Category: Junior School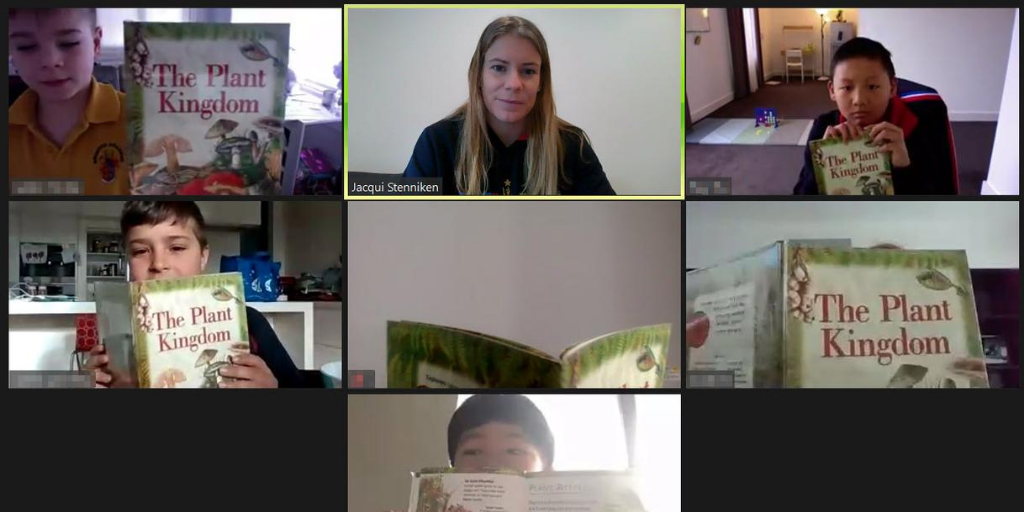 Year 3 Burke students are getting hooked on books through their Book Club groups. Book Club is a fun and engaging activity during Distance Learning 3.0. It allows the boys to have discussions with group members about their text while developing their skills of reading aloud, finding the main idea, recalling facts and details and […]
Although a very different experience on a screen, Marc spoke about his drawings and ways to communicate ideas. He emphasised the importance of reading and drawing to exercise our imagination. Over the 90 minute session, Marc spoke about his childhood, showed his illustrations, completed a dragon sketch (for the School to keep!) and guided the […]
French classes and cooking definitely go in hand and so does staying at home and baking.    Mixing it together was a how to bake a 'French Yoghurt Cake' by Head of Languages Mme Karine Coste in her French lesson to Year 3 and 4 boys. We're sure these cakes are as tasty as they […]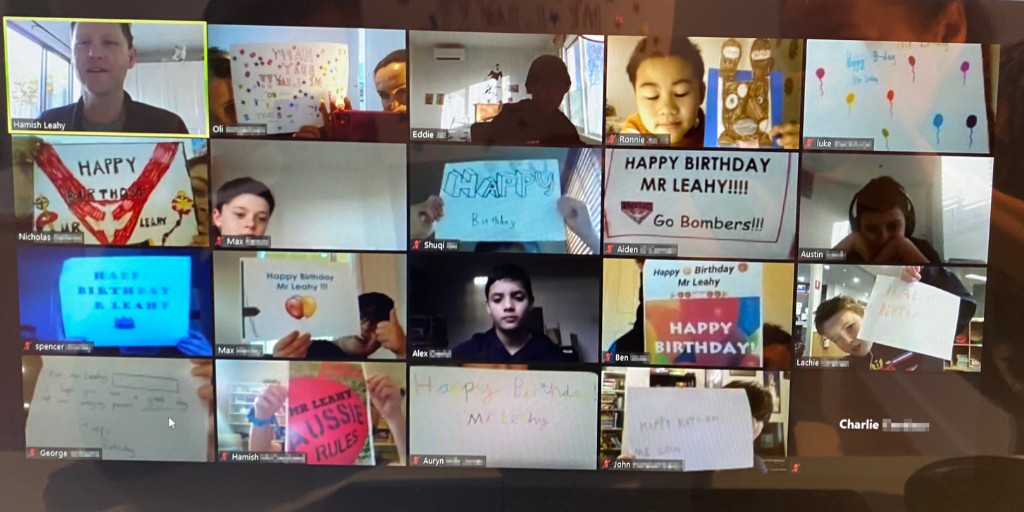 Hamish Leahy thought he'd let this one slide, but he couldn't get it past his Year 5 class who have given him a birthday surprise over Zoom this morning. Now we're not sure how old he is, but we'd say Oli's guess at Mr Leahy's age might be a long way off.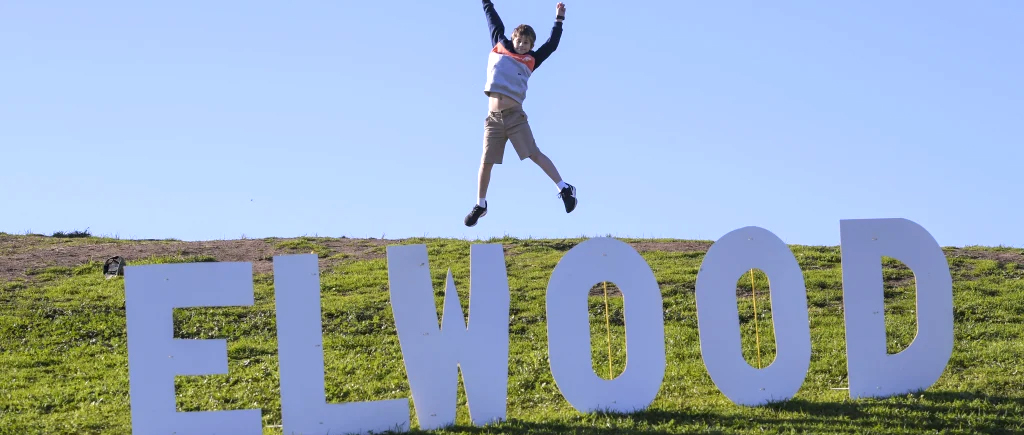 A chance moment of inspiration at school led to a lovely father son project, that brought a bit of 'Hollywood' and joy to our Bayside! Well done Charlie (Year 4) whose exploits were published in The Age!   Photo Credit: Eddie Jim, which appeared in The Age online and in print. 
This week's virtual lunchtime music concert – a first for the Junior School – was a wonderful opportunity for the boys to highlight their musical talents to a welcoming environment of parents and friends. Over the past weeks, I have had the pleasure of observing many private instrumental and voice lessons via Zoom and the growth […]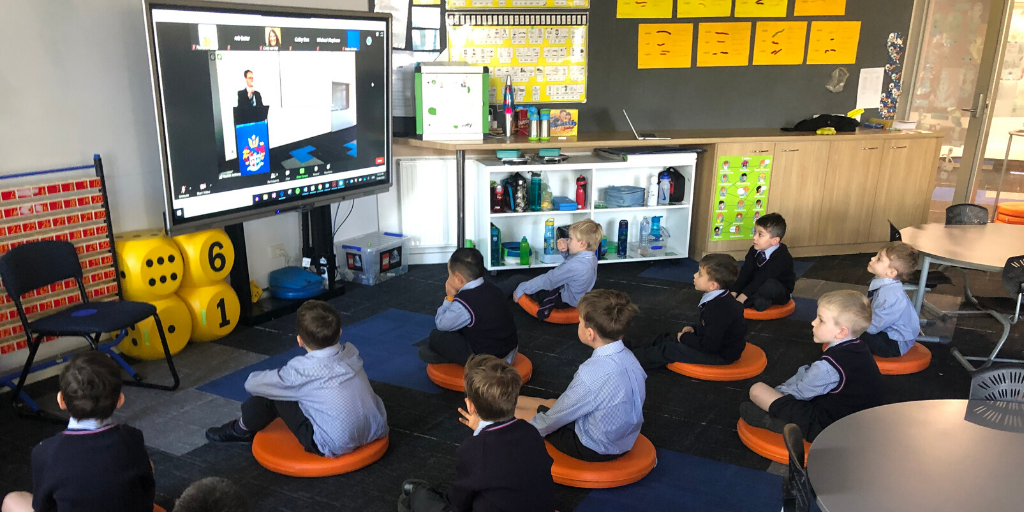 Although Junior School Assembly can't take place in its previous form at the moment, the show must go on! The Junior School boys listened and watched attentively via Zoom as award winners from Prep to Year 4 received their Term 1 Effort Cards in the newly renovated GB Robertson Hall.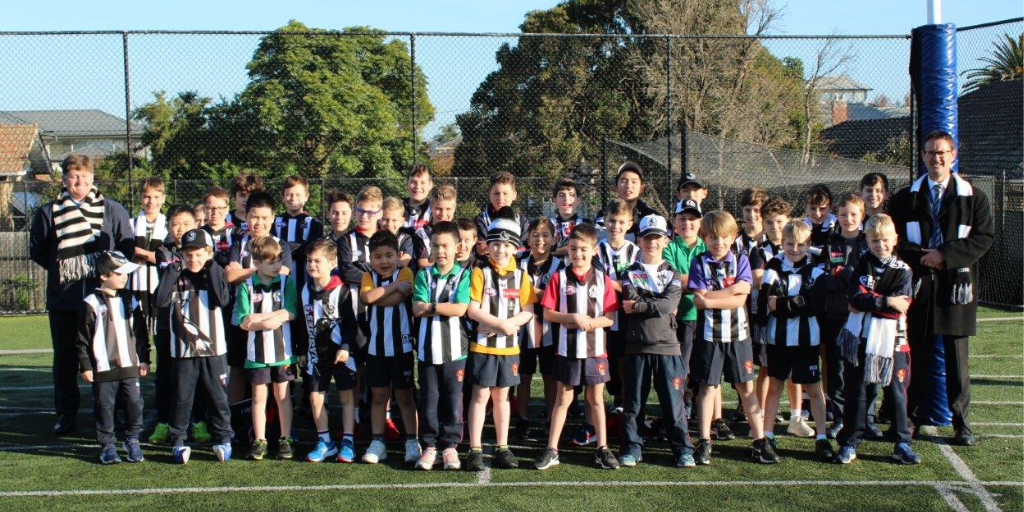 It's been a big week, but school's back, the boys are back, and next week…footy's back! More photos of the day can be seen in our photo gallery.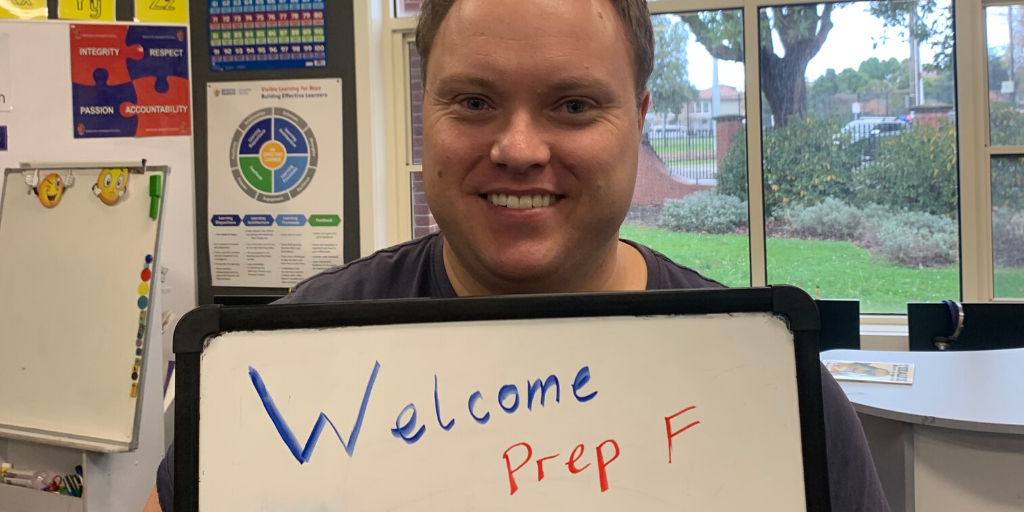 Amongst the first boys back today, are the littlest. Welcome back boys, you've been missed!
My zoom Limerick There once was a boy in his room, who had to log onto his zoom. sometimes it was magic, and other times tragic, Until his computer went boom! Mum You are very helpful. You are nice. You are the one who cares about everyone. You love me even when I am […]