Christmas Carolling
Year 5 students, accompanied by teachers Cindy van Dijk and Hayley Blakiston, have continued their tradition of singing Christmas Carols to the residents of The Crescent, which is located opposite the school.
A special guest was the oldest resident, Melba, who was celebrating her 103rd birthday.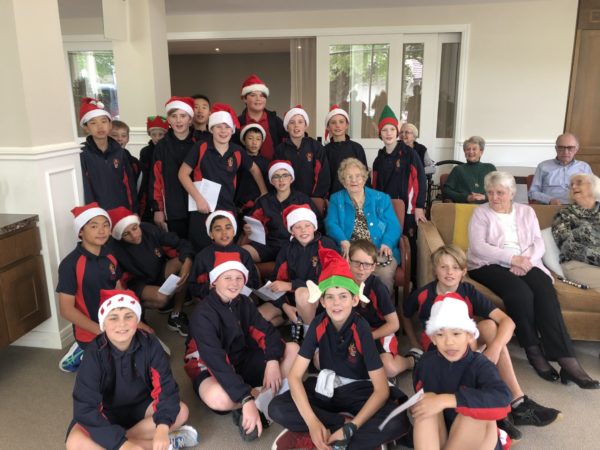 Engaging as active members of the local Bayside community enables the boys to have a positive impact and celebrate the true meaning of Christmas.