What you will need:
Carrot top (2-3 cm from stem with some root growth remaining on top)
Shallow dish
10 Cotton wool
Water
Sunny and protected spot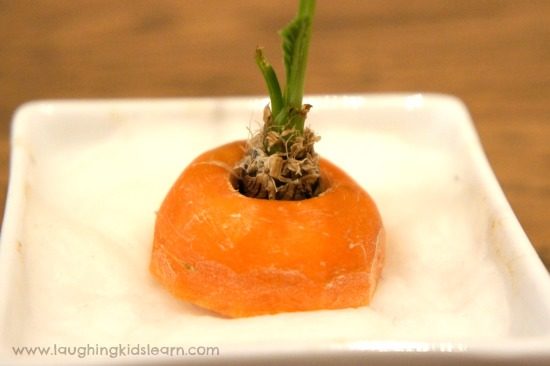 Instructions:
Simply add a layer of cotton balls to your small dish. Add a light dribble of water over the cotton balls so they are wet but not completely flooded with water. Press your carrot top into the wet cotton balls and place the dish in a sunny location. Be sure to check that the cotton balls remain wet throughout the growing period. You can't let them dry out. It will take a few days for children to see the carrot top begin to grow, however, once it starts it will grow quite quickly when in the right conditions.
Sharing your activity to Social Media? Make sure you tag Brighton Grammar and use #crowtherscorner