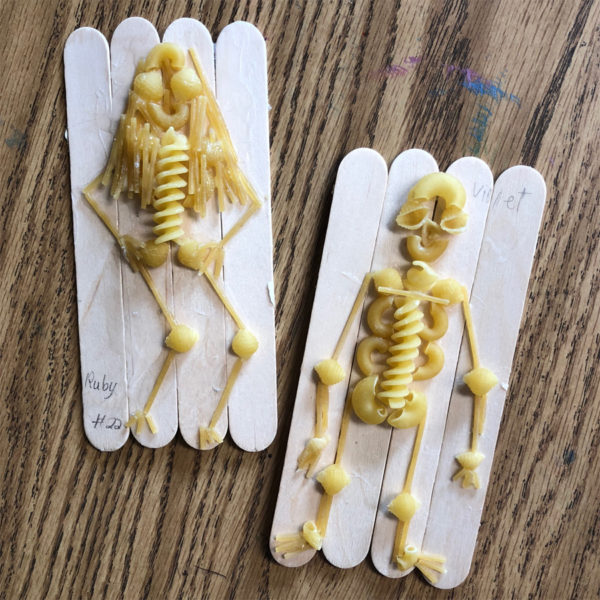 Pasta Skeleton Material
Craft Sticks (4 x jumbo or 20 x standard size)
Craft Glue
Masking tape
Pasta: Macaroni, spaghetti, shells and twists
Skeleton System for reference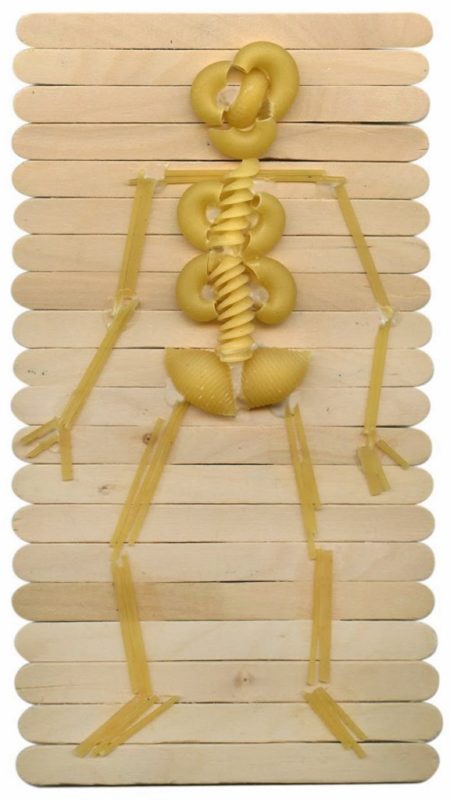 Directions
To make a quick and sturdy board, line up craft sticks and secure them with masking to the back. Small pieces at first, then a couple large to make sure they are all attached.
Share the variety of pasta shapes. Discuss with children using a simple sketch to illustrate the proportions and the placement of shoulders, hips and joints.
It's best to spread the glue on the board, and then place the pasta on top. Start with the torso and glue the head, spine, ribs and hips. Next add the shoulders, arms, legs, hands and feet.
Let the skeleton dry on something flat until the glue is clear. The board will be stiff when the skeleton is all dry. 
Sharing your activity to Social Media? Make sure you tag Brighton Grammar and use #crowtherscorner
See full activity here from Art Projects for Kids