We are working through some challenges that many boys are unable to access The Hub, Email or Zoom to connect with their school work.  We have found the source of the issue is the Family Zone system which is currently overwhelmed with load at this busy time and is denying correct home access.  We have confirmed they do not yet have a resolution date/time and it affects all customers.  We will temporarily need boys to remove the FamilyZone app from their computers to allow them to continue working unencumbered.
Any boys with more complex issues will follow the normal remote support which is to email tech support.
Uninstall FamilyZone app guide– Secondary School Students
These steps are a workaround for any Secondary students who are having issues accessing our BGS systems such as The Hub, email and Zoom during remote learning from home. FamilyZone have confirmed they are working on a solution, however in the interim if you uninstall the FamilyZone application, your access will be restored.
1. Uninstall FamilyZone
1.1 From the Start menu, type in and launch Control Panel
1.2 Navigate to Programs and Features
1.3 Select the Mobile Zone app and click Uninstall/Change as shown below: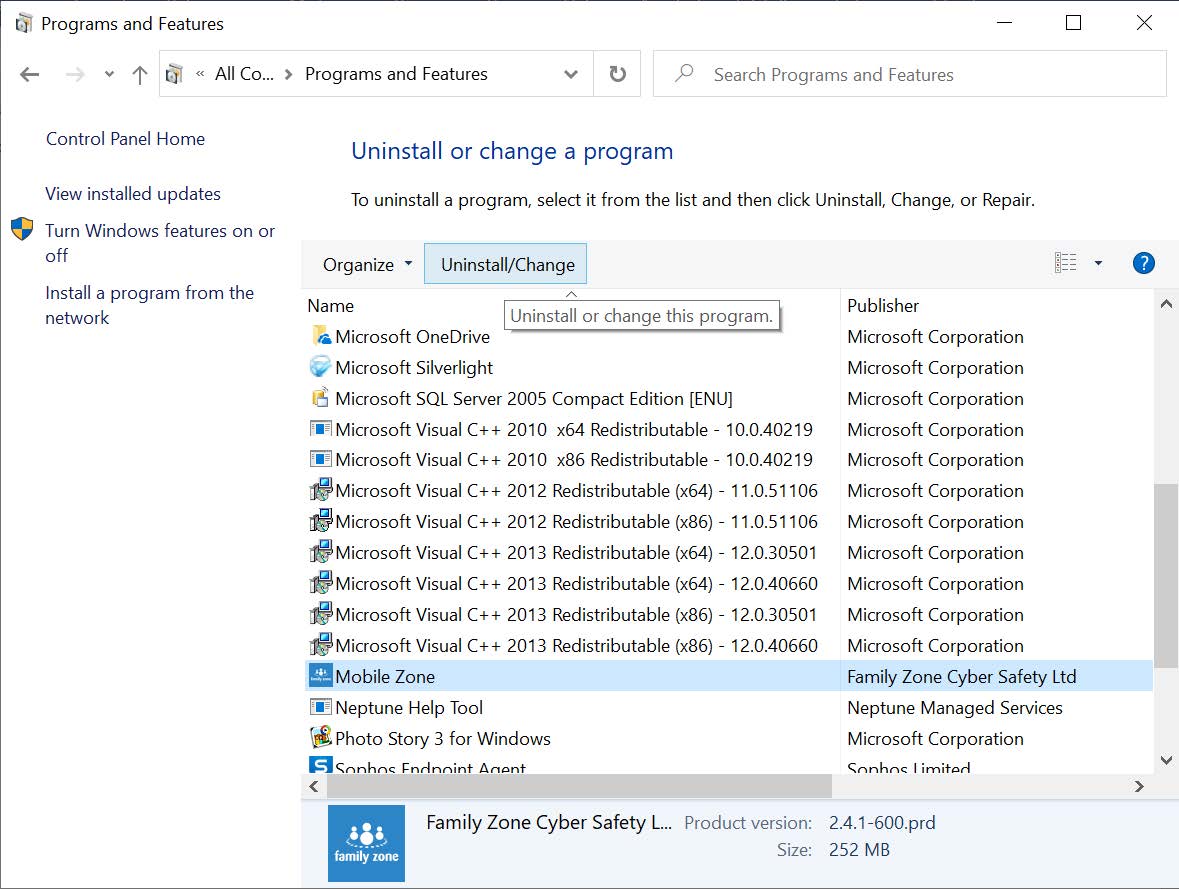 1.4 When it completes, your access to BGS apps remotely should be resolved.
1.5 If your access is still unavailable, OR if you are prompted for a password please get in touch with IT Support who will assist you. If possible provide a mobile number and they will phone you for faster help.
Download these instructions as a PDF.