Here you will find information and guidance about Brighton Grammar's plans for a safe, staged return of students to face-to-face learning.
Please be assured we are taking a measured and considered approach to a return to learning at school, as the health and wellbeing of our boys, staff and families is paramount.
Please visit this page regularly for updates.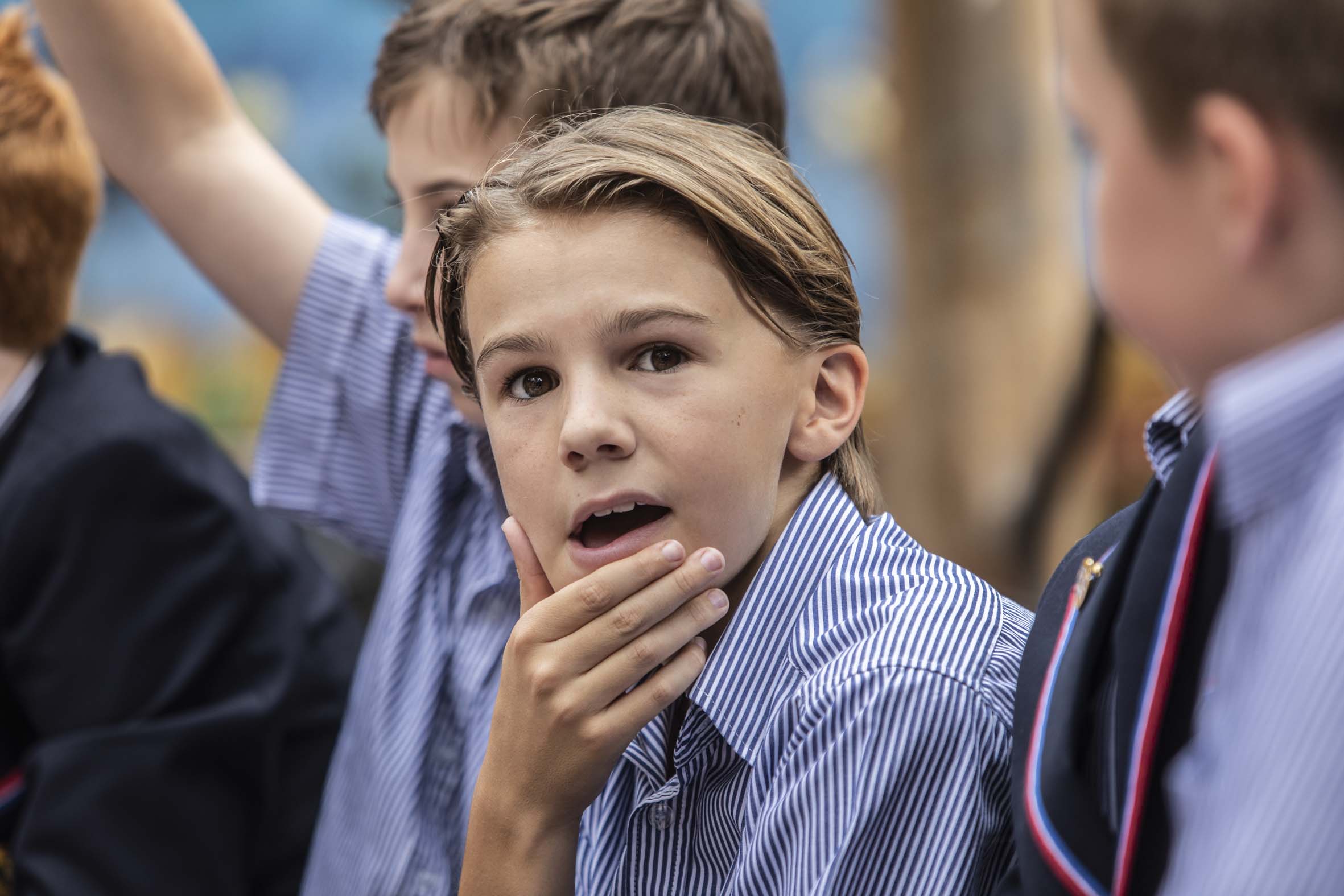 Important dates
Friday 22 May 
Prep–Year 12 Teaching Staff Preparation Day. No distance learning classes or on-site supervision to occur to allow teaching staff time to prepare their learning spaces for onsite teaching. Boys are encouraged to spend time on activities off-screens. For some handy ideas on activities visit Crowther's Corner.

Monday 25 May



Years 3–6 students continue to study by distance learning for the week.

Week beginning Monday 1 June




Year 3 and Year 6 students return to school on Monday 1 June. 
Year 4 and Year 5 students return to school on Wednesday 3 June.

Tuesday 9 June to Friday 19 June



All students (ELC–Year 12) continue at school with onsite teaching and learning.
Monday 22 June to Tuesday 14 July


All students (Prep–Year 12) on school holidays.

Wednesday 15 July

All students (Prep–Year 12) start Term 3 at school with onsite teaching and learning.

Our onsite supervision of students undertaking distance learning, whose parents are essential workers or whose families cannot provide appropriate study conditions at home, will continue during the two week period outlined above (with the exception of Friday 22 May and school holiday period). To apply, please complete the application form.
What you need to know
Please read the onsite operating guidelines for the Junior School.  
Safety and hygiene
Parents and guardians should continue to remind students about healthy hygiene habits and reinforce precautions taken regularly to prevent the spread of germs, like washing hands and covering their coughs and sneezes.
If you are concerned that symptoms may be in common with those of COVID-19, call the hotline on 1800 675 398. Please keep your son at home if he is unwell.
Wash hands often with soap and running water, for at least 20 seconds. 
Dry with paper towel or hand dryer
Try not to touch your eyes, nose or mouth
Cover your nose and mouth with a tissue when you cough or sneeze. If you don't have a tissue cough or sneeze into your upper sleeve or elbow
Isolate yourself at home if you feel sick. If you take medication ensure you have adequate supplies
Phone your doctor or the hotline – 1800 675 398 – if you need medical attention. They will tell you what to do.
Continue healthy habits: exercise, drink water, get plenty of sleep
Don't wear a face mask if you are well
Buy an alcohol-based hand sanitiser with over 60 per cent alcohol
Consider getting the flu shot (available now)
Download the slowing the spread of coronavirus poster (PDF)