Game of Loans
The Year 7 and 8 boys have taken to Game of Loans like a storm of swords. The library program, in which the boys compete against each other in their reading, was introduced by Lauren Murphy as a way to encourage the boys to read. And competition has been fierce, with boys attempting to persuade their teachers to read for their Tutor Groups, haunting the Library for borrowing and reading sessions, and frequently heard discussing the books they're reading.
Ultimately, 7 Hancock took out the competition. These boys received the Game of Loans Trophy Cup and will enjoy a pizza lunch (or dragon eggs, if they prefer) on the last day of term.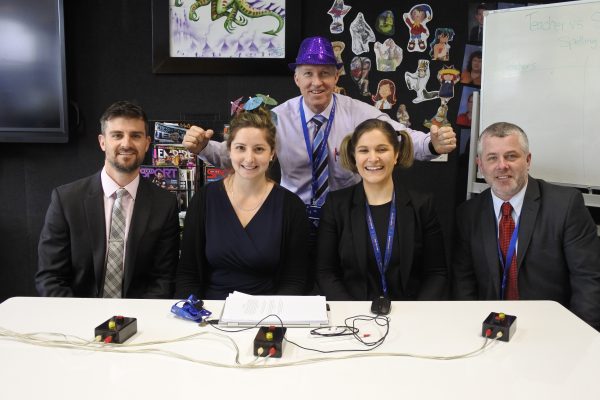 Also in the Middle Years Library, Book Week was celebrated with a students vs teachers spelling bee. It was a good-natured sparring match, but in the denouement (spell that!), the teachers came out on top.