Harrison Preston shows architects how it's done
The iDesign project in year 8 alows boys to design and create something of their very own. Harrison Preston (Year 8) created (or recreated) an amazing 'to scale' replica Lego construction of the new Middle School building originally designed by Clarke Hopkins Clarke.  
Harrison was invited to present to all the staff of architect firm Clarke Hopkins Clarke at their monthly professional development meeting.
After his presentation Harrison answered a raft of questions from the team including being asked what he would improve on, and what his favourite parts of the building were. Director and leading education architect Wayne Stephens commented on Harrison's poise, confidence and presentation style saying, 'I think some of our Graduates could learn a lot from Harrison'.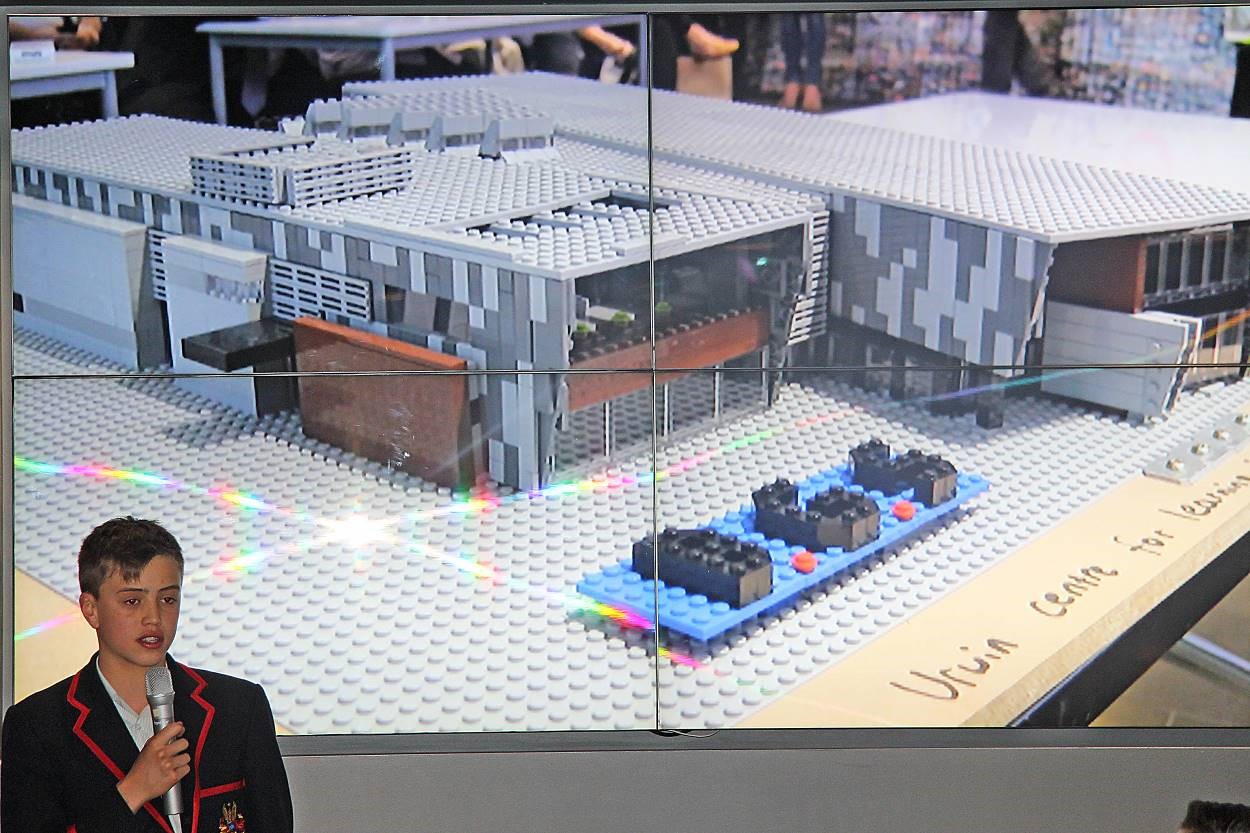 Harrison with the Staff of CHC