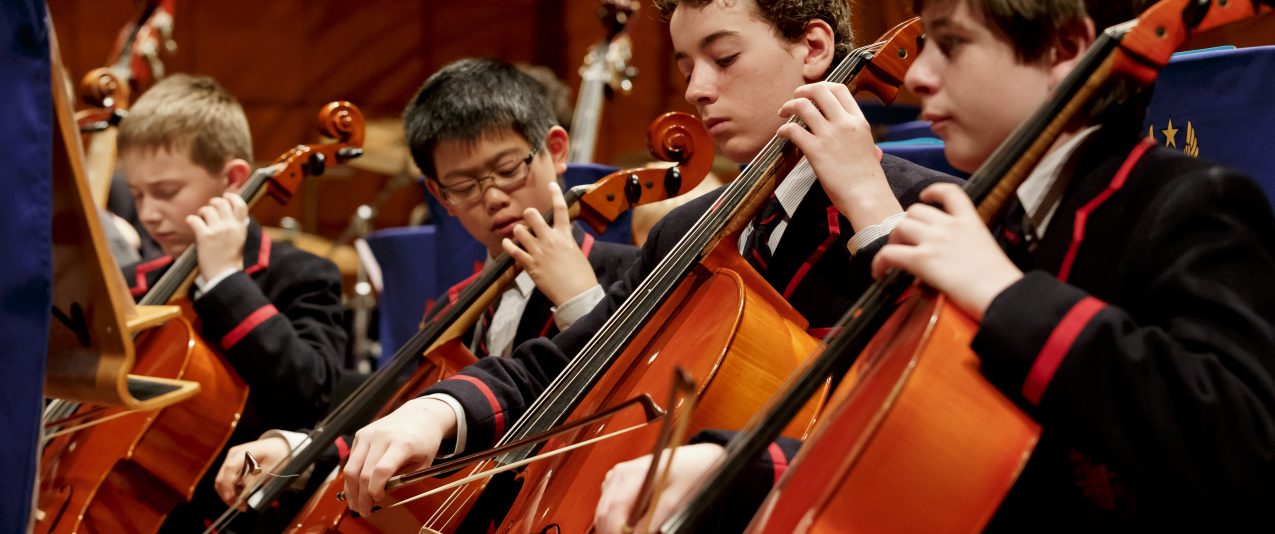 Instrumental Music Scholarships 
Instrumental Music Scholarships 
Instrumental Music Scholarships 
| | |
| --- | --- |
| Status:  | Closed |
| Opening date: | TBC |
| Closing date: | TBC |
| Audition date: | TBA |
This Scholarship is for entry into Year 5 to 10 in 2019. 
Are you eligible to apply?
Be a talented player of one of the following instruments: 

Woodwind: Flute, Oboe, Bassoon, Clarinet
Brass: Trumpet, Trombone, Euphonium, Tuba
Strings: Violin, Viola, Cello, Double Bass
Keyboard: Piano
Percussion: Mallet percussion and Drum kit
If you play an instrument other than those listed above and wish to discuss the possiblility of applying for a scholarship, please contact the Music School directly on 03 8591 2258. BGS does not offer guitar scholarships

Your ability to sight read
Your aural ability – including such things as melodic recognition, intervals and rhythmic work
Criteria
Selection will be based on musical talent and will take into account:
The results of a 20 minute audition conducted by the Director of Music & specialist instrumental staff 
A 40 minute music aptitude test conducted prior to the audition
Previous music and school reports
An interview with the relevant Head of School
Value
Varies dependent on quality and number of successful applicants. Instrumental Scholarships do not cover:
The cost of books, stationery or uniforms
Consolidated charges
Discretionary charges such as overseas trips.
Audience
Boys entering between Year 5 (minimum AMEB Grade 3 standard) and Year 10 (minimum AMEB Grade 6 standard) in 2017
Duration
Tenures vary but generally holders are expected to complete their secondary education at BGS
Special conditions
Instrumental music scholarship holders are expected to:
maintain a sound standard of academic achievement
perform in one or more BGS Music ensemble or group and contribute positively to the musical life of the School.
What you need to know about the Audition process:
The Audition usually lasts about 20 minutes and you will be required to perform two or three contrasting pieces depending on length. We would suggest you include one accompanied work and one unaccompanied work. You will also be tested on:
your ability to sight read
your aural ability – including such things as melodic recognition, intervals and rhythmic work
Prior to the practical audition you will be required to sit a music aptitude test, which lasts for approximately 40 minutes.
Don't forget….   
So our staff can really begin to understand your potential your Music Scholarship application must include a reference from your current music teacher, a copy of your most recent school report and all information regarding relevant musical attainments.
A Scholarship may be withdrawn if the Headmaster is not satisfied with the diligence or conduct of the holder. Failure to pay fees may also lead to withdrawal.  The School reserves the right not to award any or all of the scholarships available. No boy may hold more than one scholarship.
Contact
Head of Music, Jared Furtado
BGS Music School
03 8591 2258 or 
music@brightongrammar.vic.edu.au