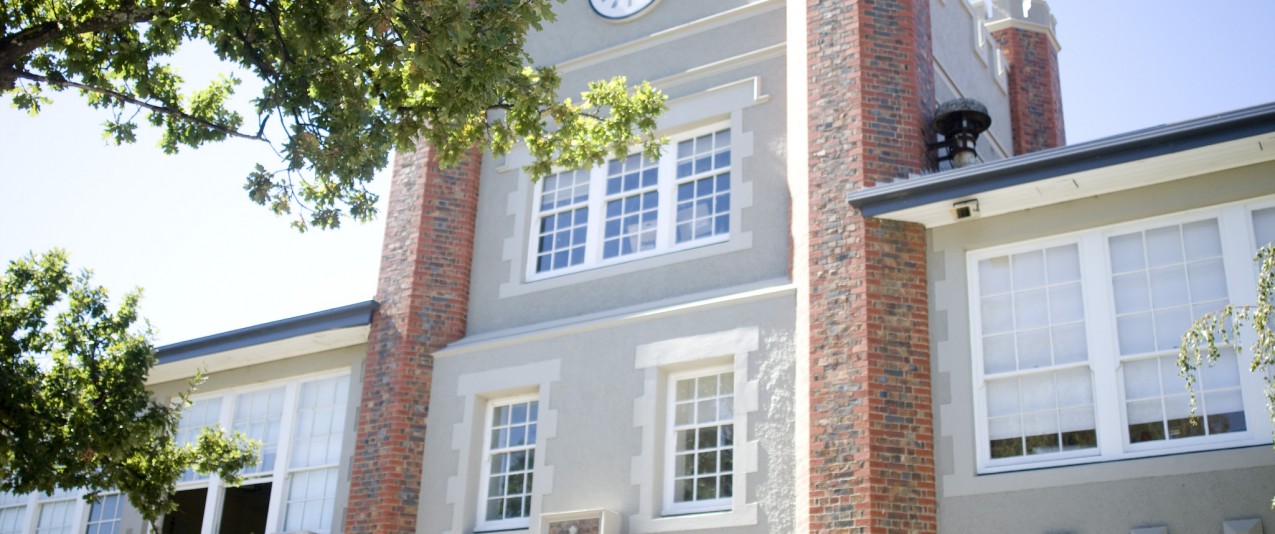 International Handbook
International Handbook
Contents
Courses at BGS
About Brighton Grammar
Methods of assessment and monitoring student progress
Extra-curricular activities
Facilities at BGS
Meeting the prerequisites, prior to attending BGS
Appointing an Agent and Guardian
Overseas student Health Cover (OSHC)
Living in a 'Homestay'
Course fees
Process of Application and Letter of Agreement
Starting at BGS
The Australian ESOS Framework under which BGS Operates
Services available from the Australian Government/School
Information appendix  
About Brighton Grammar
Established in 1882, Brighton Grammar School (BGS) is an ELC to Year 12 Anglican School for boys located 10 kilometres south of the Melbourne CBD, in the state of Victoria, Australia. Brighton is a safe, prestigious bayside suburb with very beautiful homes, landscaped streets and lively shopping areas, all with a welcoming community atmosphere.  
BGS is registered as an independent (or private) school in Victoria and offers a standard primary and secondary school education to Australian children from the ages 3 to 18 years. It is a mid-sized school with approximately 1280 students.  While the majority of students live within an 8 kilometre radius of the School BGS has welcomed overseas students for many years.
They are embraced and integrated into our community and they share the same opportunities, expectations and support that all of our boys enjoy.
BGS is about three things
01 – Leadership excellence in boys' education
02 – Equipping boys with 21st century skills in 21st century learning environments
03 – Teaching boys to become successful men
The School has a Junior, Middle and Senior School – all located on one campus. Each campus has its own playing fields and buildings that reflect the traditions of the past, and state of the art buildings that reflect the promise of the future.
The School is well serviced by public transport (train and bus), as well as by our own bus service, which collects and drops off students through neighbouring suburbs. The strategic focus of the School is to ensure each boy is nurtured and stretched to ensure he reaches his personal best in every endeavour.
While academic success is our number one priority, we also have a diverse range of other activities on offer including sports, music, performing arts and cultural programs. The School performs very well academically each year with the majority of students going on to study at university. In 2013 63% of the boys in Year 12 received an ATAR (university ranking) score of 80 or more placing them in the top 20% of students in Australia.
Our sister school, Firbank Grammar is located approximately 500m from BGS and many families have sons and daughters at each school. BGS is what is referred to in Australia as a private school. Private schools tend to set higher standards for their students in terms of dress and behaviour. School uniforms are compulsory and students take pride in wearing their uniforms properly. BGS sets high standards of behaviour and respect for one another.
Cigarettes, alcohol and all drugs are banned here. The School expects students to behave well, attend school each day, to arrive on time, get involved and study hard.
These pages contain all of the information that you require to make an informed decision about your son attending Brighton Grammar School. We ask that you read the information thoroughly and carefully.  
Courses at BGS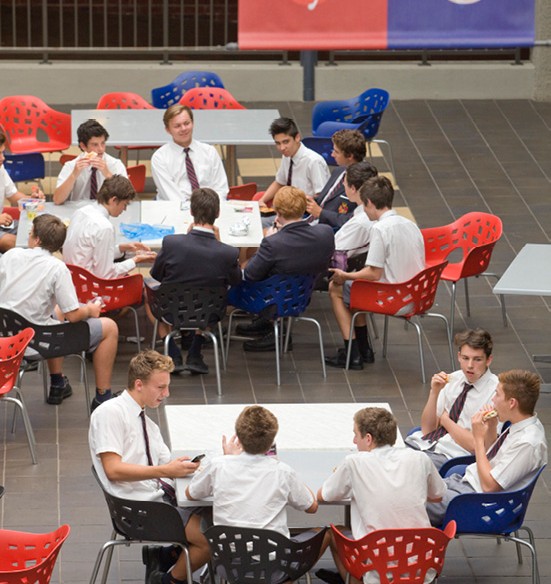 Primary school in Victoria operates from Prep to Year 6 and Secondary School operates from Year 7 to Year 12. Australian primary and secondary studies are structured so that each calendar year represents the completion of a year level of study (40 weeks). Satisfactory completion of a year level will see the student progress to the next year level.
Students studying in Year 7 are usually about 13 years of age and students studying Year 12 are usually 17 or 18 years of age. Year 12 is the last year of secondary school and is designed to prepare students for university or other tertiary education. Entry to tertiary courses is dependent upon the score the students achieve in their VCE
In Victoria the highest qualification a student can obtain from secondary school is VCE (Victorian Certificate of Education). To qualify, students must study for a minimum of two years (Year 11 and 12) and pass at least 5 subjects throughout that two year course. (English is the only compulsory subject).
Some students elect to study Vocational Education and Training, (VET) courses. VCE VET courses have equal status with other VCE studies. All VET courses are nationally accredited and give specialised skills and knowledge useful for specific courses or occupations.
Methods of assessment and monitoring student progress
The School will monitor, record and assess the course progress of each student for the course in which the student is currently enrolled.
Junior School
Students in the Junior School are assessed by a variety of criteria including written, oral and individual tasks.
Years 7 – 12
Students are assessed through a variety of modes, including;
• Assignments
• Class work
• Homework projects
• Oral examinations
• Written examinations (internal and external
• Folios
Should your son be required to repeat a level of study the VISA dates will be extended via PRISMS to enable him to complete his course of study and/or issue a new VCOE (Confirmation of Enrolment) if required. You will be issued with a variation VCOE.
In addition to making sure each boy is meeting his homework and other obligations, boys are assessed regularly to determine if they are meeting academic standards. If it is thought a student would benefit from additional help, then it is provided. On-going progress reports are available online and formal written reports are produced twice yearly.
Two or three times during the year, parents or guardians are required to meet with teachers at Parent Teacher Interviews to discuss their son's progress. The dates of Parent Teacher Interviews can be found on the BGS website. Homestay hosts are encouraged to attend Parent/Teacher Interviews and are encouraged to liaise with Guardians about this.
Boys who are struggling can be supported by a number of processes:
• Extra time from the class teacher outside of normal class hours.
• Attendance at Homework Club
• Short term mentoring / learning strategy advice.
• Studying in the Library (open until 6pm and in the holidays) where teachers often circulate if help is needed.
VCE students are required to complete tasks to a satisfactory level. If this level is not achieved an extensive support process is implemented involving:
• Discussion with the student
• Letters home outlining the task and the standard required
• Time extension
• Alternative task if needed
Boys taking a Unit ¾ (Year 12) language outside the School are normally allowed to reduce their total study load within the School. The goal is to give every boy the best opportunity to get their VCE with the highest possible ATAR (Australian Tertiary Admission Rank).
Progress from one academic year to another is usually automatic, but the range of subjects available does depend upon the academic progress in previous years. For example, Mathematics requires a certain standard of work before the higher level subject can be studied the following year. Students are made aware of this, and there is a formal process of review and advice in Term 3 if a boy looks as though he may not achieve the prerequisites for his desired course.
If a student does not improve academically and achieve satisfactory course progress by the end of the next study period, the Head of the School will advise the student in writing of intention to report the student for breach of his visa. The student has the right to access the internal complaints and appeals process which is located on the School intranet.
Extra-curricular activities
BGS provides a challenging range of music, performing arts, sports and other activities. These activities are specifically designed to provide new experiences and skill development for every boy. The extension of boys outside the classroom is inherent to our philosophy of excellence in boys' education. It is desired that all International boys show a willingness to become involved in the life of the School.
• All boys in Years 7 – 12 are required to be involved in the Saturday morning sports competition.
• The Outdoor Education activities which includes the camps program provide the boys from Prep to Year 11 with some of their most exciting, rewarding and memorable experiences.
• There are opportunities to be involved such activities as Music, chess, drama productions, community service, public speaking, debating and the Duke of Edinburgh Awards.
• The School organises a range of cultural, language and sports study tours. Some recent tours have included:
• Chinese language students visiting China,  Japanese language students visiting Japan.
• Music students touring Hong Kong and China
• Rugby teams visiting the UK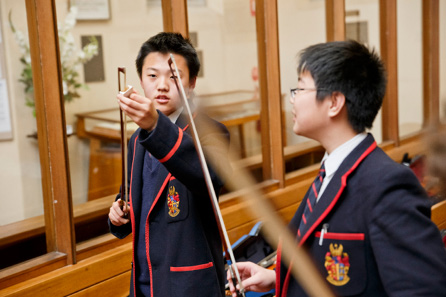 Facilities at BGS
The BGS campus sprawls over 10.2 hectares (25 acres) of landscaped grounds and has a range of traditional and contemporary facilities and specialist learning spaces. BGS is located just 500 metres from the very beautiful Port Phillip Bay.
The BGS facilities include:
• Extensive playing ovals
• FIFA standard artificially surfaced soccer pitch
• Physical Education Centre including a gym and weights and conditioning centre
• Tennis courts/basketball courts
• Outdoor heated swimming pool
• Creative Arts Centre, including specialist areas for Music, Graphics, Art and Materials and Technology
• Specialist science laboratories
• Assembly halls in each section of the School
• Three Library Resource Centres
• Numerous specialist classrooms
• A mobile fleet of outdoor education vans and tents
• Extensive WiFi coverage across the campus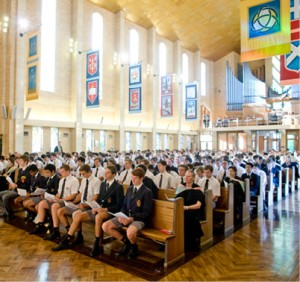 Meeting the prerequisites, prior to attending BGS
English language proficiency
BGS assesses the educational and English capacity of each applicant. If English is not the applicant's first language they will be required to undertake an English Language Proficiency test prior to consideration being given to their application for enrolment.
English language proficiency testing may need to be repeated if the gap between applying and entering the School is greater than 12 months. The cost associated with the English language proficiency testing must be met by the applicant's family on each occasion.
Testing is usually done in association with Australian Education Assessment Services (AEAS). Tel: +61 3 9645 0077 or Email: admin@aeas.com.au The AEAS website in English is www.aeas.com.au There is a link on the page for other languages. The website has information regarding test location and times.
All International Students study our Secondary Language Preparation-ELICOS (Intensive English) course prior to entering mainstream classes and they need to reach High Intermediate skill levels in order to graduate to mainstream.
BGS will not enrol any boy who hasn't met the minimum English language proficiency levels. Other considerations include the academic reports from your son's present school, results gained in public examinations and additional tests of written and spoken English.
It should be noted that just attending BGS is no guarantee of gaining a university entrance qualification at the end of Year 12. Not even local Australian boys can do that. To gain entry into an Australian university you need to achieve the University/course entry requirements.
The required level of English Language Proficiency for direct enrolments is as follows:
| | |
| --- | --- |
| AEAS |   |
| Year 7 & 8 | 60 and above |
| Year 9 | 70 and above |
| Year 10 | 75 and above |
| Year 11 & 12 | 85 and above |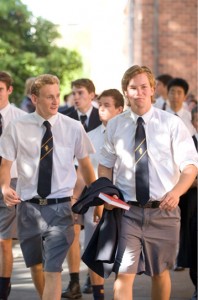 Appointing an Agent and Guardian
Appointing an Education Agent
BGS has signed agreements with Educational Agents in a number of countries. These Agents have a good knowledge of the School and are ready to assist with enrolment and visa application processes. All BGS Agents have offices in Melbourne and are required to visit the School for regular reviews and briefings.
Agents are required to secure a Guardian and Homestay accommodation for each boy prior to him entering the School.
An Education Agent is only invited to formally represent BGS if they demonstrate through discussion, documentation and practice:
• Integrity
• Awareness of the needs of students
• The appropriateness of placements at BGS
• Compliance with Australian Laws and Regulations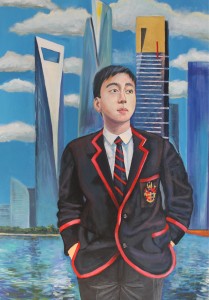 Appointing a Guardian
BGS requires all international boys have a Guardian for the duration of their enrolment at the School. BGS has engaged ISA Guardian & Welfare Services to take responsibility for providing a Guardian for boys who are in Australia without their parents.
Information and costs for ISA can be accessed via the internet at www.studentguardians.com.
The role of the ISA approved Guardian is:
• To accept responsibility for welfare, discipline, academic progress and accommodation outside school hours
• To maintain regular contact with BGS regarding your son's welfare and progress and to be a point of contact for the School at all times
• To sign medical authorizations as required by the School
• To arrange for your son's leisure activities and travel during holiday periods
• To control your son's finances if required
• To ensure in the event of illness your son receives medical attention
• To maintain regular contact with you regarding your son's welfare
• To ensure that your son's location is known at all times
• To ensure your son possesses a valid passport and visa at all times and to arrange any extensions or renewals required
• To attend Parent Teacher nights and report back to you.
Boys are not to alter their Guardian arrangements without prior consultation with the Headmaster during the term of their enrolment.
Overseas student Health Cover (OSHC)
Individuals applying to study in Australia must satisfy the health requirements specified in the Migration Regulations. Any family members who are included in the visa application are also required to satisfy health requirements.
As a condition of their visa for studies in Australia, International Students are required to take out medical and hospital insurance, through the Overseas Student Health Cover (OSHC) scheme operated by OSHC World Care. The School arranges OSHC. Additional health insurance is also recommended for items not covered by OSHC such as dental and ambulance fees.
Apart from accidental injury, a healthy lifestyle is the best way to guard against sickness. Proper rest and good nutrition are important for all students.
The Health Cover claims process will be described to you as part of the orientation. If you have any questions regarding Health Insurance please contact the Director of Admissions.
Living in a 'Homestay'
BGS has welcomed international students as part of the School family for many years. As we do not have a boarding house, all boys are required to attend School as day students living in a 'homestay'.
A homestay is where a local family or individual opens up one or more bedrooms in their home to be used by a paying student. Students are not permitted to live independently or without adult supervision.
If a student is in Australia on his own, BGS is mandated by law to undertake responsibility to make arrangements in regard to accommodation (Homestay). The selection is made by the Education Agent and approved by the Guardian. Primary aged students are not permitted to live in a Homestay.
BGS has outsourced its Homestay program to Australian Homestay Network (AHN). AHN assesses and approves the Homestay and continues to monitor the Homestay together with the Guardian while your son attends BGS.
The School does not under-estimate the difficulty for international teenage boys in adjusting to the Australian way of life and school. For many, the first few months can be a very lonely experience and quite naturally there is a tendency to associate with only boys and girls from the same background. This can hamper progress with English which in turn can slow progress with study. The School encourages International boys to mix with as many different students as possible.
It is important that boys feel their homestay environment will be a haven for them where they can fully relax, while understanding and accepting the customs of an Australian household.
Boys are not to alter their homestay arrangements without prior consultation with the Headmaster during the term of their enrolment.
Australian Homestay Network (AHN):
• Is responsible for monitoring all Homestay arrangements
• If your son or your son's Guardian has any concerns regarding the Homestay, the first point of contact is the Australian Homestay Network
• All students will be placed in a Homestay where English is the first language.
• The Homestay host family is a vital point of contact with the Australian way of life and hosts play an important role in helping students to adapt to life here.
• A host is never a servant but assists by providing a family situation for an International Student. Hosts must be treated with respect and politeness at all times.
• Smoking is not acceptable
• A clear arrangement for the use of the telephone and internet access will be put in place.
Further information and costs associated with the Homestay can be accessed via the AHN website www.homestaynetwork.org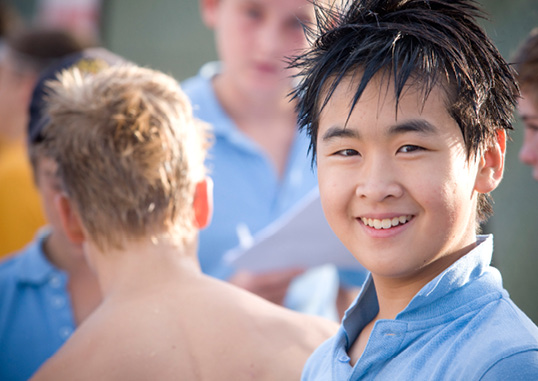 Process of Application and Letter of Agreement
01

Read through these pages and if you believe you fully understand the costs, the policies and what is expected of a boy at BGS, you are welcome to apply.

02

Use the Application Forms below (English language only).

Most students make application to the School with the assistance of an approved Education Agent

03

The Application must include the following:

AEAS testing and report

• Notarized translations of school reports from at least the two previous years

• Verified translation of Birth Certificate or a copy of the name page of the boy's passport

• A testimonial from your son's current school

• Information or evidence of whether your son will be accompanied by a parent or a suitable relative, or will you require BGS to be responsible for his welfare and accommodation requirements, which will involve ISA and AHN.

• Failure to provide all of this information will delay consideration of your application

04

On receipt, the Application will be assessed by the Director of Admissions and relevant academic staff.
05

If your application is approved, you will be issued with a Conditional Letter of Offer together with the Letter of Agreement for Overseas Student Enrolment and a copy of the International Student Handbook.

06

If you wish to proceed, you must sign the Letter of Agreement, the Confirmation of Registration with ISA and AHN, and pay the necessary fees in advance.

07

Once we have received your signed Letter of Agreement and your fees, we will issue you with an eCOE (electronic Confirmation of Enrolment).

With this you will be able to complete your application for a Student Visa with the Australian Embassy or Consulate in your home country. (Note: you will need a current passport that doesn't expire for at least two years).

08

If you are already studying in Australia and simply wish to transfer to BGS, the process is somewhat different. You should contact your current provider (the Australian school you are currently studying at) to find out the necessary steps you need to take.

Please Note: BGS will not knowingly facilitate the transfer of a student from another registered provider prior to the student completing six months of his study except where the course of study is unable to be provided.
Starting at BGS
Boys joining BGS attend an Orientation Day to provide all necessary information to help a smooth transition.
On Orientation Day students are given information regarding support services available to help them and they meet the staff providing these services. Boys also learn about the structure of the School, study courses, expectations, learning goals and outcomes.
Orientation Program for primary boys
Our younger international students must be accompanied to the School by their parent.
• Your son will meet with the Director of Admissions and the Head of Junior School. School policies and procedures will be explained in detail as well as the curricular and co-curricular programs. Language needs will be assessed. You and your son will enjoy a tour of the School and book and uniform purchases are arranged
• Your son will meet his classroom teacher and a student mentor will be assigned, whose task is to assist your son settle in, particularly at recess and lunchtime
• Your son will meet the other specialist Staff, for example, the Art, Music and Physical Education teachers. Your son's progress and integration is monitored daily in the initial weeks by the Head of Junior School, in consultation with his classroom teacher. If an issue arises, you will be consulted
Orientation program for Secondary Students
All new students are requested to attend an Orientation Day prior to their commencement at the School.
Boys must be accompanied to the School by their parent or guardian and agent (if applicable)
• The day begins with a welcome from the Director of Admissions, where School policy and guidelines are explained in detail, language needs are assessed, he will be given course information, book/stationery lists, subject choice forms and other information relevant to his Year level. He will then enjoy a tour of the School and the use of the facilities will be explained to him.
• Your son will then meet with his Head of House to discuss the subjects on offer and the choice most suitable to your son. His subject choices must be approved by parents or the guardian
• Once this process is completed, subject forms are lodged with the Coordinator of Teaching and Learning, your son's timetable is generated and explained, orders are placed at the Bookshop and uniform purchase is arranged at the School Uniform Shop
• A current student will be selected to act as a guide/mentor for your son in the first few weeks in order to assist him integrate into the daily routines of school life
• Your son will meet with the Headmaster or the Head of Senior School in order to be formally welcomed to the School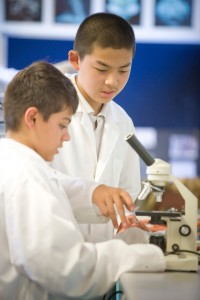 The Australian ESOS Framework under which BGS Operates
All accredited education providers in Australia are governed by a wide range of regulations and standards that are defined under the ESOS Act and the National Code (of Ethics). The Act and Code serve to ensure that the high standards of Australian education providers are maintained and that students coming to Australia can be assured of quality education and transparency and fairness from education providers.
In practice, education providers like BGS are required to provide clear policy statements in relation to all aspects of the delivery of education to international students.
Apart from the Application forms included, the remainder of this booklet is largely dedicated to communicating the key information from these various policies.
It is important that every student considering applying to BGS should carefully read and ensure they understand the implications of these policies. If you need assistance with understanding the various policies, we suggest you engage an approved Education Agent (listed on page 14).
A copy of the ESOS act is provided to you on with your letter of offer.
Further information on the ESOS act can be accessed: via http://bit.ly/1nHlieb
Brighton Grammar School (the Registered Provider) is a company limited by guarantee, incorporated and domiciled in Australia.
Services available from the Australian Government/School
The Director of Admissions is happy to advise on all enrolment enquires but cannot provide immigration advice.
• The Australian Government provides an extensive list of resources for International students
• For more information regarding the available resources, please contact www.immi.gov.au
• There are a range of student support and welfare-related services available from the School at no additional cost. If a referral is made from the School to an external provider this referral will occur at no additional cost to the student.