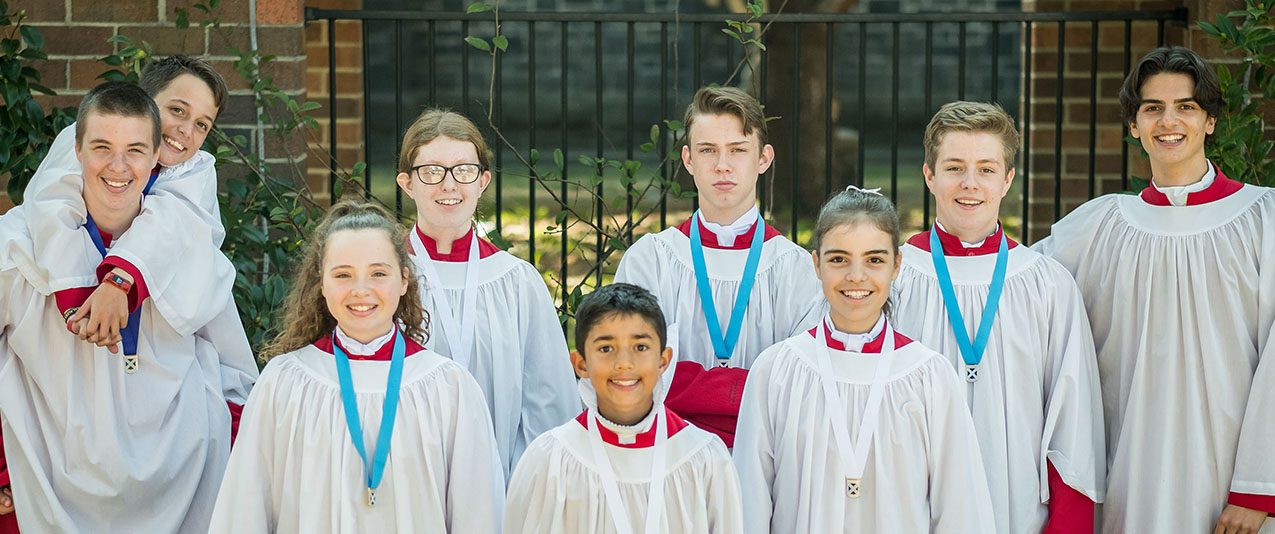 St Andrew's Choir Scholarship
St Andrew's Choir Scholarship
Download the application form
Singing continually since 1842, the Choir of St Andrew's Brighton is Victoria's oldest choir. Since 1924, the St Andrew's Choral Scholarship has provided a rare and unique opportunity for young Australians to experience the benefits previously only available to children in the UK and Europe. The scholarship provides a 'choral scholar' with the opportunity to join a living international tradition in one of only three professional-level choirs in the state (the others being St Patrick's and St Paul's). 
More information about St Andrew's can be found here. 
| | |
| --- | --- |
| Status: | Open |
| Opening date: | 25 November 2019 |
| Closing date: | Until filled |
Does your son have a love and passion for singing?
The St Andrew's Choir, the longest choral music tradition in Victoria, offers a co-educational, collegiate, supportive and nurturing environment for any student wishing to hone and expand their natural singing abilities. With a generous scholarship, this mixed gender and age choir offers an opportunity to make life-long friendships with like-minded peers. The St Andrew's Choir partners with the Schools, supporting and encouraging a well-rounded and wide-ranging opportunity based education. Choristers benefit from improved general musicianship which includes sight reading, aural/ear training and music theory. Regular public performances, which may include solo opportunities, alongside the Choir's professional vocal musicians and Choir Alumni members, further expands Choristers' choral education. The Choir can also provide pathways for musical journeys through tertiary studies and beyond.
Are you eligible to apply?
Applicants must meet the following criteria:
A willingness to be a member of the St Andrew's Choir
A willingness to be fully involved in the Choir from the beginning of Term 1 until Christmas Day each year
Criteria
Selection will be based on the following criteria:
The results of a 20-minute audition conducted by the St Andrew's Choir Director of Music and School's Music staff (student to perform two contrasting pieces)
A 40-minute music aptitude test conducted prior to the audition
Ability to sight read
Previous music and school reports
An interview with the relevant Head of School and St Andrew's Vicar or Director of Music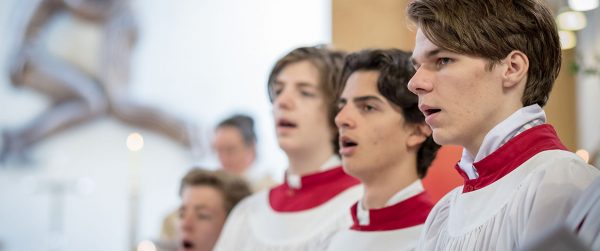 Value
75% of tuition fees. Choral Scholarships do not cover:
The cost of books, stationery or uniforms
Consolidated charges
Discretionary charges such as overseas trips.
Audience
Treble and Alto singers: Boys entering Years 4 to 7 in 2020.
Tenor and Bass Singers: Boys entering Years 8 to 12 in 2020.
Duration
Scholarship-holders are expected to complete their secondary education at BGS.
Special conditions
Choral Scholarship holders are required to:
Undertake vocal lessons at the School (or by an approved vocal teacher after school hours) as well as perform in the relevant School musical ensembles, at an appropriate level as directed.
Contribute positively and enthusiastically to school life. Progress and contribution to school life are reviewed annually.
A Scholarship may be withdrawn if the Headmaster is not satisfied with the diligence or conduct of the holder. Failure to pay fees may also lead to withdrawal.  The School reserves the right not to award any or all of the scholarships available. No boy may hold more than one scholarship.
Download the application form here.
For girls, please visit Firbank Grammar's Enrolments & Scholarships page. 
For further commitment and details on the St Andrew's Choir please visit St Andrew's Brighton Choir page.