'An extra dose of dad'
On the Friday evening of the mid-term break, 106 Year 8 boys and their fathers, and nine Middle School staff, ventured down to Portsea for the 9th annual Year 8 Father & Son Experience. Our shared belief, and research by Harvard psychologist William Pollack, shows that one of the best things a boy can get when he is growing up is 'an extra dose of dad'.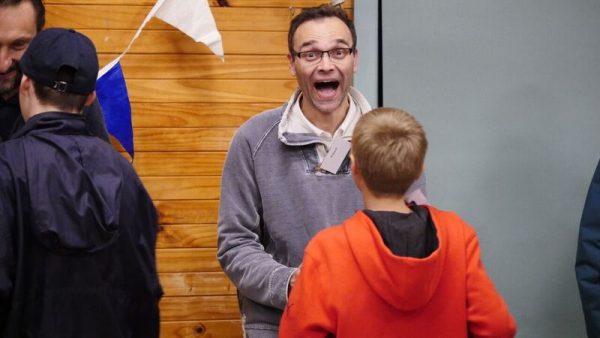 Many of the participants of the 24 hours of physical and verbal activities led by Dr Arne Rubinstein's 'Making of Men' program, with assistance by facilitators from The Man Cave, found the experience to be quite transformational.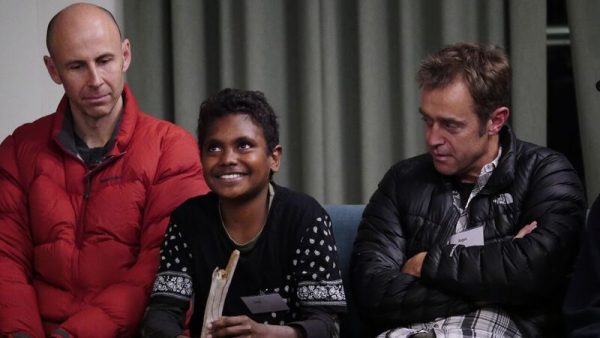 Student Tom Arrigo explained, "I really enjoyed the chance to have one-on-one time with my dad (Frank), discussing how we could improve our relationship. He also shared with me about the relationship he had with his father, who was Italian, and how my grandparents had come to Australia with no money and everyone had to work really hard.
"As a result of the weekend, we have promised to each other we will go out for breakfast together on the weekends I don't have sport – just to talk."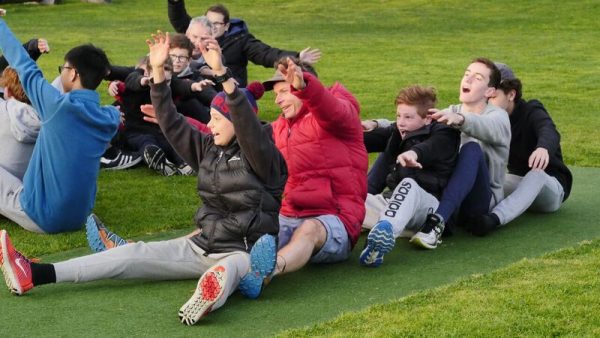 Another student, Cameron Hathway, really enjoyed the weekend. "Dad (Rod) and I loved having some dad/son time away from the rest of the family. Over the weekend we learned a lot about each other. My dad's dad was a much older dad (60 when dad was a teen) and they didn't do that much together.  
"I liked that we didn't argue at all over the 24 hours – normally, we argue a lot… But not as much since then. 
"Oh, and we've decided to get a dog – it will be something to share and we can walk him together sometimes and talk.
"Dad also said he met some good people (other dads), which he liked."
Other insights from the experience included:
Ross Featherston (father): Two things stuck out for me as a dad: hearing from other dads about the joys and challenges of raising their sons, and simply spending uncluttered, unoccupied time with my son – to hear what's on his mind regarding his development, progress, successes and challenges.
Jamie Watson (teacher): What I saw were connections, both physical and emotional, between young men and their fathers. We often see these boys showing affection towards their mums and it was beautiful to see genuine love and affection between fathers and their sons.
Tony Smith (staff):  I am thankful to the School for giving me the opportunity to attend this camp. It made me look at my own boys (now grown up) and the relationships we hold together. On my return from the camp, I rang all of my sons, and had some terrific talks.
We look forward to this initiative's tenth birthday in 2018.
Tim Marshall – Coordinator