Patch Clapp goes to UN Climate Change Conference
At the end of July, Patch Clapp (OB 2012 and former Captain of School) was awarded a Global Voices scholarship, giving him the opportunity to travel to Paris at the end of this year to participate in the 21st Conference of the Parties to the United Nations Framework Convention on Climate Change (UNFCCC) – from 30 November to 11 December. Patch joins just three other young Australians who were selected from a pool of hundreds to attend COP21 on a full scholarship from Global Voices.
In preparation for the conference, Patch joined his fellow Global Voices delegates in Canberra to meet with Deputy Liberal leader, Julie Bishop MP, Opposition leader, Bill Shorten MP and a variety of other Members of Parliament to discuss Climate Change matters.
As part of the conference, Patch wrote an extensive Research Fellowship entitled 'Technology transfer: enabling innovation and technology development in the Global Tropics' that he will present at the conference.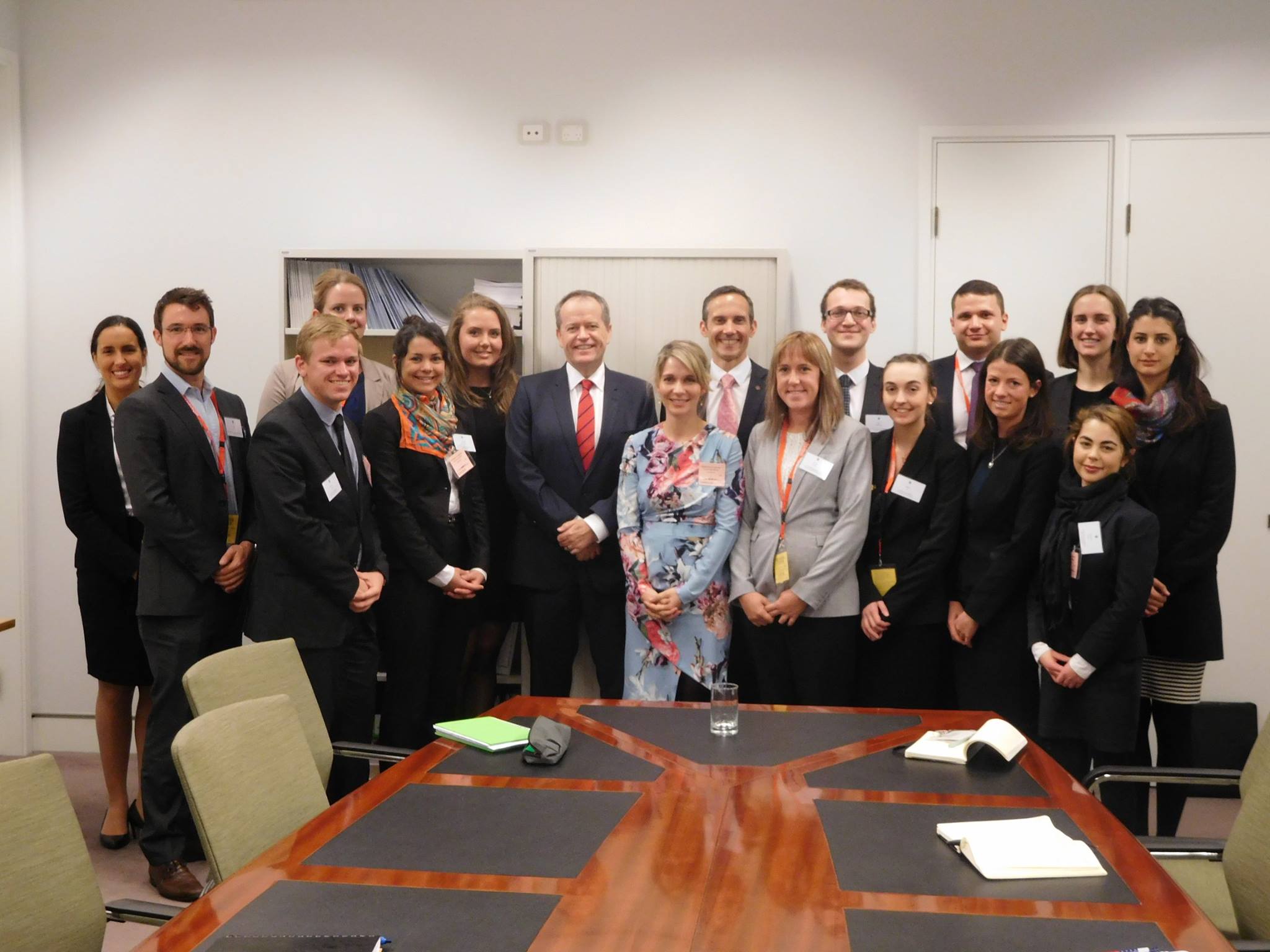 Patch (third from the left) with Bill Shorten and other Global Voices delegates