Pop Art with your popcorn?
Art can change the way we see the world… Year 8 decided to change the way we see the Tuckshop!
The Creative Design and Technology students worked in small groups to research the Pop Arts Movement. Each group then reflected on the space that these pieces would be exhibited in and the food on offer at the Tuckshop. Armed with this research, they collaborated on visual research, sketched designs and execution of their impressive large-scale paintings.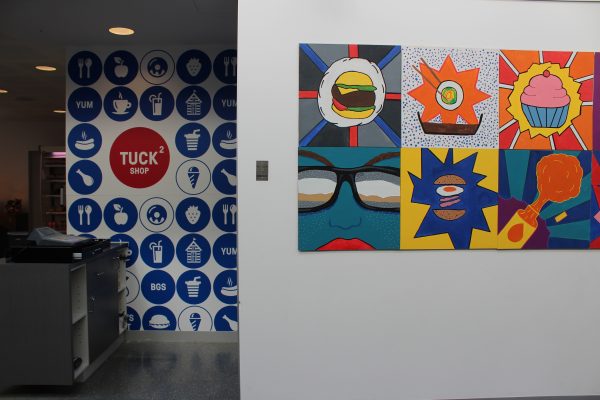 The creative process was not always easy. Differing opinions meant that teams needed to communicate and resolve issues in an effort to meet their deadlines and produce work of the highest standard. Groups found different ways of maintaining communication and keeping up to date with the written report and painting. Some groups chose to meet at the start of each lesson to create an action plan; others planned lessons in advance via OneNote. No matter how they chose to communicate, each group grew as a team throughout this unit.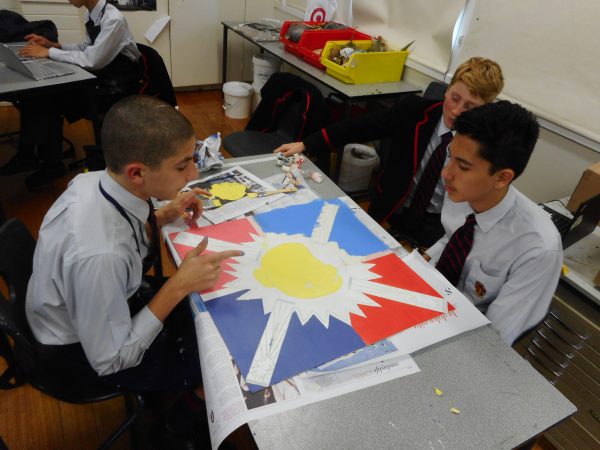 The results speak for themselves.
Year 8, thank you for the outstanding commitment you have all shown throughout this unit. You have left a beautiful reminder of your commitment to your learning in Creative Design and Technology.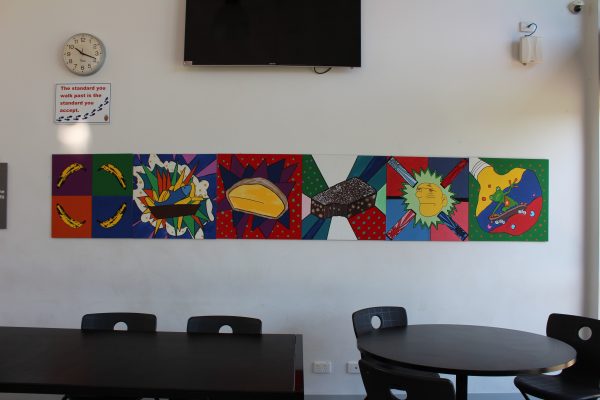 Simone Lewis and Bianca Lentini
Middle School CD&T Teachers