From the Head of the Crowther Centre – Dr Ray Swann 
Lest we forget
'Once in a generation a mysterious wish for war passes through the people.  Their instinct tells them that there is no other way of progress and of escape from the habits that no longer fit them.' – General Ian Hamilton, Allied Forces Gallipoli 1914.
Where were you on 11 November at 11.00am this year? It so happened that I was with the Headmaster when he was addressing the Year 7 boys in our Year Level talk. Mr Featherston gave the boys a powerful history lesson about poppies, about war and the last post. As Mr Featherston spoke I was struck, as always during the observance, by the literal and symbolic silence between the 'last post' and the 'rouse'.
The last post signalling the end; the rouse signalling the wake up for the men. Men who no longer wake up.
The time of one minute is so short, just like life. In that silence, we are confronted with our own mortality. We remember that for those that did not return, that age will not weary them nor the years condemn. They are big concepts for young men to hear and start to understand.
As time passes and we move further away from our living connections to the Great Wars, there is important work to be done in connecting our boys to understanding the tradition, meaning, gravity and mystery surrounding the sacrifices made in war. Some of these things may seem at odds with 2019 Australian culture, but I can assure you there was a great sense of solemnity on the faces of the boys.
Win a pair of Pair of Bose Headphones
Competition ends Friday 15 November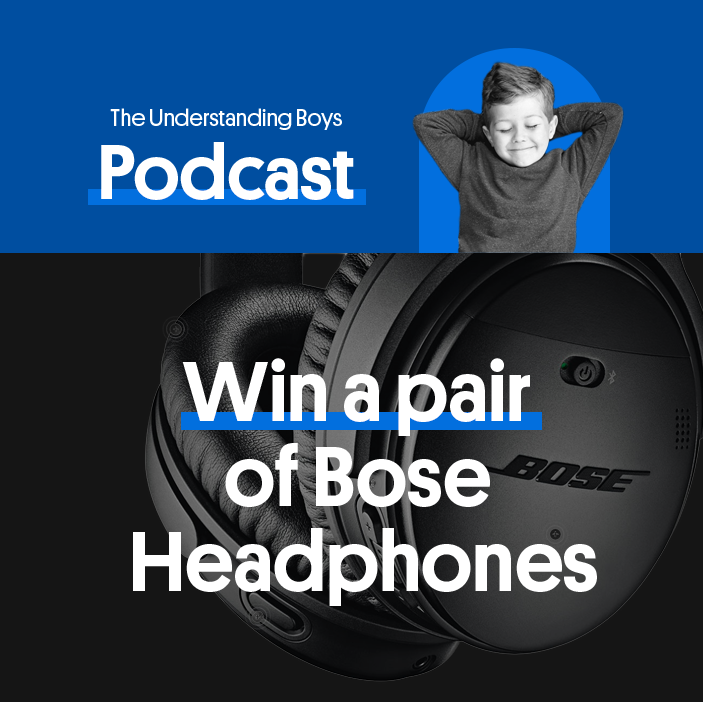 To celebrate the launch of the UB Podcast, we'd like to hear some of your 'good man' stories you'd tell a 14-year-old boy. So tell us your 'good man' story to win a pair of Bose Headphones and enter today!  Competition closes Friday 15 November.