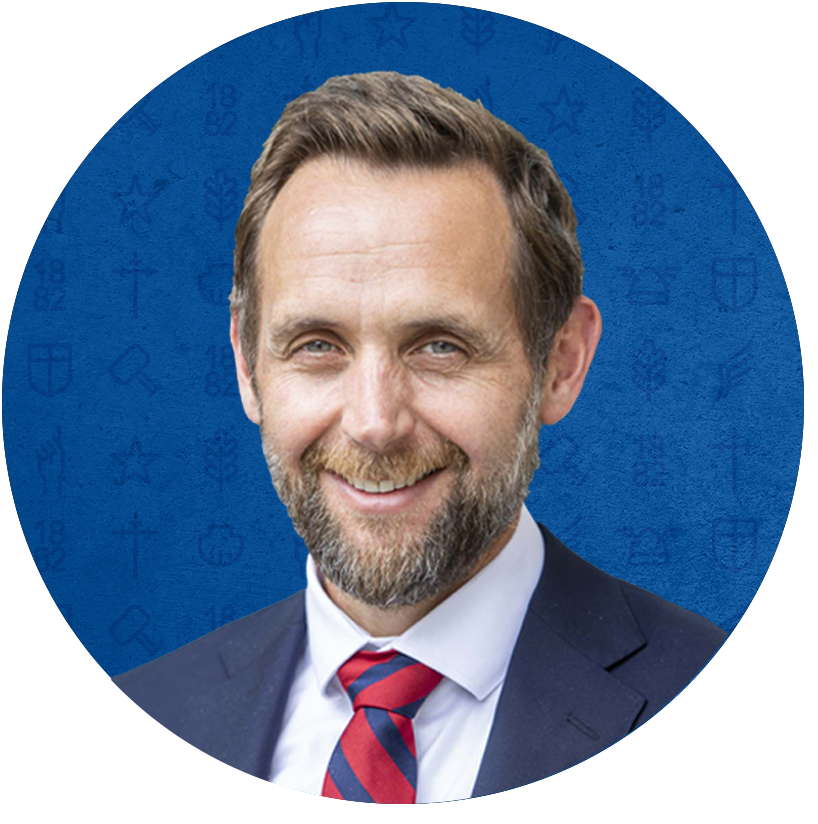 Dr Ray Swann
Deputy Headmaster, Head of the Crowther Centre
At the heart of a good education is not just the classroom but the broader array of programs we offer at the School.
The advantage of an education, such as the one your child is receiving with us, is that by having all of the programs based at school, there are interconnected examples of growth and learning. And even better, they occur within the same cohort.
For instance where your child may be strong in the outdoors, the learning that occurs (and sense of self) can be applied back in the classroom. If your child is musical, the lessons in persistence can be generalised to other areas at school. And so it goes on.
The key is to keep encouraging your child to be involved and engaged, and to give things a go. There are so many stories where our students try something new, that may take them out of their comfort zone, but are rewarded with the knowledge and joy that it is something that they can do well.
You can learn more about the way in which our cultural development programs are developing your child in the following article by James Hilditch. 
Preparing for the shift
As we approach the end of Term 3, our Year 12s are focusing on their final challenge as BGS students and a whole school shift is beginning to occur.
For some it marks a significant milestone in their BGS journey, for others it is an opportunity to consolidate and reflect. As adults in the students' lives, we are on our own journey alongside them. As the boys enter these new chapters, their needs may change, so the way we support them them might also need to change.
Our Year 10s are on the threshold of emerging as adults. To support this transition, the students attend the First Horizon with an adult mentor.
Throughout this four day Rite of Passage program, we create a space for the boys to consider what kind of adult they want to become. As part of this, there are opportunities for them to commit to some changes that they want to make, and also to tell us, the adults in their lives, what they need from us as they begin this new stage of life.
At Year 11, there are a whole new level of expectations. Once they put on the striped blazer, when we return from First Horizon, the students are recognised as emerging adults.
They become role models for the rest of the school. We want the students to consider themselves as adults and expect that they will behave more like adults.
We know, however, that this is the start of that journey and we must support them to lean into this new version of themselves, to keep them accountable and to hold high expectations. Because, if we continue to treat Year 11s like children, then it will be hard for them to fulfil their vison as adults.
James Hilditch
Indigenous Cultural Development Coordinator
The Understanding Boys Podcast
Series 1: Episode 6, Liz Dawes
The 10th annual Connor's Run was held on Sunday, an amazing milestone driven by former BGS parent Liz Dawes in her campaign to raise funds for paediatric brain cancer research through the RCD Foundation. Dr Ray Swann spoke with Liz in the first series of the Understanding Boys podcast on helping children deal with loss.
In this episode, Liz shares the battle of Connor (OB 2012) with brain cancer and her continued determination to raise awareness for a disease which kills more young people than any other form of cancer. She discusses the importance of positivity and renewal and offers advice on what it takes to be a good man today.
We hope you enjoy the podcast. 
If you haven't seen Liz's Ted Talk, it's well worth a watch too. 
Read other eNews from this week