From the Head of the Crowther Centre – Dr Ray Swann 
Adjusting again with a spirit of adventure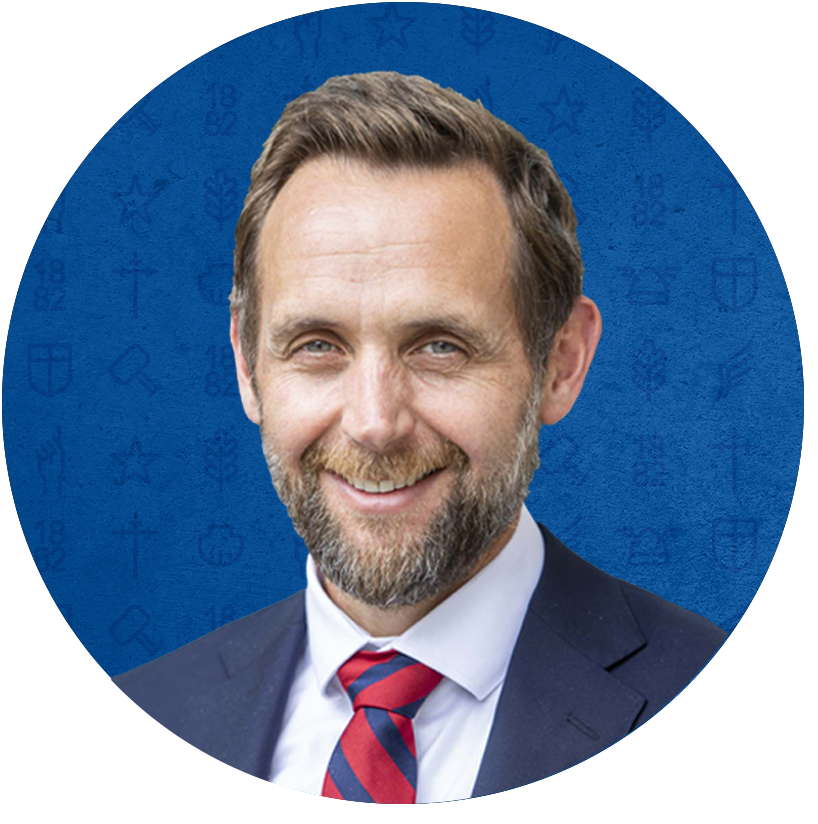 As we return to Term 3, which looks like one of adjustment, change and concentration, we consider the lessons from the past which might help us in the present.
One such story is one we often use with the boys – that of the great adventurer Odysseus. I have shared this in part with parents and guardians previously, but now it seems just as relevant.
It's an ancient story full of challenge and adjustments, and there are four clear messages we can take from it:
As Odysseus sets out without a map, he still has provisions and processes.

To that end, whilst we don't know exactly the territory, we can focus on building and re-establishing routines and processes with our boys.

For ELC and Years 10 – 12 students, it's proceed about your regular school day routine as usual. For Prep – Year 9 students, it means getting up and getting dressed and ready for the day. It means having a routine of homework, and limits around timings.

It is important to focus on what we can do.

In many parts of the tale, Odysseus makes connections to his own purpose and to others. Connections are vital in a time of change.

Connecting to self (as someone once told me, you cannot pour from an empty cup) and connecting to others. Make sure you create time in your day to do this with your son.

Be goal oriented but prepared to make adaptations.

Odysseus wants to return home to Ithaca. Whilst there are many diversions along the way, he focuses on this and it is his 'true north'.

What is your truth north and direction over the next few weeks? Is it a shared vision amongst the family – or can it be?

Practise gratitude.

At the end of the tale, Odysseus is greeting by his loyal and welcoming dog, Argos (the only one to recognise him).

What does a culture of gratitude look like in your house? How does your son demonstrate this in his actions?

Parent Workshop Program – Webinar edition
This term, a number of parent webinars are planned to help you adapt to our changing landscape once more. Upcoming topics include, Developing Respectful Sons and PROSPER for Parents. More details of these free webinars, and links to register, will be available soon. 
We also offer you the opportunity to help shape the Parent Webinar program by providing  your preferences for future topics that may be of interest to you.

The Understanding Boys Podcast

Win David Lesar's book! (final week)

To celebrate the episode with journalist and author David Leser, we have a copy of his book 'Women, Men and the Whole Damn Thing' to give away to one of our loyal Crowther Centre eNews readers (let's say your odds are good).
All you have to do is leave us a rating on Apple Podcasts, for iphone users, the quickest way is to follow this link opening iTunes, scroll to the star rating and tap on it, that's it. Take a screenshot and email it to us. (Or if on Android your favourite Android app). 
Winners will be announced early this term.
Latest episode with David Leser

David Leser is a journalist, feature writer and public interviewer and author of 'Women, Men and the Whole Damn Thing', an investigation following the #MeToo movement, patriarchy and toxic masculinity.
Listen to Ray's interview with David the Understanding Boys Podcast website or wherever you get your podcasts. 
Do you know someone who would be great to be interviewed on the topic of 'What makes a good man?' Please get in touch with us at the Crowther Centre to tell us more!