From the Head of the Crowther Centre – Dr Ray Swann 
Learning Architecture
Part of our model of shaping your son into an effective learner is that staff clearly communicate learning progressions. So, in any given class, this means that teachers are clear about what will be learned that day (what it will look like and when the skill, knowledge or behaviour can be put into practice).
To do this, there is an ongoing process of staff moderating work across the School and across assessments. This means that for any piece of work your son does, it is compared to an agreed standard to ensure consistency. As teachers, we are looking at the work your son produces (or even the questions he asks, or what he already knows) and identifying what still needs to be done and what he may still need to learn or do. Last week I spent time with the Lower Primary team, looking at the benchmarks and seeing how well our boys are going and how well we are teaching them! Like all BGS teaching teams, there was a wonderful mix of experience, passion and robust discussion.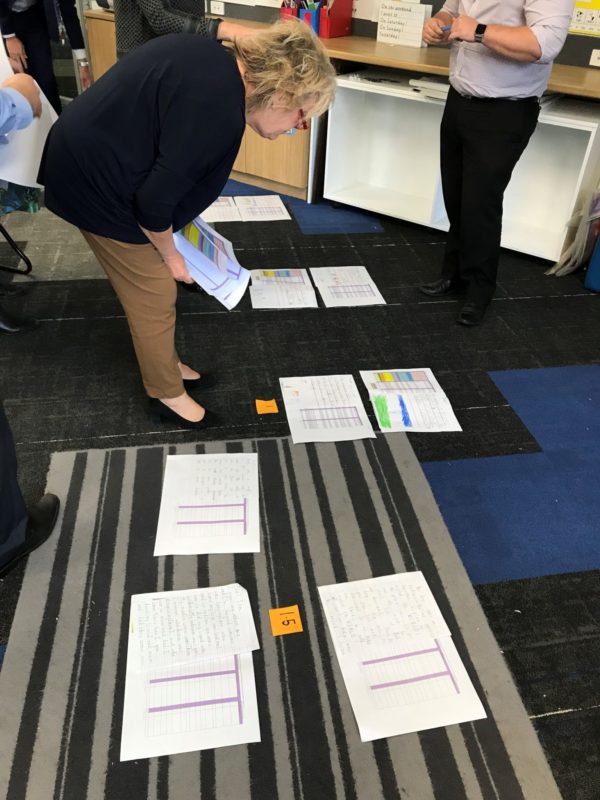 Feedback (Assessment) 
This week we have a lot of testing across the school. NAPLAN is a diagnostic assessment of your son's achievement and progress in Years 3, 5, 7 and 9 in Literacy and Numeracy. As the Headmaster mentioned last year, we were pleased that our boys progressed incredibly well. Much is said about standardised testing; what we know to be true is that it is important to have diagnostic information that we can use to improve the learning outcomes for your son. It is also true that learning must occur in a rich context. Whilst we want our boys to go well (and for us to have the clearest picture of where they are in their learning), it isn't a competition.
This week also had the Allwell testing for boys in Year 10. In the other years across the School (Years 2–6; Year 8 and 10), we use this testing to build a more complete picture of progress along with the NAPLAN measurement.
Should you wish to learn more about our testing, data and assessment you are welcome to contact Patrick Sanders, Director of Curriculum and Assessment (ELC–VCE), who would be only too happy to talk with you about our strategy.
Crowther Parent Workshop Program
The Effective Learner at Home: Building Better Routines
By popular demand, we are running this workshop again. 
Date: Monday 3 June 2019
Time: 6.00pm
Please register to attend: https://www.trybooking.com/BCSGT.
Topics for upcoming workshops include: Study Habits and Difficult Conversations.
More information on these workshops will be available closer to the date via the Crowther Centre eNews.