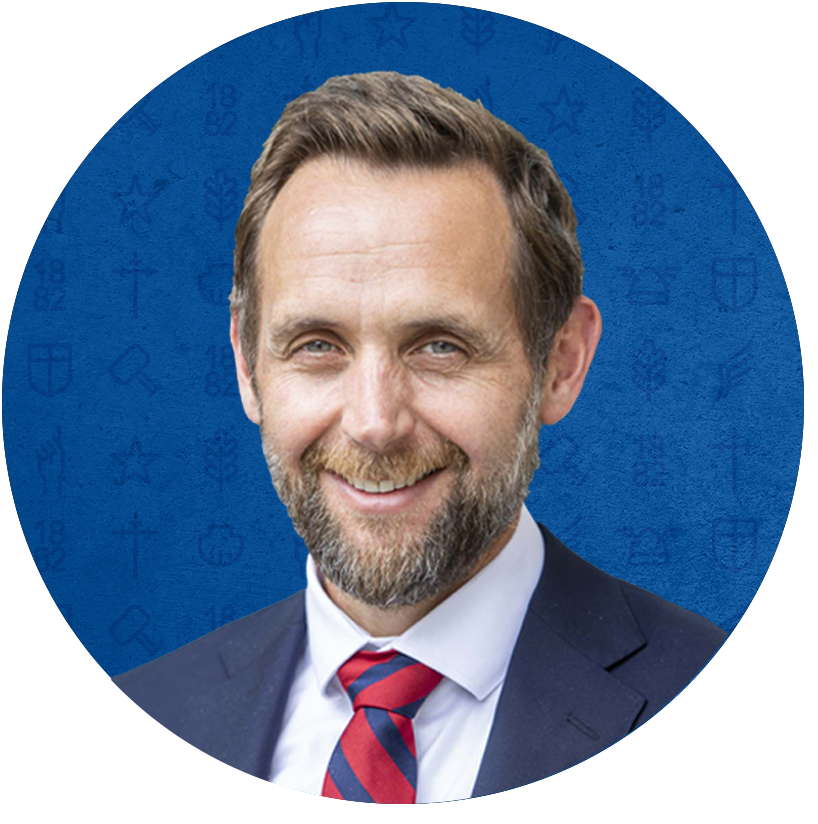 Dr Ray Swann
Deputy Headmaster, Head of the Crowther Centre
Hope
In his work on student voice and engagement, Dr Russell Quaglia talks about the importance of our kids having a 'vision for the future'. Hope is associated with a feeling of optimism and desire, or having a confidence in one's expectations of the future.
Professor Martin Seligman, the founding father of positive psychology, is a leading authority and author on resilience, learned helplessness, depression, optimism, wellbeing and flourishing. In his publications, he outlines how hope as a character strength, enables us to be future focused; that when we are high in hope we are more likely to feel confident and that our efforts in turn will 'galvanize goal-directed actions'.
Studies have shown how hope and optimism can work in concert to predict good outcomes in life: academic, athlete and academic achievement, freedom from anxiety and good social relationships (Seligman, 2004).
So, how do we, as parents, then build hope in our boys? There are a few keys:
It begins with listening. Take time out of your day to find something shared that you can do together. Hearing his own 'vision' for the future and simply listening without judgement is powerful.
Share your own idealism and future dreaming. This modelling enables you to develop a shared language.
Consider using a device to capture the dream: something like a vision board (where one collects images, writes down goals and future plans) or encouraging the use of a diary or journal can also help. Many people prefer doing this in a tactile way, but you could use these apps too. 
If you have any ideas that you do at home and that you think others would resonate with, please send them to us, and we will share the top five with you in a later eNews edition.
The Understanding Boys Podcast
Series 3: Episode Four

Join us for Series 3 of the Understanding Boys Podcast.
From what would you tell a 14-year-old boy to hearing stories from the young people of our community, Dr Ray Swann will now be joined by a new series of exciting guests. Dr Swann will ask our guests about what they would tell their younger self, or to answer that age-old question; what do you know now that you wish you knew as a kid.
In the next episode of the series, Dr Swann is joined by Dr Arne Rubinstein. Dr Arne is an internationally recognised expert in Rites of Passage, adolescent development and parenting. With over 30 years' experience, Dr Arne has helped over 100,000 people globally with his program to support young people in making a safe and healthy transition into adulthood. In this episode, Dr Swann and Dr Arne share some stories, and talk about the Rites of passage program, including some of the elements you can use at home.
We hope you enjoy this week's episode.
Are you enjoying the Understanding Boys Podcast and this series?  Your feedback is greatly appreciated so let us know what you think.   
Do you know someone who would be great to be interviewed on the topic of 'What makes a good man?' Please get in touch with us at the Crowther Centre to tell us more! 
Read other eNews from this week