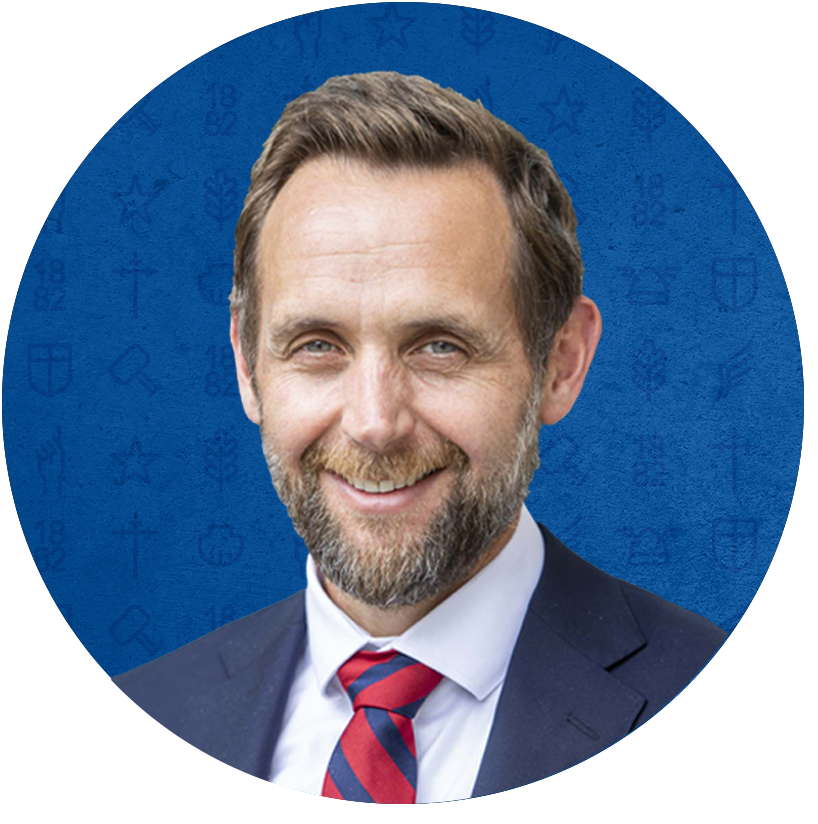 Dr Ray Swann
Deputy Headmaster, Head of the Crowther Centre
One of my favourite boyhood poems is from Rumi. Although some 800 or so years old, I think it still speaks to our collective love of boyhood:
Has anyone seen the boy who used to come here?
Round-faced troublemaker, quick to find a joke, slow
to be serious. Red shirt,
perfect coordination, sly,
strong muscles, with things always in his pocket.
Reed flute, ivory pick, polished
and ready for his talent.
You know that one.
Have you heard stories about him?
Pharoah and the whole Egyptian world
collapsed for such a Joseph.
I would gladly spend years getting word
of him, even third- or fourth-hand.
Our speech nights and end of year celebrations are acknowledgements of this precious period in the life of our children. It was fabulous to be part of the Secondary School Speech Night to witness our year as a school.
Parent Feedback

As the Headmaster has mentioned in his newsletter over the past few weeks, we are constantly reviewing the relevance of our teaching programs, culture and overall school performance. The Crowther Centre would be very appreciative of your feedback on how we are faring so far, by completing our annual SIT Parent Survey  which is open for completion until the end of the week.
The Understanding Boys Podcast
Series 3: Episode 15, Dr Margie Danchin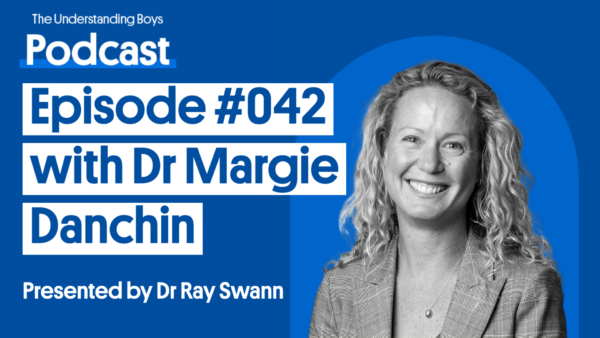 Our guest is Associate Professor Margie Danchin, an immunisation expert who is a Clinician Scientist at the Murdoch Children's Research Institute at The University of Melbourne and consultant paediatrician at The Royal Children's Hospital.
Dr Margie is chair or a member of many Australian and international immunisation and advisory boards, including the Australian Technical Advisory Group on Immunisation (ATAGI) COVID-19 working group. This group provides advice to the Federal Minister for Health on the immunisation program for COVID-19 vaccines as they become available in Australia.
Her interests include vaccine research and clinical work, vaccine hesitancy and the development of new approaches to addressing parents' concerns regarding immunisation. As well, she provides education about vaccines to nurses, GPs and parent, and her teaching focuses on understanding parents' attitudes and concerns about vaccinations, and how health care providers can address them.
Beyond her work as a doctor, Dr Margie is a mum to four children, and appreciates that striking a balance between career and family life is challenging at the best of times.
Join us for the next episode of the podcast where Dr Swann talks to Dr Margie about balancing work life as a parent, raising healthy boys and about vaccination, health and impact of the global pandemic.
Parent Resources
Talking to your son about safe partying
Summer holidays are almost here in Australia and restrictions have lifted which means teens will be spending more time out and about, often unsupervised, and connecting with friends.
Now is the time to have a real conversation with your son about navigating his way safely through the holiday season.
Our position paper on safe partying offers a parent's guide to the teen party scene, with practical advice on how you can help your teen socialise safely with friends once again.
Six Conscious Parenting Principles 
The Crowther Centre at Brighton Grammar has worked with Megan de Beyer for a number of years. Megan is an integrative psychologist with over 30 years of experience in the field. She has a combined background in psychotherapy, ecology, and eastern philosophy which inform her work. One of Megan's great passions is helping mothers thrive on the parenting journey. This passion inspired her bestselling book, How to Raise a Man: A Modern Mother's Guide.
Megan has recently written a piece on conscious parenting. This approach, she writes, deepens your connection to self and others through conscious intention. Read the full article about the 6 major principles of conscious parenting on our Understanding Boys website. 
Recording of our live Parent Webinars
Did you miss one of our parent webinars last term? We have some good news – our webinars have been recorded and available for you to view. Including the Positive Masculinity Webinar, Year 12 Parent Support Webinar, The Effective Learner at Home workshop, and the PROSPER for Parents workshop. 
Read other eNews from this week