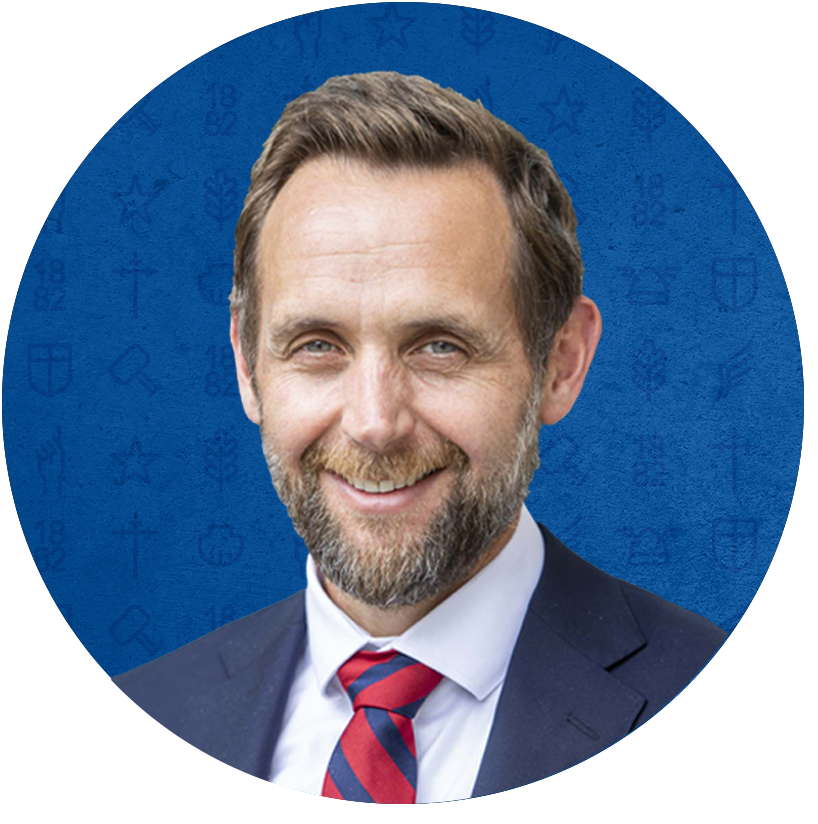 Dr Ray Swann
Deputy Headmaster, Head of the Crowther Centre
This week, I have been thinking about smart phones. As we all know, they are much more than just a telephone for calls – they are a camera, a collection of apps, the means by which we connect to information, entertainment, social connections and more. And at a time like now, we find ourselves attached to our devices even more so than before. But at what cost? 
I came across an interesting article this week that looks at the concept of 'brain drain' in regard to mobile phone usage. The theory suggests that simply the presence of having your smartphone nearby will occupy some of our cognitive resources and therefore distract us and reduce our ability to focus our cognitive function on other tasks.
If you are interested in reading more, you can read the article.
Competition time
You may remember competitions we ran last year for great ideas from parents to share with the community about what you are all doing that is working. We are calling for the best parent suggestions, activities, routines or problem solutions that are your family's key to surviving Lockdown 6.0. 
Email us your ideas and  a photo you are happy to share to go in the draw to win a prize. Winners will be announced and a list of the best ideas published in the Crowther eNewsnext week. 
Finally, this article from Beyond Blue on coping with isolation and being at home may be of interest.
Effective Learner Refresh – Callout for Parents
The Crowther team is working toward 'refreshing' our current Effective Learner model, to make it more relevant and accessible for all boys across ELC-VCE.
We have teams consulting with the boys at various levels and with staff and would love to also call upon parents to provide your feedback and thoughts on a new design.
If you are interested in being involved in a short online conversation (date and time to be confirmed) regarding the Effective Learner model, please register your interest below. We would love to have you on board.
Making Hope Happen
Amid the repetition and restrictions of lockdown, some of the recent weather gave me the first hint of spring, longer days and the football finals and the hope for freedom this summer. I also began to think about hope and its impact in our lives.
Hope is an interesting concept; Dr Shane Lopez, a senior scientist at Gallup uses the definition that hope is 'the belief that the future will be better than the present, along with the belief that you have the power to make it so.' His research has shown that hope is good for your wellbeing but also something that can be increased with practice.
Hope consists of three parts: Goals, Agency and Pathways.
Goals, not just what we want to accomplish, but also who we want to be (either tomorrow or over a lifetime), Agency, our ability to shape our lives day to day, and finally, a Pathway, identifying multiple pathways to our goals and monitoring progress over time.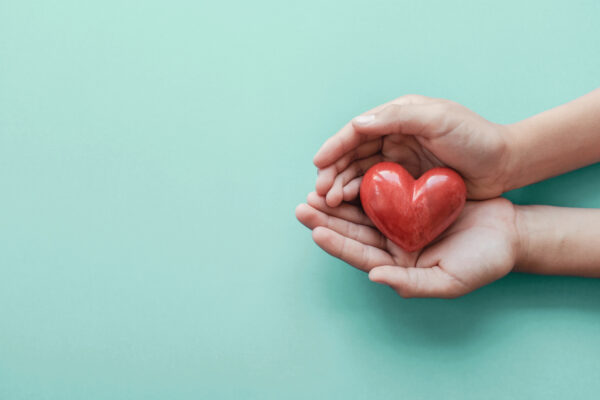 With our current restrictions, it's useful to shorten our timeframe and to use this model of hope to focus each day. What is it that we can achieve today, or this morning? Do we have the agency to do that? What pathways or strategies can we use to get there?
When it comes to goals and the person we want to be, we can use our current challenges to practice the habits and values that are important to us. This might include, doing something for someone else, maybe make them a cuppa, send a care package or just connecting with someone and listening.
Next term, the boys will have their coaching day. This process is designed to help define their goals, increase their agency and help them find pathways towards wherever they want to be.
If you are interested in learning more about hope, I highly recommend Dr Lopez's book 'Making Hope Happen'.
Mark Dowley
Director of Staff Development and Instruction
Parent Information Session
Paul Dillon, of Drug and Alcohol Research and Training Australia (DARTA), is presenting an online parent webinar on Young people, alcohol and other drugs 2021: what parents need to know on Thursday 16 September.
He will discuss changes in the way teens appear to be socialising, as well as a number of alcohol and other drugs (AOD) issues that anecdotal evidence suggests are on the rise, such as, 'vaping', nitrous oxide or 'nanging' and cannabis. Paul will provide strategies to help parents when their teens wish to socialise with their friends and empower parents to have open and honest family discussions in this complex area.
View more information.
The Understanding Boys Podcast
Series 3: Episode Twelve, Hunter Johnson
Join us for Series 3 of the Understanding Boys Podcast.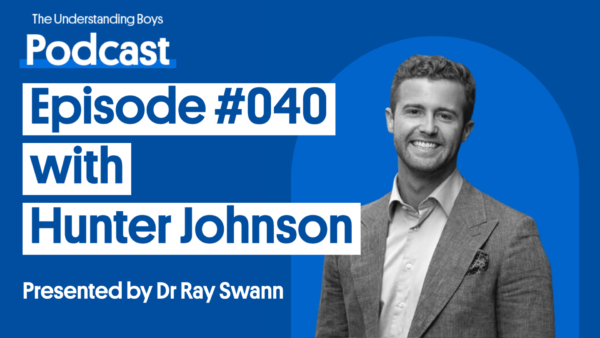 In the latest episode, Dr Swann chats to Hunter Johnson, co-founder and CEO of The Man Cave, a charity that focuses on and teaches emotional intelligence to young men (aged 12-16) across Australia.
With a background in emotional intelligence, facilitation and social entrepreneurship, Hunter has worked with thousands of young people across Australia and is constantly inspired by their audacity and brilliance. His work has led him to speak around the world including presenting at the United Nations, Government House, the Sydney Opera House, Melbourne Town Hall, Graduation Ceremonies and various Universities.
Join us for the next episode of the podcast, where Dr Swann talks to Hunter broadly about his life and what led him to this work. They talk about boys and their relational capabilities, about how for some it is difficult to find the words and the language about what is going on, and Hunter also mentions some great takeaways for parents, including creating authentic spaces for our kids to engage with.
We hope you enjoy this week's episode.
Do you know someone who would be great to be interviewed on the topic of 'What makes a good man?' Please get in touch with us at the Crowther Centre to tell us more!
Read other eNews from this week