From the Head of the Crowther Centre – Dr Ray Swann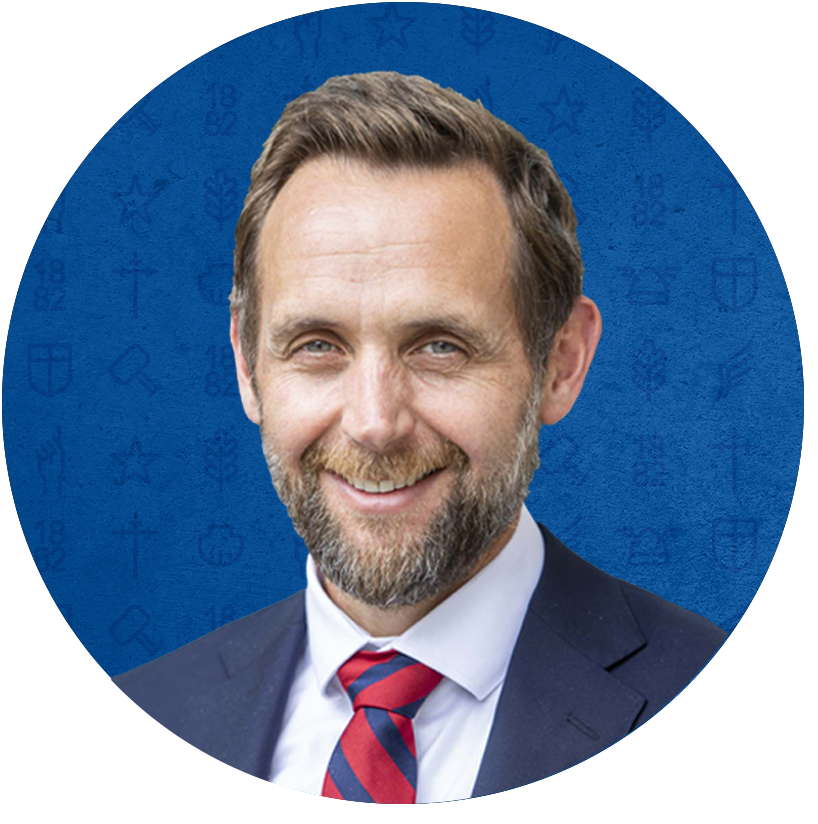 Distance Learning continues
My thanks to the 300 parents and guardians who tuned in to our webinars last week. We know the proverb 'it takes a village to raise a child' and having parents as learners is powerful as it sends a strong message to the boys about what is important, and helps to align messaging and clarity (and coherence) in their minds. It also helps us as a school to learn about what your needs are.
The two key takeaways from my presentations on your role as a parent in distance learning are:
To maintain wellbeing in the home by
adjusting expectations
prioritising your self-care
applying practices that support wellbeing, such as reframing the challenge and gratitude 
To develop a learning culture in the home by
helping the boys to be ready to learn at the start of the day
providing a functional work space free of distractions
ensuring that your son understands your boundaries
By doing the above we build alignment in understanding three elements – learning growth, our way of working in distance learning (synchronous and asynchronous) and impact factors like cognitive load and the emotional world. If you missed them, you can view recordings of Junior School webinar and Secondary School webinar online.
Now that our programs are up and running, we enter our first improvement cycle for distance learning. We welcome your feedback again on our programs via our parent survey.
Finally, we know that for the two 'ends' of the School (Lower Primary and VCE) it has been most challenging. Crowther will run two panel webinars to assist parents with strategies moving forward and answer any questions you may have.

Parent Workshop Program – Webinar edition In light of the current measures in place, the Crowther Centre will deliver Parent Workshops via webinars in Term 2.

Distance Learning – Panel Discussion for Lower Primary parents
Wednesday 6 May, 7.00pm  
A panel webinar to provide information specific to Lower Primary students. You will be able to ask any questions you may have.
On the panel will be:
Peter Tellefson (Deputy Headmaster / Head of Junior School)
Joanne Davies (Director of Teaching & Learning)
Samara Madden (Lower Primary Coordinator)
Olivia Tims (School Psychologist)

Distance Learning – Panel Discussion for VCE Unit 3/4 parents
Thursday 7 May, 7.00pm 
A panel webinar to update parents on the latest information from VCAA and you will be able to ask any questions you may have.
On the panel will be:
Rachel Horton (Deputy Headmaster / Head of Secondary School)
Patrick Sanders (Director of Assessment and Curriculum)
Amy Atchison (Head of VCE Programs)
Bryn Humberstone (Head of the Maths Faculty)
Ralph Carolan (Head of the English Faculty)
Simon Maaser (Head of the Science Faculty)
Naomi Tham (School Psychologist)
We would love to hear your thoughts on topics that matter to you.  Please contact us at the Crowther Centre. 
The Understanding Boys Podcast
Have you listened to the Understanding Boys Podcast hosted by Dr Ray Swann? Now with 13 episodes, it's available wherever you listen to your podcasts or on the Understanding Boys website.
In our latest episode Ray talks with Dr Judy Chu, lecturer in Human Biology at Stanford University and co-author of When Boys Become Boys, which offers a new way of thinking about a boy's development.
Do you know someone who would be great to be interviewed on the topic of 'What makes a good man?' Please get in touch with us at the Crowther Centre to tell us more!