From the Head of the Crowther Centre – Dr Ray Swann 
What it is to give light, must endure burning – Viktor Frankl
This week we have recognised and participated in Reconciliation Week. Through the work of our Indigenous mentor Nathan Lovett-Murray and our Indigenous and Cultural Development Coordinator James Hilditch, the boys have been able to explore historical aspects of this land and its peoples.
To be aware of our history from first nations to settlement, as well as the emergence of modern Australia, is vital knowledge not only our boys, but for every Australian.
For a young man to grow into a healthy member of our community, he must have a sense of his identity and purpose. Part of this is in understanding more broadly the context, views and values in which he lives and believes, as well as developing an understanding of his country.
This includes an awareness of key dates, events and happenings. He will need to understand what each meant at the time, and also what they now mean for us as Australians. To do so, is to understand the culture and civilisation that your son is stepping into, serving and ultimately shaping.
I welcome you to watch a webinar hosted by James and Nathan earlier this week, following the screening of 'In My Blood It Runs'. The webinar features a Q & A session with Sarai Roe and Nathan Lovett Murray, who talk about their personal experiences, how the film relates to our school communities and what we can do to improve the outcomes for our First Nations children.

Parent Workshop Program – Webinar edition
We will continue to offer parent webinars this term.
The Crowther Centre would love to hear your thoughts on topics that matter to you. 

The Understanding Boys Podcast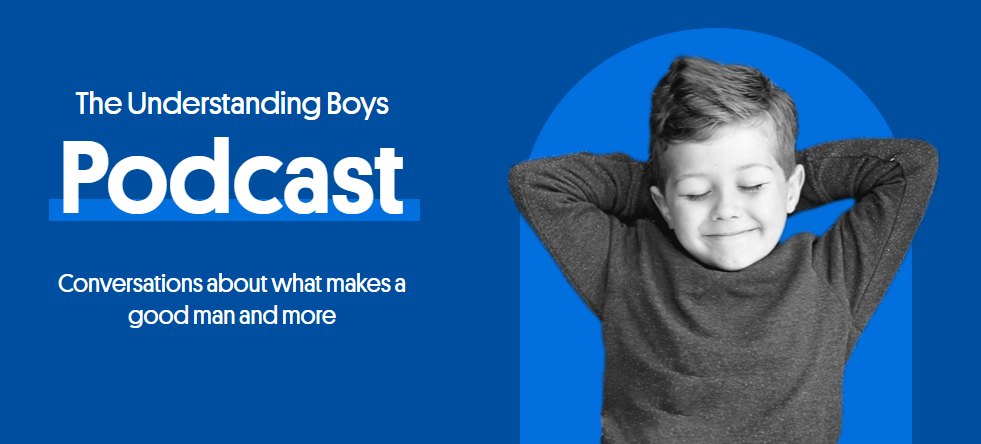 Have you listened to the Understanding Boys Podcast hosted by Dr Ray Swann? Now with 13 episodes, it's available wherever you listen to your podcasts or on the Understanding Boys website. 
With interviews featuring guests such as former Ironman Trevor Hendy, International parenting expert Megan De Beyer, author of 'Legacy' James Kerr and one of Australia's most successful screen and theatre actors Lisa McCune, there is something for everyone. 
Do you know someone who would be great to be interviewed on the topic of 'What makes a good man?' Please get in touch with us at the Crowther Centre to tell us more!