From the Head of the Crowther Centre – Dr Ray Swann 
Curiosity
Research has shown that curiosity is great learning. We know that the more interested in something we are, the more effort we will take to learn about it. For parents, a key question is 'how do we develop a culture of curiosity in the house?'
Here is a useful checklist:
We talk about 'big ideas' with passion
We have newspapers and books in the house to read
We talk about reading, films and interesting television series over dinner
We watch documentaries
I know what my son is interested in and I take time to listen
We walk and talk regularly, or share a hobby.
Conversely, one of the areas we do need to watch is technology. With rapid feedback and a seemingly endless stream of information, it is easy to let curiosity drive time on devices and social media.
Of course, all of this is easier said than done, but please get in touch with us at the School if we can help build routines at home.
You can read more research about curiosity here.

Parent Workshop Program
There is one remaining workshop to be held during Term 1, which is for our international parents (details as below).
Planning is underway for our Term 2 workshop suite.  If there is an area of interest that you would like to suggest for Term 2, or the 2020 Program, we would love to hear your thoughts.  Please email the Crowther Centre.
Combination workshop for Chinese parents/guardians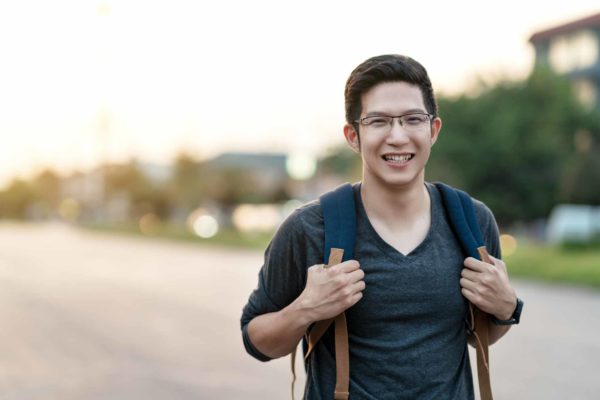 This is a workshop event for parents and guardians of our international boys. The workshop will explore both the Effective Learner model and the PROSPER model, as well as how you can build routines into your home.
There will be a Chinese interpreter present at the event.
When: Tuesday 17 March, 4.30–5.30pm
Where: Wellbeing Centre
Cost: Free to attend but please book here 
The Understanding Boys Podcast
Have you listened to the Understanding Boys Podcast hosted by Dr Ray Swann? Now with 13 episodes, it's available wherever you listen to your podcasts or on the Understanding Boys website. From Steve Biddulph to Trevor Hendy, to Professor Dianne Vella-Broderick and Dr Judy Chu there are amazing conversations with an important message for everyone.  
Do you know someone who would be great to be interviewed on the topic of 'What makes a good man?' Please get in touch with us at the Crowther Centre to tell us more!