From the Head of the Crowther Centre – Dr Ray Swann 
Building Community
Strong Mothers, Strong Sons
We are delighted to announce that we will be hosting the internationally renowned psychologist Megan de Beyer and her program 'Strong Mothers, Strong Sons'. This workshop is funded by the School and covers topics for mothers to unpack, such as: communication, good relationships, how to manage change, conscious parenting and dealing with your son's emotions (including anger).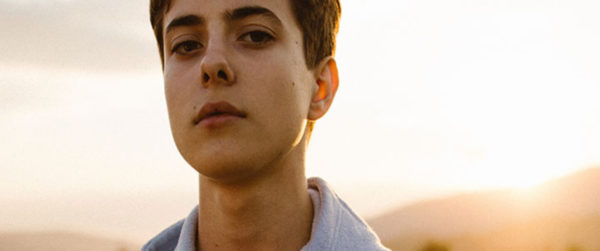 Please book early before all the spaces book up.
Rites of Passage
As many of you would be aware, later this term we are working with Dr Arne Rubenstein to launch the Rites of Passage program with the Year 10 boys and their fathers or significant male mentors. I have previously written about the results of the Crowther research into the pilot program from last year and the effect that it had on the people who went along.
Here are some simple reasons why we know this program is important for us:
1. Boys face challenges that are similar but also quite different to girls (such as: issues of masculinity and its link to mental ill-health, risk-taking behaviour, help-seeking and other health challenges). Put simply, boys have a set of challenges and they also don't seek help.
2. The key finding of the research was that the Rites of Passage program provided exactly this: by being on the program, boys found ways to normalise help-seeking. The Rites of Passage program connects boys to many different versions of masculinity through stories and through challenge. By having their unique qualities acknowledged on the program, the boys are connected to their responsibilities as young adults: to be respectful and compassionate but also to be young men of purpose who are responsible for their actions both in and for the community.
A couple of weeks ago, we invited a few of the families back to talk about the Rite of Passage program in which they took part.
We have created this summary video. When you watch it, bear in mind that they are talking about a program that occurred over a year ago now.
If you would like access to any of the research on boys and wellbeing, please contact us at the Crowther Centre: crowther@brightongrammar.vic.edu.au.
Parent Workshop Program – Term 4
Please see dates below for our Term 4 workshops, along with links to book your place.
1. Engaging Adolescents
A workshop for parents of boys heading into adolescence (or in it).
This workshop will have a focus on building and establishing communication with your son as well as managing technology.
When: Thursday 1 November, 4–5pm
Where: Wellbeing Centre
How:  Book at our trybooking page
2. Teens and Technology
This workshop will have a focus on all things technology, including: managing technology at home, problems with engagement/disengagement, and issues around cyber-bullying, inappropriate content and more.
When: Thursday 15 November, 4–5pm
Where: Wellbeing Centre
How: Book at our trybooking page
If there is an area of interest that you would like to suggest for future workshops or any feedback you would like to give, we would love to hear your thoughts. Please email us at: crowther@brightongrammar.vic.edu.au