From the Head of the Crowther Centre – Dr Ray Swann 
About Motivation
It was a great pleasure to work with some parents in building deeper learning routines for their sons in Part II of our Effective Learner workshop series this week. We examined the research literature into a primary way to change behaviour – having both an intention as well as the motivation to change.
Across the workshop, we unpacked motivational theory and how it can be simply applied in a conversation with your son. In the second part of the workshop, we explored how a structured coaching conversation can enable and facilitate change with your boy at home.
As you will read below, over the holidays we are very excited to be hosting world expert – and one of the 'big names' in education – Dr Jim Knight from the University of Kansas and the Instructional Coaching Group. Thus far we have over 50 educators from around Australia coming to the School to spend a week developing their coaching competency.  In terms of improving outcomes for the boys, we know that having the best teachers goes a long way – and instructional coaching is a key pillar in the School's Teaching and Learning strategy to ensure that your son has exceptional teaching in each class.
---
Crowther Events
BGS Teaching – Ahead of the Curve
During late 2017, Dr Ray Swann (Deputy Headmaster, Head of the Crowther Centre ELC–VCE) and Mark Dowley (Director of Staff Development) attended a professional development course in Kansas run by the Institutional Coaching Group (ICG).
Both Mark and Ray had prior experience of coaching, and BGS was one of the first schools in Australia to begin using this technique widely. What they weren't prepared for, however, was the impact that the presenter, Dr Jim Knight, would have on their outlook and plans for coaching at BGS. According to Ray, the intensive five-day 'institute' with Jim was "the best PD I've done in 20 years of teaching".
Jim and his colleagues at the ICG have spent more than two decades studying instructional coaching. During that time, Jim has presented and consulted around the world, winning several teaching and innovation awards. Ray and Mark were struck by Jim's experience and knowledge, as well as his good humour and charming story-telling skills.
Instructional coaching is a model for teachers' professional development. A coach works one-to-one with a teacher to model and observe classroom practice, to support reflection and to provide feedback. At BGS, several staff members have been trained as coaches and have already been busy working in partnership with other teachers. It takes courage to have a coach sit in on your classes, to video you as you teach and to provide feedback – but the BGS teachers have seen the results and been prepared to put themselves on the line for the sake of their practice and, above all else, their students.
During the upcoming school holidays, Jim is coming to BGS to run an Instructional Coaching Institute in Australia for the first time. A number of BGS staff will undertake the training, enabling us to provide even more coaching and professional development opportunities.
Coaching is a relatively new practice in Australian education and BGS is leading the way to transform the educational landscape.
The upcoming Institute with Dr Jim Knight is open to teachers from BGS and other schools. If you know anyone who may be interested, please direct them to our events page here.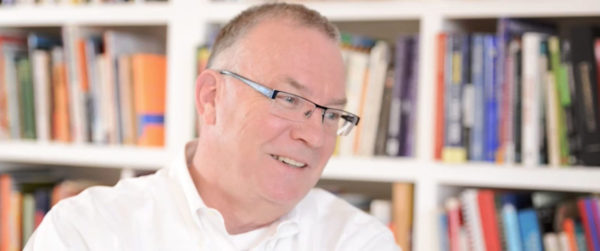 Parent Workshop Program
Our workshop program for parents is drawing to a close. We have one more workshop (PROSPER for Parents) remaining for Term 3, as below. Book your place now to avoid missing out.
Should you wish for Crowther to present or explore the best research available on a certain key topic, please contact us at: crowther@brightongrammar.vic.edu.au
PROSPER for Parents
A workshop for parents and guardians of boys from ELC-VCE.
The PROSPER model is our wellbeing framework at BGS and stands for: Positivity, Relationships, Outcomes, Strengths, Purpose, Engagement & Resilience.
This workshop will cover what the model is, how it is used at BGS, and how can you implement the language and framework in your home.
When:      Wednesday 12 September 4.00–5.00pm
Where:    Wellbeing Centre
How:         Book HERE