A Word from the Headmaster – Ross Featherston
Academic Uniform Review update
As you would know, we are currently reviewing our academic uniform, to be ready for the start of 2019. Thank you to those in our community who gave us feedback late last year when we provided some draft concepts. This feedback was given to the Uniform Review Steering Committee and has informed the next iteration of designs.
The Committee is continuing its work with Jonathan Ward and our supplier, Noone Imagewear. We are on track to produce a uniform that has a contemporary feel, is flexible and comfortable to wear, and is better suited to the school environment and to boys' learning. The new design ensures that the uniform continues to reflect the values and traditions of BGS, and the key colours (dark/navy blue and red) will remain a feature. The Committee will be providing a further update very soon.
If you have not already done so (or if you have forgotten the details of the review process), I encourage you to visit our FAQs by clicking here.
Enjoy the week ahead.
---
From the Head of Junior School – Peter Tellefson
Competition is a key element of boys' education. We have a responsibility to teach our boys to be humble in victory and gracious in defeat. At no stage do we expect our boys to be the best, but at all times we expect our boys to give of their best.
Boys tend to be competitive by nature and so they enjoy competition. The various sporting opportunities for boys in Years 3 to 6 and the House system for boys throughout the Junior School provide healthy competitive experiences for our boys.
In the third round of Year 5/6 APS sport, our boys played cricket, tennis and table tennis. We also had Years 3 to 6 boys representing BGS in the APS District Swimming Championships this week. Later this term, the Year 3/4 boys will compete in a swimming carnival with our friends from St Kevin's College.
We're looking forward to our School Officer Induction Chapel Service tomorrow at St Andrew's Church. Ross Featherston will appoint the following boys to leadership positions:
Captain of the Junior School – Hugh Hasker
Vice Captain of the Junior School – Harry Pollock
School Officers – Joshua Avats, Harry George, Fletcher Hall, Andrew McGregor, Lachlan Roberts, Hugo Richey, Jem Spicer, James Tan, Felix Wolfe
Senior Chapel Server – Andrew McGregor
Assistant Chapel Servers – William Kissane, William Stretch
House Captains:
Armstrong – Gus Calder
Crowther – Luca Robinson
Dixon – Charlie Wood
Hancock – Elden Zeng
Rofe – Cade Segar
School – Nicky Robertson
Music Captains:
Wilson House String Orchestra – Alistair Liddle and Elden Zeng
Wilson House Concert Band – Joshua Carr and Lucas Hiscock
Borwick House Choir – Jackson Chen and Tom Jorgensen
Congratulations to these boys, who will play a special role in the Junior School this year.
---
Bare Feet and Butterflies in the ELC
The boys have taken every opportunity to flourish in the sunshine this week, before waving goodbye to summer. The boys have particularly enjoyed the camping site in the front garden, which has provided wonderful opportunities for them to explore, engage and use their imagination without toys. This has highlighted the importance of giving children time outdoors to practise basic playing skills. It reminds us of our childhoods, when we were left to our own devices on weekends to play all day long with neighbours outside. During this play, we were learning essential life skills.
The ELC3 boys have started to gain confidence outside and explore all areas of our 'backyard'. It is quite a big area for a small three-year-old, and we have noticed the boys observing their 'big brothers' from the ELC4 classes and attempting new experiences. The water play areas have been popular, and as much as we try to cover the boys in wet-weather clothing, they always find a way to get their uniform wet! We thank all parents for providing spare clothes in their son's school bag for these occasions.
The Parent Information Night will provide a great opportunity for all parents to meet Ross Featherston, Peter Tellefson and the ELC team. It is a great opportunity to meet new parents or reconnect and we plan to have one of these nights each term. If you are unable to attend, an information booklet will be placed in your son's locker. Thank you to the JPG for providing drinks and nibbles for the evening. We look forward to your support.
Next week, we will be hosting Parent Teacher Interviews for 3B, 4B and 4W. Please log into your Synportal account and book an interview time with your son's Homeroom Teacher.
The Long-Day Care program has been busy in the afternoons, with various daily experiences timetabled each week. Kirstie McCormick and Bing Li have placed information on the display board at the entrance to the ELC so that you know what happens each afternoon. Whether it is cooking in the kitchen, learning Mandarin, working outdoors or sport group games, the boys definitely have fun after school. If you would like further information, please don't hesitate to contact Kirstie McCormick.
Amelia Barrow
Director of the Early Learning Centre
---
Parenting Tip
Click here to view this week's Parenting Tip: When kids experience problems at school
---
Prep to Year 6 House Swimming Carnival
Last Friday, the Junior School boys descended on the pool for the annual House Swimming Carnival. However, this year included a change, with a Lower Primary Carnival added to the program for the Prep to Year 2 boys.
Every boy was encouraged to have a go in a variety of events, and the emphasis was on doing their best and supporting their team. Regardless of swimming ability, all boys were expected to swim several times. It was important for boys to recognise that electing to use a kickboard for an event was not a sign of weakness, but rather a sign of courage.
This courage was particularly evident from boys who are not just inexperienced swimmers, but who were extremely fearful of even entering the water. Some of these moments lead to other boys forgetting their allegiance to their House, briefly, and cheering for boys in any House to help them get to the finish.
The boys' listening skills were outstanding and, together with the leadership shown by the Year 6s, allowed the Carnival to flow smoothly from start to finish. Although there were a few tears during the event, every boy left the pool smiling, proud and a little exhausted.
There was also an opportunity for our strongest swimmers to shine on the day. The fastest boys from each House in each year level did battle in the 50m Division 1 events. These races often decide the outcome of the Carnival. The calm in the House area as the swimmers stood on the blocks was matched by raucous cheers once they entered the water.
The House chants, war cries and colour were particularly impressive. Congratulations to School House, who were victorious, narrowly beating Crowther by 3 points! Well done also to Hancock House, who were awarded the House Spirit Award. Thank you to all staff for their assistance and to the many parents who supported the boys throughout the morning.
Ben Ryan
JS Sports Coordinator
---
Teaching & Learning
Effective Learners wear many hats in 1 Heath
There has been great discussion in the 1 Heath classroom about how to be an Effective Learner. An integral part of being an Effective Learner is to take responsibility for being ready to learn, as well as the ability and willingness to learn from each other. The boys have enjoyed working in small groups, which has provided a variety of learning experiences to assist their understanding.
In Mathematics, the boys have been learning about place value and identifying how numbers can be represented in many ways: models, digits and words.
Boys have had the opportunity to complete a range of hands-on activities and use technology to support their learning.
Many hats are worn in 1 Heath! They provide a visual cue that the hat-wearing boys are currently part of the teacher focus group and boys should seek assistance from a peer before approaching this learning space. To their credit, the boys have responded positively and respectfully. It has been wonderful to observe students explaining concepts to their peers, demonstrating that they can work collaboratively and assist each other with technology when logging on doesn't always go to plan!
During share time, the boys have enjoyed explaining their activity to the class – what worked well, what they learnt and what their next steps are in their learning journey. 
---
The extra mile
Parents, has your son (or you) had a great experience with a BGS teacher? I'd love to hear stories of how our teachers have gone the extra mile. What has a teacher done for your son (or you) that you really appreciated? Please email your messages to Nicci Dodanwela in the Marketing & Communications department: ndodanwela@brightongrammar.vic.edu.au I look forward to hearing from you!
---
BGS Breakfast Bios – You're invited!
Please join us for the first BGS Breakfast Bio for 2018 on Thursday 22 March at The International of Brighton. These breakfasts are a great way to meet other business-minded people in our community and to hear an inspiring story from a guest speaker.
Our speaker at this breakfast is Dr Lior Rauchberger, who is equally passionate about technology and innovation, and has found a way to merge the two for a living. Starting his working life as a medical doctor, Lior is now an entrepreneur of some calibre investing in companies that apply new technologies in new ways in health, business and education. These companies include his rapidly expanding consumer genetics business myDNA, and educational technology business Vivi, which is making an impact in classrooms around the world – including at BGS.
Highly regarded as Triple M's technology commentator, Lior speaks regularly about the impact of technology in our lives now and well into the future.
Lior will share with us his amazing entrepreneurial journey to date, what he loves about being an entrepreneur, how he chooses his business ventures, what's next and so much more!
Click here for further information and to book. As seats are limited, we suggest you book now.
Particular thanks to our major partner, Berman Homes, whose generous support of our BGS Breakfast Bios program enables 100% of your attendance fee to be directed to the BGS Building Fund.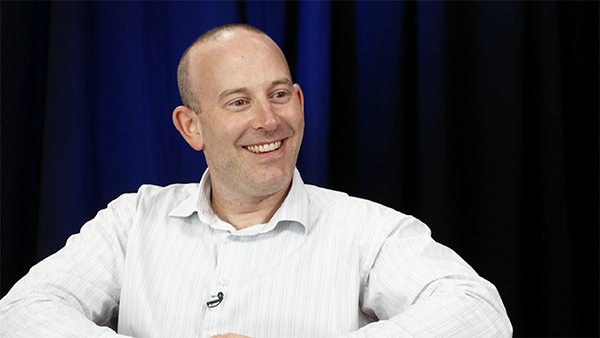 ---
JPG News
Junior School Welcome Picnic
All families from ELC to Year 6 are invited to attend the Junior School Welcome Picnic tomorrow, Friday 2 March, from 5pm to 8pm. Tables will be provided in the Red Square. BYO food and drink.
JPG Meeting
The next JPG Meeting will be held on Tuesday 6 March in the G. B. Robertson hall from 8.45am. All parents are most welcome to attend.