A Word from the Headmaster – Ross Featherston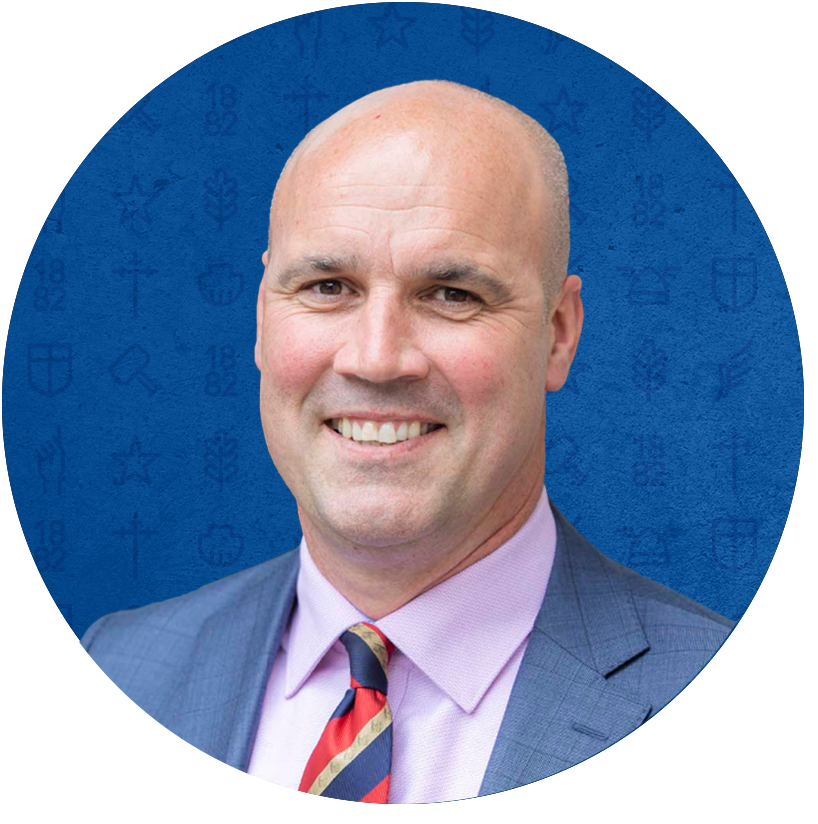 I have updated families this week on the proposed timeline for the safe, staged return of all students to face-to-face learning at Brighton Grammar in Term 4, following the Premier's announcement last weekend. To recap, the proposed timeline is:
Week beginning Monday 5 October 2020
ELC 3–4 students return to school for on-site teaching and learning.
VCE students return to school for essential assessments on-site and the GAT (Wednesday 7 October). 
Week beginning Monday 12 October 2020
ELC 3–4 students continue at school with on-site teaching and learning.
Prep–Year 2 and Years 10–12 students return to school for on-site learning.
Years 3–6 and Years 7–9 students continue to study by distance learning.

Week beginning Monday 26 October 2020
ELC 3–4, Prep–Year 2 and Years 10–12 students continue at school with on-site teaching and learning.
Years 3–6 and Years 7–9 students return to school for (staged) on-site learning pending the direction of the CHO and particular state-wide COVID related numbers being met.
As always, more details will be communicated to parents by Heads of School closer to the date for each staged return. Please be assured we are regularly monitoring government advice if any of the above dates change.
Despite the timeline not being one that we might had hoped for, we are concentrating on the positives. The Deputy Premier's comments regarding the continuation of previous plans relating to VCE examinations, special consideration, and ATARs are reassuring for our Year 12 students who remain our priority this year.
My thanks in advance to all families for your ongoing patience and support as we work through this process to ensure the safe return of the boys to school.
From the Deputy Headmaster, Head of Junior School – Peter Tellefson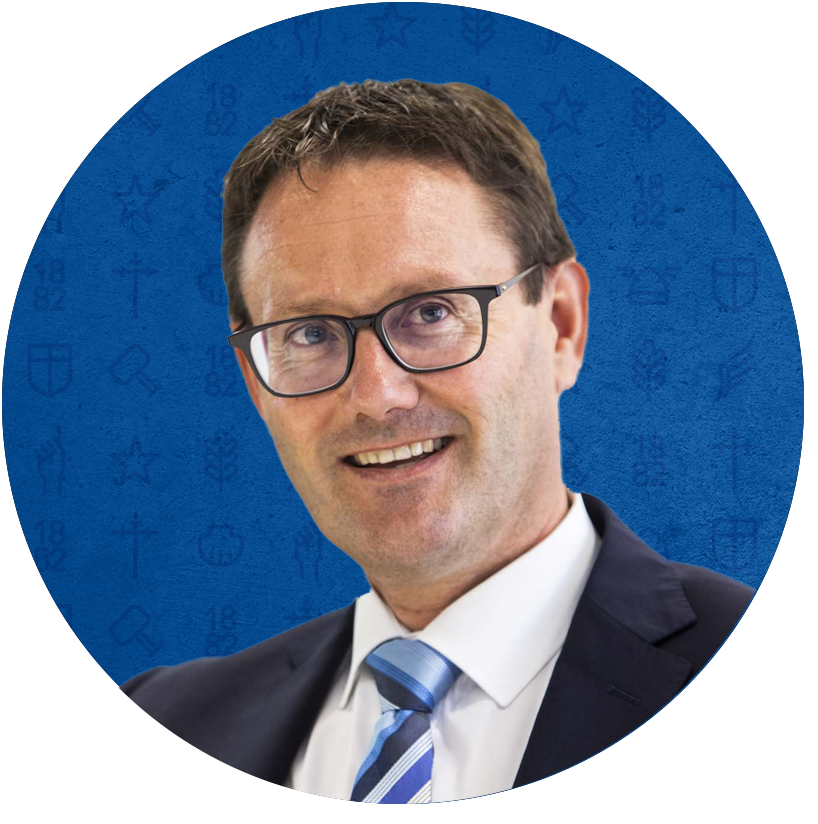 Our Junior School boys never cease to amaze me, the way they support and encourage each other, their ability to rise to the occasion, their understanding of standards and expectations, their sense of occasion, their willingness to have a go and do their best, and the sense of responsibility and the way they step up.
Today our boys were encouraged to reach out and support each other as we celebrated R U OK? Day and our Prep to Year 6 boys participated in a variety of activities in their Zoom sessions: engaging in phone chats and appropriate conversation, knowing when to ask and when not to ask, and reading signs that could mean a friend isn't ok.
In these challenging times, it is important we share moments of compassion and kindness to those around us who may need our care and support.  As we continue on our journeys that lie ahead of us and particularly in this time of distance learning, but also in future years, there will be times of joy alongside times of challenge.  This is part of being human. 
We also need to savour and celebrate the great times.  It is so easy to get caught up in the busyness of life that we don't stop to appreciate how precious these times are.  And in times of adversity and challenge, we need remember to reach out and seek support of others.  Recognising the need to seek support from those around us is not a sign of weakness, it is a sign of great strength.
Junior School happenings and reminders
Parent/Teacher Interviews will take place via Zoom on Monday 14 September and Tuesday 15 September from 1.30–5.00pm. 
Term 3 Reports will be available for parents to access via the Synportal from 4.00pm on Friday 25 September.
All parents are invited to join Family Zone which provides a complete cyber safety solution for families by allowing parents to set firm boundaries around what their children can access online.  More information can be found at Family Zone.
Tonight is the last of our Father/Son evenings for 6 Endeavour and 6 Resolution.  Thank you to all staff, boys, dads and special friends for your support.
From the Director of the Early Learning Centre – Amelia Barrow
We couldn't have been blessed with better weather to kick off the start of another wonderful week in the ELC, and the boys who are on-site certainly enjoyed our outdoor program in the sunshine. This week, the boys have been interested in the seasonal change impacting our gardens which are starting to bloom, and creepy crawly bugs popping up to say hello. Boys and bugs – they just seem to attract!
Our morning meeting messages have been continuing to entertain the boys and set a positive start to the day, not to mention teach us new songs, practice yoga and mindfulness, and even a science trick or two. Our Headmaster's father read us a wonderful book on Monday morning about our dads, as well as Brent Brickhill reading a few of his favourites this week and next. 
Our boys of permitted workers have been lucky enough to spend time in the new Junior School Ninja Warrior course with Peter Tellefson and Dean Bryan and can't wait to share it with their friends in Term 4. The double trampoline that leads onto the huge BGS air mat was a favourite, as well as the horizontal rock climbing wall and balance beam that hangs over a catch net on the mezzanine level.  
Tomorrow we look forward to our teddy bear picnic day, whether at school or at home, to finish the week with some fun!
This Week's Parenting Tip
Today is R U OK? Day. It's our national day of action when we remind Australians that every day is the day to ask, 'Are you OK?' if someone in your world is struggling with life's ups and downs.
It's also a timely reminder for parents about the importance of self-care. When you're a parent, self-care often slips to the bottom of the list. However, taking care of yourself isn't a luxury, it's essential, especially during this difficult time, when children are home and stress is running high.
Some useful wellbeing tips for parents can be found on the link below.
Teaching & Learning
The Year 1 boys have enjoyed learning all about dinosaurs this term and were very lucky to be able to enjoy an online dinosaur incursion this week. The engaging incursion helped the boys understand how scientists learn about dinosaurs through studying fossils even though dinosaurs became extinct millions of years ago.
Our excellent presenter, Ben, showed the boys lots of different dinosaur fossils such as teeth, bones and footprints. He explained how scientists use these fossils to learn about what dinosaurs ate (teeth), how big they were (bones) and how they lived (footprints). 
Ben also showed us how fossils are created over millions of years and it was then time for the boys to make their own fossil imprint using play dough, sand or blu tac. It was a great interactive incursion that helped the Year 1 boys consolidate what they have learned about dinosaurs throughout Term 3.
BGS Business Breakfast 

How to stay at full strength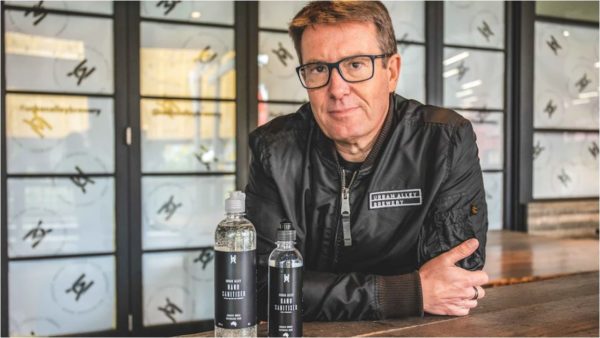 From the comfort of your own home please join us at our first 'Virtual' BGS Business Breakfast on Thursday 17 September to hear the incredible business journey of BGS parent Dean Grant, Urban Armour founder and CEO.
Date: Thursday 17 September, 7.30am 
Bookings: Free to attend, please register here
The BGS Business Breakfast program is a quick, fun way for members of the wider BGS community to connect with each other while being inspired by amazing stories of success of those connected with the School. The breakfasts are held quarterly and finish before 9.00am.

BGS Business Directory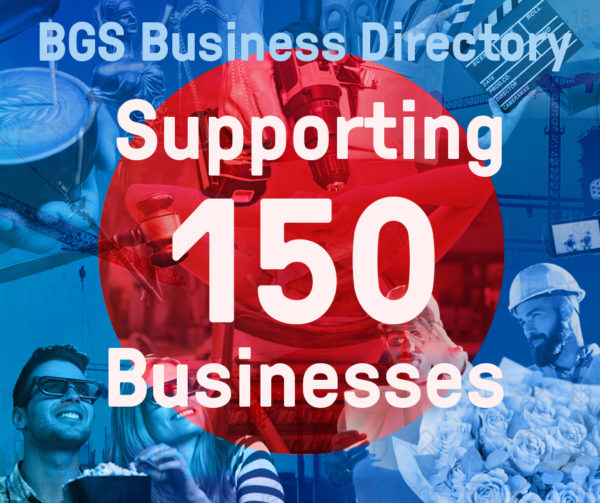 Don't forget to check out our BGS Business Directory, featuring over 150 businesses owned and operated by current and past parents, Old Boys and friends of BGS.