A Word from the Headmaster – Ross Featherston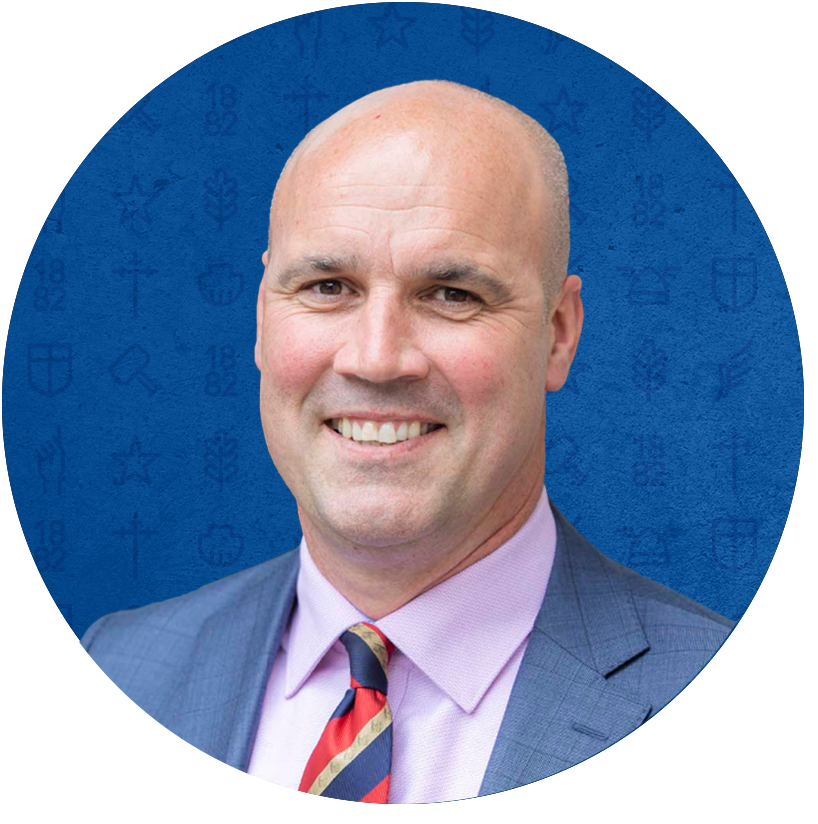 With all our students having now returned to on-site learning since last week, I am pleased to report the boys have settled back into the school routine quickly and it's nearly business as usual.
The extensive health and safety protocols that we have put in place are proving effective and my thanks to the boys and parents for respecting these arrangements, which will be in place until the end of the term at least. Let's keep it going please.
Recent events have highlighted the need for efficient and timely parent communication. For that reason, my On the Gate video message will be merged into my eNews report from next week.
We are always listening to and reviewing your feedback in terms of how well we keep you up-to-date on school news. A significant step forward is coming whereby we are streamlining all aspects of BGS communications in a 'one stop shop' with a single sign-in. Further information on this exciting development will be announced as this project gets underway throughout Semester 2, which will hopefully make your lives easier.
Finally, in an effort to maximise time in class for the boys next semester, all students will return to school for Term 3 on Tuesday 14 July, and not Wednesday 15 July as advertised previously.
Have a good week.
From the Deputy Headmaster, Head of Junior School – Peter Tellefson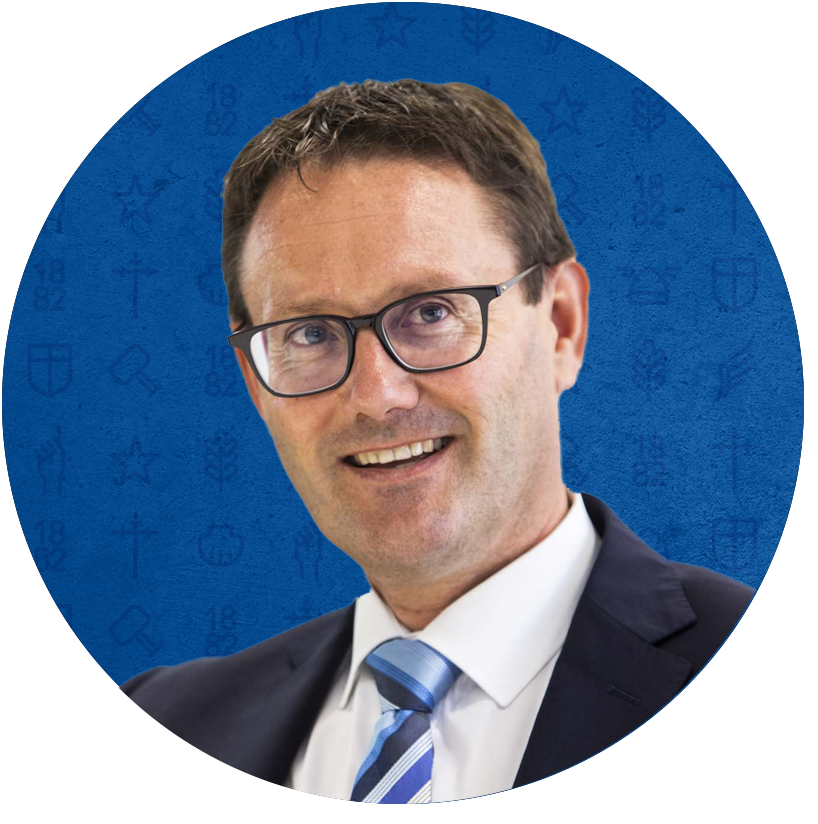 The boys and staff have settled easily into routines and we have all enjoyed being back on-site. The boys have adjusted quickly to the 'toe tap' instead of the handshake and the change in expectations to uniform of top button done up and shirt tucked in.
We plan to pre-record the Junior School Chapel Service and live-stream the weekly assembly to classrooms for the next two weeks. At this week's assembly, we will present Leadership badges to boys who have been appointed to Library and Art Monitor roles.  We will also present Term 1 Effort Cards to Prep to Year 4 boys and Weekly Awards to Year 5 and Year 6 boys.
Communication has been emailed home with details for our Parent/Teacher Interviews that have been brought forward from July. These interviews will be held via Zoom with Homeroom Teachers. A modified Term 2 report will be sent home, and will be available from Wednesday 1 July.
Student Achievements
Year 5 Bushfire Fundraiser
This summer saw Australia ravaged by the worst bushfires we have ever experienced. With lives lost and millions of acres burned, the impact on local fauna and communities has been terrible.
Upon hearing that Clifton Creek Primary School was completely lost, Lachlan Wiseman (Year 5) used his initiative to fundraise for the school. After recently completing a tie-dying workshop, Lachlan took over 20 orders from Year 5 BGS boys for t-shirts.
He worked throughout the break to create the shirts and raised $470 which will be used to purchase much needed classroom and community equipment for Clifton Creek Primary School. Well done Lachlan!
Congratulations to the following Year 6 boys who will be appointed to leadership positions:
Library Monitors – Xavier Chepurov, John Hall, Matvey Kononchuk, Jack Pollock, Evan Raglin, Harvey Schutz
Art Monitors – Stefan Bandura, Bolin Chen, Danny Du, Nic Hewison, Nathan Liu, Mara Lovett-Murray, Max Zhou
Congratulations to the boys from Prep – Year 4 who will be presented with their Term 1 Effort Cards.
Junior School happenings and reminders
Our Term 2 Parent/Teacher Interviews are scheduled for next Tuesday 16, Wednesday 17 and Thursday 18 June. Information on the bookings process has been emailed and bookings are now open. Interviews will be held via Zoom and will allow Homeroom teachers to provide feedback on progress made for Term 2.
Our next 'Ute Full of Food' will be on Friday, 19 June. Items particularly requested are: breakfast cereals, sugar, jams and spreads, pasta and pasta sauce, rice, noodles, biscuits, tins of vegetables, fruit and fish are particularly welcome, meals-in-a-can, toilet paper, bathroom supplies.
Term 3 commences Tuesday, 14 July at 8.30am; boys continue to wear their winter uniform throughout Term 3.
From the Director of the Early Learning Centre – Amelia Barrow
Winter wonders in the Early Learning Centre
The boys have been busy winter workers throughout the four classrooms this week. They certainly don't feel the cold like us, and getting outdoors is always a highlight within their daily program.
It's interesting how boys' energetic bodies start to self-regulate the moment they step outside into the open spaces (almost like a weight is lifted off their shoulders). It reminds us also how boys need to have moments throughout their day to release their energy to support their mental focus. We certainly have been blessed this term with very few days being trapped inside due to the weather.
On Tuesday, the boys excitedly welcomed back Lucrezia Mecca and Sandra Ellich and couldn't wait to spend time with them and fill them in on all the new routines. They also proudly showed how grown up they are now being independent big boys.
This week we have sent home the Holiday Program Calendar for our 48 week long day care boys and thanks to parents for returning the forms as an indication of when their son will be attending.
This is always a highlight for the boys and I know a well needed program to support parents returning to on-site work. More information about procedures will be sent next week.
This Week's Parenting Tip
What makes technology so psychologically appealing for kids and how can we help them to unplug so that screen-time doesn't end in scream time?



Teaching & Learning
Footy Day
It is wonderful to have the boys back at school. Both the teachers and boys have missed the social interactions with each other and the school classrooms, corridors and playgrounds are again buzzing with chatter and good learning.
To celebrate, and with the upcoming football season about to start, the Junior School held a Footy Day. The boys were invited to wear their favourite football jersey and other matching accessories. 
Whilst they were unable to participate in activities as a whole, classroom teachers planned tasks based on the footy theme for the boys to have fun together. Everyone enjoyed the opportunity to collaborate, play games and engage with each other once again.
Joanne Davies
Director of Teaching & Learning – Junior School