A Word from the Headmaster – Ross Featherston
Hitting the ground running
Welcome back to the final term of 2018; I hope all in the BGS community enjoyed the break. As I mentioned to the BGS staff on Monday, it is incredible that we are starting the final term of this year. Time does fly when you're having fun!
As is always the case, the school term has started at a rapid pace, with the Year 9s out on their B2M River Journey expeditions, the Preps learning about the twelve months in the calendar, the Junior School House Athletics Carnival taking place tomorrow, APS summer sport about to commence and the Year 12s busily preparing for their VCE examinations.
Farewelling the Class of 2018 is a key focus for the School over these next two weeks. It can be a challenging time for the Year 12s, balancing the emotion of finishing school with the need to focus on examination preparation. The senior boys have led the community particularly well this year and, very recently, delivered another powerful piece of cultural leadership for the Secondary School with the BGS Creed (you can read the Creed in a previous edition of the eNews).
Another focal point over these first two weeks is all things creativity. I commend the staff and students on last night's Creative Arts Show. Yet again, the quality of work and the passion and dedication that goes into the boys' work is first-class.
And a heads-up for Year 8 iDesign next week – please come along and witness the creativity and flair our Year 8 boys (and their mentors) put into these projects. Recently, I enjoyed taking some time out in the 'mindfulness booth' made by one of the boys. The Creative Arts and iDesign are both indicators of our commitment to ensuring that BGS boys are future-ready.
Have a great week.
From the Deputy Headmaster, Head of Junior School – Peter Tellefson
Welcome back to our final term of the 2018 school year – it's hard to believe that the year is flying by at such a rapid pace. I hope this eNews finds you well-rested from the weekly routine. I am sure the next nine weeks will be most productive and will see great consolidation in your son's learning. We extend a special welcome to the following new boys and their families, who commenced with us this term: Kevin Huang (ELC3 Bilby), Daniel Huang (ELC3 Wombat), Kevin Li (3 Burke), Frank Zhou (4 Cook) and Addison Amor (5 Zachariah).
I was fortunate to travel to China in the last week of Term 3 with our first group of primary-aged international travellers – thirteen boys from Years 5 and 6.  These pioneers visited four cities: Shanghai, Hangzhou, Xian and Beijing. They visited various museums and exhibition, the Terracotta Warriors, Tiananmen Square, the Great Wall and the Forbidden City. They loved the local cuisine, and the bullet train trip, during which they travelled at a maximum speed of 380km/hr from Shanghai to Hangzhou, was a big thrill.
The boys had a wonderful experience and have shared many stories about their adventures. The highlight of the trip was visiting our friendship school in Hangzhou. The boys attended various classes, including PE, Art, Chinese and English. In particular, they enjoyed the opportunity to participate in a traditional Chinese woodcarving and calligraphy workshop. The trip was a huge success, our touring party did us proud and I look forward to seeking potential interest from current Year 5 families who may be interested in their son travelling to China in September 2019.
There are many advantages to belonging to an ELC–Year 12 School. One advantage, which I believe we do well at BGS, is transition, particularly at the formal transition points of ELC4 to Prep and Year 6 to Year 7. Our Year 6 boys have had a number of visits to the Secondary School during Terms 2 and 3, participating in a variety of different classes with Years 6 and 7 staff.  Next Tuesday, the Year 6 boys will spend the day at the Rosstrevor end of the Secondary School and there is a Year 7 2019 Parent Information Evening on Tuesday 16 October, commencing at 6.30pm. While our Year 6 boys spend the day 'across the road', we look forward to welcoming the 2019 Years 4 to 6 boys, who will spend the day with us at Wilson House.
Tomorrow, the Prep to Year 6 House Athletics Carnival will take place on the Crowther Oval. Competition will commence at 10am, with a break for lunch between approx. 12.15 and 1.00pm, allowing parents to sit down with their sons. You can view the program here. Boys are to wear their Sports uniform and House polo shirt to School for the day. With warm weather forecast, please ensure that your sons have their BGS broad-brimmed hats and sunscreen.  There will be no Tuckshop orders; boys will need to bring lunch from home. The Carnival will conclude at approximately 3pm. Boys will not be dismissed from the Carnival and are expected to return to Wilson House. 
Junior School Happenings and Reminders
Thank you to the JPG and to Eva Aschman, Kerstin Barber, Sarah Fearn, Nicole Sexton, Rhonette Lipovetsky, Fletcher Husband, Katie Everett, Lisa Schnepf, Katrina Bartlett, Harriet Heath, Nick Bulfin, Neil Cowan and Megan Ryan for their organisation of our End-of-Term 4 Hamburger lunch.
All boys are now wearing the summer uniform. Broad-brimmed hats will be compulsory during Recess and Lunch from Week 2 (Monday 15 October). Please ask your son to locate his hat in time for the re-introduction of the 'No hat, no play' policy. Year 5/6 boys may wear their BGS cap on Wednesdays.
Year 5/6 APS Sports training commences next Monday 15 October from 3.20pm. Competition commences on Wednesday 17 October.
Hip Hop Dance and Acrobatic classes are now available for boys from Years 1 to 6. Classes will be held in the GBR Hall, commencing next Tuesday 16 October, and will run for 7 weeks. You can book classes here.
Best wishes to the Year 6 boys and staff participating in Relay for Life next Saturday 21 October to support the Cancer Council. All boys from ELC to Year 6 can wear casual clothes next Thursday 18 October, with a touch of white/purple/yellow, to help with fundraising. A gold coin donation would be appreciated.
Details for the following Term 4 activities/events are available on SchoolStream:
Prep–Year 6 House Athletics Carnival – Friday 12 October
Year 4 Young Warriors Camp – Friday 9 November
Student Achievements
Year 6 Interschool Debating
Congratulations to the outstanding Year 6 debaters, who competed against Xavier College (Kostka Hall campus). The boys demonstrated self-confidence, teamwork and critical listening skills, as well as organisation and preparation for the roles assigned to them. Alex Zheng, Will Stretch and Hugh Hasker argued the affirmative case for the topic 'That all schools should be co-educational'.  Nicky Robertson, Max Brownbill and Harry Pollock argued the negative for the topic 'That Science has a greater impact on society than the Arts'. We look forward to future inter-school debating competitions this term.
ICAS English
The ICAS English competition assesses reading and language skills in a range of contexts. This includes comprehension in a variety of texts and subject matter. The aim of the competition is to engage and educate students even as they are being assessed. Congratulations to the following students, who achieved outstanding results:
High Distinction – Oska Jacob, Xavier Bates, Will Hutchison, Charlie Sabin, Lucas Barwood
Distinction – Lucas Judah, Sidney Bartlett, Ethan Davis, William Tan, Ned Overend-Stevens, Huw Thomas, Harry Pollock, Lachlan Auden, Hugh Hasker
From the Director of the Early Learning Centre

– 

Amelia Barrow
A great start to Term 4 in the ELC
The boys returned on Tuesday morning with excitement and enthusiasm after their holidays – and boy did we hear about their adventures! It always surprises me how quickly the boys get back into their daily routines and thrive on the predictability of their schedule. We welcomed our new twins into the ELC3 program, Daniel (3 Wombat) and Kevin (3 Bilby), and were excited to see Louis return to the Bandicoot class.
This term always highlights the development and growth of the boys over the course of the year, and although it is such a rewarding reflection, it also reminds us that the boys are about to transition to their next stage. We will begin our 2019 ELC Transition Program next week, with the current ELC3 boys experiencing the ELC4 classrooms for three sessions on Tuesday mornings (9.30–11am). We will welcome the 2019 ELC3 boys on Friday mornings. Invitations have been sent out this week.  It was so lovely this week to welcome our Prep teachers into the ELC4 classrooms. The boys felt very special and grown-up as they showed Miss Madden and Mr Strain what respectful learners they are.
Our Melbourne University students have begun their two-week practicum placement, during which they will be stepping up to lead experiences for the Bilby, Wallaby and Bandicoot boys. We look forward to welcoming another university student in the Wombat room at the end of the term. We feel very blessed to have such enthusiastic and passionate students joining the Centre this term.
The ELC Sports Day is on Tuesday 30 October (9.30–10.30am), and we have started practices. The boys have been placed into mixed teams, giving the ELC4 boys the responsibility of mentoring and guiding the ELC3 boys in their team. An invitation will go out next week for this event and we look forward to welcoming ELC families to support our little athletes.
A Term 4 calendar will be sent out on Monday, informing parents of the events coming up this term. As it is such a busy term, please remember to check SchoolStream and The Hub for any information.
BGS Bods 
Kathy Pitt is Assistant Director of the Early Learning Centre, among many other things!
What gets you out of bed in the morning?
Sleep is pretty inviting but the prospect of a different day every time I enter the ELC makes life exciting and challenging.  A few staff in the ELC walk and talk along the beach from 6.45 to 7.30am and, before we realise it, our briefing is complete and coffee is in hand. The day ahead is energetic and full of twists and turns, according to what the boys show interest in. I just love to follow the boys' ideas and scaffold their learning in a genuine way.
Where did you go to school?
I went to school in rural Victoria. I started in a one-room school (12 students) in the Mallee and then went to a Catholic primary and a Technical High School.  Woodwork, metalwork and agricultural studies were on offer along with needlework and home economics. Today in the Wallaby room we have similar themes, with a sewing machine, drill and glue gun on standby, along with all types of animals and environmental topics constantly being pursued.
Given a day to yourself, what would you do?
This is happening more and more, as my 'baby' girl has become an adult and drives off to work and studies. I love to garden, swim all year outdoors and exercise of all types. I catch up on scripts for weddings and work on promoting my business (I'm an authorised marriage celebrant). And I am now brave enough to see a movie on my own. Being alone used to feel scary; now, it is time to just be myself and pursue my own selfish needs for a moment.
What is on your wish list for your time at BGS?
My wish list for BGS is to continue the Beach Program that began last year and has certainly gained momentum this year. The reflections from this program have been amazing. The freedom and chance to completely organise their own play has made for a very settled and engaged group of boys. I'll be interested to follow this group through their schooling and watch their motivation to learn.
What's the most recent app you downloaded and have you used it?
My last app purchase is a bit embarrassing. For our recent twilight session in the ELC,  I purchased an app for the boys to watch the sky and planets. It was after 9.00pm when I made the purchase – without my glasses on. I thought it was $2.49 and got a fright the next day when I saw that my credit card had been debited for $249!
When I rang Apple and explained that this was for 4-year old boys, not serious astronomers, they refunded my money.
Physical Activity and Exercise in Children
Don't forget to access SchoolTV for realistic, practical resources for parents. This month's topic is Physical Activity & Exercise and you'll find information on the recommended amount of physical activity for children; common physical problems found in school-aged children; and the link between exercise and good mental health.
Hall of Fame Inductees Revealed
The following inductees were revealed this week (with more to follow):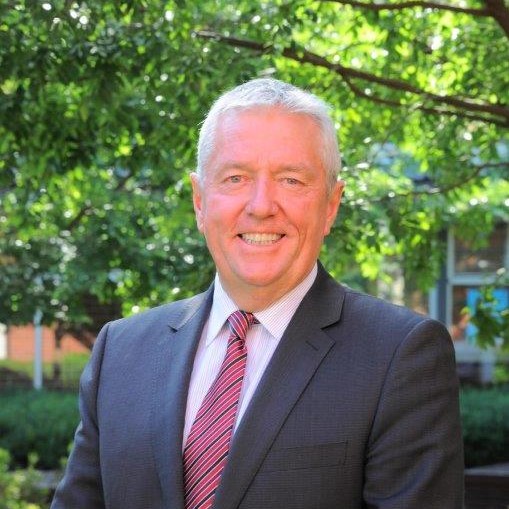 David Stanmore Shepherd (OB 1973)
Captain of the School 1974, VFL player, Captain Coach of Brighton Cricket Club, award-winning school principal.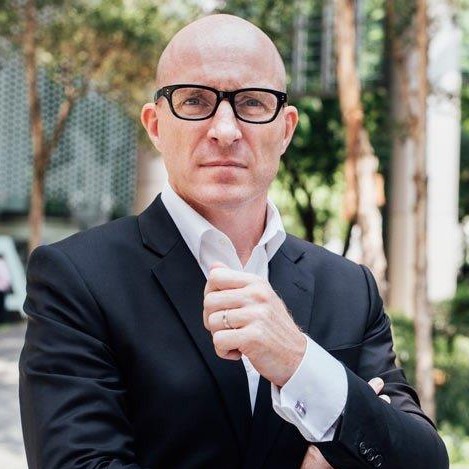 David Russell (OB 1987)
Lawyer, renewable energy exponent, founding partner of Equis Energy.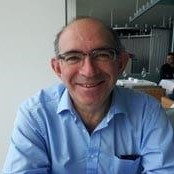 Professor Stephen Hall (OB 1970)
Dux of the School in 1970, renowned rheumatologist, Professor of Medicine, founder of Emeritus Research, proud family man.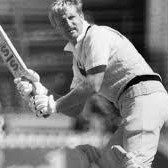 Julien Wiener (OB 1972)
Holds the record with fellow Old Boy Jeff Moss (1964) for the highest third-wicket partnership by Australians in first-class cricket (an unfinished 390). A Legend in the Prahran Cricket Hall of Fame.
Book your tickets for the Hall of Fame Gala Dinner on Wednesday 14 November. Held only once every 3 years, this is a night not to be missed! 
BGS Community Film Night
Hancock House warmly invites the extended BGS community to attend a special film night in memory of Rose Mennie, loving mother of Stephen (OB2014) and Nicholas (OB2017), who lost her battle with cancer at the end of last year.
All funds raised will be donated in Rose's memory to the Love Your Sister foundation (https://www.facebook.com/loveyoursister or www.loveyoursister.org).
The film, A Star is Born, stars Bradley Cooper and Lady Gaga. It is receiving critical acclaim prior to its release in Australia and our film night is being held the day after its national release. View a trailer for the film.
This event is open to current parents, students, Old Boys and staff as well as past parents, families and friends.
We look forward to your support and would love to see you there.
Date: Friday 19 October
Time: 6.30pm
Where: Palace Cinemas, Church Street Brighton
Tickets: $20 adult, $17 student (book here)
Annandale Gym Open Morning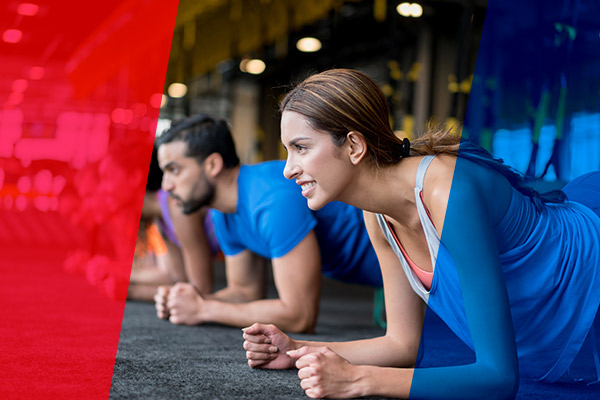 This is your chance to come and check out our state-of-the-art gym venue and equipment. You'll meet our experienced trainers and find out how our classes can be tailored to suit your needs.
Don't miss out on prizes and special offers available only on the day! Light refreshments provided.
Saturday 27 October, 9am–12 noon
Find out more about the Annandale Gym.
Visit the event page for more details. 
2018 Student Residential Address Collection Notice
The Australian Government Depart of Education and Training has asked the School to provide a statement of address for each student at the School. If you would like any further information, read the 2018 collection notice.