A Word from the Headmaster – Ross Featherston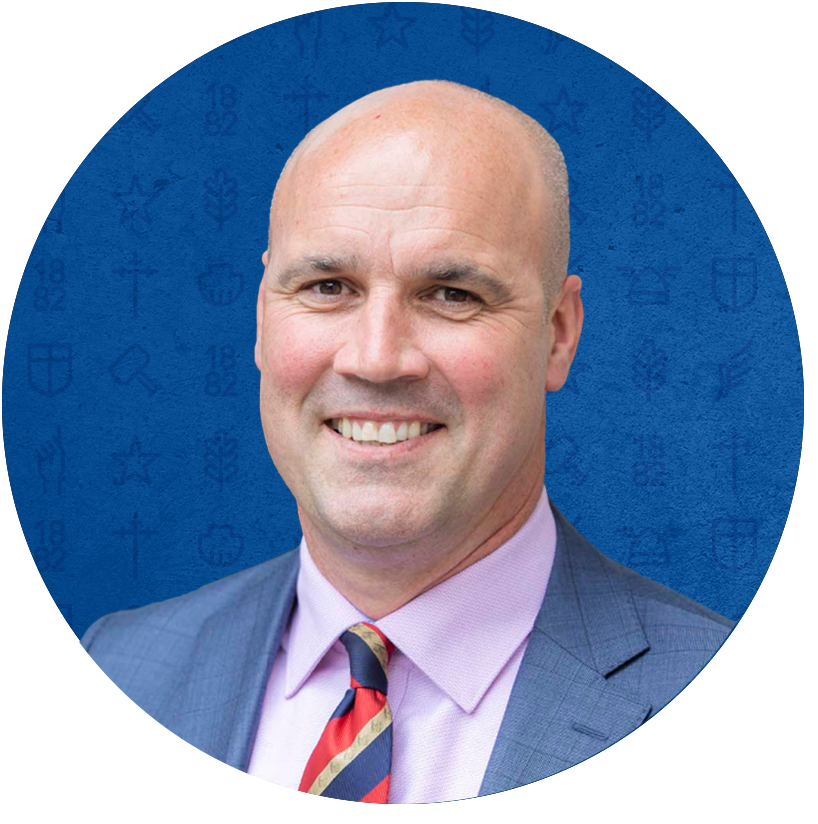 School is once more returning to the vibrant place that it usually is, with more and more activities taking place.
We began the week with a welcome to country, flag raising and smoking ceremony in the Quad to launch NAIDOC Week, an opportunity to celebrate the history, culture and achievements of Aboriginal and Torres Strait Islander peoples and to highlight the School's connection to the Indigenous community.
Our musicians showcased their wonderful skills and talents in the final virtual Music Concert for the year after school on Tuesday, and we held a moving Remembrance Day virtual service yesterday (11 November) to remember and honour all Australians who have served.
Facing their final hurdle for 2020, in a year full of hurdles, our Year 12 students started final examinations this week and we wish them all the best as these continue throughout November.
Finally, sport has returned to BGS and there is a buzz on the courts and ovals around the school as training begins. Our newly refurbished indoor aquatic centre BGS Swim also opened to our boys as Junior School students begin their swimming program this month.
Have a good week.
From the Deputy Headmaster, Head of Junior School – Peter Tellefson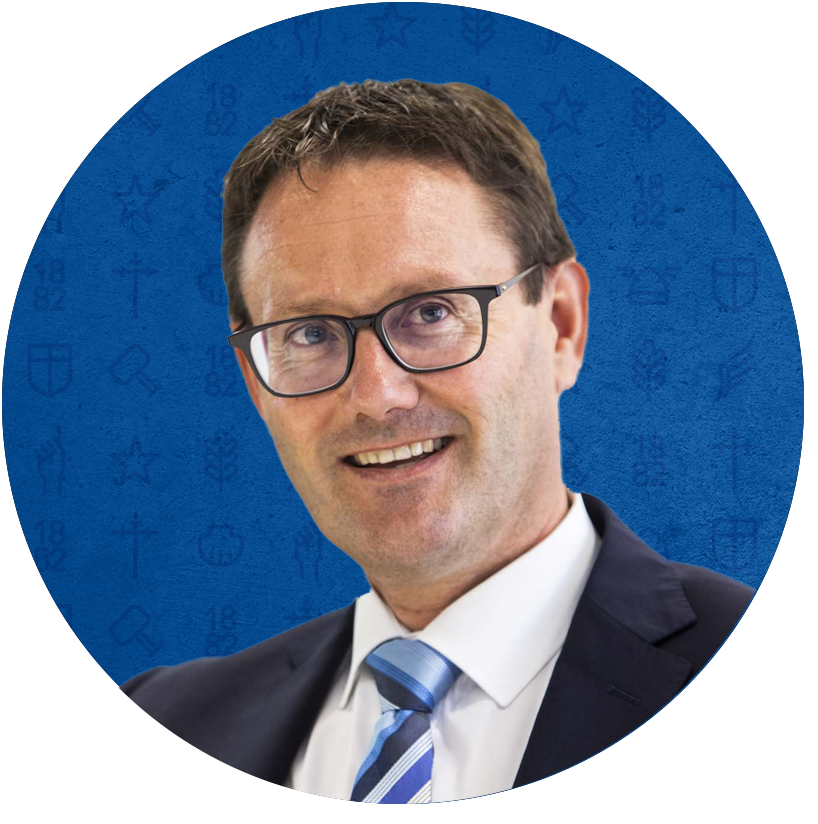 The GBR Hall came alive with colour, sound and movement as our Year 6 boys performed a modified version of Madagascar Jnr. 
To see the engagement, fun and quality of performance was most rewarding and reminded me why we go the extra yards for the boys in our care. Congratulations to all boys and staff involved, a special word of thanks to Jared Furtado for his excellent leadership.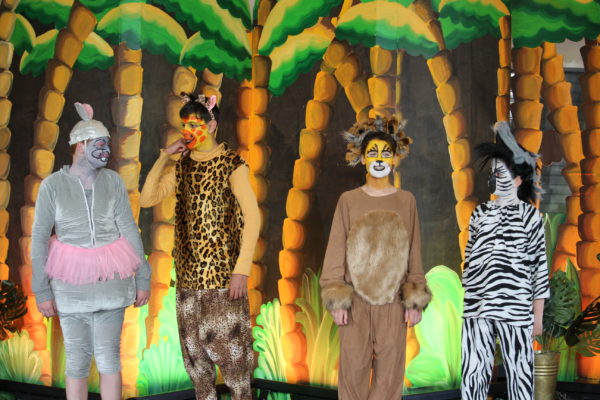 The reaction and look on our Year 5 and Year 6 boys faces on Monday as they walked onto the pool deck said it all. The boys were amazed by the size of the facility, some asking the question, 'Is the pool new too?' The facility is certainly far more practical, allows us access for 12 months of the year and it looks superb. 
There is no doubt all ELC4 to Year 6 boys have enjoyed their time in the pool this week and we have made a successful start to our swim program. 
I certainly would encourage Junior School families to enrol their sons/siblings into the various programs offered through BGS Swim.
Junior School happenings and reminders
Kenneth Yeung (Junior School Captain) and Jack Carson (Junior School Vice Captain) led us in a Remembrance Day ceremony as we observed a minute's silence to pause and remember our fallen diggers on Wednesday. Lest we forget.
Our ELC4 and Year 6 Swimming Program continues next week. Please ensure all boys have swimming goggles, along with their BGS bathers and towel.
The role the Junior Parents' Group plays within the Junior School community is vital in developing our strong sense of connection. This year has been a challenge for the committee to be engaged to the same extent but we certainly appreciate the continued support they offer. Parents who are interested in supporting the JPG in 2021 are encouraged to make contact via the Junior School
Our final Ute Full of Food for this year will be held tomorrow, Friday 13 November (pick up by 9.00am).  All food items will be transported by the Ute to St Mark's, where it is distributed to needy families. It is our Christmas collection, so any little Christmas items would add to our collection.  Our generosity is certainly appreciated.
Our Term 4 Prep to Year 6 Parent/Teacher Discussions will be held on Monday 30 November (3.30 – 8.30pm) and Tuesday 1 December via Zoom. Information regarding the booking process will be emailed to parents.
From next Monday 16 November boys will no longer be required to have their temperature taken when arriving at school.
Student Achievements
Year 6 ASX Game
A group of Year 6 boys volunteered to take part in the Share Market Competition. They were given a hypothetical $50,000 to trade for a four week period, buying or selling shares 'online' in any of the nominated ASX listed companies.
The boys experienced a number of highs and lows during a turbulent time. The best 'trader' was Will Nicholls who finished with a portfolio value of $52,828.42. Other successful traders were Eli Botha, John Hall, Ben Cornish, Will Church and Flynn Quill.
Some of the boys started well but unfortunately experienced some losses. They took part in conversations about top trending shares and researched particular companies. Well done to the boys for their application of Maths skills and increased awareness of the sharemarket and the economy.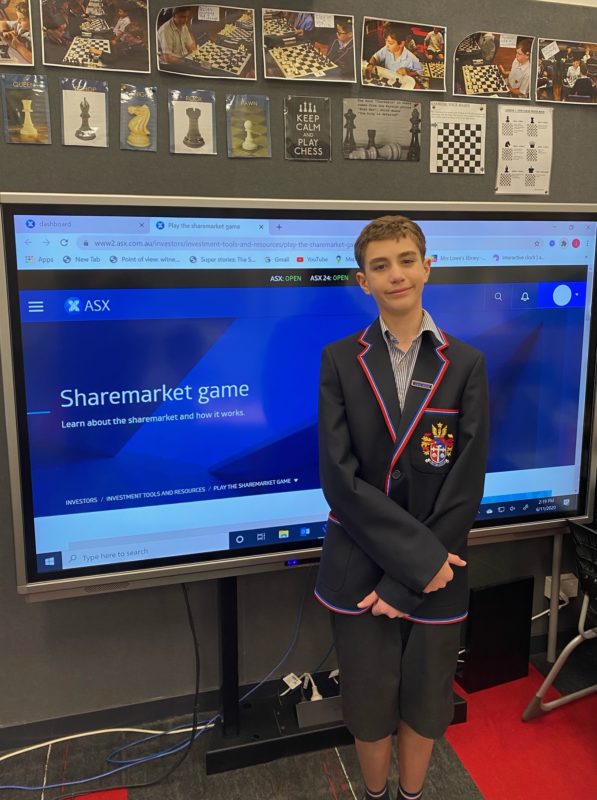 Year 6 Debating
Congratulations to the outstanding Year 6 debaters who competed in a recent online debating competition. Best speakers were John Hall, Tom Williams and Matheus Judah.
The boys demonstrated self-confidence and critical listening skills, as well as being organised for the roles assigned to them. The topic was, That parents should provide pocket money for the children.
We won the debates against St Michaels Grammar, Mentone Grammar and St Catherine's and had a tough battle against Geelong Grammar.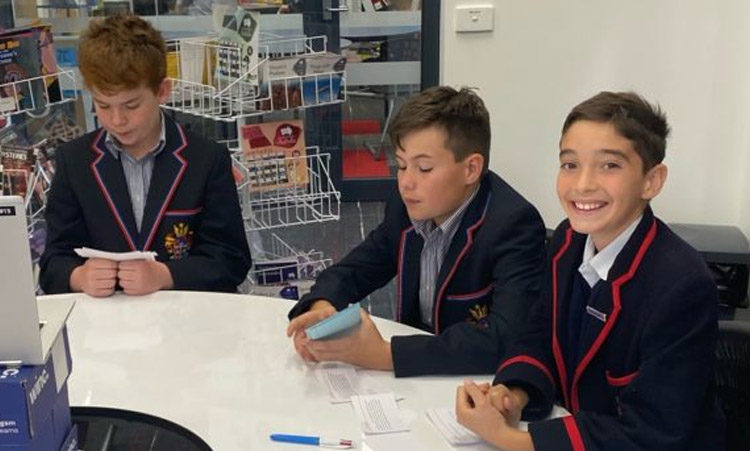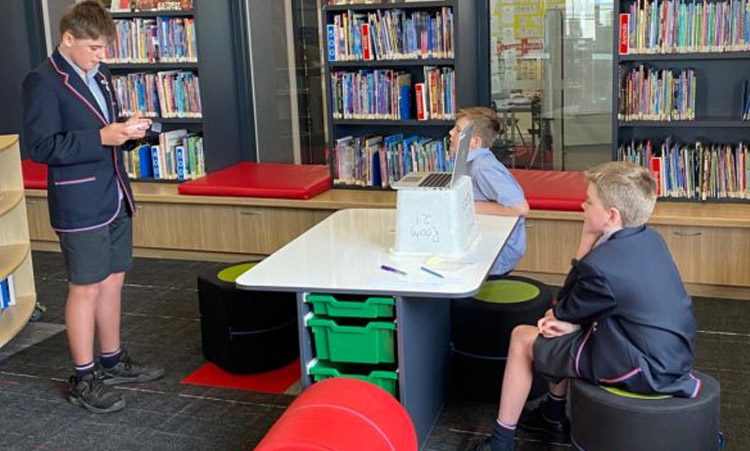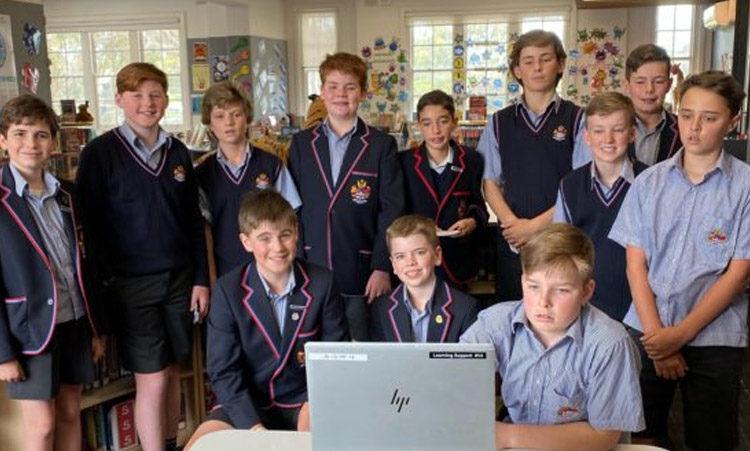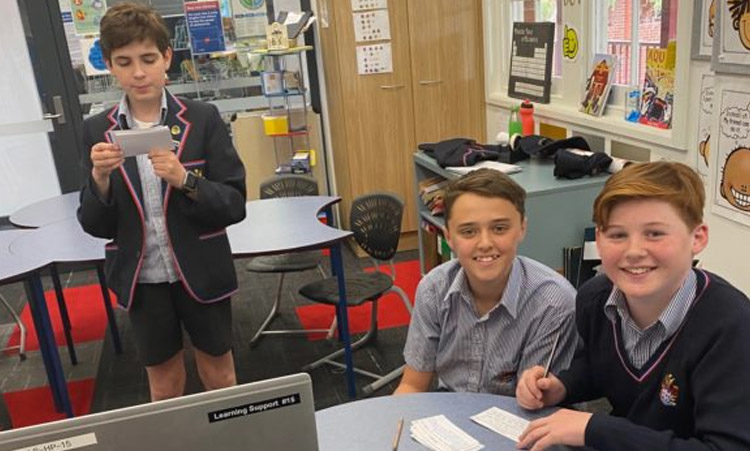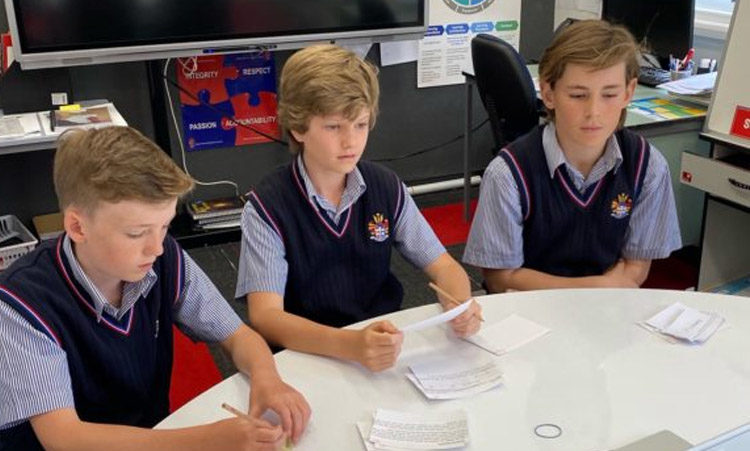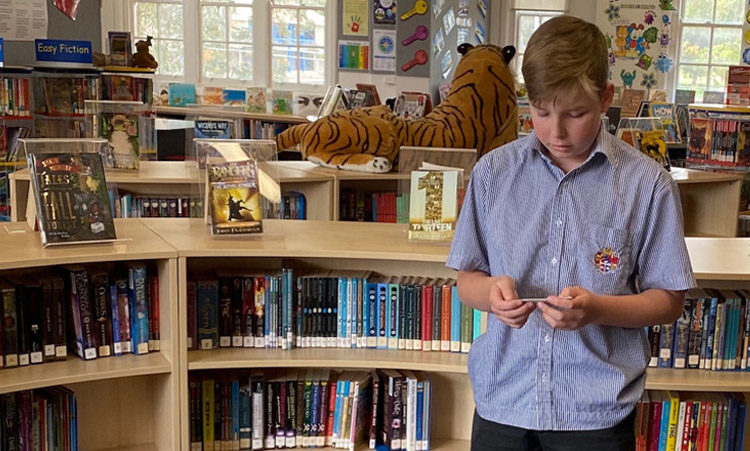 The teams were: Affirmative – John Hall, Ned Overend-Stevens, Angus Beaton, Jasper Williams, Miller Dobie and James Crewdson
Negative – Lachlan Ballantine, Jack Curwood, Matheus Judah, Tom Williams, Caelan Mackay and Xavier Chepurov
Jane Lowe
Enrichment/Extension Teacher
Virtual Concert
On Tuesday afternoon, the Music Department held the final Virtual Concert for 2020. Since the start of Term 3, over 60 BGS musicians have leapt at the opportunity to showcase their skills and talents in a combination of pre-recorded and live performances online.
The concerts have featured students as young as Year 1 through to a number of our Music leaders and VCE students, covering almost every instrument available for tuition through the School.
Congratulations to each of these students for sharing their passion for music through their performances this year, and to the BGS Music parents for their ongoing support.
Thank you to Kurt Abell (Head of Instrumental Music) and Hayden Brown (School Accompanist) for facilitating the concerts. Also, special thanks to all of the Instrumental Music staff for their dedication in preparing the boys for these events.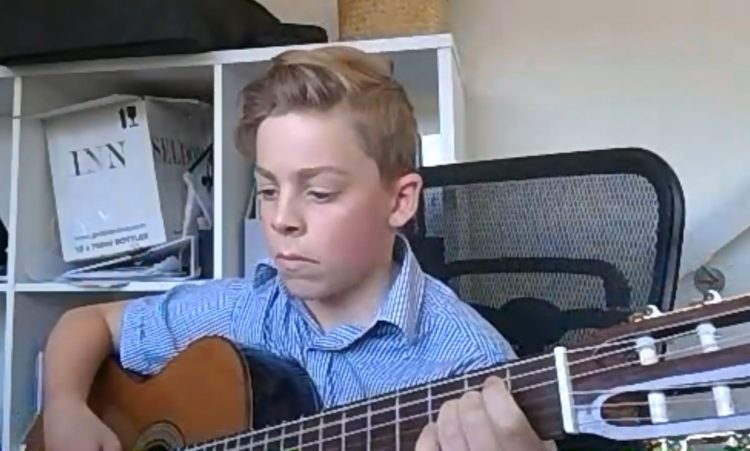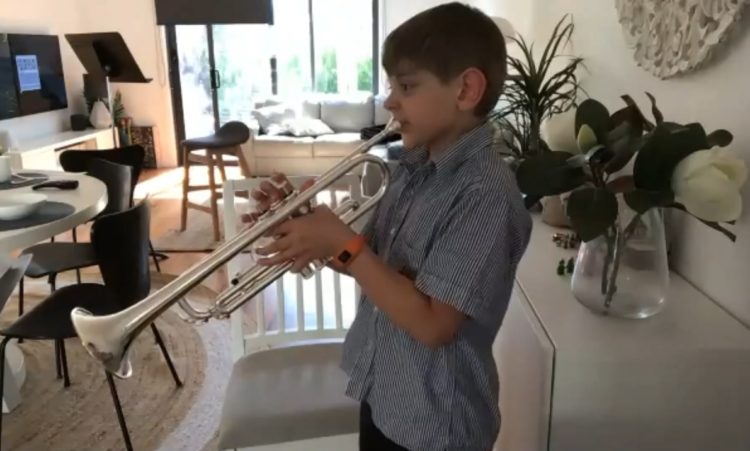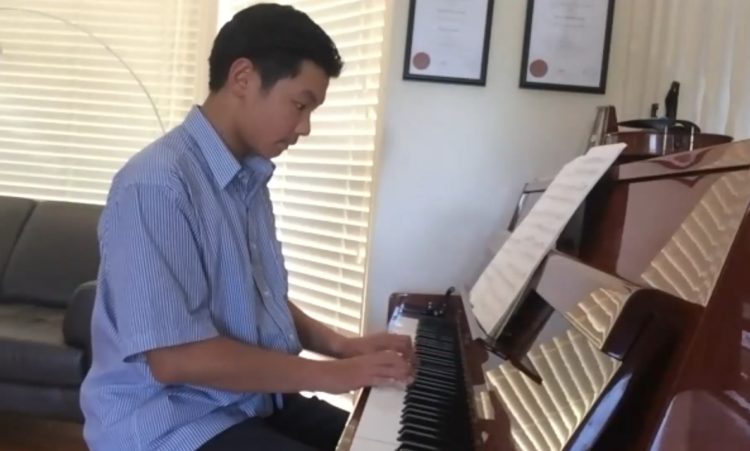 Congratulations to Oliver Heath, Alex Hill, Sam Longley, Euan McQualter, Aiden O'Connell, Charles Wettenhall and Kenneth Yeung who performed in this week's concert.
Jared Furtado
Director of Music/Head of Choral



From the Director of the Early Learning Centre –

 Amelia Barrow
Aren't we big boys in the ELC
With the hot weather greeting us at the start of the week, the ELC4 boys excitedly waited for their swimming day on Wednesday to arrive.
When they arrived at our renovated aquatic centre, BGS Swim they commented on how 'cool' it was and felt 'just like the big boys' ready for their lesson. It is so lovely to see how happy they looked with pure smiles beaming as they chatted all the way through their swimming class. We look forward to next Wednesday for our second lesson!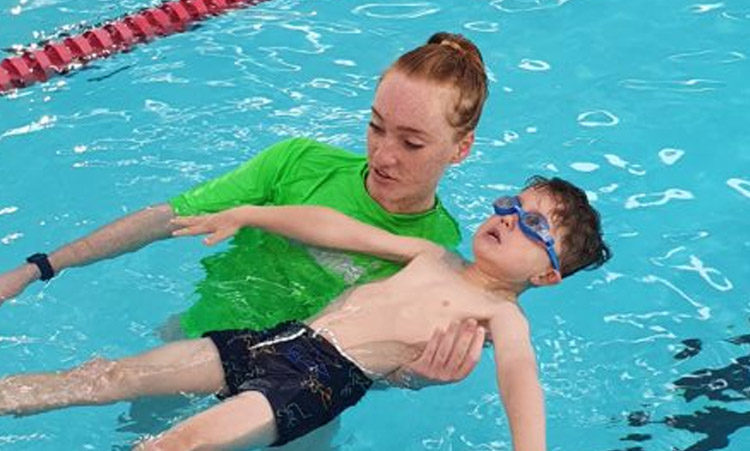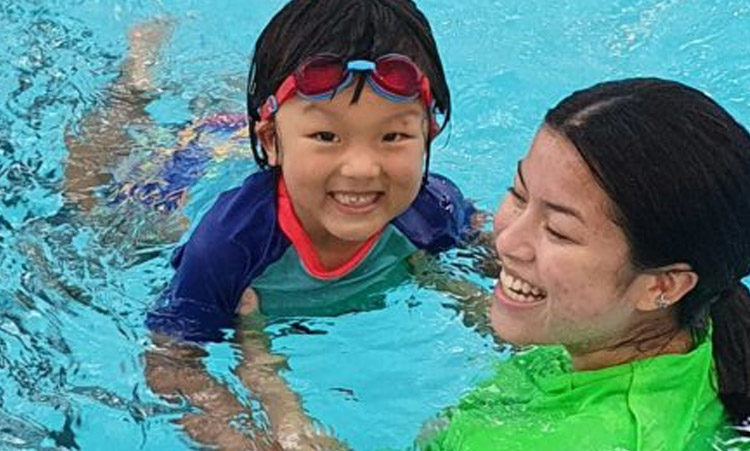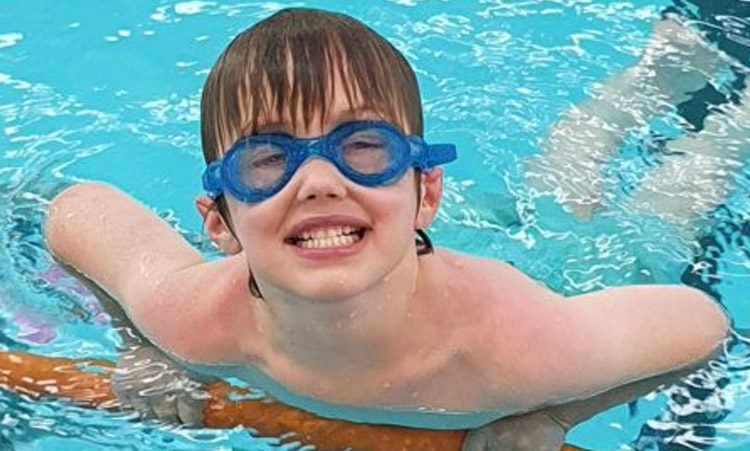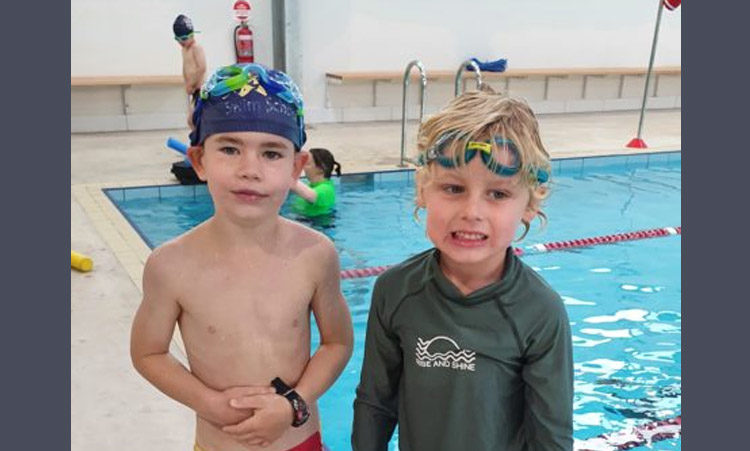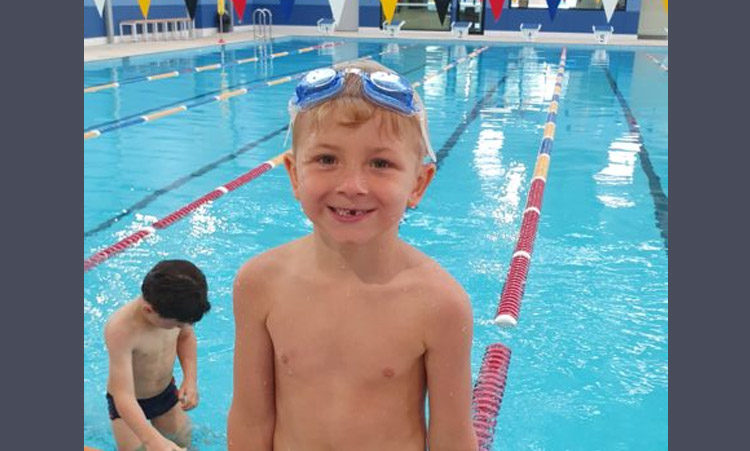 This week we also welcomed some of our 2021 ELC3 boys for a play outdoors. It was sweet to see our current ELC3 boys peering and waving through the windows. They will be great big buddies to our new friends next year.
Our lizard Billy had us all on a mission on Monday as he escaped his tank to explore the Centre, finally being spotted in the bathroom. Fingers crossed he does not have any more adventures at night.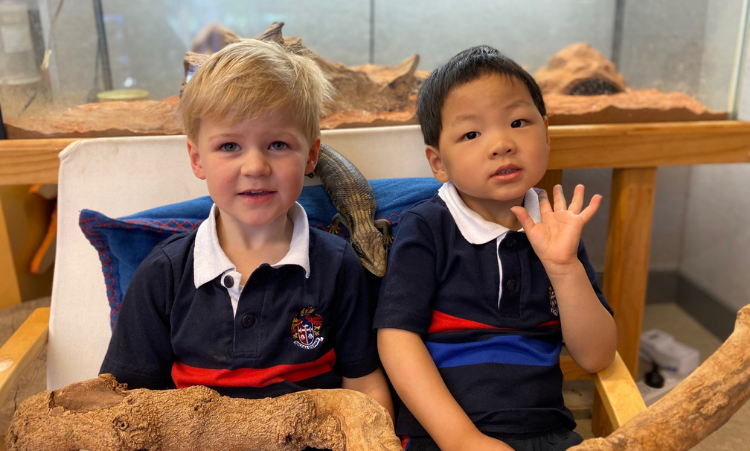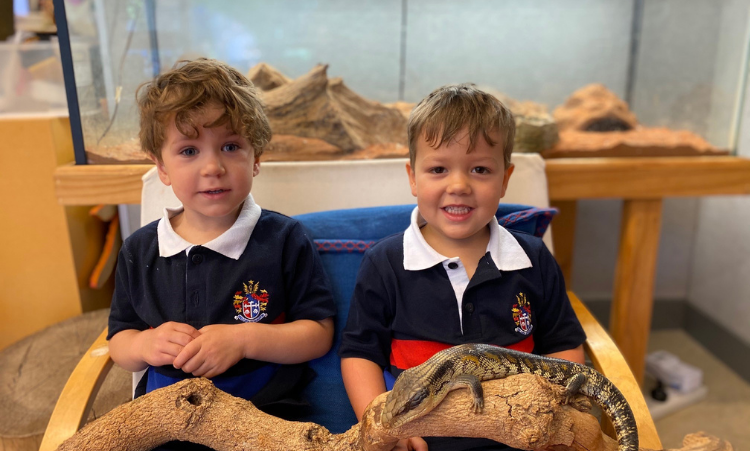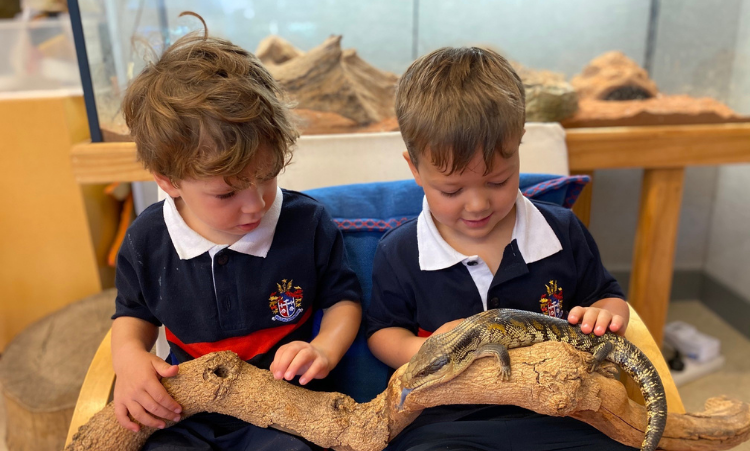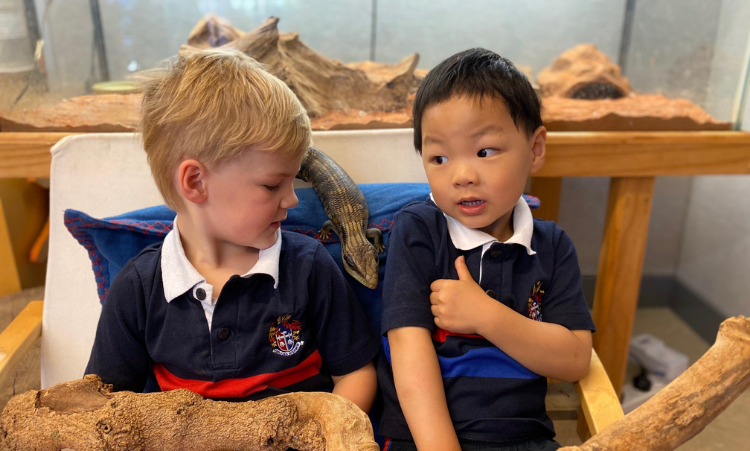 Our Term 4 Parent Teacher interviews have provided a wonderful opportunity to discuss the boys' development and recommendations for next year. Although online, the teachers have enjoyed touching base with parents, Thank you to all parents who made appointments. 
Information packs for our 2021 ELC boys will be sent home at the end of November, with your son's class allocations. These have been based on the best educational groupings for ELC3 and ELC4 2021 boys. If you have any questions, please do not hesitate to make contact.
This Week's Parenting Tip
How you react as a parent can significantly impact how your son recovers from mucking up. Your first reactions may be anger, disappointment or the urge to discipline harshly.
However, there are other ways of reacting that can strengthen your bond with your son and ensure he learns from the experience through growth rather than shame.  Read about other strategies below.
Teaching & Learning
Madagascar Jr: A Year 6 Musical Adventure
No pandemic was going to stop the Year 6 boys from acting and dancing all the way to the wilds of Madagascar!
This year, the Year 6 Musical was split into two parts; the first being a live stream of an open rehearsal on Thursday 5 November. All 34 lead actors read through the book of the musical with sound, lighting, costumes and make-up.
The second part featured all Year 6 boys performing the choreography of their production numbers in their classes.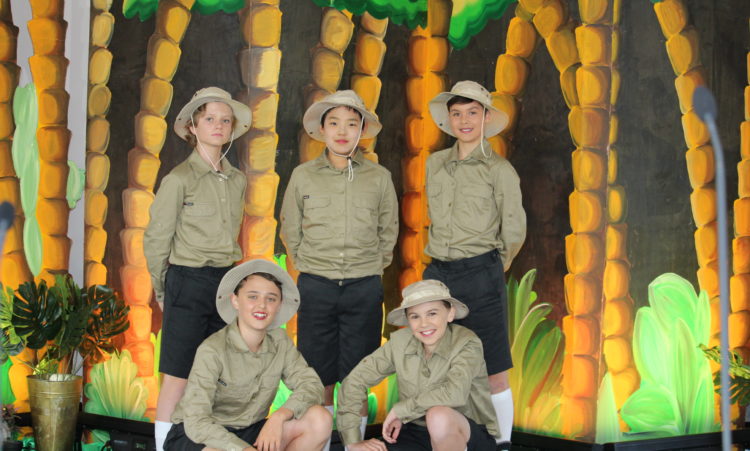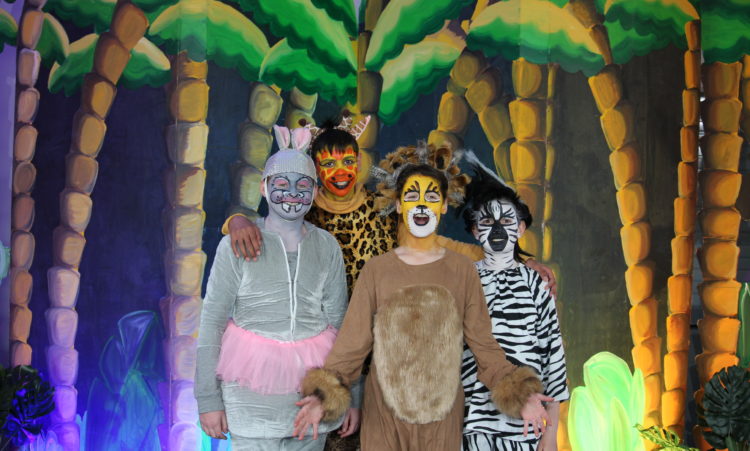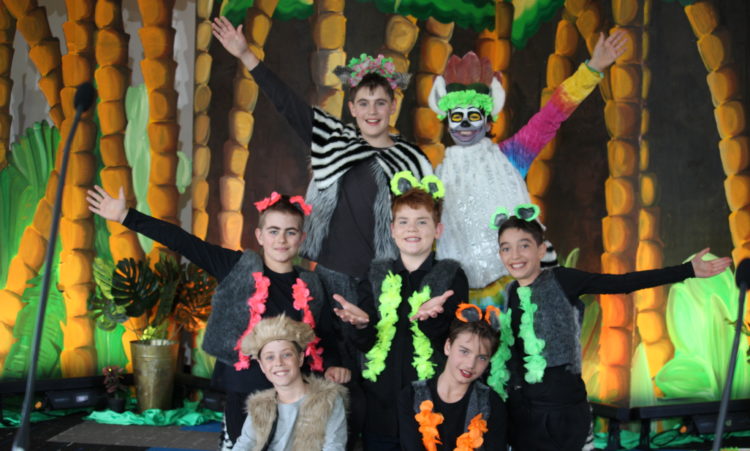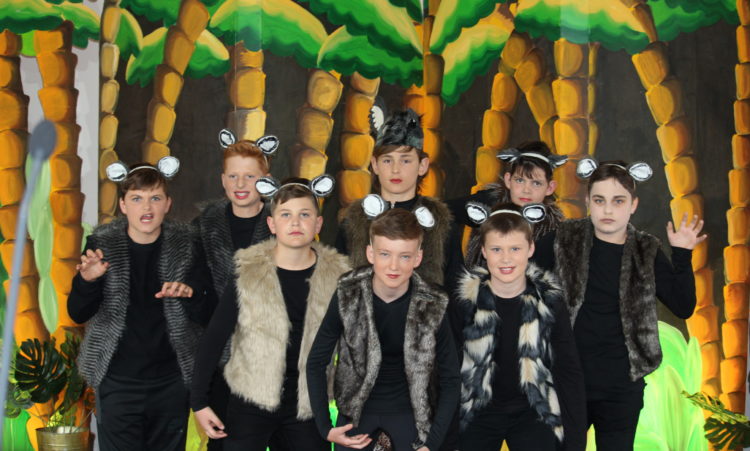 Special thanks to Hayley Blakiston, Claire Clarke and the Year 6 Class Teachers for their incredible work in bringing Madagascar Jr to fruition. 
Jared Furtado
Director of Music/Head of Choral
BGS Business Breakfast 
29 Years 300 Projects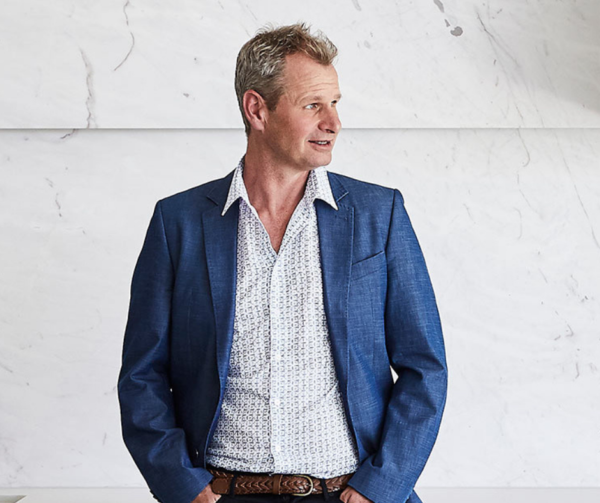 From the comfort of your own home, please join us at our next virtual BGS Business Breakfast on Thursday 19 November to hear the incredible business journey of BGS parent Nick McKimm, founder and director of McKimm.
Nick established McKimm in 1991 and now 29 years, and approximately 300 projects, later Nick is known as a master in design, project management and construction. Nick's appreciation for detailing and architecture, complemented by property development and construction, has seen McKimm continue to grow and is now regarded as being one of Melbourne's most accomplished residential design and construction practices.
But has it all been smooth sailing? Join us for this BGS Business Breakfast where Nick will outline not only his pathway to success but also the lessons learned along the way.
Read other eNews from this week