A Word from the Headmaster – Ross Featherston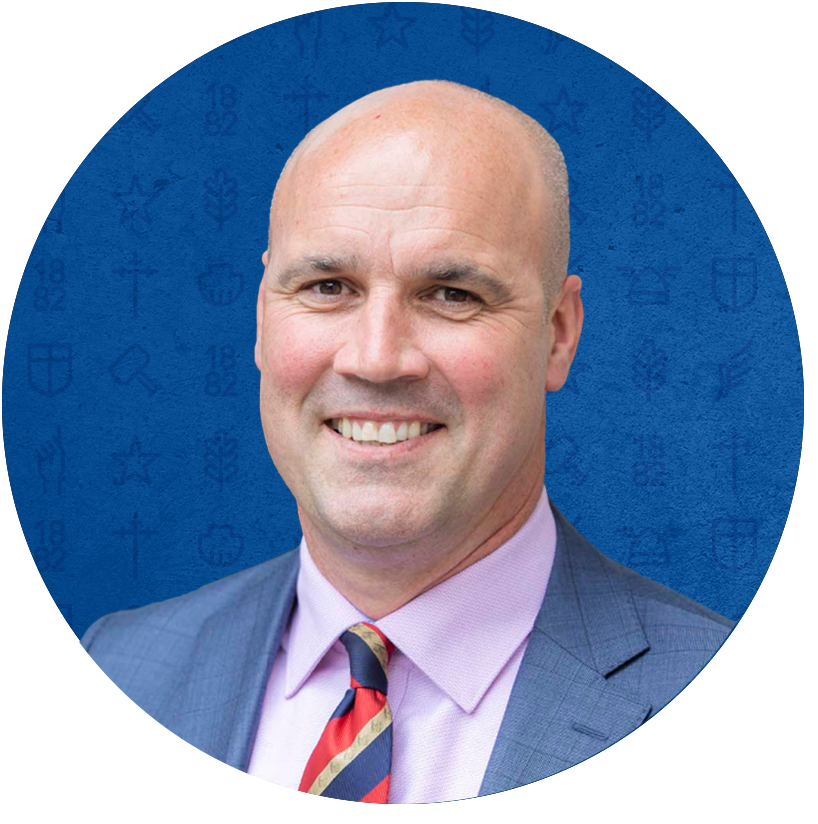 As distance learning continues, we know that from your feedback this term, parents are seeking information on how best to support your son with his learning while he is studying off-site.
Dr Ray Swann and the Crowther team have developed a range of parent resources and a video, useful for Lower Primary parents, is featured in this week's Crowther Centre eNews, which I recommend as worthwhile viewing.
This lockdown phase has required us all to be more creative in how we communicate to our community and one key change is the way we host our school tours for prospective parents. This Saturday is our first Virtual Open Day and we have over 100 families registered to join me and our Heads of School online to tour the school virtually.
Finally, our archives show this is not the first time Brighton Grammar has moved learning off-site. In 1937, an outbreak of infantile paralysis caused the School to close from 28 July to 1 September.
Interestingly, Headmaster Herbert E Dixon reported that the 1937 examination results had been very satisfactory despite the interrupted academic year due to the epidemic, which bodes well for the future.
From the Deputy Headmaster, Head of Junior School – Peter Tellefson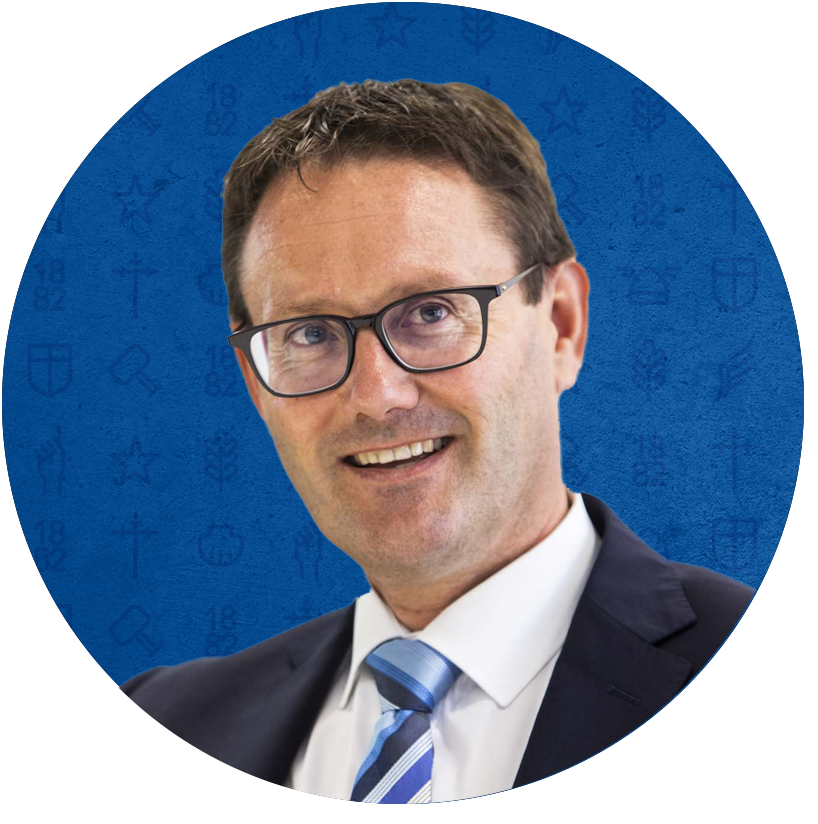 I continue to enjoy my visits to the various Homeroom Zoom sessions and, as I did during our last phase of distance learning, I will visit all classes during DL 3.0. 
This week I visited the Year 6 classes.  It is interesting when I join the Zoom sessions, the boys are often waiting for me to deliver something interesting or profound. I tell the boys that is not why I am visiting; I am simply keen to see and hear from them. When I don't have the chance to interact with the boys each day, I miss their faces, their stories and our daily 'toe-tap' and interaction on the gate.
The boys enjoy sharing their stories; I asked them what have they learned from DL 2.0 that has helped them to better manage DL 3.0? They share their 'Keep, Stop, Start' reflections.
They tell me they are 'more organised'; they break their work into 'smaller chunks', and are 'working smarter'. They have improved their 'time management', have better 'organisational skills' and the 'balance has improved'. 
Whilst our boys can be described as digital natives and masters of technology, that is in their world of games and social interactions, they tell me they have improved their 'skills using technology for learning'. These terms are the boys not mine, whilst I had nothing profound to offer, I left each of our Year 6 classes amazed at the insights of our 11 to 12 year old Junior School leaders.
The Red Square continues to be a resource that boys can access to enhance their connection with the School. Teachers will reintroduce the House Points scoring system for all boys from Prep – Year 6 and we will pre-record a Weekly Assembly.
A snapshot from this week's Year Level blogs from Prep to Year 6 sees the boys focusing on the theme of Hope in Religious Education; exploring dinosaurs; interpreting graphs; writing and reciting different types of poetry; designing/constructing marble runs; balance and circuit work and our Year 6 classes have established a Parliament structure within each Homeroom as part of their 'Civics and Citizenship' unit of work.
Take Care.
Junior School happenings and reminders
Mid-Term Break – Monday 17 August
From the Director of the Early Learning Centre –

 Amelia Barrow
Distance Learning for our ELC friends
This week we embarked on our new Distance Learning program for the ELC boys via the Junior School blog. With the blog offering daily experiences of creative arts and sensory play, literacy and numeracy challenges, physical activity and wellbeing, and story time sessions, the boys can keep busy and enjoy seeing their teachers on screen.
Our Zoom sessions with the boys have been quite entertaining as the novelty of seeing themselves has either been with excitement or embarrassment. We've had boys making faces at themselves, the non-stop chatters, the silent starer, and blank screens as they've run off from being shy. The majority however have loved the catch up as it feels like forever since we last were together!
We ask that parents send classroom teachers photos of the boys participating in the program or just having fun at home. It's so important for us to document this time for them and keep a record of how wonderfully they coped through the changes of restricted life.  
A reminder to all of our ELC families that Monday 17 August is a whole school mid-term break, therefore on-site care and blog experiences will not be available.
Whole School Community Choir Video
The School is creating a whole school community virtual choir video and the Headmaster and I invite you to be part of this wonderful experience.
Boys, families and staff from ELC–Year 12 are asked to submit videos of themselves singing the song 'We Belong' (by the Australian band Sheppard) at home with their loved ones. The song has a great message of community, collegiality and belonging – all especially important right now.
We had over 160 boys participate in our last music video, and we're hoping for even more participation in this unique project – all you need is this video (which features a personal invitation from the Headmaster to join the project), these instructions (PDF) and this music (PDF).  
We look forward to receiving your videos by Monday 24 August.
Jared Furtado
Director of Music, Head of Choral
This Week's Parenting Tip
The close quarter living that most of us have experienced during the COVID-19 pandemic has tested the patience and communications skills of even the most assured parent.