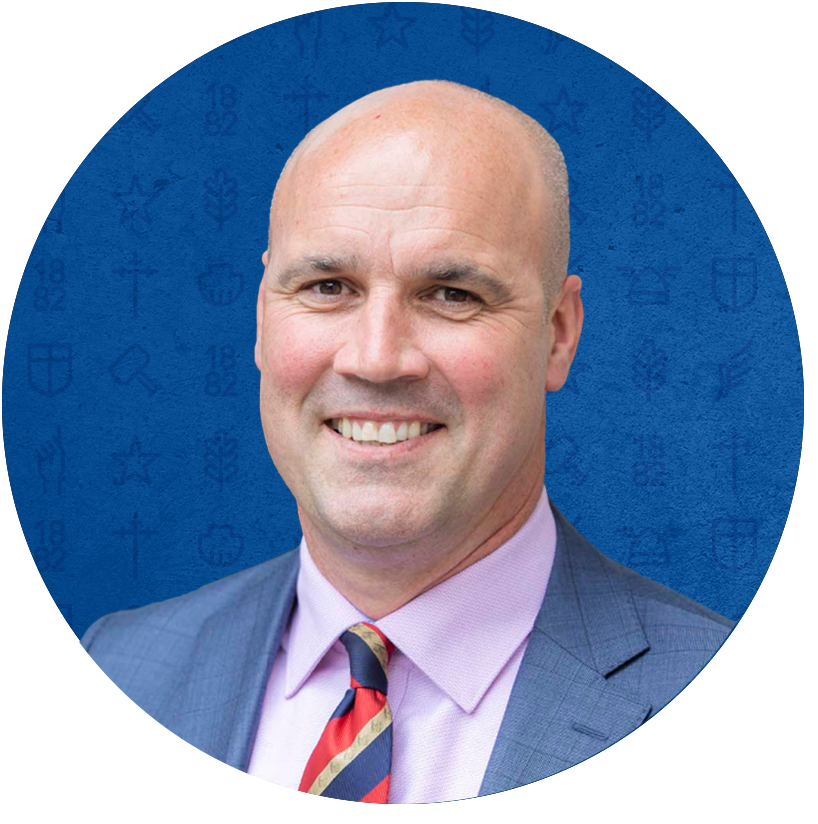 Ross Featherston
The Headmaster of Brighton Grammar School
Our calendar of events offers a glimpse of the endless opportunities for BGS boys to be involved in the life of the school.
In recent weeks, there have been Science incursions, Music concerts, Year 4 Outdoor Ed experiences, community service programs and rehearsals for the upcoming production of Mamma Mia! with Firbank.
Our boys are fortunate to receive this breadth of learning which fosters holistic development. This is why our means-tested scholarships are so important, providing the gift of an education to a boy who would be unable to attend BGS.
As I announced in my video to the community earlier this week, I am proud that a new means-tested BGS scholarship as part of our Annual Giving Appeal for 2021 has been named in honour of long-serving staff member, Peter Toms.
From Senior School teacher to Head of our Junior School for 21 years and even a very successful innings as First Cricket Coach, Peter has overseen generations of BGS boys become men over his 56 years of service.
We hope to raise more than $300,000 for The Peter Toms Scholarship on our appeal day – Tuesday 25 May, with all gifts quadrupled by our generous matchers. I hope you will join me in supporting this truly worthwhile appeal.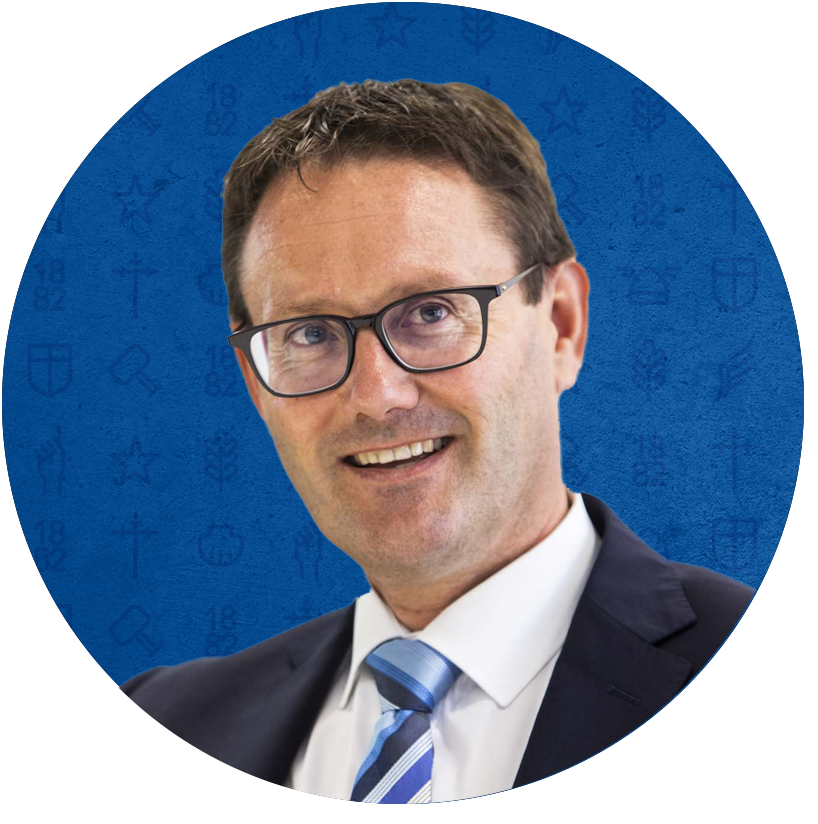 Peter Tellefson
Deputy Headmaster, Head of Junior School
There are many occasions when I am particularly proud of our boys individually, at a class or year level, or as a whole. Last Friday morning was one such occasion we all have reason to be proud of our boys.
It was superb to bring all Prep to Year 6 boys and their mums together at St Andrew's Church.  We have not had this opportunity for the last three years due to thunderstorms in 2018/2019 and obviously COVID last year.
Our Mothers' Day Mornings for our ELC and Prep to Year 6 mums were a most appropriate way to pay tribute and thank our mums for all they do; the continued support and contributions from our mums ensures Wilson House is a better place. 
I appreciate the effort and organisation of all staff, Father Chester Lord for the Chapel Service, Laura Hall for her heartfelt reflection, Bill Gibney for his IT expertise, Hayley Blakiston, Borwick House Choir and William Tan for the Music, Lynn Bullock and Gillian Williams for the photo presentation, and our Homeroom teachers for their class activities. Special mention to Alistair Smith for his superb reflection he shared with us all. Last Friday morning was a wonderful celebration.
Our Parent Teacher Interviews are an important process to ensure strong connections between home and school and provide teachers with the opportunity to give feedback to enable further progress. Thank you to all Homeroom teachers and parents for your time at Parent Teacher Interviews this week to discuss the boys' progress and areas of focus required for Term 2.  All staff will shortly begin the process of writing Semester 1 reports, providing feedback on attitude, effort and achievement.  These will be distributed in the last week of this term.
Junior School happenings and reminders
Students from 6 Endeavour and 6 Investigator have spent this week at Camp Coolamatong and experienced a variety of activities; triangia cooking, canoeing, mountain bike riding, beach discovery hike, camp out at Rotomah Island and an Indigenous workshop. I enjoyed spending time yesterday and today with our boys and staff, the boys' teamwork and interaction was a credit to themselves and their teachers.  Best wishes to 6 Discovery and 6 Resolution students for next week at Camp Coolamatong.   I look forward to spending time with our Year 6s and staff next Wednesday and Thursday; Dean Bryan will be responsible for the Junior School in my absence.
Thank you to our ELC and Year 3 mums who gave their time wrapping flowers and gifts for Mothers' Day, a special mention to Dr Eva Aschman and the JPG for their coordination of gifts and flowers.
We always have challenges managing the car park. It is important for all parents and extended family members to understand and support the systems that are in place to ensure the safety of our boys and to assist with the flow of traffic.  In recent weeks, we have noticed the increasing speed and dangerous driving of some cars.  Please ensure you monitor your driving whilst using the car park.  See more for directions.
The BGS Annual Giving Appeal will take place on Tuesday 25 May. ELC – Year 6 Boys will be asked to donate a gold coin to wear casual clothes. Prep to Year 6 boys can come dressed in their House colours and our ELC boys can wear casual clothes for the day, which will support BGS's Annual Giving Appeal 'The Peter Toms Scholarship'.
In support of the RCD Foundation's fundraiser 'Go Grey in May', all ELC to Year 6 boys can wear casual 'grey' clothes in return for a gold coin donation on Monday 31 May.
Student Achievement
Prime Minister's Spelling Bee
Five of our top Prime Minister's Spelling Bee entrants qualified for the State Finals!  Aiden O' Connell, Harvey Chernikeeff, Oska Jacob, Barton Ballantine and Thomas Everett sat the next challenging round of this competition with accuracy and speed. They spelt difficult words such as necessity, asphalt and flotilla. We congratulate these boys on this outstanding achievement.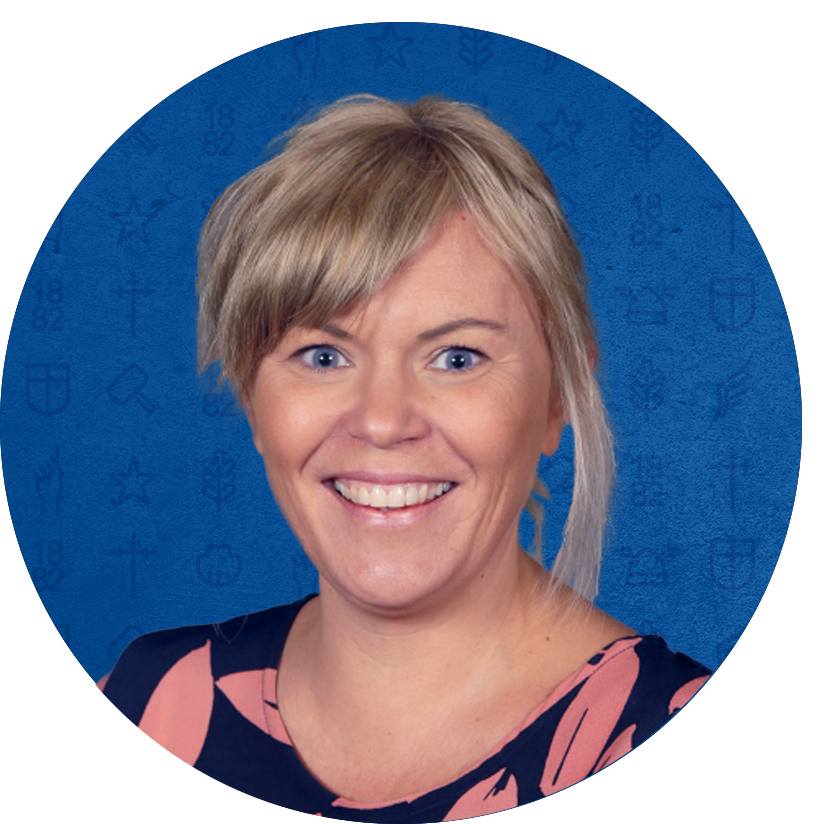 Amelia Barrow
Director of the Early Learning Centre
Showing respect in the ELC
With the term well underway, we have a central focus in the ELC about being a "good friend" and showing "expected behaviours".
The assumption can be that children know right from wrong, can show empathy to others, and be able to control their emotions when faced with a challenge, however these take years to develop. We often talk about boys preferring visual learning (with hands on experiences) over verbal learning opportunities.
Their physical needs to express their emotions can sometimes overtake their immediate decision-making reactions, therefore constant role modelling and practising helps assist the development of positive social skills.   In Term 2 especially, we notice that the ELC4 boys need additional support with this as they start to develop the skill to negotiate play and work together instead of alongside peers.
The Bandicoot and Wallaby educators are working closely with the boys to implement additional mindfulness sessions each day, setting clear expectations and boundaries for what is "expected or unexpected behaviours", and celebrating their efforts when faced with challenges. This will be a constant focus for us, however we know additional support structures need to be put in place in Term 2 to assist through this stage of development.
Our Term 2 Parent Teacher interviews were held this week, and we appreciate the time parents allocate for these to share your son's current development. We look forward to sending your son's individual portfolio home in the next few weeks. These are a wonderful way to showcase your son's learning and we value your feedback.
Why Family Rituals Really Matter
Family rituals strengthen the sense of warm connectedness in families. This makes sense, given that the number one biological need for every human is the hunger to belong, and to be accepted, valued and loved.
Teaching & Learning
Year 4 Outdoor Education
In the last week of April, the Year 4 boys visited Camp Burnside at Anglesea. It was fantastic for the boys to be able to again participate in such a valuable experience.
Their enthusiasm and confidence to take on new and unfamiliar challenges was evident from the onset as they undertook an action-packed three days involving bush hikes, surfing, canoeing and team-building games just to name a few.
The boys were blessed with amazing weather for the duration of the program, which was kicked off by a traditional welcome to country smoking ceremony provided by a local Indigenous Australian.
The Outdoor Education program, led by our experienced BGS team, provided a number of real-world contextual experiences to complement a number of key learning units from Term 1 and 2. It was so pleasing to see the boys form new, and strengthen existing friendships, supporting each other every step of the way over the course of the three days.
I'm confident the Year 4 boys will treasure their memories from Camp Burnside for years to come and have had plenty of fun stories to share with their friends and family over the past week.
Scott Werry
Year 4 Teacher
The BGS app
Have you downloaded the BGS app for parent notifications, and much more?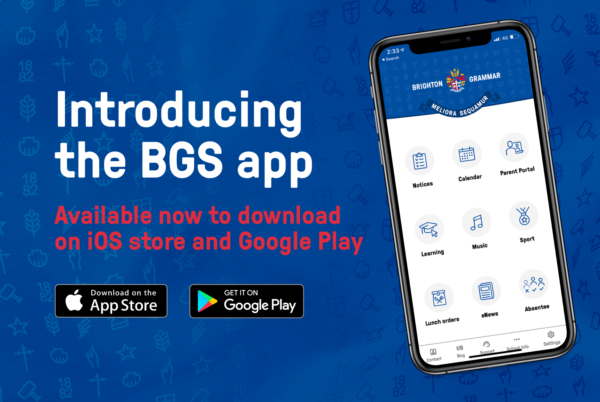 Schoolstream will soon cease, and all messages will only be available via the BGS app from 28 May. So please make the switch now.
Learn more and download the BGS app.
Read other eNews from this week