A Word from the Headmaster – Ross Featherston

I was very pleased to write to you earlier today to update you of our road map for a safe, staged return of all students to face-to-face learning before the end of Term 2. As outlined in my letter, the timeline is:
Friday 22 May 2020
ELC 3–4 students continue at school with onsite teaching and learning.
Prep–Year 12 Teaching Staff Preparation Day. No distance learning classes or on-site supervision to occur to allow teaching staff time to prepare their learning spaces for onsite teaching.
Week beginning Monday 25 May 2020
ELC 3–4 students continue at school with onsite teaching and learning for the week.
Prep–Year 2 and Years 10–12 students return to school for the week.
Years 3–6 and Years 7–9 students continue to study by distance learning for the week.
Week beginning Monday 1 June 2020 
ELC 3–4, Prep–Year 2 and Years 10–12 students continue at school with onsite teaching and learning for the week.
Years 3–6 and Years 7–9 students will begin to return to school in the first week of June, under a phased-in model. More information about this phased-in model and start dates for each year level will be communicated early next week by Heads of School.
Tuesday 9 June through to Friday 19 June 2020
All students (ELC–Year 12) continue at school with onsite teaching and learning.
Please visit the return to school information page on our website, which will be updated regularly to answer any questions you may have.
My thanks in advance to all families for your ongoing patience and support as we work through this process to ensure the safe return of our students.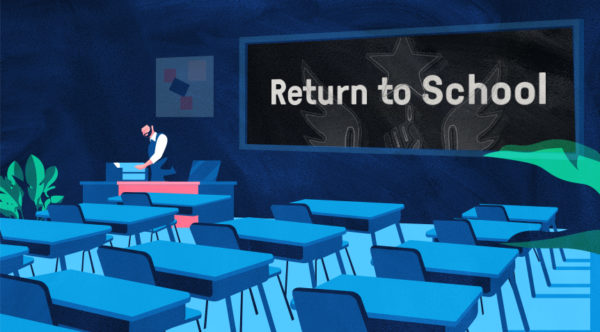 From the Deputy Headmaster, Head of Junior School – Peter Tellefson

Last week a number of our learning experiences saw an increase in community engagement across the Junior School.  Our Lower Primary webinar was well received as Dr Ray Swann hosted a panel discussion enabling parents to engage with Samara Madden (Lower Primary Coordinator), Olivia Tims (School Counsellor) and Joanne Davies (Director of Junior School Teaching and Learning). 
On Thursday, our Outdoor Education team of David Gemmell, Carly West and Josh Murray led our Year 4 boys and staff through a rotation of activities exploring the outdoors: bush art, mindfulness cloud spotting and a round-the-block exploration of local flora and fauna.
At 7.00pm, 58 boys and their families, together with teachers Anita Salems, Matt Barker, Paul Gurry, Joanne Davies and Pauline Anthony joined a Zoom camp out.  It was wonderful to see so many happy boys either 'camping out' with tents set up in the backyard or 'camping in' with tents or a cubby-house set up inside. 
The boys had great fun as they listened to various stories, shared jokes, enjoyed a virtual tour of each other's setup, cooked damper and had a sing-a-long by the fire. Thank you to all families for supporting this concept and to our BGS staff for going the extra mile for the boys in their care.
Our Mother's Day service was the final experience that enhanced engagement. I am most appreciative of those mums who have provided feedback and expressed their thanks to Homeroom teachers. Special thanks to Hayley Blakiston and Hayden Brown for their many hours and superb work to produce the Borwick House choir piece, On this very special day.
Junior School happenings and reminders
Our new music spaces are completed and we have transferred all resources, equipment and instruments into their new home. The Lower Primary playground space has a new look and feel and is ready for our Prep, Year 1 and Year 2 boys to return to play. The indoor play space, Invicta (Undefeated), is nearing completion as the last of the equipment arrives from overseas. We anticipate our boys will have access these spaces by mid-June.
From the Director of the Early Learning Centre – Amelia Barrow
Construction in the Early Learning Centre
Now don't panic! The ELC is all okay…..we have mini builders at play enjoying their construction experiences across all four rooms.
This week the boys have stepped into another gear with their learning and we are focussing on collaborative projects. This is being supported with social distancing by providing multiple tables for the boys to work in pairs on desired projects. We are also enjoying watching new friendships establish in each of the classrooms due to reduced numbers.
How thankful we have been with the weather this past week as well. The boys have been rugged up but loving being outdoors. We have also been able to utilise this time to have the Junior School oval to ourselves and play fun group games in the large space.
Our next program will be sent out at the beginning of next week as we look forward to a few more boys joining the program. We will continue with our health and safety protocols and again thank parents for their support with drop off and pick up procedures. With more boys returning, we appreciate your patience at these busy times.
Bring out your child's confidence
What is self-confidence and how do kids acquire it?
Developing confident mindsets
Giving kids heart
Developing the courage to be imperfect
Dealing with perfectionists, shy or sensitive kids
Teaching & Learning
Victorian Premiers' Reading Challenge
The Victorian Premiers' Reading Challenge is now open for registrations and Brighton Grammar is excited to be participating again. A new application is being used this year that offers a range of exciting features including:
access to a library catalogue (including book images and blurbs)
a modern user-friendly interface
rewarding  students with badges as challenge milestones are achieved
the option for students to mark books as a favourite, give them a star rating or complete a book review
If you would like your son to participate, please email Mrs Anthony with his name, year level and class. Registration details will be provided by return email.
Happy reading!
Pauline Anthony
JS elearning Coach/JS Teacher-Librarian
Prep Reading Adventure
The Prep boys read Green Eggs and Ham by Dr Seuss and then had to write about what they would create if they were Sam I Am. Not only did Oscar do an amazing job writing about his pink cake with purple spots and popcorn, but also decided to create it!  
Samara Madden
Prep Teacher, Lower Primary Coordinator
Year 4 Outdoor Education Experience
The Outdoor Education team members are really missing our interactions with the boys, especially since these past few weeks would have seen the Year 4s and Year 6s embark on their Outdoor Ed programs. Thankfully, we were able to gain special permission to take over the scheduled DL2.0 Maths class last Thursday for the Year 4s and encourage the boys to tune into their local natural environments. Read the full article from Head of Outdoor Ed, David Gemmell.