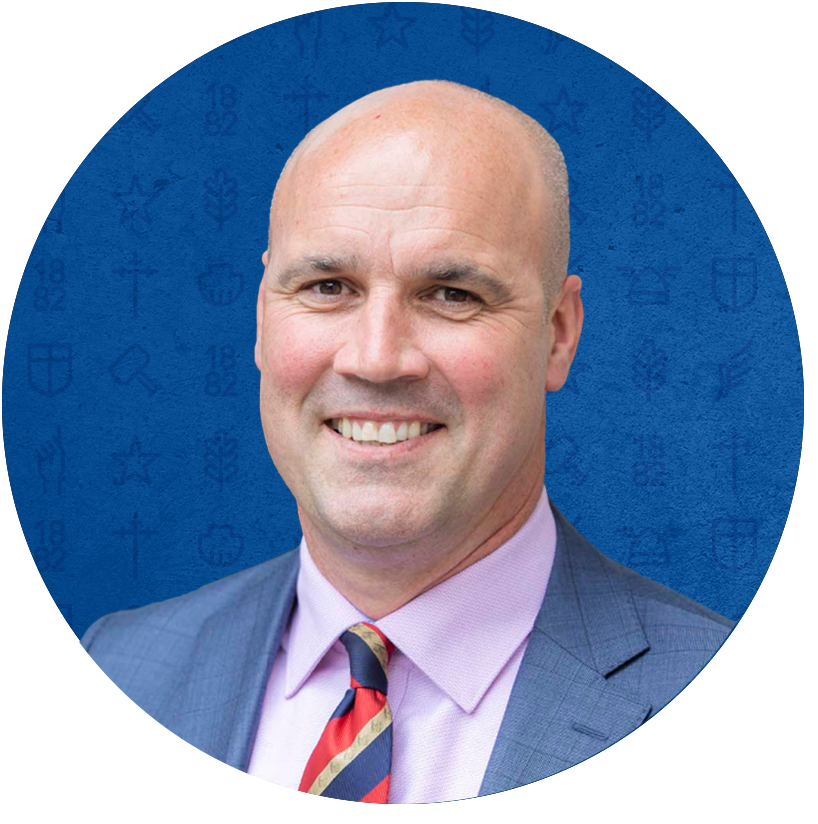 Ross Featherston
The Headmaster of Brighton Grammar School
The start of a new semester offers the opportunity of reflection, of what we have achieved this year and our goals for the next six months. It is also a good time to stop, take a deep breath and listen, to yourself and those around you.
At yesterday's Chapel service, I asked the boys to use not only their ears to listen, but also their brains and hearts, as listening will help them become better men if they listen to be kind, humble, gentle, patient and loving. In effect, listen to make it count.
I quoted the example of Australian tennis player Ash Barty, known as a humble, kind person, who stated at her press conference following her impressive Wimbledon title win on the weekend, that is more important to be a good person than a good tennis player.
Our new Deputy Headmaster and Head of Secondary School, Simon Angus was formally commissioned at Chapel, and he is committed to help your sons listen for those quieter and gentler moments, to help them become the best version of themselves. We welcome Simon and his family to the BGS community.
Finally, please read my letter to parents sent this afternoon in preparation for a potential snap lockdown and move to Distance Learning for all Prep to Year 12 students from tomorrow.
Stay well, stay positive.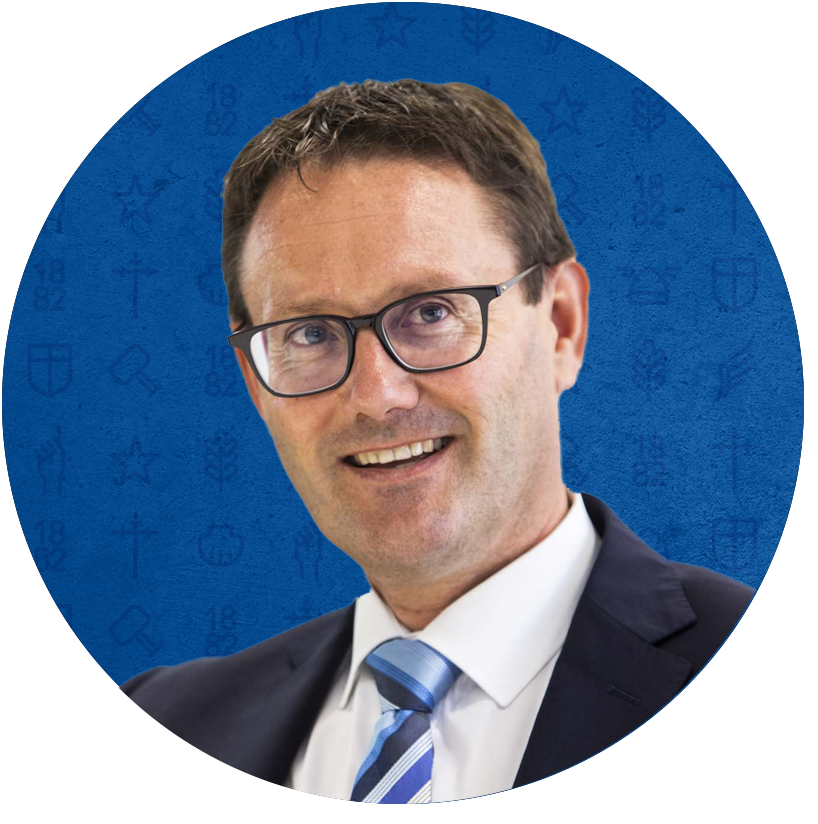 Peter Tellefson
Deputy Headmaster, Head of Junior School
It is great to be back! I hope all families enjoyed the break and our boys have returned relaxed and well rested.
I have enjoyed my conversations with your sons and hearing of their holiday adventures, albeit a little closer to our own backyard!  After a three week break, it is good to be back into routine.
Special welcome to the following new boys and their families to Wilson House in Term 3: 
James Angus (ELC3), Max Angus (Prep Kurrajong), Gus Peckham (1 Banksia), Alex Griffiths (1 Heath), Raphael Persoglia (2 Acacia), Henry Angus (2 Waratah), Thomas Amaral (3 Wills), Luciano Persoglia (4 Bass), Benjamin Pendreich (4 Flinders), Daniel Walter (4 Bass), Jayden Zuo (4 Flinders), Fergus Ingram (5 Argyle), Gus Murray (5 Melville) and Leo Pellone (5 Scott). 
We wish these boys and their families a long and happy time at Brighton Grammar. I am sure our current boys and families will make them feel welcome. 
It is important, as our boys travel on their educational journey, that we provide them with a variety of leadership experiences. Leadership is not a given, not all boys will be capable of leadership, leadership is not about popularity.
Some key qualities we expect, particularly of our Year 6 leaders, are: to be responsible and honest, to show respect, set a positive example in the classroom, on the playground and sporting field, to give their best and be willing to happily give of their time to help others.
Our Year 6 boys respond very well to the formal and informal leadership opportunities: School Officers, Chapel Servers, House Captains, Monitors – Art, Library, Technology, Science, Sport, Mindfulness, Music – and their role as a 'buddy'.
Our Year 6 boys also do a fantastic job umpiring the various games of AFL and Soccer played on the oval over recess and lunchtime.  We will appoint additional School Officers as Term 3 progresses.
Junior School happenings and reminders
Prep to Year 6 Parent-Teacher Interviews are scheduled for Wednesday, 21 July and Thursday, 22 July. Bookings are now open via the Synportal. Homeroom teachers and Specialist staff will be available to meet with parents.
Our Term 3 Year 5/6 APS Sports are Soccer, Basketball, Handball and Hockey.
The BGS Absentee Line has moved online and is no longer available to record student absences. Please use the BGS app to notify the School of your son's absence, late arrival or early departure.
Student achievements
Best wishes to George Keenan, Sebastian Mantzis, Max Reeve, William Tan and Arki Whitefield who are competing at the Regional Cross Country finals next week.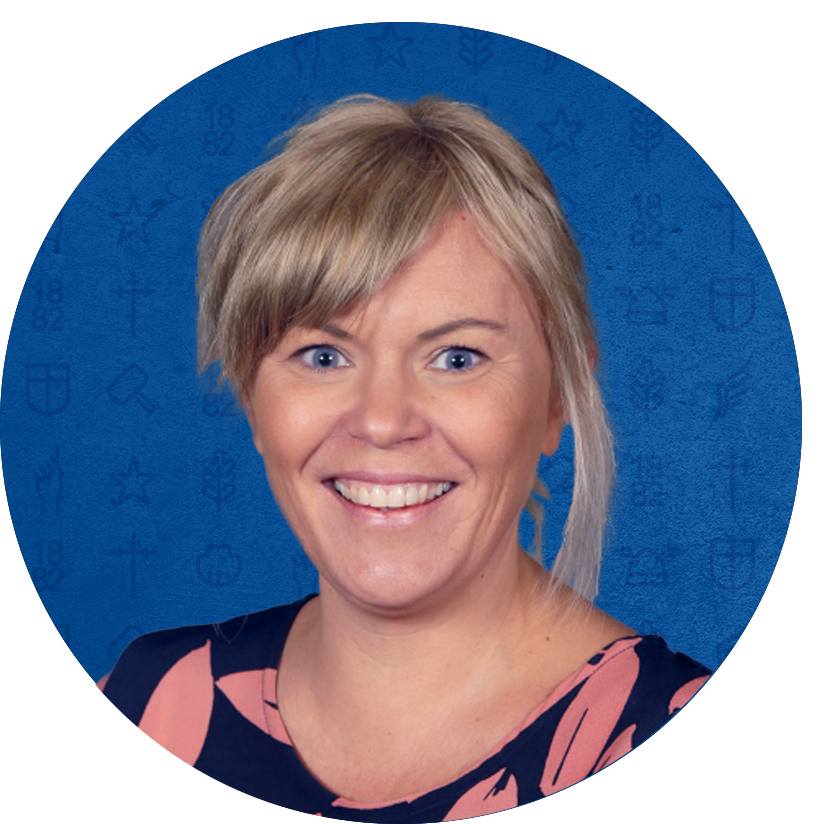 Amelia Barrow
Director of the Early Learning Centre
As always, the Centre was buzzing on the first day of term with the boys bouncing through the doors, hugging their friends after three long weeks apart.
They couldn't wait to share their adventures which included our holiday program boys bragging about their wonderful experiences under Miss McCormick's and Miss Stefanelli's care. 'Everything', was their favourite holiday activity which included the bouncing castle, Invicta, Christmas in July, puppet show, cooking and movie days.
We also welcomed our new friend James to the Wombat class who has settled in so quickly.
This term, we look forward to a variety of events including next Saturday 24 July when our ELC4 boys (and parents) will cheer on our First XVIII footballers who will be playing on the BGS oval against Carey Grammar at 2.00pm. 
ELC4 boys and families should meet at the Centre at 1.20pm. Boys should wear their ELC uniform as our 'Little Tonners' will be the guard of honour for our footy players as they run out for the Indigenous round.
We will then invite the ELC4 boys and parents to watch the match, with a few treats in the Annandale Pavillion. ELC3 families are also welcome to attend.
Our calendar is busy this term with Olympic celebrations, Book Week experiences, class photos, our Father's Day event and Footy Day training. Parents are invited to participate in the program and also join our Physical Education Program as helpers. Each classroom has a roster displayed for parents to sign up to once Working with Children checks have been completed.
Usual drop off procedures now apply, however, parents are required to wear masks and check-in via our QR code when dropping off and picking up. Our before school program is operating from the Bandicoot room (Room 4) with after care operating from the Wallaby Room (Room 3). Please ensure you have acknowledged with the staff when arriving or departing the Centre.
Supporting our boys 
The upper primary school years are the start of big physical changes and boys can struggle more than girls. Even though some of our boys are growing physically, this time can be challenging, unpredictable and full of big emotions and awkwardness.
Some anxiety can also occur as the end of primary school approaches and some boys can fight with their physiology. Parents need to be mindful to recognise that, for many pubescent boys, every day at school feels like going into a war zone because it is so unpredictable.
It's Pink Dinner time – Save the date!
A heads up to save the date – Thursday 16 September – for the Glitz and Glamour themed Pink Dinner, a fabulous biennial night out for BGS mums that raises funds for the Wig Room. Read more here.
Read other eNews from this week