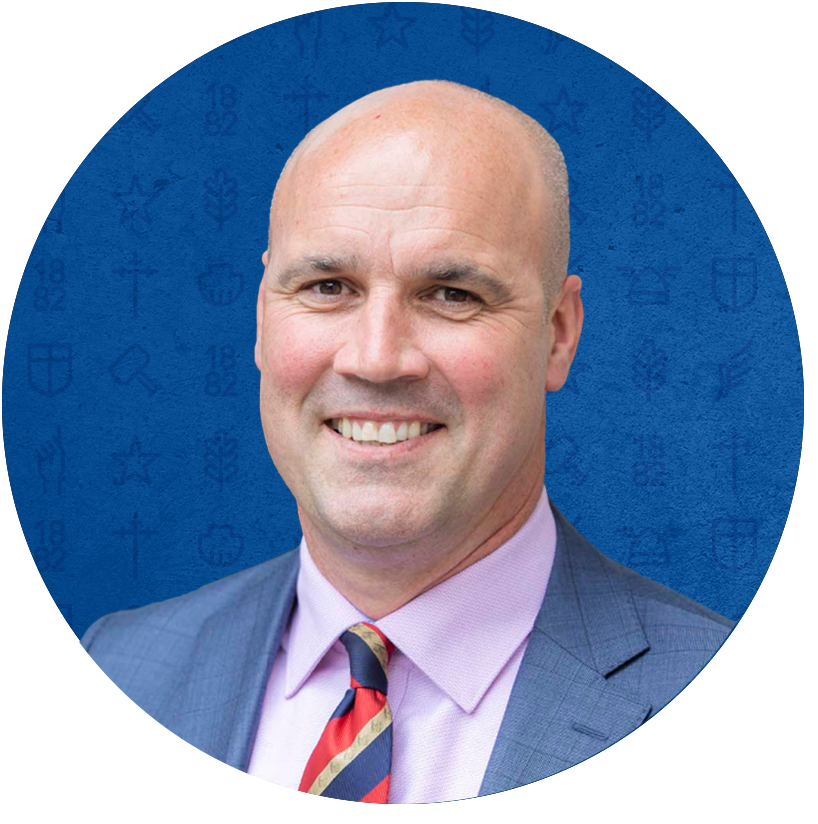 Ross Featherston
Headmaster, Brighton Grammar School
It has been a busy and rewarding Term 3 for students and staff, with many involved in the broad range of co-curricular activities on offer at our School.
All aspects of BGS life play a role in educating our boys, providing them with the opportunity to develop and learn through new experiences. In this week's Crowther eNews, Dr Ray Swann emphasises the importance of student engagement. 
One key activity of this term was our whole school photo to mark Brighton Grammar's 140th anniversary this year. You can purchase the photo here or return it to one of our School receptions.
These next two weeks will allow boys to have a break from the routine of school and for you all, hopefully, to enjoy some family time together. Good luck to our Year 12s as they embark on trial exams during the holidays.
I look forward to welcoming students back to school on Tuesday 4 October.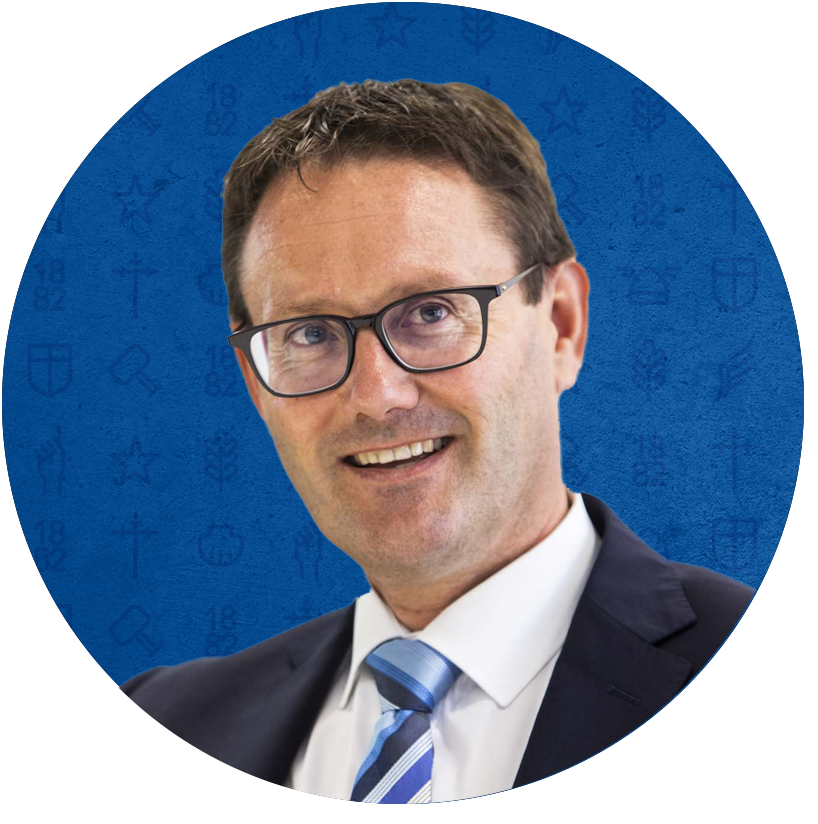 Peter Tellefson
Deputy Headmaster, Head of Junior School
Music has certainly been a focus and highlight for us all in recent weeks. It is such a rewarding experience to see our boys 'shine', and they do so regularly. I know as staff and parents we are so often filled with pride and admiration for the boys of Wilson House, this is certainly the case with those who have performed in Choral, Strings and Concert Band ensembles.
Our Year 6 boys certainly 'shined' in The Jungle Book Kids last night. The 'shine' I talk about isn't the type that comes from the glare of stage lighting as it bounces off the stage make-up and glittery costumes. It is the 'shine' that comes from within.
It is the 'shine' that our boys bring to all of their school endeavours. Our boys are learning that hard work pays off. They learn that teamwork and practice lead to success. They learn that what you bring to your work is as important as what you take from it. They experience that learning is fun. This was evident during the performance of The Jungle Book Kids, I congratulate and thank our Year 6 boys for 'shining' once again.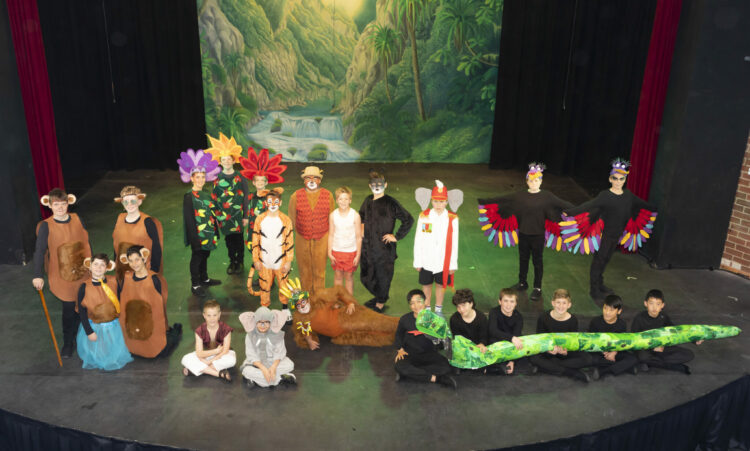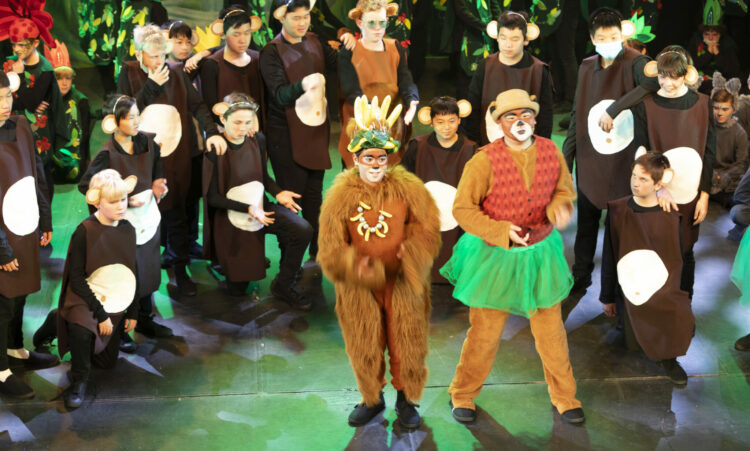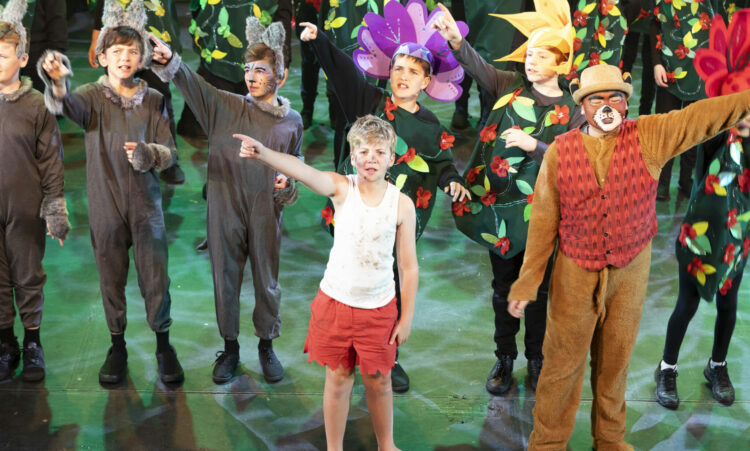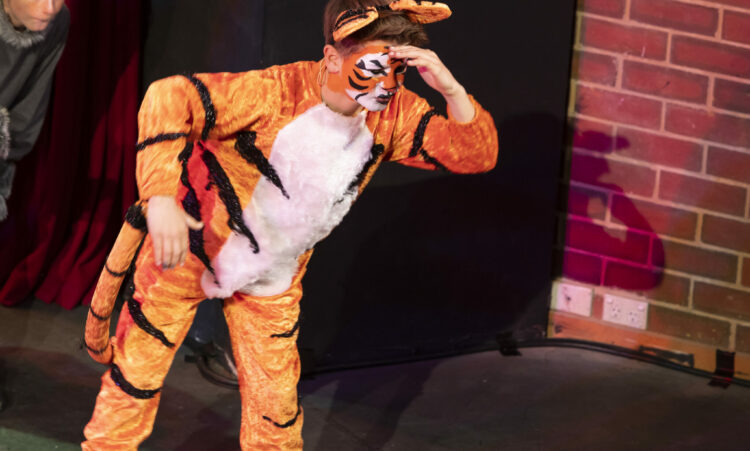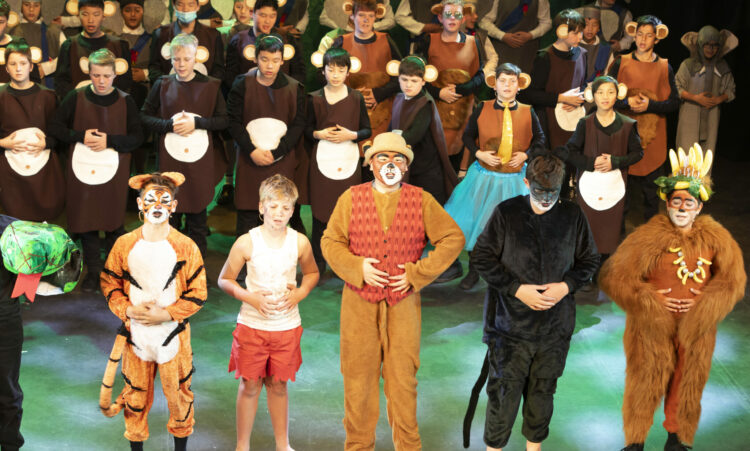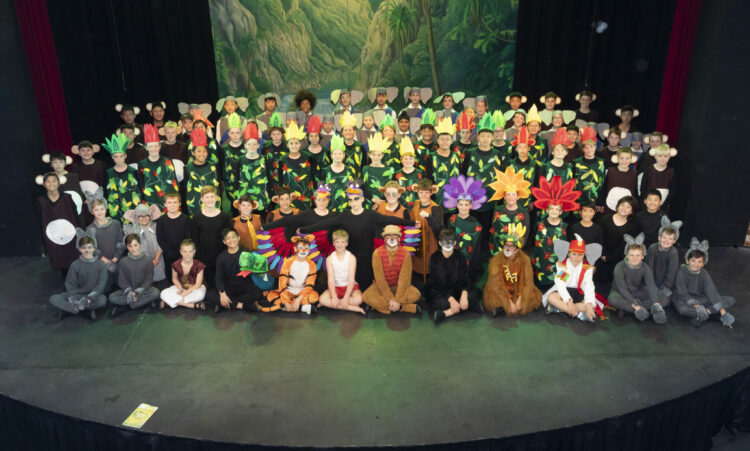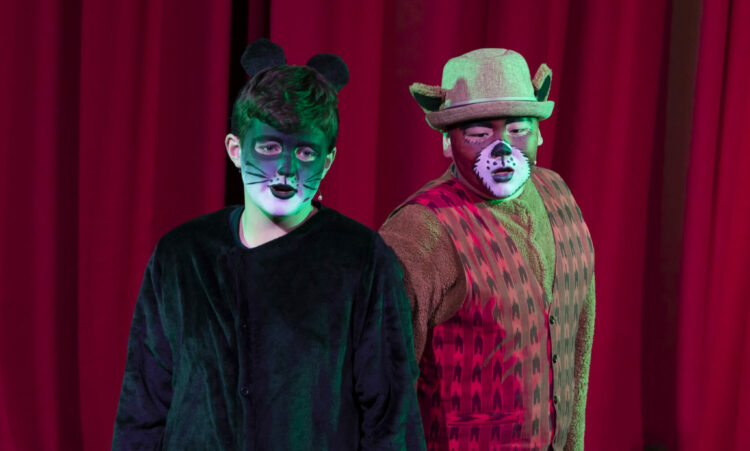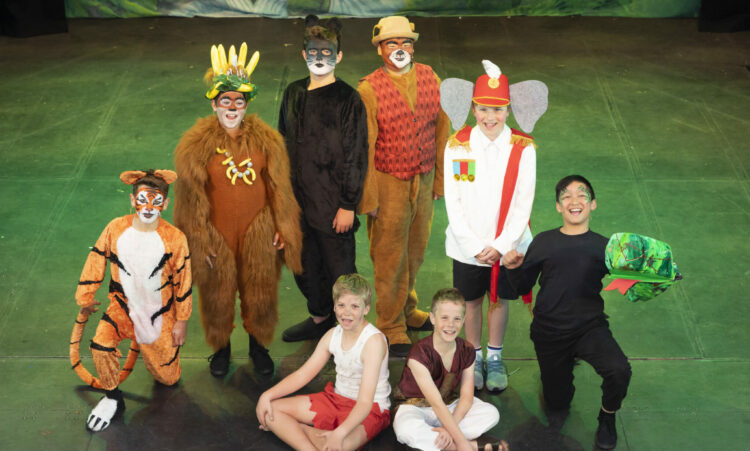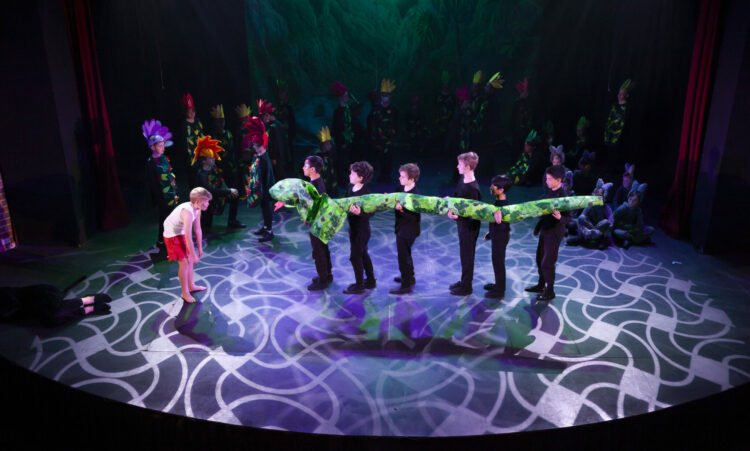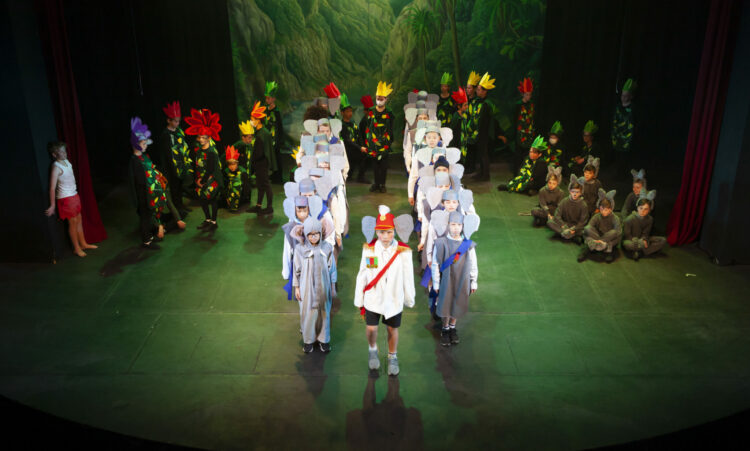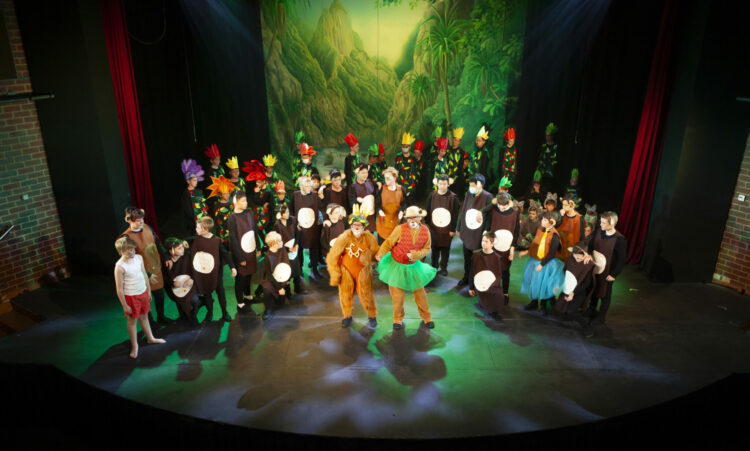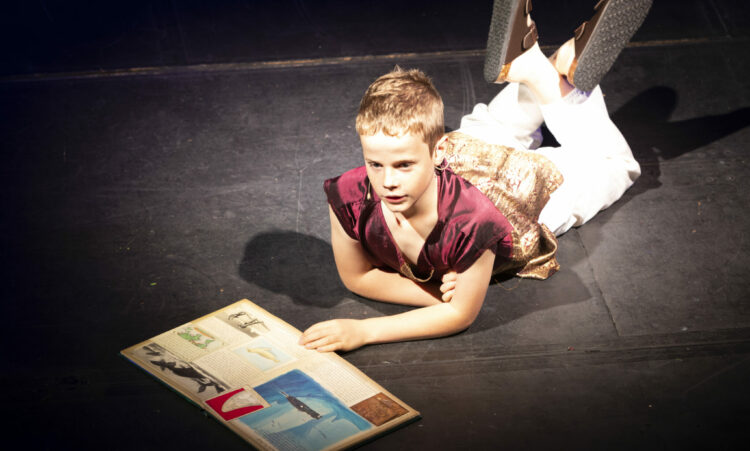 The choral work, choreography, stage movement, costumes, sets and props all came together to ensure outstanding performances were enjoyed by all. We need to remind ourselves that we were entertained by 11 and 12 year olds. Congratulations to Jared Furtado for his excellent planning, preparation and leadership as Director, to Hayley Blakiston as Stage Manager, Claire Clarke and Jamie Cooney as Assistant Directors and Choreographers, Sarah Webster, Luke Fensling and Rob Bater for their support and to Alex Dever for her co-ordination with the costumes. Our boys' enjoyment was obvious and they will have fond memories of their experiences on the stage. Congratulations to all boys, staff and to the many parents, families and ELC to Year 5 'buddies' of Wilson House for supporting the show.
Thank you to all staff, boys and parents for your efforts this term, enjoy a well-deserved break, and for those still following or have an invested interest, may the best team win, go Pies!!
Happenings and reminders
Term 3 interim Reports are now available to parents for all Prep to Year 6 boys. These reports do not assess achievement but focus on attitude, effort and the development of various personal and social skills. The reports are available via the Parent Portal on the BGS app
Tomorrow will be our final day of Term 3. The following is an outline of the day:
8.50am – Chapel – Prep to Year 6
9.20am – End of Term Assembly (St Andrew's Church) Parents are welcome to attend
10.10am – Free time Winning House
12.15pm – JPG Lunch – Please note there are NO Tuck shop orders available
1.30pm – Tabloid Sports – boys can wear their Sport Uniform/House Polo Shirt plus favourite football colours
3.20pm – Normal Dismissal
Classes conclude for Term 3 tomorrow, Friday 16 September at 3.20pm. The first day of Term 4 is Tuesday 4 October when classes resume at 8.30am and all boys from ELC to Year 6 are to wear their summer uniform.
Student achievements
Congratulations to Jordan Lewski and Will Marino who will be appointed JS School Officers at tomorrow's End of Term Assembly.

The standard of competition in the Prep – Year 6 House Public Speaking competition was very high and we congratulate the following boys as Year Level winners.
Prep                     Oliver Qiu
Year 1                   Sam Auditore
Year 2                   Rayaan Srinivasan
Year 3                   Ben Scales
Year 4                   Hamish Hoy
Year 5                   Sam Sabin
Year 6                   George Cozens
Congratulations to our Junior School boys who competed at the Australian Interschools Snowsports Championships last week. Our Division 4 Giant Slalom Team (Toby Jones, Max Mailing, Jack Rehder, Harrison Charlton) won Gold and outstanding results for Toby Jones winning and individual gold in the Division 4 Giant Slalom and a silver in the Skier X.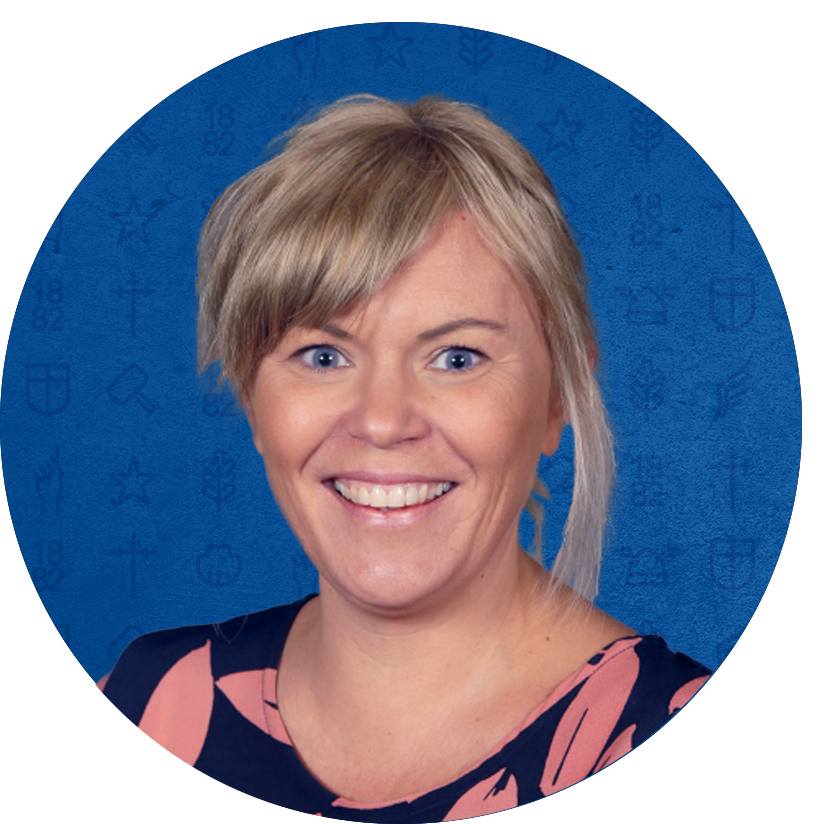 Amelia Barrow
Director of the Early Learning Centre
Reflection at the end of each term always creates celebrations of what the boys have achieved and the incredible programs across all four rooms. We also celebrate the ELC's assessment results by the Department of Education and Training by proudly receiving a rating of 'exceeding' across all seven quality areas at the end of this term. The Centre has been awarded exceeding each assessment since the introduction of quality assessment and rating audits back in 2012. What a great reflection of BGS!
This week has been jammed packed with activities including yesterday's invitation to attend the dress rehearsal of the Year 6 musical, The Jungle Book Kids. Our walk over to the Rosstrevor Hall was entertaining enough, however being able to welcome the Firbank Grammar ELC girls to join the audience was such a treat! The boys were fascinated by the set and costumes, and of course, loved seeing the big boys singing and dancing. It was also wonderful to see boys who had attended the ELC eight years ago now confident young performers. It makes me think about who will we proudly cheer from this cohort in seven or eight years.
Today is always a highlight in our ELC calendar with our keen footy supporters wearing their team colours and participating in footy drills and kick-to-kick on the oval. The energy in the Centre was electric all day, whether keen AFL enthusiasts or general sporting fans, the boys had the most wonderful day together, with one boy even suggesting, 'Can every day be footy day?'
For our term-time families, we wish you all the best for a relaxing break over the next two weeks, and for our 48 week long day care boys, we know you have an exciting holiday program planned ahead.
On behalf of the ELC team, our thanks to the boys and families for another spectacular term.
Is play time dead?
For anyone driving around their neighbourhoods after school or during the holidays, it might seem as though playtime has vanished from our children's lives.
Many parents and grandparents nostalgically recall games of cricket on the street with all the neighbourhood kids or fighting for space on the monkey bars on the local playground. But now the playgrounds regularly stand mostly empty, the streets devoid of children. We have clearly moved past the golden age of outdoor play of the 1960s. But is play time dead? Maybe not. 
Data shows that many parents no longer feel comfortable letting their kids play outside unsupervised, but this doesn't mean that children aren't playing at all. It is just that play has undergone a shift. Read more details in the link below to find out more.
Olivia Tims
Junior School Psychologist/Head of Psychological Services
Read other eNews from this week