A Word from the Headmaster – Ross Featherston
Coming to BGS
Demand for places at BGS has increased sharply over the past couple of years. We have now reached record enrolment levels across the whole School – an indication, I believe, that we are on the right track. So, it is more important than ever that prospective parents submit an application for their son/s as early as they can, to avoid having to join a waiting list.
Our enrolment procedure is clear and available on our website. I would encourage you to remind any prospective parents to begin the process early. It is far from ideal telling parents that their son has missed out. Any questions on enrolments should be directed to our Admissions Coordinator, Rebecca Darling, at RDarling@brightongrammar.vic.edu.au.
Have a great week – and enjoy the mid-term break on Monday.
---
From the Deputy Headmaster, Head of Junior School – Peter Tellefson
Congratulations to Gus Calder, Lucas Hiscock, Lenny Hofmann, Angus Roberts and Aidan Williams, who will be  appointed School Officers at next Friday's Chapel service. All Year 6 boys continue to demonstrate leadership, particularly through the Buddy program and the example they set for their Prep and Year 1 buddies.
Next week, a number of Year 6 boys and girls from Firbank will host our Indigenous friends from the Milikapiti School. Milikapiti is on Melville Island, 120km north of Darwin. This experience aims to develop friendships, communication, understanding and respect for each other's way of life and culture. James Lineham, Nicky Robertson, Diesel Saleh, Matthew Dougan-Bath, Henry Abbott, Hugh Langdon and their families will host our visitors.
This morning, all boys from across the School who are competing in the Interschool Snowsports enjoyed breakfast in the G. B. Robertson Hall and were presented with their 'bibs and passes'. Best wishes to Lachlan Auden, Gavin Barnedt, Keegan Barnedt, Tomas Crennan, Hugo Richey, Lucas Barwood, Fletcher Brougham, Jake Charlton, Corey Gendala, Leonardo Grollo, Jake Ring, Angus Beaton, Harry Eyers, Christian Field, Archer Hallinan, Monty Brougham, Richard Evans, Hudson Hallinan, Harrison Charlton, Toby Jones, Jaska Maher, Max Mailing, Martin Yang, Bertie Brougham, Harold  Liu, Alex Rekusz, Mason Grollo and Tom McLean.  Thank you to Matt Steed and Jane Abbott for their coordination of the team and organisation of the breakfast, and to all parents for your continued support.
From time to time, we have accidents on the playground. The playground is supervised at all times – but accidents will happen. Our responsibility is to ensure that the playground is as safe as possible and that the boys are aware of the School rules and learn to respect each other. In the event of an accident, your son will be cared for to the best of our ability. If necessary, parents will be contacted and further medical attention will be sought.
As marked on the BGS Date Card, Monday 20 August is a mid-term break. The Junior School Office will be closed for the day.
---
Junior School Happenings and Reminders
Prep–Year 2 boys will welcome their dads into the classroom for activities and to celebrate Fathers' Day from 8.30am until 9.15am as below:
Prep – Wednesday 29 August
Year 1 – Thursday 30 August
Year 2 – Friday 31 August
All Prep–Year 6 boys are invited to dress up for the Book Week Parade on Friday 24 August. Boys can come to School or bring a costume based on a book character. They will parade their costumes in their year levels at a special assembly in the G. B. Robertson Hall.
Our next Ute Full of Food will be on Friday 24 August. Items particularly requested are breakfast cereals, sugar, jams and spreads, pasta and pasta sauce, rice, noodles, biscuits, tins (of vegetables, fruit or fish), meals-in-a-can, toilet paper and bathroom supplies.
---
Student Achievement
ICAS Science
A number of students took part in the ICAS Science competition, where they were assessed in key scientific areas of interpreting data, reasoning, problem-solving and higher order thinking. Congratulations to the following boys for their outstanding results in the competition:
Credit – Aashvik Sareen, Ethan Davis, Mitchell Carney, Tom Crennan
Distinction – Matheus Judah, Charlie Sabin, Kyle Roos, Lachlan Auden
High Distinction – William Tan, Will Hutchison, Thomas Dunne, James Tan
House Spelling Competition
Congratulations to the School House team of Hamish McCausland, Joseph Lewis, Luke Connolly and Hugh Hasker, who were the winners of the Year 3–6 House Spelling competition last week.  Congratulations also to Andy Hu, who was the Spelling Bee winner.
---
Another brother for the rest of their lives
At the beginning of 2017, two graduates of MITS (the Melbourne Indigenous Transition School) came to live with BGS families and attend our School. In 2018, we welcomed two more MITS graduates, Harry DeSantis in Year 8 and Calvin Cook in Year 7.
Harry and Calvin are living with the Glassel family – Ashley, Maggie, Charlotte (Kilvington Year 9) and Seb (BGS Year 6). When asked what it's like having Harry and Calvin living with them, Ashley and Maggie said:
In a number of ways, it is no different, and in a number of others, it is a world of difference.
The sense of family and community is important to these boys; they are happiest when at our family gatherings or amongst their friends from MITS. This sense of belonging is something that we have all learnt after we welcomed Harry then Calvin into our family.
In 2019, we need two more families to host new boys entering Year 8 at BGS. We are looking for a family prepared to host a student for a minimum of two years. Your own children do not need to be the same age as the homestay student – you just need to be willing to include an extra child in your everyday family life. BGS and MITS will offer you strong support throughout the homestay period.
Ashley and Maggie again:
It is amazing to hear their stories about fishing and hunting on the Tiwi Islands.
Harry and Calvin are unique. They currently love playing rugby, a game that they had never seen at home, where everything is about Aussie Rules. Even when Damien Hardwick [Richmond Football Club coach and MITS supporter] introduces himself to us, they act like it means nothing because they aren't really into watching sport and the adulations; they just want to play it. 
The Aboriginal culture is rich through Australian life; it's just that you may not have noticed it. So if you have kids and want to learn about Aboriginal culture, consider opening your house to an Aboriginal boy – you'll learn more than you think. And your children will have another brother for the rest of their lives.
Having seen first-hand the opportunities offered to both the MITS student and the host family, I can assure you that, despite inevitable challenges, the rewards of opening your home and your heart are immeasurable.
If you are interested in the program, please contact me at headmaster@brightongrammar.vic.edu.au by Friday 24 August 2018 so that I can discuss this opportunity with you in more detail. Further information about MITS can be found at www.mitschool.org.au.
Ross Featherston
Headmaster
---
Adventures and Fun in the Early Learning Centre
This week, the boys have enjoyed their jam-packed curriculum, including woodwork, mapping, recycling, reptiles, beach exploration and imaginary play (plus lots more!). It is always a favourite part of each day when we sit down as a group and discuss the boys' Golden Moments of Learning. This can range from imaginative play and teamwork to creative expression, physical skills and social collaborations. The boys have developed their expressive and descriptive language skills to explain what learning has taken place and what skills they have extended. Well done, boys!
A reminder that if you have not yet returned your son's Individual Portfolio to his classroom teachers with the Reflective Feedback, we would appreciate this by the end of the week.
Next week we will be celebrating Book Week. In particular, we're looking forward to our incursion on Tuesday and our Dress Up Day on Thursday, when your son is welcome to come dressed in his favourite book character. (Superheroes are not encouraged.) We have invited Mr Featherston over for morning tea on this day to read his favourite childhood story to the ELC boys.
Invitations to the ELC Fathers' Evenings have been sent out and the boys are looking forward to celebrating this event with their dads or special guests. If you cannot attend, please let your son's teacher know prior to the night.
Next Monday is a mid-term break. The Centre will be open for our 48-week long-day care boys only. Boys in this program can wear casual clothes for the holiday program on this day. To our 38-week long-day care and program-only boys, we wish you a relaxing long weekend.
Amelia Barrow
Director of the Early Learning Centre
---
Teaching & Learning
To experience the nail-biting atmosphere of the House Spelling Competition, click here.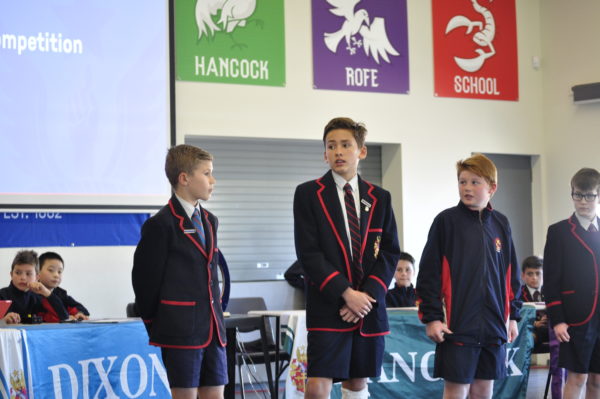 For more on Teaching & Learning at BGS, visit Crowther Thinking
---
Parenting Tip
Click here to view this week's Parenting Tip: Four critical tools for kids' anxiety management
---
JPG News
Junior School Gala Ball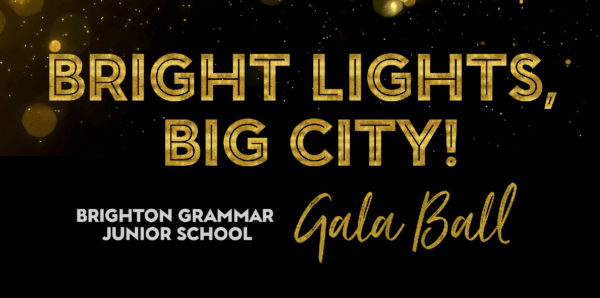 Excitement is mounting for our major fundraising and social event of the year!  Only 50 tickets left so click here to secure your spot!
The perfect party needs the perfect playlist and BlueTrain that will have you on your feet all night!  And when the band takes a break, DJ Mitch will keep the party going!
Don't forget to wear your dancing shoes!  
With photography by Ben Jones and Melbourne's favourite photo booth on hand, special moments of the evening will be captured.
A cocktail bar will be available on the night and Olivia Sellman will assist the ladies with hair and makeup touch-ups.
A special thanks to Bill Stavrakis from Biggin & Scott (and a Year 2 parent!), who will be our official auctioneer at the Ball. (You may recognise Bill from The Block 2017!)
We are putting together the finishing touches to some amazing auction experiences, all of which we will share with you shortly.
After Party
For those who wish to continue the party after the Gala Ball, join us at The Den. Situated in the basement of The Atlantic restaurant, The Den is the perfect place to end your evening on a high note.
The buses to the After Party are almost full, so book your ticket without delay!
Raffle
Three amazing prizes are on offer through the 2018 Gala Ball Raffle. Tickets are open to everyone so even if you are unable to attend the Ball, purchasing a raffle ticket is a great way to show your support. Winners will be notified by telephone on Monday 10 September.
See the raffle flyer below or click here to purchase your tickets.
Social media
Please follow our event on Facebook to receive exciting offers and details https://www.facebook.com/events/528836844180391/