A Word from the Headmaster – Ross Featherston
Steve Biddulph at BGS
In our quest to be a leader in boys' education and development, we continue to bring world experts to BGS. Next Tuesday evening, we're delighted to be welcoming psychologist Steve Biddulph, one of the world's best-known parent educators. His book Raising Boys continues to influence the way we look at the childhood of boys and especially the development of boys into young men. Steve's presentation at BGS will include how to raise sons who are kind, confident and safe; boys and school; the importance of dads; what single mums can do; the three stages of boyhood; and boys and housework.
This event has been fully booked for some time but there will be more events in the near future, including our Crowther Centre Parent Workshops.
Best wishes to the cast and crew of Anything Goes as they take to the stage later next week. A few tickets are still available for what will be a fantastic co-production between FGS and BGS.
And finally, yesterday I sent you a message about this year's Annual Giving Appeal, 'Creating Brighter Futures'.  Remy's story, seen in our short video, provides a compelling case for the significant impact your donation can have. I'd urge you to find a moment to watch it, if you haven't already.
Have a great week!
From the Deputy Headmaster, Head of Junior School – Peter Tellefson
There are many occasions when I am particularly proud of our boys individually, at a class or year level, or as a whole. Last Friday was one such occasion we all had reason to be proud of the boys. Our Mothers' Day Mornings were a most appropriate way to pay tribute and say thanks for all that our mums do, from ELC to Year 6. The amazing support of our mums ensures that the Junior School is a better place. Due to inclement weather, the Chapel service was relocated to the GB Robertson Hall for the second year running; however, the Year 6 boys and choir certainly did us proud.  I appreciate the effort and organisation of all staff: Father Chester Lord for the Chapel Service, Pauline Anthony for her creative and heartfelt reflection, Bill Gibney for his IT expertise, Jared Furtado for the music, Lynn Bullock and Gillian Williams for the photo presentation and homeroom teachers for their class activities. Special mention to Conrad Retschko for the superb reflection he shared with us all. Last Friday morning was a wonderful celebration.
For many years we have participated in cultural exchanges with Milikapiti School on Melville Island and Pormpuraaw School located on the west coast of Cape York Peninsula.  Year 6 Student Exchange Program enables the boys to foster and develop relationships, communication, understanding and respect for each other's way of life and culture. Later this term, we are sending eight Year 6 boys: Rishi Mahendranathan, Harry Heaselgrave, Harvey O'Sullivan, Bailey Mulhall, William Rattray, Edward Bailey, Huw Thomas and Frank Wu to visit our friends Milikapiti.  Four Year 6 girls from Turner House: Bonnie Lampard, Meg Noske, Chloe Stokes and Abigail Bracken will also join the BGS touring party.  This initiative continues to see our links with Firbank further strengthened.  Daniel Cameron, Luke Connolly, Thomas Horton, Luca New, Ryan Raglin, Lachlan Reid, Shau-En Usher and Charles Williams will travel to Pormpuraaw at the same time.
Junior School happenings and reminders
6 Endeavour and 6 Investigator have spent this week at Lake Camp Coolamatong and experienced a variety of activities: raft building, triangia cooking, canoeing, mountain bike riding, beach discovery hike, sailing, camping out at Rotamah Island and an Indigenous workshop. I enjoyed spending time on Monday and Tuesday with the boys and staff – the boys' teamwork and interaction was a credit to both themselves and their teachers.  Best wishes to 6 Discovery and 6 Resolution for next week at Lake Camp Coolamatong.
Thank you to our ELC4 and Year 3 mums who gave their time wrapping flowers and gifts for Mothers' Day.  A special mention to Dr Eva Aschman and the JPG for their coordination.
We always have challenges managing the car park. It is important for all parents and extended family members to understand and support the systems that are in place to ensure the safety of the boys and to assist with the flow of traffic.  In recent weeks, we have noticed the increasing speed and dangerous driving of some cars.  Please ensure you monitor your driving whilst using the car park.  Click here for directions.
From the Director of the Early Learning Centre – Amelia Barrow
Healthy Minds in the Early Learning Centre
A main focus in the ELC is promoting a positive mindset for the boys and our daily practice of Mindfulness plays a big role in setting up our day of learning. Whether it's practising self-regulation and breathing techniques or slow yoga positions, the boys certainly begin their day in a calm and positive way.
We are really proud of the boys' independence during meal times when opening packages, choosing healthy options and drinking water to keep hydrated. The boys are great at understanding that they need 'Brain Food' for morning tea, and although having only fruit or vegetables for our morning snack can be a challenge at times, we notice the benefits of the sugar reduction. Many thanks to our parents for supporting this and providing a few options, as the boys do get quite hungry – especially when having growth spurts.
The Outdoor Program will continue and as we head into the colder months. Please double-check your son is equipped with gumboots and a wet weather jacket. We rug them up and ensure that they're cosy and warm whilst enjoying the outdoor environment. Puddles and rain have never stopped a boy from enjoying his learning, that's for sure!
Next week we are holding our Parent Teacher Discussions with ELC4 interviews being hosted in the Prep classrooms in the Junior School. ELC3 interviews will be held in your son's classroom. This provides us with the opportunity to share your son's development and discuss his next learning goals. We thank parents for making the time to meet with their son's teachers as it is vital for a successful 3-cornered partnership.
Little Tonners – an invitation
ELC4 families, we need your help to cheer on the BGS First XVIII Footy Team as they take on Scotch College on Saturday 1 June on the Crowther Oval.
The ELC4 boys will have the opportunity to run onto the oval holding the hand of one of the players, as a player escort – what an experience!
They will also be able to join in the BGS song (we're practising in the ELC), enjoy some hot footy snacks and see the players' training facilities. And there will be a goodies bag too!
If your family can make it, please RSVP to Amelia Barrow by 27 May. We'd love to see you there.
ELC4 boys, please wear your BGS uniform and runners for this important job.
ELC3 families, you are welcome to come to the game as supporters too!
Parenting Styles – What type of parent are you?
There are so many different opinions offered on how best to parent. New parents will often have firm beliefs about how they wish to balance love and discipline, but this ideal often goes out the window when a toddler throws their first tantrum in the supermarket! Raising children can bring parents and caregivers great joy despite many learning 'on the job' and growing into the role through experience and understanding. In this SchoolTV Special Report, parents and caregivers can gain a greater understanding of the four defined parenting styles by taking part in the quiz. It can guide parents towards deciding which style they wish to adopt and the effects it may have on their children. Click here to view.
Teaching and learning
Years 3 and 4 String Program from Term 1
The Year 3 and 4 Music Program focuses on putting theory and aural skills into an instrumental context.
At the end of Term 1, the Year 3 classes and their string teachers gave a string lesson demonstration of all their skills learnt so far. This included: performing 'open' string pieces from Vamoosh Book 1, how to play pizzicato technique, reading notation and how important it is to have a good posture and left hand shape.  The boys thoroughly enjoyed sharing with their parents how much they had achieved in the first nine weeks of the School year. 
The Year 4s have been attending their weekly ensembles and this term are preparing to perform at the Year 4–6 Choral and Instrumental Concert at St. Andrew's on 11 June at 7.00pm.   Year 4 ensembles are supported, like the Year 3 Program, by their small group lessons where postural foundations and notational reading are key skills. When they come together as an ensemble, their repertoire from Vamoosh Book 1 is consolidated and refined and other important ensemble skills are experienced including:
Experiential learning – boys put their technical and musicianship skills into a practical and ensemble context. They develop their understanding of why technique and musicianship skills are key to improve their instrumental performance.
Social and emotional wellbeing – share the joy of making music with others, where boys share and learn from each other.
Team work – boys learn to listen and non-verbally communicate with each other to create music as a team, learning balance, intonation, rhythm and performance etiquette.
Organisational skills – learning their part, being on time for rehearsals, the logistics of moving equipment around, being ready to perform.
While most importantly, having fun! 
EAL Football Clinic
Moving countries can be a daunting experience, with so many new things to learn and understand. This week the EAL students in the Junior School displayed courage and enthusiasm with learning some basic footy skills. Most of these boys have never experienced footy before so it was great to see them trying so hard to bounce, kick, mark and handball a football. Some of the boys have been so brave in choosing AFL as their APS sport, despite the fact they have never played before. Many boys are enthusiastically following a football team and some are venturing onto the oval at recess and lunch times to have a kick with their peers. Learning some of the basics of the game is a step towards them feeling connected with their new city and our School; they now have some skills to play and talk about the game with their friends.  Thank you to Stuart Thompson and Glenn Garland for running the session. 
Anzac Assembly
On Friday 26 April, 2 Acacia conducted at Anzac Day service at the Junior School weekly assembly. The theme of the service was to acknowledge the centenary of the Brighton Grammar commemorative service held in 1919.
At this 1919 ceremony, an Avenue of Honour was planted on the Sports Oval in memory of Brighton Grammar School Old Boys who had given their lives during World War 1. Forty-nine trees were planted, by current students, to represent each soldier who had died.
Prior to Anzac Day, the Year 2 boys had researched and written about the Gallipoli landing and campaign and some of the Old Boys who had made the ultimate sacrifice. The Junior School presentation focussed on 'Anzac Day: What's It All About?', the 1919 'Avenue of Honour' ceremony and three Old Boys (Malcolm Brown, James Campbell Telford and George Risdon Grimwade) who fought and died at Gallipoli.
BGS Business Breakfast: Can entrepreneurship be taught?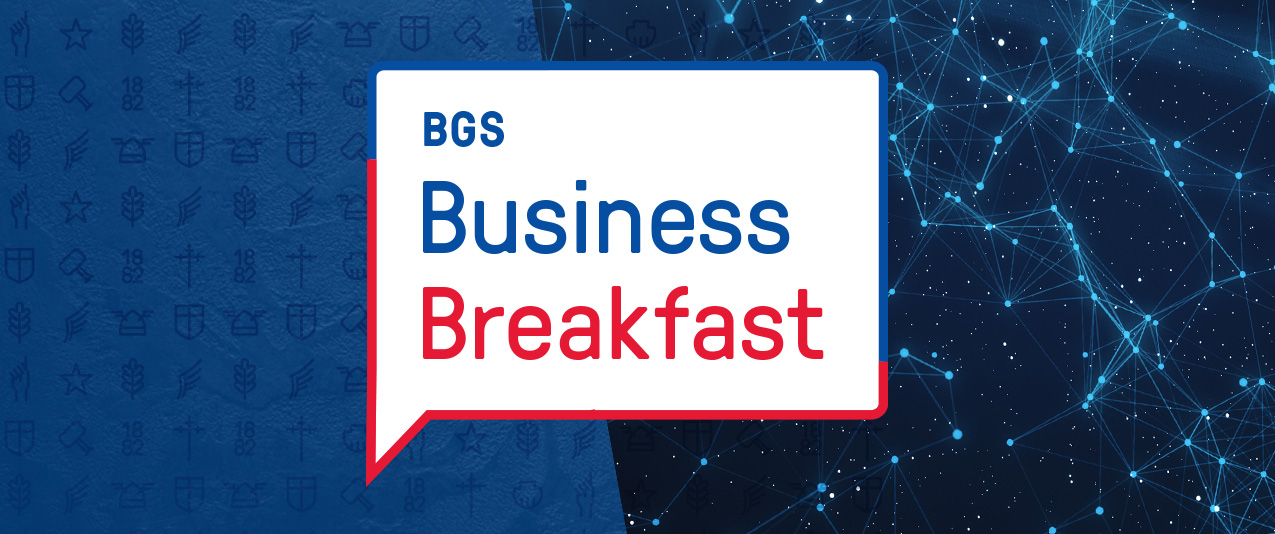 Our next Business Breakfast is fast approaching (23 May) and it is one you won't want to miss. We will be hearing from Georgia McDonald (business leader, teacher, mentor and Director of the Wade Institute of Entrepreneurship) on the topic, 'Can entrepreneurship be taught?'
BGS is now partnering with the Wade Institute – come and hear more about how it is leading the way in the delivery of immersive education programs.
BGS Business Breakfast details and bookings.
Particular thanks to our event sponsor, Willis Towers Watson, whose support of this breakfast enables 100% of your attendance fee to be directed to the BGS Building Fund. Willis Towers Watson has been providing insurance services to BGS for over 20 years and offers a range of insurance solutions. You can find out more about their services here.