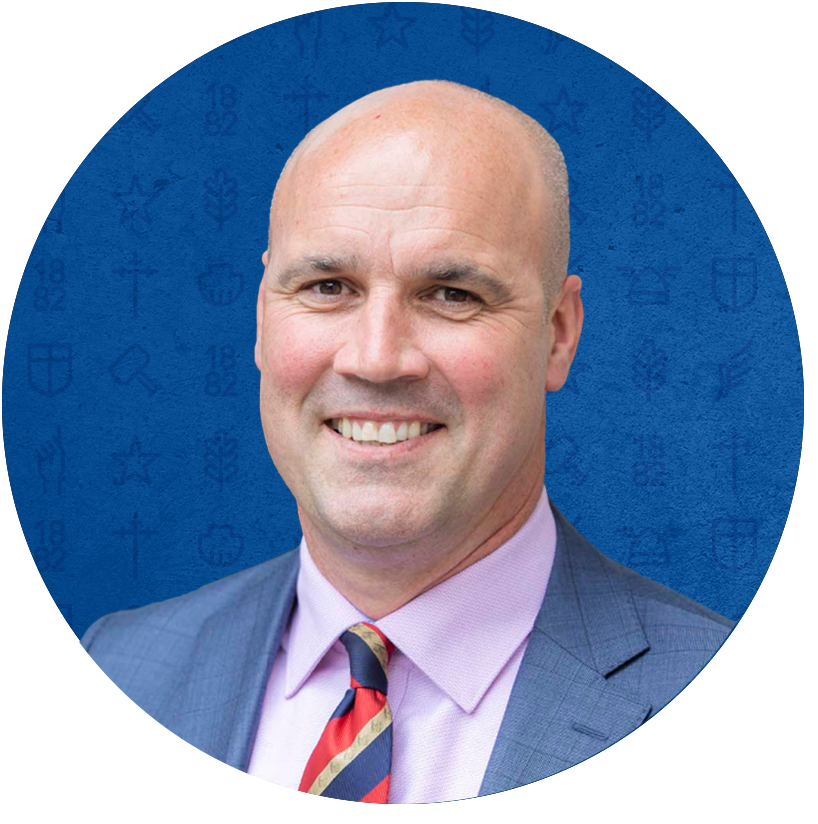 Ross Featherston
The Headmaster of Brighton Grammar School
Three events over the past week have highlighted the need to put our young people's mental health at the forefront and support their psychological, emotional and social wellbeing.
The first was an article in The Age on Saturday which featured Brighton Grammar's wellbeing program and our focus on boosting the boys' emotional intelligence and resilience, to equip them with the skills and mindsets they need for life beyond the school gates.
Then I watched Old Boy Dylan Alcott (OB 2008) achieve the Golden Slam in tennis on Sunday, the first man to achieve this in tennis history. I was struck by how he has overcome physical and mental challenges to become world number one in his sport and has grown into the confident young man he is today.
Finally, the State Government announced on Tuesday a boost in funding to open pop-up counselling services for Victorians, especially our young people, a move that has been welcomed by mental health experts.
These events show the importance of placing our focus on good mental health, not just for our boys, but for our staff and the wider community. I hope you take the time over this holiday break to stop, reflect and recharge and please contact the School if you or your son need assistance.
My thanks to all in the BGS community for their support throughout what has been a challenging term!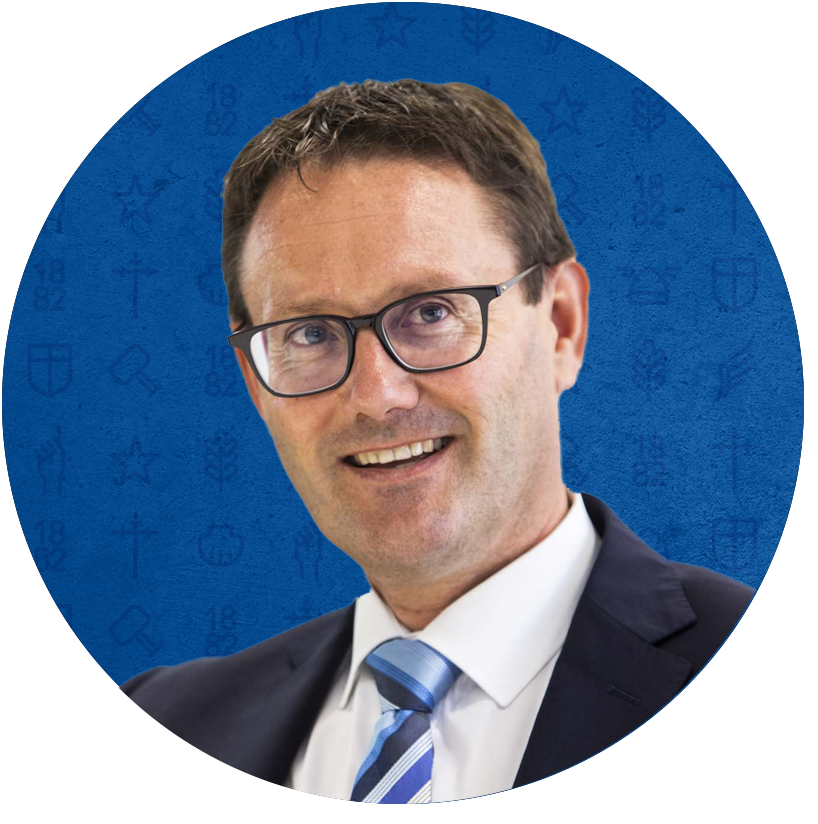 Peter Tellefson
Deputy Headmaster, Head of Junior School
As Term 3 Distance Learning draws to a close, we have much to be proud of and plenty to celebrate. As the term progressed, the need to mix up the routine by introducing Wellbeing Wednesday, Fun Friday, virtual incursions, guest presenters, Dress Up days, Energiser activities, special projects, House points, Chapel and weekly assemblies were well received by boys and staff. These changes created varied learning opportunities with a common theme and focus on wellbeing for our boys and staff to develop greater connections.
Our boys have proven they can adapt and be flexible to new learning environments and we are extremely proud of their efforts as they demonstrated resilience and perseverance to maintain focus and continue to do their best as Term 3 comes to an end. Our boys enjoyed the cartoonist (Prep – Year 2), author/illustrator (Years 3 & 4) and magician (Years 5 & 6), and this experience was our opportunity to say well done.
I am most appreciative of the significant commitment staff have provided to the boys in our care and I extend my thanks to our wonderful team of teachers in the Junior School. We have all learnt so much as the term progressed and I thank our parents for their messages of support, understanding and positivity through these challenging times. 
Best wishes for the next two weeks, enjoy being out of the school routine.
Take care.
Student Achievements
I was impressed with the number of boys who participated in our recent lunchtime zoom Instrumental Concert on Wednesday. Congratulations to Sebastian Schmidt (Piano), Ryan Lin (Violin), Eric Shao (Piano), Waters Zhang (Violin), William Husband (Piano), Euan McQualter (Trumpet) and Leon Thomas (Piano) and thank you to Kurt Abell and Hayley Blakiston for their organisation.
Best wishes to Aiden Zhang on his National History Challenge entry which has been placed in the top three in Victoria. Aiden's submission on, The atomic bombing of Hiroshima and Nagasaki, has progressed to the national level. This is a fantastic achievement and we wish Aiden all the best in the national judging.
Congratulations to the 37 boys who participated in the Zonal Chess tournament. Playing online adds an extra level of difficulty and strategic thinking. Well done to Thomas Zhuang (Year 5) who was our best player, ranking 12th out of 108 players. We encourage boys to continue games of chess at home with siblings or parents or online via Chess.com and beginners can try the app Chess for Kids- Play & Learn.
Wilson House Happenings & Reminders
A modified Term 3 Report focusing on Effort and Attitude in the Key Learning Areas of English, Mathematics plus the various synchronous (live) Specialist classes will be available for parents to access via the Synportal from Wednesday 22 September.
Classes conclude for Term 3 tomorrow. The first day of Term 4 is Tuesday 5 October 2021.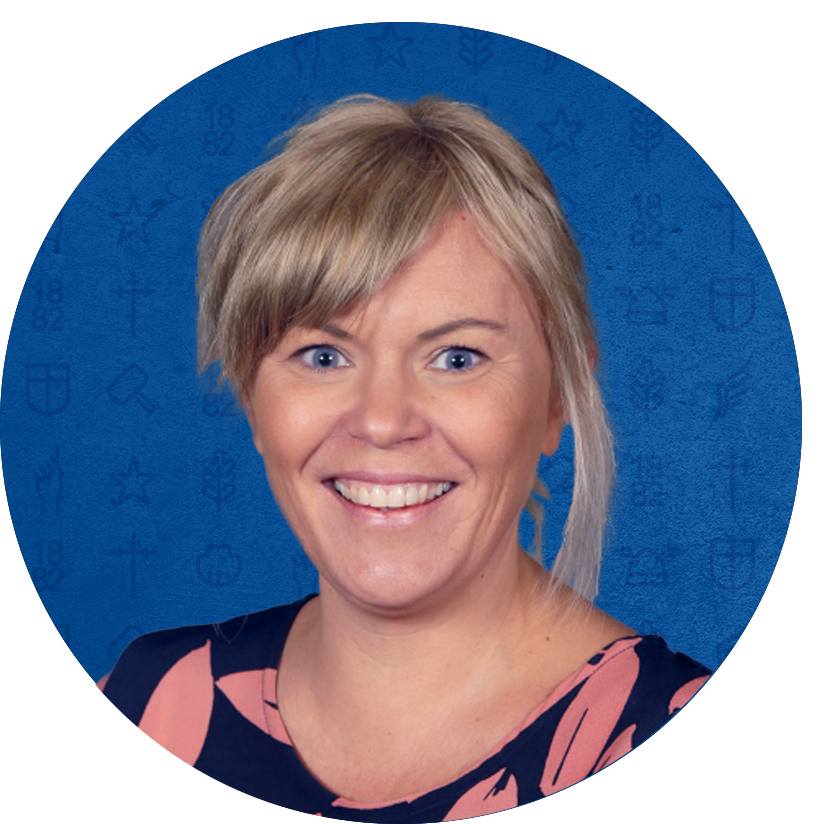 Amelia Barrow
Director of the Early Learning Centre
There was much excitement as the boys bustled into the ELC at the beginning of the week after having a relaxing long weekend at home (albeit in lockdown). This week we have had Footy Finals Fever in the centre with our keen Melbourne and Western Bulldog supporters bragging about their wins of the weekend – how young they start.
The boys have flourished in the spring weather this week and although a little brisk in the mornings, it doesn't stop our boys from being outdoors to have some fun in our big backyard. The sandpit has been a busy learning area with the boys designing rivers, castles, dump truck sites and kitchens as they work together in small groups playing cohesively.
The boys have been noticing the changes in our weather and the natural environment which led their research into the seasonal changes. Life drawings of the plants and photographs have supported their inquisitive little minds as they monitor the growth of our plants. The bird life has soared in our eucalyptus trees with the water bath and bird feeders beginning to entice our local magpies (and we aren't talking about Mr Tellefson).
We decided to set up training drill obstacle courses just like the real footballers use to build our muscles in preparation for the big match. Today being our highlight of the week, the boys arrived in their chosen sporting team colours ready for an action-packed day. We loved seeing Mr Tellefson as he visited to make sure there were a few Collingwood supporters coming through the school.
On behalf of the ELC staff, thank you to our parents for their understanding during this difficult time. As we often teach the boys, being kind and compassionate to one another is an integral quality we need as humans in this world. We hope you all have a lovely two week holiday and look forward to seeing you on Tuesday 5 October for the beginning of Term 4.
How to build confidence
Confidence is one of the most powerful and elusive qualities that creates success in life. 
Building confidence means that we develop the courage to try out new things. Unless we are exceptionally talented, most of us approach new activities with a slight apprehension, which is usually followed by bewilderment and confusion. Our first attempts may be feeble but if we persist we often gain a sense of mastery.  
Holiday Activities
Australian Shakespeare Company Online School Holiday Workshop
Join us these school holidays for enchanted sessions of play and discovery through a selection of Shakespeare's plays, as we combine zoom time and activity time. Students will come together for fun online sessions and escape the screen to enjoy the activity packs and props posted to your door!  See link below for further details:
Read other eNews from this week