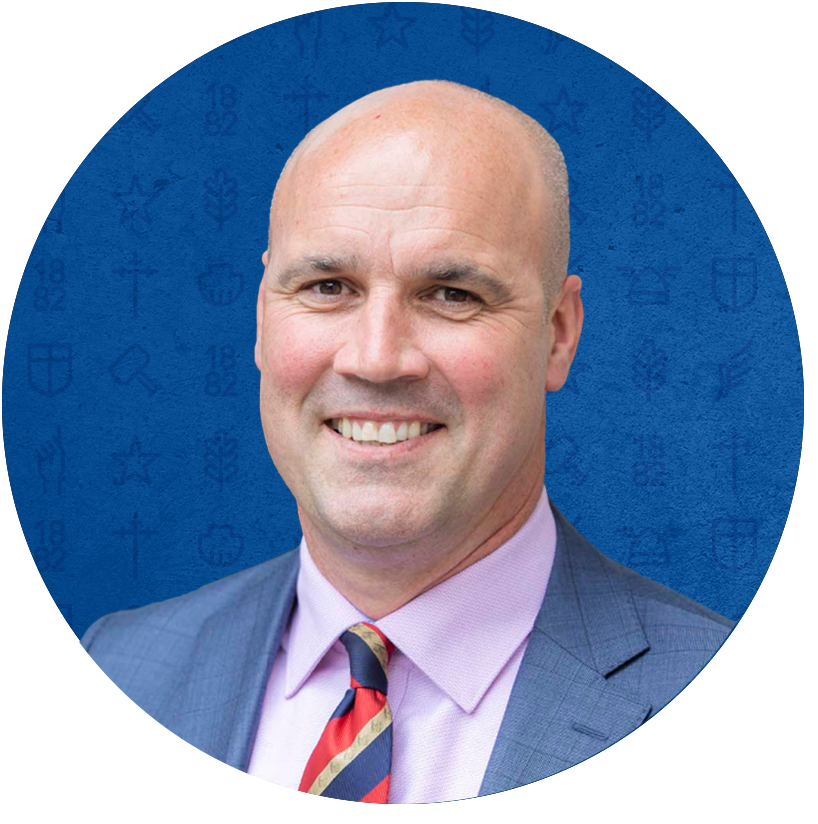 Ross Featherston
The Headmaster of Brighton Grammar School
One of our key pillars is to be a leading school for boys, particularly in the area of mental health. We want our boys to learn good health practices and develop a positive and growth mindset.
So it is timely that during Men's Health Week (14 – 20 June), Brighton Grammar has been shortlisted for Best New Men's Health Initiative in the 2021 Men's Health Awards, for our work in the positive masculinity space.
The awards are an initiative of the Australian Men's Health Forum to recognise the work being undertaken to improve the lives and health of men and boys.
We are one of 10 finalists for this award and you can vote for the BGS +M Framework here.
On Monday 9 August, Dr Ray Swann will head a panel of experts to talk about positive masculinity (+M). Registrations are now open for this free parent webinar which I recommend to all families.
Finally, the Tsindos family has asked that we share the funeral details for James which you can read here. A school memorial service for James is planned for next term.
Enjoy the break and I look forward to welcoming the boys back to school on Tuesday 13 July.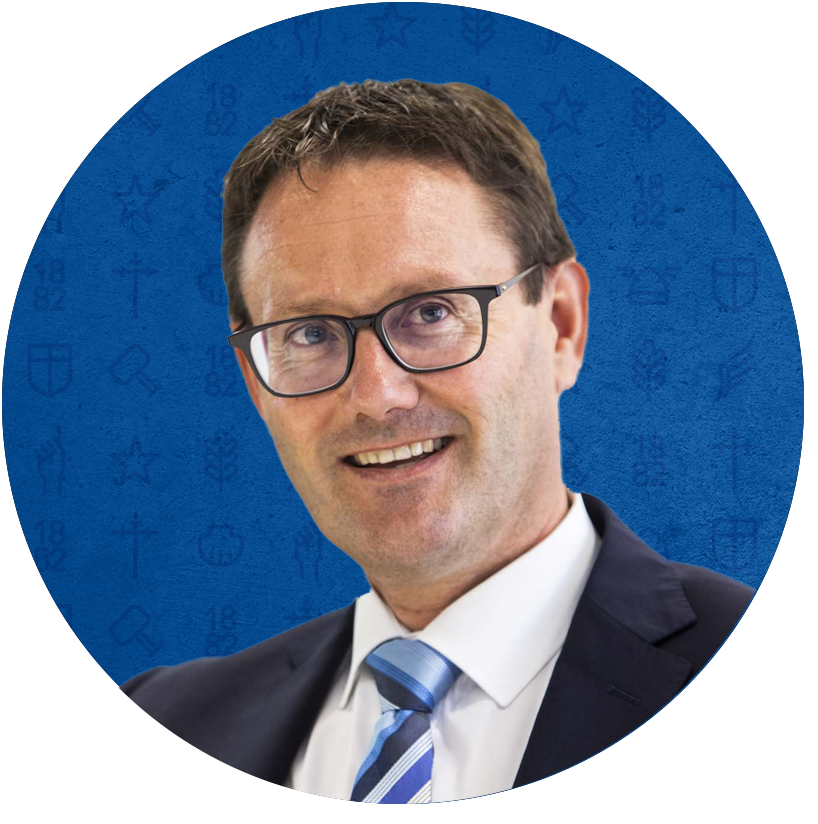 Peter Tellefson
Deputy Headmaster, Head of Junior School
School life has been busy this term and it is hard to believe we have reached the halfway mark of 2021. 
A snapshot of the term saw our boys participate in a variety of learning experiences; Prep to Year 4 Firbank visits, Year 4 and Year 6 Outdoor Education programs, Mother's Day morning, Year 3 and Year 5 NAPLAN, class and sport photographs, Prep to Year 2 percussion performance, Year 5 Goldfields visit, House Cross Country, Music Ensemble rehearsals, APS Sport, Division Cross Country, Year 6 Immigration Museum and Street Art tour and the Year 1 past and present Brighton tour. 
We have enjoyed a successful Term 2, our transition 'in and out' of Distance Learning 5.0 was seamless and I am appreciative of the great work from our boys and staff and the continued support of all parents. 
Best wishes for the break, enjoy being out of the school routine and, to those who are able to travel beyond metropolitan Melbourne, keep safe.
Take care.
Junior School happenings and reminders
Our Term 2 Ute Full of Food will be held tomorrow. Items particularly requested are: breakfast cereals, sugar, jams and spreads, pasta and pasta sauce, rice, noodles, biscuits, tins of vegetables, fruit and fish are particularly welcome, meals-in-a-can, toilet paper, bathroom supplies.
Prep to Year 6 Semester 1 Reports will be available online from 4.00pm today via Synportal and the BGS app. Parent-Teacher Interviews are scheduled for early next term on Wednesday 21 July and Thursday 22 July.  Booking information will be emailed early next term. Homeroom teachers and Specialist Staff will be available to meet with parents
Congratulations to all boys involved in Football, Cross Country, Lawn Bowls and Volleyball as part of our Term 2 APS Sport. Thank you to all staff who have coached and managed teams, to the many parents who support their sons on a weekly basis, and to Glenn Garland for his excellent organisation. Term 3 Sports are Soccer, Basketball, Handball and Hockey.
From next term, the BGS Absentee Line will move online and no longer be available to record student absences. Please use the BGS app to notify the School of your son's absence, late arrival or early departure.
Term 3 commences Tuesday 13 July at 8.30am; boys continue to wear their winter uniform throughout Term 3.
Ahead of 1sts teams fixtures this weekend for Football and Soccer (Friday) and Rugby (Saturday), please note that these events are not open to spectators. We appreciate this is an inconvenience to parents, however being able to have the boys back for sporting competitions is our primary objective.
Student achievements
Congratulations to the following boys from Prep to Year 6 who will be presented with Term 2 Class Effort Cards.
Congratulations to Hudson Hallinan and Richie Evans on their appointment as Junior School Snowsports co-captains.  We wish all boys who are trialling for the Snowsports team well in the upcoming competition.
SSV Team Vic Sports Trials
The trials process for boys trying out for a School Sport Victoria Team Vic team has been running throughout Term 2.
The first step was internal trials at BGS in Term 1, with endorsed boys attending further trials in each of the sports below.
Congratulations to the following boys who advanced through various levels of trials, in pursuit of a place in a Team Vic team:  Lincoln Sharpe (Basketball), Charlie Cordner (Basketball), Charlie Corben (Basketball), Lachie Strahan (Football), Luke Kollmorgen (Football), Hamish Mackintosh (Soccer), Rudy Schnepf (Soccer), Mitchell Carney (Hockey), Luke Lawrence (Cricket), Hamish McCausland (Cricket) and Brodie Buckingham (Cricket).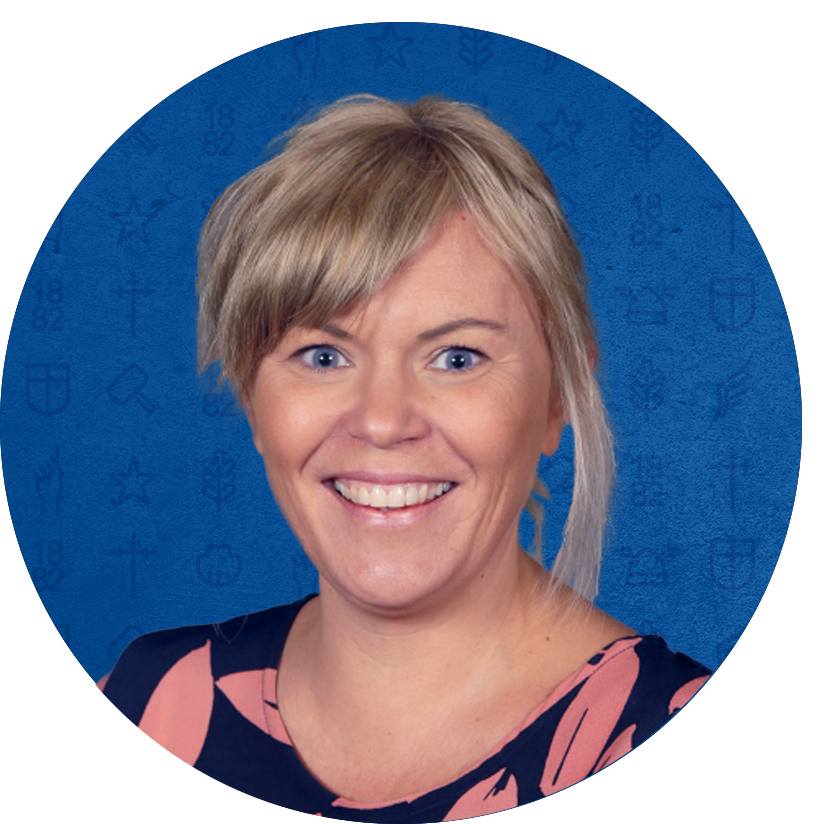 Amelia Barrow
Director of the Early Learning Centre
Reflecting on the term always reminds us of the wonderful growth and development of each boy, and the vast learning that has been offered across all four rooms. This has been also been represented in your son's individualised portfolio and we thank you for completing the feedback form.
This week it has been wonderful to see all of the boys back and once again in their normal routines, although as educators we did notice that lengthening our morning program by reducing transitions helped settle the boys and created opportunities for extended concentration and in-depth learning.
I am sure the boys are looking forward to a well-deserved break before we return for Term 3. Our holiday program looks to be a great success with exciting experiences planned for each day.
We ask that parents please read the ELC Holiday Program On-site Operating Guidelines, including QR Code check in.
Our thanks to the boys, families and staff of the ELC, wish you all happy and safe holidays and look forward to seeing you in Term 3 on Tuesday 13 July.
Friendship and belonging
Learning how to make new friends and keep them involves a number of skills. For some people, these skills come very naturally. For others, this can be much harder to navigate.
Belonging to a group that is like-minded with similar interests is highly beneficial to a young person's wellbeing – it gives them a sense of security and helps them feel valued, which in turn builds their confidence. Positive friendships are an important part of the journey into adulthood.
Parents play a crucial role in providing guidance on the many social and emotional skills required for healthy relationships. However, not all friendships are regarded as positive. Sometimes young people develop negative or toxic friendships, so it's important for them to learn how to identify, avoid or manage these friendships. 
Music-A-Thon 
The Music and Community Service Departments are excited to announce the BGS Music-A-Thon!
During the first two weeks of Term 3, all Music students are encouraged to seek sponsorship for every minute that they practise. All funds raised will directly support UNICEF and their ongoing efforts surrounding the COVID-19 crisis in India.
Further information and the sponsorship form will be provided to Junior School students at the start of Term 3. 
Kurt Abell
Head of Instrumental Music
Sewing Teddy Bears in Art
Designing and sewing a teddy bear has become an annual tradition for our Year 4 students.
The creation of a bear is the culmination of sewing skills that the boys have been building on since Prep when begin sewing with plastic needles and an open weave fabric, to completing design, adjustment, transfer, sewing and accessories in Year 4.
The boys sew with metal needles and use a number of different sewing techniques sewing on buttons for eyes and creating their individual bear faces. The designs are then sewn up, filled with stuffing and personalised with capes, masks, backpacks, clothes etc.
With the boys return to on-site learning, we look forward to sending home supplies and wait with bated-breath for the finished creations to return to school in Term 3.
Mandy Foulds
Art Teacher
Read other eNews from this week