A Word from the Headmaster – Ross Featherston
Looking after oneself
With World Mental Health Day last week, I read with interest an article on the views of young Australians on the state of their mental health. Almost two thirds of young Australians believe their mental health is declining, according to a report by headspace National Youth Mental Health Foundation. Social media was listed as the highest cause of this (37% of respondents), with expectations and study also cited.
Reading this report sent me back to the work of leading mental health advocate Wayne Schwass, of Puka Up, who has shared his compelling story with our students. Wayne's eulogy for the late Danny Frawley contained a powerful message for us all when he said, 'my health and wellbeing is ultimately my responsibility, it's up to me to stay healthy and well'.
I would encourage you to visit headspace  and read about the healthy headspace action plan and seven tips to staying mentally healthy and well. Please feel free to share these tips with your family and friends.
Have a great week.
From the Deputy Headmaster, Head of Junior School – Peter Tellefson
Last Friday's House Athletics Carnival was most successful and the weather was good to us.  I appreciate Glenn Garland's excellent organisation and the support all staff provided to ensure the smooth running of the day. Congratulations to the boys for their level of participation, sportsmanship and active support within their House. The House competitions generate fantastic team spirit and connectedness and the boys enjoy the events with plenty of noise and colour. Thank you to the many parents who supported throughout the day, and joined us for lunch. At these events we gain a strong sense of 'team' which in turn benefits the boys and provides them with excellent experiences whilst at school.  Crowther was named House Champion and Armstrong was awarded the House Spirit award.
At the presentation, I commended the boys on their sportsmanship and effort to do their best in the various events.  I shared my belief that boys often put too high an expectation on themselves in regard to 'winning and sport'.  A number of years ago, I would see tears from boys who did not cross the line first, as they felt 'they had to win'. Our emphasis is always on doing your best in all facets of life including life at school, not having to be the best.  This year, I did not see tears, I saw boys give their best and who were quick to recognise the achievements of their mates in opposing Houses.  These sporting events are great lessons in life and the boys are learning these lessons well.
In comparison with many independent schools, Brighton Grammar is considered small in terms of enrolment numbers. I believe it is a great strength of the School as our numbers allow a stronger sense of belonging and connectedness within year level groups, and ensures all boys are known across the School. The close proximity of the Junior and Secondary School is also a significant advantage. Another benefit is the focus we place on transition which is very well-managed at our School. It is important we provide support and guidance as the ELC boys venture across the car park to the Prep classrooms, and the Year 6 boys walk from Wilson House to Year 7 and the Urwin Centre. The Year 6 boys and parents have had their first formal day and presentation yesterday, and we also hosted the new Year 3 to 6 boys who will join us next year. In coming weeks, we welcome the 2020 Prep boys to the corridors of Wilson House. These programs are also a reminder of how fast the end of the year is approaching.
Junior School happenings and reminders
Please note that the Junior School Car park will be closed from 11.30am – 1pm on Monday 21 October due to Valedictory celebrations.
All boys are now wearing the summer uniform. The wearing of the broad-brimmed hat during recess and lunch is compulsory for our 'No Hat No Play' Policy. The Year 5–6 boys may wear their BGS caps on Wednesdays.
Best wishes to the Year 6 boys and dads who are attending the Year 6 Father/Son Rafting weekend with the Outdoor Education staff.
Best wishes to the Year 6 boys and staff participating in Relay for Life on Saturday 26 October to support the Cancer Council. All boys from ELC to Year 6 can wear casual clothes, with a touch of white/purple/yellow on Thursday 24 October to assist with fundraising. A gold coin donation would be appreciated.
Please mark Friday, 22 November in your diary for the Junior Parents' Group's Family Fun Night from 4.30pm – 8.00pm. This is the major JPG fundraiser for the year and I am sure we will all enjoy this year's event. The organising committee is working hard to ensure the night will be entertaining for all. Further details will be forwarded to parents via School Stream.
The Prep to Year 3 boys will be participating in their Outdoor Education Experience on the following dates:

Wednesday 30 October – Friday 1 November
Year 3 Camp – Candlebark Farm, Healesville

Thursday 7 November – Friday 8 November
Year 2 Outdoor Experience and Sleep Over – Merricks Lodge, Merricks, boys return 2.30pm Friday

Wednesday 6 November
Year 1 Outdoor Experience – Merricks Lodge, Merricks , boys return 4.00pm

Monday 11 November
Prep Outdoor Experience – Ricketts Point Marine Sanctuary, Beaumaris, boys return 3.00pm
From the Director of the Early Learning Centre – Amelia Barrow
Practising being big boys in the Early Learning Centre
How we love Term 4 in the ELC – there is never a moment without action and excitement! This week we started the Transition Program for 2020 classes by providing the ELC3 boys the opportunity to explore the Wallaby and Bandicoot classes. The boys met with ELC4 staff and also welcomed new friends who will join us next year. How little they still look moving up to the big boys' rooms. The ELC4 boys who are continuing on into Prep were bursting today to head over to the Prep classrooms and playground, and had so many stories to share afterwards. We will also have the excitement of meeting our youngest boys for ELC3 2020 Transition tomorrow morning. Class groups for 2020 ELC boys will be sent to parents once we have completed the three Transition sessions. Please contact me if you have any queries.
Preparation for Christmas has also begun with our Pageant rehearsals. Between angels, shepherds and kings, the boys performed extremely well in learning their songs, with the current ELC4 boys leading the way. 
A term calendar has been sent to all families via SchoolStream. Copies of the calendar will be placed in the foyer as well. 
Boys are required to have sunscreen applied prior to entering the classroom during Term 4. Staff apply sunscreen after lunch for the remainder of the school day. If the boys are at before school care, please ensure they have their school hat on arrival. All boys are required to wear their school hat to enjoy the outdoor program. The School has a 'No Hat, No Play' policy. 
A reminder that toys should not be brought to School. Unfortunately some special toys have been misplaced at school which can be quite upsetting for the boys. A rest/comfort soft toy is still recommended for rest time.  Many thanks for your understanding with this. We will also discussed this with the boys.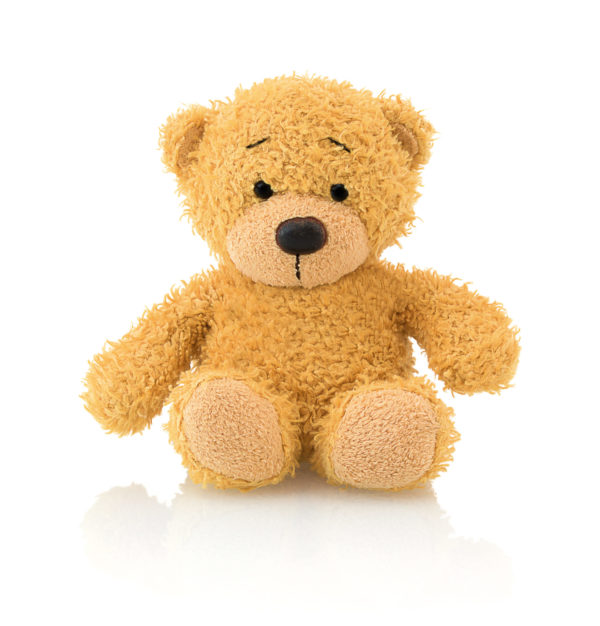 Please send through any feedback regarding our programs; your opinions and recommendations are always valued.
Teaching & Learning
China Tour 2019
Eight Year 6 students and two staff were lucky enough to travel to Hangzhou, Shanghai, Xian and Beijing on the annual China tour at the end of last term.
The group visited sights of cultural and historical significance and gained a deeper appreciation of China. Each city had its unique and interesting history, magnificent buildings, historical museums, and of course delicious food!
A highlight of the tour was spending four days at our friendship school, Hangzhou Chang Jiang Primary School. From walking to school each morning through the bustling streets, to eating prepared lunches served by peers, the school experience was unforgettable and gave the boys a deeper understanding of Chinese culture and the daily life of Chinese students. Friendships were forged and lasting connections were made.
Thanks to Peter Tellefson, Lynn Bullock and Jack Xie for their organisation and attention to detail that made this trip such a success.
Sarah Straford and Linda Chen 
Junior School Learning Support Teacher and Mandarin Teacher (Years 5–8)
Prep visit to Melbourne Zoo
On Monday, 29 Prep boys, parent helpers and teachers boarded a bus bound for Melbourne Zoo. The excitement was palpable and 'are we there yet' could be heard echoing throughout the journey.
At the zoo, boys participated in a Wildlife Warriors information session. They learnt about the different habitats of animals and features they use to protect themselves from predators. The boys patted a corn snake and observed a shingle-back lizard, explored the Zoo garden with binoculars and magnifying glasses and ventured around the Zoo with a map to track their journey.
The day was a brilliant yet exhausting one; many thanks to the parent helpers for their support.
This week's parenting tip 
Please view this week's Parenting Tip entitled Helping your child avoid being cyberbullied
BGS Keep Cup



The newly formed student Eco-club has launched its first project, the BGS Keep Cup, available for $26 online and at school events. Read about the club's work.
New BGS Bus Route 
Brighton Grammar has three bus routes operating Monday to Friday; a personalised and safe alternative for your son to travel to and from School. The routes are:

Caulfield to BGS*

Beaumaris to BGS

Port Melbourne to BGS
*Boys can trial this service free of charge* for the duration of Term 4. Register your expression of interest today.
*Normal charges will apply in 2020 if bus run has sufficient interest to continue.  
Visit our website for further details on the BGS Bus Service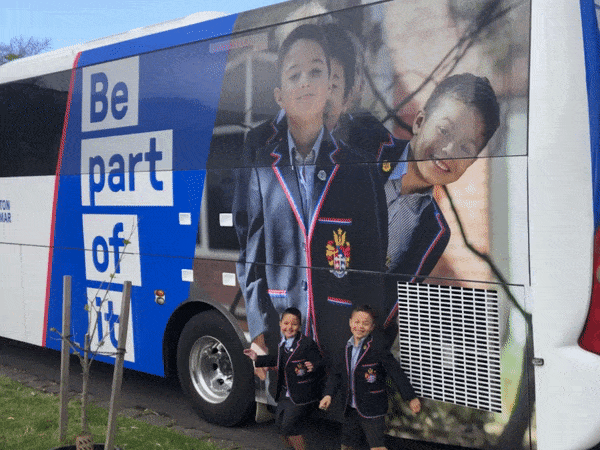 JPG News
Save the Date – Family Fun Night
The Junior School Family Fun Night 2019 will take place on Friday 22 November from 4.30–8.00pm.  All the fun of previous years and more! 
Booking information and further details to follow soon.