A Word from the Headmaster – Ross Featherston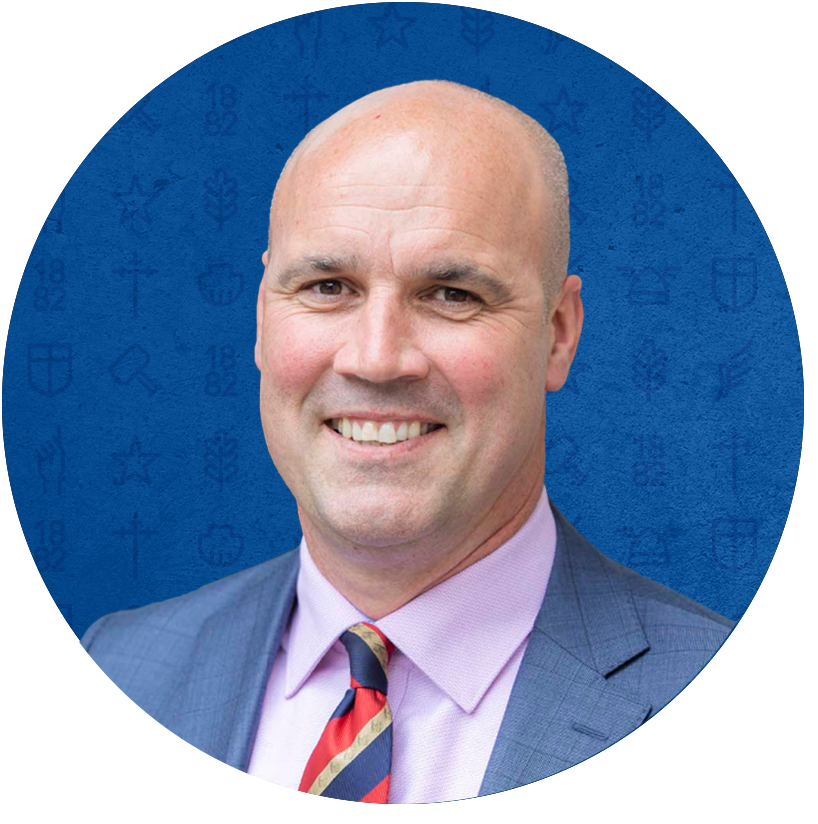 As a challenging but rewarding Term 3 comes to an end, there is renewed optimism in the air as we plan for Term 4 when we can start to, hopefully, welcome the boys and staff back to school.
In a change to our school calendar, Term 4 will begin on Monday 5 October, originally scheduled as a staff PL day, to optimise the boys' learning time. VCE students will return to school for essential assessments during the week, including the GAT on Wednesday 7 October.
Our ELC 3–4 students will return to school for on-site teaching and learning from Monday 5 October.
The proposed timeline is for Prep–Year 2 and Years 10–12 students to return on-site on Monday 12 October, and for Years 3–6 and Years 7–9 students to return on-site on Monday 26 October. We are monitoring government advice daily and I will communicate with you again in the second week of the holidays with further information.
These next two weeks will allow boys to have a break from the daily routine and demands of school and for you all to have some family time together. Once again, we are offering Crowther's Corner as an online resource for activities and ideas, both on and offline, for boys and families.
My thanks to the boys, and our teaching staff, for their collective hard work and positivity throughout the term and Distance Learning 3.0.
Happy holidays, stay safe and well.
From the Deputy Headmaster, Head of Junior School – Peter Tellefson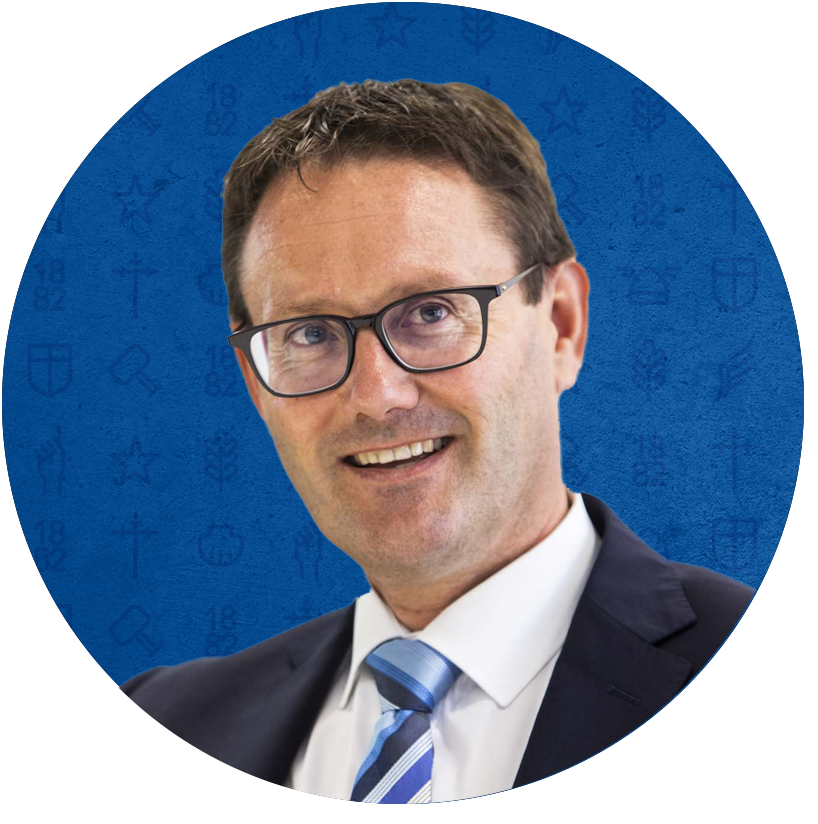 At the end of last week, I packed up my tent for the last time after our Prep – Year 6 camp outs on my balcony as our Father/Son/Special Friends evenings came to an end. While there have been less face to face opportunities during DL3.0, we have made a concerted effort to ensure many events went ahead in a virtual format.
As DL3.0 draws to a close, we have much to be proud of and plenty to celebrate. As Term 3 progressed, the need to mix up the routine by introducing Wellbeing Wednesday, Fun Friday, virtual incursions, guest presenters, dress up days, energiser activities, special projects, House points and weekly assemblies were well received by boys, staff and parents.  
These changes created varied learning opportunities with a common theme and focus on wellbeing for our boys and staff to develop greater connections. We have all learnt so much as the term progressed and I thank our parents for their messages of support, understanding and positivity through these challenging times. 
Our boys have proven they can adapt and be flexible to new learning environments and I know our teaching staff are extremely proud of their efforts as our boys demonstrated resilience and perseverance to maintain focus and continue to do their best as Term 3 comes to an end.  Our boys enjoyed the Magician (Prep – Year 2), Scientist (Years 3 – 4) and Cartoonist (Years 5 – 6), and these experiences presented us with opportunities to say well done.
I am most appreciative of the significant commitment that our members of staff have provided to the boys in our care and I extend my thanks to our wonderful team of teachers in the Junior School.
I look forward to our boys' return in Term 4.  My shoes will need polishing over the holiday period, ready for our toe-taps and greetings as the boys cross the yellow line in the car park.  Our return to on-site learning for Term 4 is as follows:
Monday 5 October
| | |
| --- | --- |
| ELC | Return to on-site learning |
| Prep – Year 6 | Distance Learning commences  |
Monday 12 October
| | |
| --- | --- |
| Prep – Year 2 | Return to on-site learning |
| Year 3 – 6 | Distance Learning continues |
Monday 26 October
| | |
| --- | --- |
| Year 3 – 6 | Return to on-site learning |
Junior School happenings and reminders
A modified Term 3 Report providing feedback in the Key Learning Areas of English and Mathematics will be available for parents to access from 4.00pm on Friday 25 September via the Synportal.
All parents are invited to join Family Zone which provides a complete cyber safety solution for families by allowing parents to set firm boundaries around what their children can access online.  More information can be found at Family Zone.
Classes conclude for Term 3 tomorrow. The first day of Term 4 is Monday 5 October 2020 when classes resume via Distance Learning.



Student Achievements
Congratulations to the boys following who will be presented with their Term 2 and Term 3 Class Effort Cards next term.
I was impressed with the number of boys who participated in our recent lunchtime Zoom Instrumental Concert on Tuesday. Congratulations to Nicholas Galinas (voice), Logan Chilcott (saxophone), John Haralambakis (bassoon), Eric Shao (piano), Euan McQualter (trumpet), Ed Mohseni (flute), Ronnie Xu (flute), Spencer Morley (voice), Elijah Pels (French horn), Howard Shao (piano), Hugo Faulkner-Aschman (voice), William Tan (cello), Anthony Tian (percussion) and Alex Hill (trumpet) and thank you to Hayley Blakiston for her organisation.
From the Director of the Early Learning Centre – Amelia Barrow
Our last week has certainly flown by and, looking back at the term, I am amazed at what we have achieved as an ELC community. Our distance learning program has provided the teachers with a new outlook on programming implementation; however we can't hold back our enthusiasm to see the boys return on-site at the beginning of Term 4.
Thank you to all of our parents who have supported their sons through distance learning. Your patience, support and care of the boys to stay connected whilst learning from home has been incredible. We hope you can find time to reflect on your achievements during these challenging times.
Our holiday program in Week 2 will be in full swing for all boys enrolled and a reminder that the boys are to wear casual clothes and bring along a sunsmart hat. A program will be sent out once we have confirmation of all boys attending and thanks to Kirsty McCormick and Mary Stefanelli for their organisation in preparation for the weeks ahead.
In Term 4, we look forward to implementing our Transition Program for 2021, with more information to come. This will include all of our boys in attendance and we know they will enjoy the experiences planned to support a successful transition ready for next year. Boys are to wear their school hats and have sunscreen applied prior to them entering the ELC. We will be continuing with arrival and departure procedures in line with our COVID-19 protocols throughout Term 4.
We look forward to seeing all of our ELC boys on their return to Term 4 on Monday 5 October. If you have any questions or concerns about your son returning, please do not hesitate to email me. We know how much the boys have been missing their friends, and can't wait to have them bounding into the ELC in a couple of weeks. Have a great 'staycation' and stay safe!
This Week's Parenting Tip
Mindfulness is the practice of being in the moment, being present and being open to what you're focusing on. Mindfulness is currently embedded into the BGS curriculum from ELC through to Year 12, because research has proven that it can help children to calm their minds, as well as reduce anxiety and improve concentration, productivity and sleep. Read more at SchoolTV link for information on:
Difference between mindfulness and meditation
Mental health benefits of being more mindful
Relationship between mindfulness and sporting performance
How parents can support mindfulness at home
Teaching & Learning
Despite R U OK? Day being celebrated remotely this year, it was pleasing to see all Junior School students participating in various activities. R U OK? Day is an annual day dedicated to reminding people to check-in with family, friends and colleagues, because we know that reaching out and connecting can really make a difference to people's mental state.
Boys are never too young to learn how to support their mates. Some of the learning activities included: brainstorming how to be a good friend; identifying the signs to look out for that might suggest a friend is struggling; writing letters to their friends; as well as what they can then do to help their friend (by incorporating the four R U OK? steps of act, listen, encourage action, check in). When we know that people are there for us, it strengthens our sense of belonging, which has been linked with improved mental health.