A Word from the Headmaster – Ross Featherston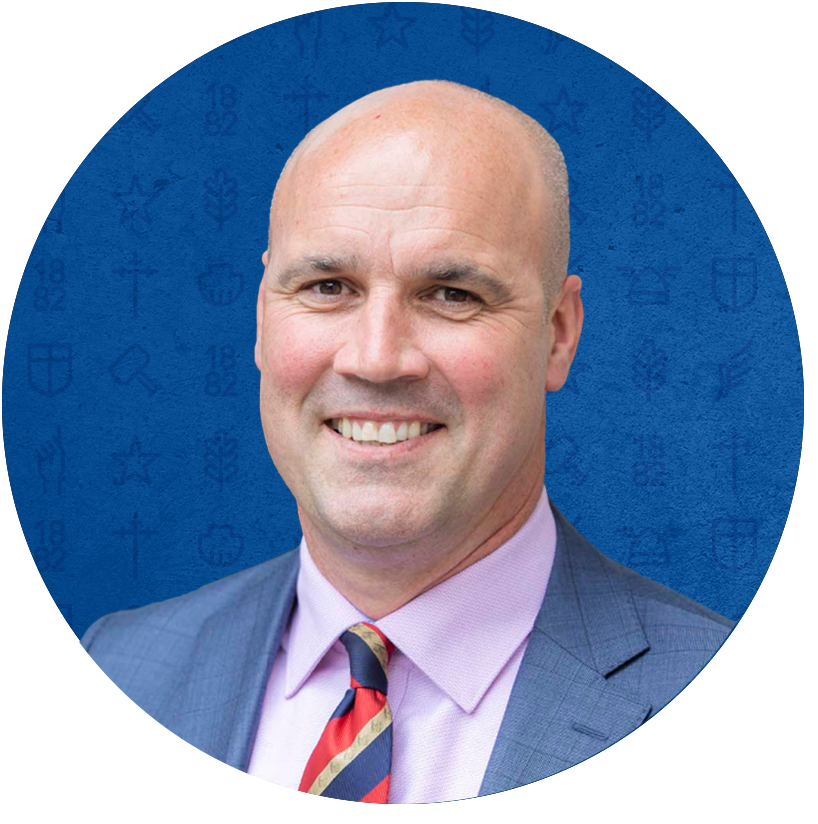 We have almost come to the end of another term, one that challenged us on a number of levels but also one that brought us closer together although physically apart. The hard work and support of teachers and parents kept our boys afloat academically and emotionally over the last few months and I am grateful for your efforts, as are your sons.
We know that a strong sense of wellbeing is essential for students to achieve their academic potential and equipping our boys with the skills and mindsets to foster good mental health and wellbeing underpins all our programs at BGS. This week is Men's Health Week and is a timely reminder of how we need to look after the health of our sons and ourselves during uncertain times.
As we lead into the holiday break, our Director of Crowther Centre and Deputy Headmaster Dr Ray Swann has some key ideas on how to talk with your boys about resetting boundaries on appropriate screen time limits, following the period of distance learning.
I wish you all a safe and happy holiday and look forward to welcoming the boys back on Tuesday 14 July, a day earlier than previously advertised to maximise teaching time in Term 3.
From the Deputy Headmaster, Head of Junior School – Peter Tellefson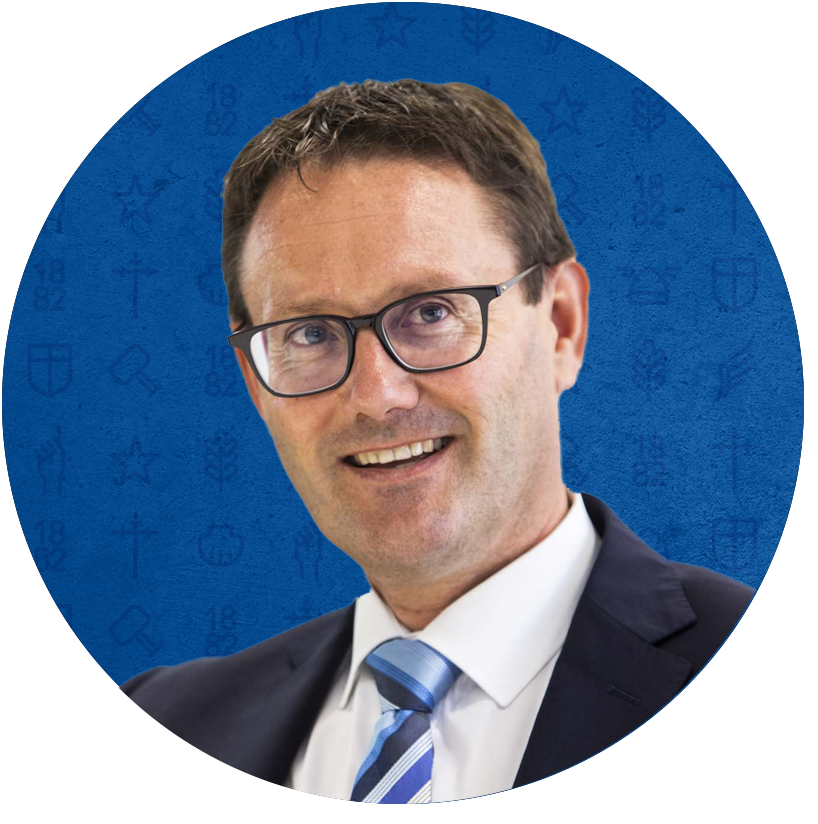 The Junior School Music program has been significantly impacted by the restrictions around physical distancing and group sizes in gatherings as a result of COVID-19.  However, slowly but surely, normality is returning. 
Last week, Year 6 boys auditioned for lead roles in our Year 6 musical, Madagascar, 12 boys performed in our end of term virtual lunchtime Music concert with 21 parents tuning in from afar, boys have been humming along with our Chapel hymns and assembly songs and an undoubted highlight was the launch of the virtual Wilson House song sung by 168 Year 3 – 6 boys. 
From the comfort of their homes, these boys, led by Head of Junior Music Hayley Blakiston, recorded themselves singing the Wilson House song.  Whilst this online rendition had its unique circumstances, our dedicated boys and staff were up for the challenge. 
The boys were invited to record themselves, for some this was a daunting and new experience, but all these challenges were overcome. Whilst COVID-19 restricted us in terms of what we could do together, I was delighted to see our staff using technology creatively to produce a music clip that is a wonderful 'feel good' moment, and to see our boys come together and excel, keep engaged and learn new skills.
I am sure you will enjoy watching the boys perform and I hope it will brighten your day as it did mine.  It was certainly a highlight as Term 2 2020, a most challenging period of time for us all, comes to a close!
Our Parent Teacher Interviews are important to ensure strong connections between home and school and my thanks to Homeroom teachers and parents for your time at interviews this week to discuss each boy's progress and areas of focus required for Term 3. 
Modified Term 2 reports, providing feedback on personal skills linked to distance learning and a general progress comment, are currently being prepared and will be available via the Synportal from Wednesday 1 July.
Student Achievements

Junior School happenings and reminders
I was impressed with the number of boys who participated in our lunchtime online instrumental concert on Monday. Congratulations to Euan McQualter, Harvey Negoro, Brodie Buckingham, Harvey Schutz, Max Henley, Riley Luong, Oliver Chernikeeff, James Crewdson, William Tan, Anthony Tian, Henry Fearn and Jerry Pei and thank you to Hayley Blakiston for her organisation.
Our next Ute Full of Food will be tomorrow, Friday 19 June. Items particularly requested are: breakfast cereals, sugar, jams and spreads, pasta and pasta sauce, rice, noodles, biscuits, tins of vegetables, fruit and fish are particularly welcome, meals-in-a-can, toilet paper, bathroom supplies.  Thank you to the families that have already brought in donations.
Prep to Year 6 Term 2 Reports will be available online from the Synportal from Wednesday 1 July.
Best wishes to Linda Chen (Year 5/6 Chinese teacher) who is on Long Service Leave for Semester 2. We welcome Vincent Liang at the commencement of Term 3.
It is our hope that all Year 3 – 6 Instrumental and Choral ensembles will re-commence at the start of Term 3.
Term 3 APS Sports are Soccer, Basketball, Handball and Hockey. Further details will be available via School Stream and the Junior School Sports Newsletter next term, and competition will commence Wednesday 29 July.
Term 3 commences Tuesday 14 July at 8.30am; boys continue to wear their winter uniform throughout Term 3.



From the Director of the Early Learning Centre –

 Amelia Barrow
Reflecting on the term always reminds us of the wonderful growth and development of each boy, and the vast learning that has been offered across all four rooms, and this term has been no exception. Although life circumstances changed dramatically at the end of March, the ELC community has been adaptive and resilient over the past 10 weeks.
As a staff, we have reflected weekly on the positives that have come from these changes and what we can continue to practise and strengthen within our program. The boys' independence and acceptance of change has been the shining light. Their ability to separate at the door, unpack and pack their bags, be aware of additional hygiene practices and social distancing, and adapt to a different timetable is an incredible accomplishment for 3 – 5 year olds.
Our holiday program promises to be action packed and full of fun, with daily themed experiences, all under the supervision of Kirstie McCormick, Mary Stefanelli and Lauren Trainor. 
Finally, my thanks to ELC boys, families and staff. Term 2 will be one that we will never forget as ultimately it bought us closer together, although socially distanced apart. I wish you all happy and safe holidays and look forward to seeing you on Tuesday 14 July for the start of Term 3. 
This Week's Parenting Tip
From the Thrive Series by Michael Grose – Coping, here are his 12 essential coping strategies every child can use when life gets hard.



Teaching & Learning
Virtual Lunchtime Concert
This week's virtual lunchtime music concert – a first for the Junior School – was a wonderful opportunity for the boys to highlight their musical talents to a welcoming environment of parents and friends.
Over the past weeks, I have had the pleasure of observing many private instrumental and voice lessons via Zoom and the growth and development of the boys' instrumental skills during distance learning has been impressive.
Congratulations to the following boys on their performances: Euan McQualter, Harvey Negoro, Brodie Buckingham, Harvey Schutz, Max Henley, Riley Luong, Oliver Chernikeeff, James Crewdson, William Tan, Anthony Tian, Henry Fearn and Jerry Pei. Many thanks to Hayden Brown for his accompanying skills and Sandra Maher for her IT support.

Hayley Blakiston
Head of Junior Music