A Word from the Headmaster – Ross Featherston
A successful man?
A key element of a BGS education is for our boys to find success. While success can mean different things to different people, part of that success (that I would like to think is universal) involves BGS boys developing an understanding and appreciation of positive masculinity. An aim of our wellbeing program is to break down the traditional notions of masculinity to help our boys develop into good men.
Thus, it was with interest that I read in the media this week a number of stories about the Men's Project, a movement aimed at 'helping boys and young men learn to handle the pressure to act according to traditional ideals of manhood'. The Men's Project and a recent nationwide survey of what Australians think about manhood pose some challenging thoughts and constructs around what it is to be a young man in Australia today, and the danger of being trapped inside the 'man box'.
It's encouraging to hear this subject being discussed more openly, and to realise that attitudes are shifting, if slowly. It is difficult, sometimes painful work to change ingrained social norms, but we must keep challenging. The honesty of our boys in the Tomorrow Man workshops held at BGS is striking and demonstrates their ability to hold vital conversations and to step courageously outside the man box.
Please go to the Crowther section of this week's eNews to learn more about ways we are trying to teach our boys to be good (successful) men.
Have a great week ahead.
From the Deputy Headmaster, Head of Junior School – Peter Tellefson
Last Friday's House Athletics Carnival was most successful and the weather was good to us. I appreciate Ben Ryan's excellent organisation and the support all staff provided to ensure the success of the day. Congratulations to our boys for their level of participation, sportsmanship and active support within their House. Our House competitions generate fantastic team spirit and connectedness and the boys enjoy the events, which are always full of noise and colour. Thank you to those many parents who supported throughout the day and joined us for lunch. It is through events such as this that we gain a strong sense of 'team', which in turn benefits the boys and provides them with excellent experiences at school. School House were House Champions and Crowther were awarded the House Spirit award.
In comparison with many independent schools, Brighton Grammar is considered small in terms of enrolment numbers. I believe it is a great strength of our School, as the relatively small numbers allow a stronger sense of belonging and connectedness within year-level groups, and ensure that all boys are known across the School. The close proximity of the Junior and Secondary Schools is also a significant advantage. Another benefit is the focus we place on transition, which is very well-managed at BGS. It is important that we provide support and guidance as our ELC boys venture across the car park to the Prep classrooms, and the Year 6 boys walk from Wilson House to Year 7 and the Urwin Centre. The Year 6 boys and parents had their first formal transition day and presentation yesterday. We also hosted the new Year 4 to 6 boys who will join us next year. In coming weeks, we'll welcome the 2019 Prep boys to the corridors of Wilson House. These programs are also a reminder of how fast the end of the year is approaching!
Junior School Happenings and Reminders
All boys are now wearing the summer uniform. Broad-brimmed hats are compulsory during Recess and Lunch. Please make sure that your son has his hat, ready for our 'No Hat No Play' policy. Year 5/6 boys may wear their BGS cap on Wednesdays.
Prep to Year 3 boys will be participating in their Outdoor Education Experience on the following dates:
Wednesday 31 October–Friday, 2 November: Year 3 Camp – Candlebark Farm, Healesville
Thursday 8–Friday 9 November: Year 2 Outdoor Experience and Sleepover – Iluka Retreat, Shoreham
Monday 12 November: Prep Outdoor Experience – Iluka Retreat, Shoreham (return in time for normal dismissal)
Tuesday 13 November: Year 1 Outdoor Experience – Iluka Retreat, Shoreham (boys to be collected from School at 4.00pm)
Please mark Friday 23 November in your diary for the Junior Parents' Group Family Fun Night from 4.30pm to 8.00pm. This is our major JPG fundraiser for the year and I am sure we will all enjoy this year's event. The organising committee is working hard to ensure that the event will be entertaining for all. Further details will be forwarded to parents via School Stream.
This week, Firbank and BGS Year 6s have hosted our friends from Pormpuraaw from far North Queensland. The children have participated in a variety of classroom activities and APS Sport. They have also visited the MCG, Eureka Tower, Melbourne Aquarium, Melbourne Indigenous Transition School and participated in an Art workshop. Thanks to the Gibbins and Prins families for hosting our visitors.
Student Achievements
Congratulations to Lachlan Lewis and Lachie St Leger, who were awarded Best Speakers in a debate against Loreto Toorak.
Well done to Tom Hollway, Ethan Rowe, Tuur Crapps and Josh Watters, who mounted strong arguments and rebutted their opponents.
We were very fortunate to have J Sum, Thomas Galinas and Jorge Houridis from Year 8, who returned to the Junior School as adjudicators and shared some valuable feedback.
From the Director of the Early Learning Centre

– 

Amelia Barrow
Practice makes perfect in the ELC
How we love Term 4 in the ELC – there is never a moment without action and excitement! This week, we started our Transition Program for 2019 classes by providing the ELC3 boys with the opportunity to explore our Wallaby and Bandicoot classes. The boys met with our ELC4 staff and also welcomed new friends who will join us next year. How little they still look moving up to the big boys' rooms! We will have the excitement of meeting our youngest boys for ELC3 2019 Transition tomorrow morning – we can't wait. Class group for 2019 ELC boys will be sent out to parents once we have completed the 3 Transition sessions – if you have any queries, please don't hesitate to make a time with me. Next week, our ELC4 boys will begin their Transition into Prep.
Christmas has also begun, with our first pageant rehearsal today! The boys all met as a community to sing together in our Junior School Hall. Between angels, shepherds and kings, they performed extremely well in learning the songs. It is nice for our current ELC4 boys to lead the way as they remembered some songs from last year's performance. Well done,boys!
A Term 4 calendar has been sent out to all families via SchoolStream and copies will also be placed in the foyer. Please read through as we have a lot of events for you to be aware of. Sports Day invitations were also sent out last week with your son's team colour. If you have misplaced your invitation, please ask your son's teacher which team he is in for Tuesday 30 October (9.30–10.15am). Boys are to wear a coloured top to represent their team with school shorts, hat and sneakers.
A reminder that boys require sunscreen to be applied prior to entering the classroom. Also, home toys are not to be brought to school as we cannot ensure they will return home. *(A rest/comfort soft toy is recommended.) We have been finding that boys bringing their special toys to school are losing them during the day, which can be quite upsetting for them. Many thanks for your understanding. We will also discuss this with the boys.
If you are dropping your ELC3 son off in the morning for before-school care between 8.40 and 9am, please walk him through the Bilby room (Room 1). This will ensure that our ELC4 Mindfulness program is not interrupted. We would also like to remind parents that when you drop your son off and pick him up, it is vital that you let staff know. In before- and after-care, we ask that parents communicate with Kirstie McCormick or Kate Davy – this helps us to ensure boys are accounted for at all times.
If you have any feedback regarding our programs please let us know. Your opinions and recommendations are always valued to support our excellent operations.
Small boys, big ideas – ELC 4 Wallaby take a tour of iDesign
Big ideas and creative thinking are all part of a day's work in the ELC. The youngest Brighton Grammar boys take blue-sky thinking in their stride and see a world of amazing possibilities in every block, box, board and button. With the arrival of the trophy for iDesign by helicopter, the word was out that something special was happening in the Urwin Centre.
On their arrival, a scale Lego model of the Centre captivated the boys. To be told that this was only the first of many incredible designs raised the boys' excitement to a level that was a challenge to contain. At every turn there was something that took their breath away and had them shrieking with delight. "Mr" Dr Swann's motorbike was a hit, although one boy asked if Mr Featherston knew it was parked inside the School!
Food made from Black Tyrant Ants was not a hit for morning tea with the Wallaby boys but all were keen to try the meditation capsule. Moving around marvellous machines, visual arts, bikes, bees and bird boxes left every boy eager to explore and inspired to invent when they returned to the ELC.
Thanks to Jamie Watson for the invitation to our boys. He can rest assured that the class of 2026 are already planning their impressive entries.
Claire Clarke
ELC Teacher
Diet and Nutrition
Please click here for  the SchoolTV link for information on:
the link between diet, brain development and learning
the importance of breakfast and what parents can do to encourage their child to eat breakfast
how to talk to children about fast food
which foods help with brain development
the link between mood and food.
The topic page also provides answers to commonly asked questions such as:
Are breakfast smoothies a good start to your child's day?
Should parents give their child vitamins?
What should you do if your child wants to become vegan or vegetarian?
How important is it for children to understand food labelling?
Teaching and Learning
Amazing Time in China
Congratulations to our thirteen Year 5 and 6 boys who took part in the fantastic 2018 China trip! They arrived back exhausted but also enriched by the amazing experiences and emotions China has to offer.
During the trip, boys visited Shanghai, Hangzhou, Xi'an and Beijing, travelling by three different modes of transport: dragon boat in Summer Palace, high-speed rail from Xi'an to Beijing and domestic flight from Hangzhou to Xi'an. Each city had its unique and interesting history, magnificent buildings and historical museums, and of course delicious food! The dumplings in the dumpling banquet looked unusual, but after the boys tried them, they agreed that they would never forget the experience.
Along the way, the boys saw the wonderful scenery on the Great Wall of China, walked the extravagant forbidden city in Beijing, discovered the famous Terracotta Warriors and explored the Muslim night market in Xi'an – and, most importantly. created a long-lasting relationship with our sister school in Hangzhou!
The highlight of the China trip for Year 6 James Tan was the visit to our lovely sister school called 'Chang Jiang Primary School长江实验小学' in the city of Hangzhou.  James describes his experience at the friendship school here:
"At the school, we were greeted with the school's chamber orchestra. Then we went to the Year 6 classrooms in groups of either three or four. We were going to have classes with them that day. First, we had Science, and then we had PE and finally Pottery. In Science, we learnt about the effects of angles on weight. In PE, we did skipping, sit-ups and we used the shuttle. In Pottery, we made an owl. We also had a welcoming ceremony, where the whole school came out and sang an Australian song and welcomed us to their school. Then we went to do woodblock printing. We carved Chinese words. Then we went to a science museum. There was a simulator and a mind control car racing.
One of the differences is that they have lunch served in their classrooms. They each have a homeroom and travel to different classrooms for different subjects … The experience at the school was unforgettable. We made new friends and learnt new things. We also had lots of fun. All the students were friendly and welcoming. The school is a wonderful place."
The China trip was a fabulous mix of different experiences catering for everybody. There were many activities, including walking on the streets, talking to locals and opportunities to enjoy acrobatic shows and Chinese Martial Art at night.
Linda Chen
Year 5 and 6 Chinese Teacher
An obsession with percussion
Julian Schweitzer gives private music lessons to boys throughout the School. We caught up with him to find out more about his obsession with percussion
What exactly is 'percussion'?
For thousands of years, we have formed connections with one another through percussion. Percussion refers to vibrations that have been the heartbeat of civilisations. Such vibrations serve pivotal roles in rituals, ceremonies, songs and dance. And, for a long time, they were instrumental in leading armies into battle!  
Apart from being the earliest instrument to exist (along with voice), percussion can be heard in pretty much all of today's contemporary music, whether this be orchestral, jazz, wind symphony, rock bands or brass ensembles. I would even go so as far to say that you wouldn't be able to listen to a song on the radio (leaning towards FM here) without hearing percussion. In a nutshell – percussion is life.
Is percussion a 'real' instrument?
Many jokes are aimed at percussionists/drummers – but yes, percussion is an instrument. It could even be argued that the challenges of being an accomplished percussionist require even more time because of the number of instruments (within the family) a percussionist is expected to master.
The proficiency required to play a marimba requires similar knowledge to a pianist, tuning a timpani requires an understanding of pitch, and playing drums in a jazz big band requires a great deal of coordination. The combination of skills, spontaneity and discipline required makes playing percussion a challenging and rewarding pursuit
When did you start playing percussion?
I began playing when I was 10 years old. I still remember my very first lesson – I asked the teacher to show me a drum roll, and she took the snare drum off the stand and rolled it across the ground! It quickly became an obsession and I developed a dedicated practice regime.
Were you involved with music groups while you were at school?
Yes – some would even say a little too involved! I was strongly involved in the instrumental program, which included: Concert Band, Stage Band, Percussion Ensemble and Orchestra. I also played the double bass in a string ensemble.  Outside school, I had the opportunity to perform in the Queensland Youth Orchestra, The Young Conservatorium Big Band, and my own rock band. My musical life was busy but always rewarding!
Why do you love percussion?
I love the fact that with percussion, you can go in any musical direction you want, whether this be classical, contemporary or even reggae. You will always find a place in any musical scenario even though your musical tastes will no doubt develop and change over your lifetime. The more well-rounded you are as a percussionist, the more options you have.
Percussion also lends itself to being self-sufficient, should you want to start a band with your friends and perform at your parents' next dinner party!
Finally, playing percussion develops a vital music skill – RHYTHM – that transfers to any other instrument, should you ever decide to jump ship. This is not to mention a heap of other skills developed by percussion, including reading melodic notation and ear training.
What do boys get out of learning percussion?
Science tells us that playing any musical instrument helps with brain development. So it's true, you will become smarter! Also, by developing good practice habits (which is essential when playing a musical instrument), you will be learning discipline, dedication and concentration. And with these skills, you'll be able to conquer anything!
Plus, with percussion, you get to test your neighbours' noise-tolerance threshold!
What's your favourite instrument?
Marimba, drum kit, xylophone, vibraphone, timpani, snare drum, congas, timbales, maracas, triangle, cowbell, glockenspiel, cajon, shaker, tamborine… I love them all!
Julian has some percussion lesson times available. If you'd like further information, please contact the Music Department (music@brightongrammar.vic.edu.au).
Hall of Fame Inductees Revealed
The following inductees were revealed this week (with more to follow):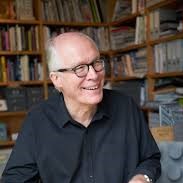 Corbett Lyon (OB 1973)  
Co-director of one of Australia's most progressive architectural firms. Long-standing contributor to architectural education at the University of Melbourne. Art collector and philanthropist. Pioneer in fostering public connections between Australian contemporary art and architecture. Shares his family home with members of the public!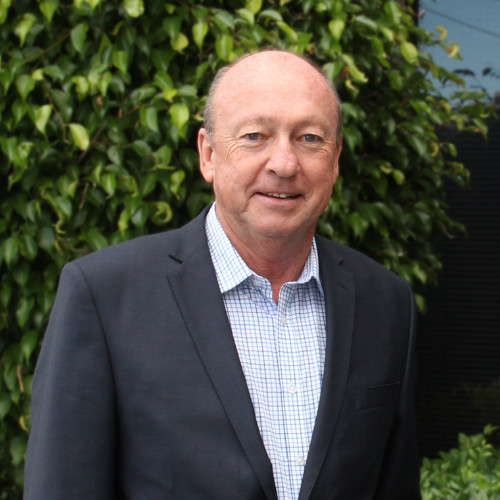 Rick Ralph (OB 1973)
Keeping Australia Beautiful! Need we say more?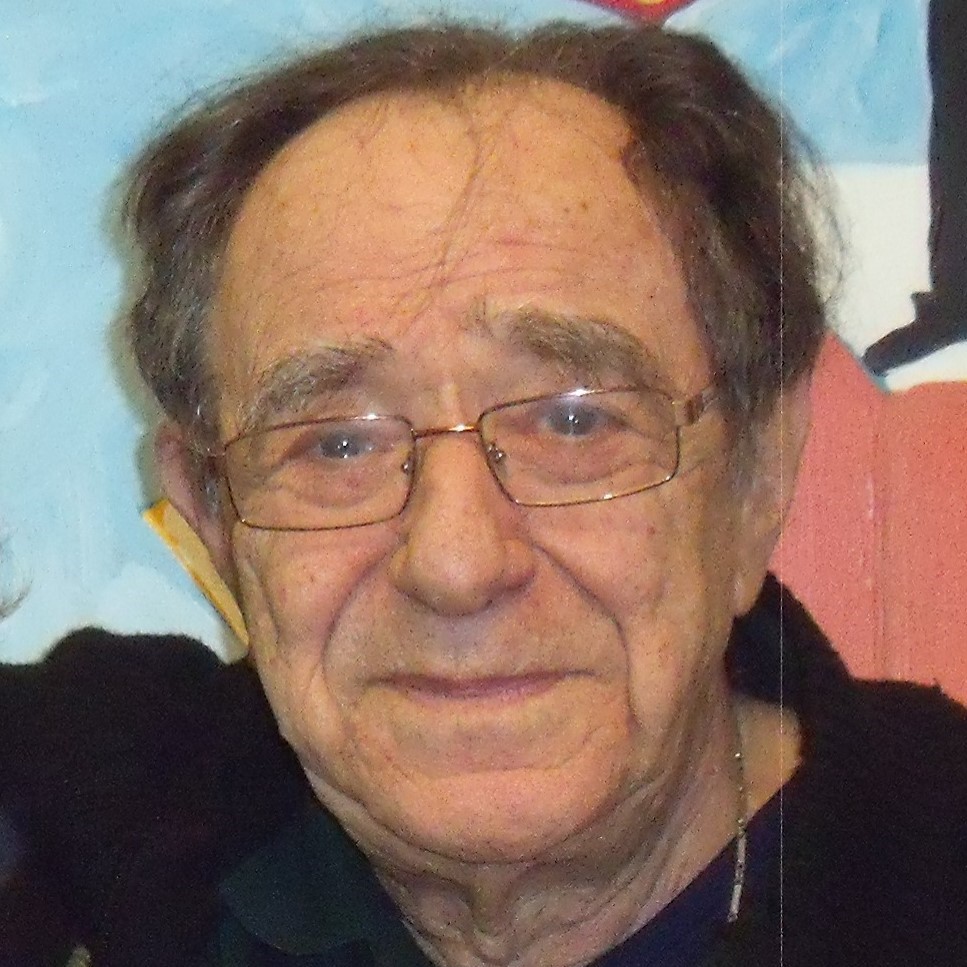 Stan Marks OAM (OB 1946)
Career journalist with a passion for promoting respect and understanding. Author of 14 books and long-time editor of the Jewish Holocaust Centre magazine. Received a Medal of the Order of Australia in 2007.
Professor Gary Smith (OB 1968) 
Has held senior roles at a number of universities. Currently Deputy Vice-Chancellor at a Melbourne university. Widely published on the subjects of international relations in the Asia-Pacific, global governance and civil society. Dux of the School in his year.
Book your tickets for the Hall of Fame Gala Dinner on Wednesday 14 November. Held only once every 3 years, this is a night not to be missed! 
Annandale Gym Open Morning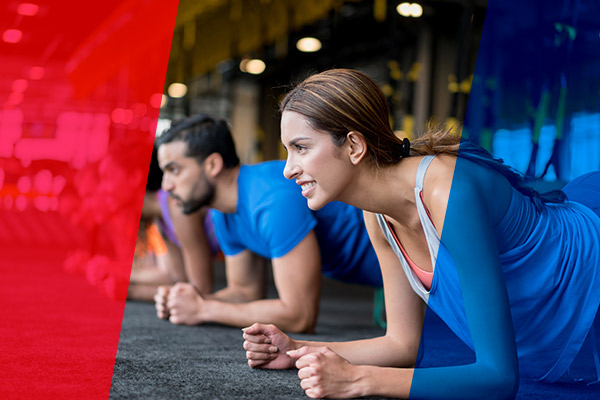 This is your chance to come and check out our state-of-the-art gym venue and equipment. You'll meet our experienced trainers and find out how our classes can be tailored to suit your needs.
Don't miss out on prizes and special offers available only on the day! Light refreshments provided.
Saturday 27 October, 9am–12 noon
Find out more about the Annandale Gym.
From tech developer to property developer!
Old Boy Steven Pharr (OB2001), has had a journey in Entrepreneurship like few others. After completing his Business Law degree at Monash in 2006,  and at the age of 22,  he founded the global mobile phone phenomenon known as Bongo.  
Within a year he had 5 million customers, 110 staff in 5 countries and sold the company for $10M 16 months after he started it.
Don't miss the opportunity to hear Steven's remarkable journey at the next instalment of our Business Breakfast series.
Thursday 22 November, 7–9am, The International, Brighton
JPG News
Save the Date!
The Junior School Family Fun Night 2018 will take place on Friday 23 November, 4.30–8pm.
All the fun of previous years and more!
Please save the date. Booking information and further details to follow soon.