A Word from the Headmaster – Ross Featherston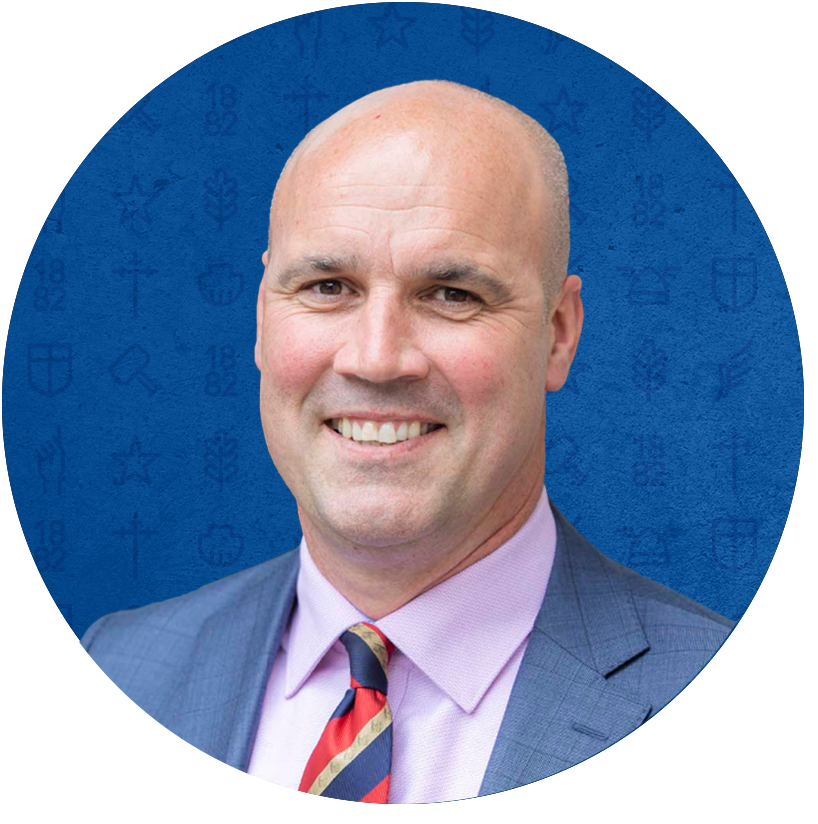 I'm proud to announce that we have been named as one of Australia's most innovative schools for 2020. 
BGS won an Innovative Schools 2020 award, presented by The Educator magazine, for the Crowther Centre's Bio-Dash wellbeing program for Year 9 students.
Using biofeedback, the program was developed in partnership with The University of Melbourne's Graduate School of Education to create mindfulness and stress-management strategies for the boys.
It is another example of the School's wellbeing initiatives for the boys, to help them manage life's challenges now and in the future. 
Have a good week.
From the Deputy Headmaster, Head of Junior School – Peter Tellefson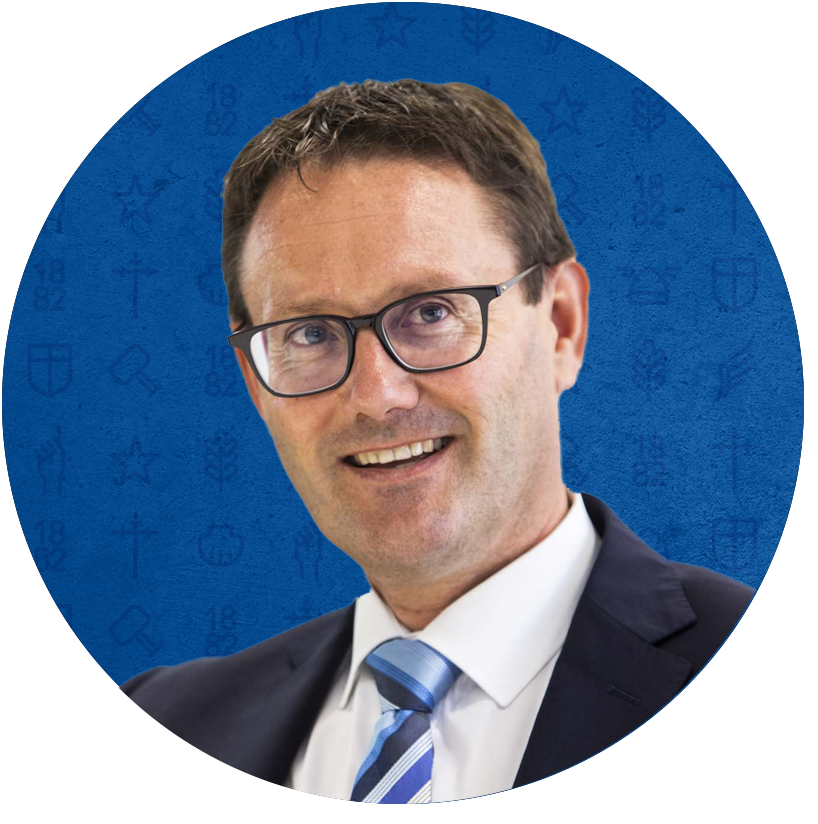 I always look forward to the commencement of the School day when I have the opportunity to meet and greet your son.
It is an enjoyable start to my day. There is a real purpose in my presence; it is so important that we, as adults, role model respect, continue to remind boys to make good eye contact when speaking and, given our boys' opportunities, to gain confidence and a sense of pride in themselves. 
At 8.02am last Friday morning, as the first boys, many carrying donations for Ute Full of Food, that crossed the yellow line, I was greeted with the following:
'Morning Mr Tellefson'
'How are you today Mr Tellefson?'
'Enjoy your day Mr Tellefson'
'Hope your day goes well Mr Tellefson'
'Have a good weekend Mr Tellefson!'
What a great way to start my day.  Not many days go by where I don't stop and reflect and I often think….how fortunate am I?
Our boys understand the BGS way, our expectations are clear, manners are a given and all boys must accept responsibility for their actions.
We will continue to reinforce strong messages around standards of uniform, expectations in regards to behaviour and the importance of expressing gratitude and being generous in spirit. I appreciate parents supporting us in these messages.
I give thanks to you for entrusting your boy in our care, and I am also grateful for your generosity in supporting our final Ute Full of Food for 2020.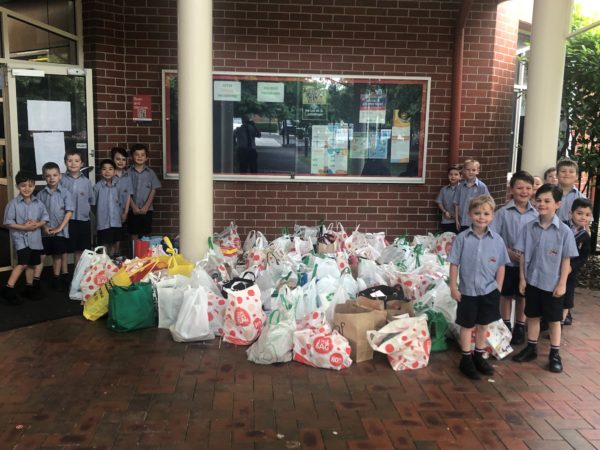 Junior School happenings and reminders
The role the Junior Parents' Group plays within the Junior School community is vital in developing our strong sense of connection. This year has been a challenge for the committee to be engaged to the same extent but we certainly appreciate the continued support they offer. Parents who are interested in supporting the JPG in 2021 are encouraged to make contact via the Junior School
Our Term 4 Prep to Year 6 Parent/Teacher Discussions will be held on Monday 30 November (3.30 – 8.30pm) and Tuesday 1 December (3.30 – 6.00pm) via Zoom. Information has been emailed to parents and bookings are now open.
Student Achievements
Prep – Year 2 House Public Speaking competition
During this term, I have enjoyed the opportunity to judge the Prep – Year 2 House Public Speaking Competition.  The standard of competition was very high and we congratulate the following boys as Year Level winners. 
| | |
| --- | --- |
| Prep | George Whittle |
| Year 1    | Thomas Leaman |
| Year 2      | Tom McLean |
Specialist Effort Cards
Congratulations to the following boys from Prep – Year 6 who will be presented with Specialist Effort Cards.
| | |
| --- | --- |
| Art | Liam Dever, Christopher Michaelides-Nicolaou, Cale Donald, Zane Mtenje, Evan Liu, Max Liu, Barton Ballantine, Branden Turner, Tom Pollock, Thomas Zhuang, Joshua Taylor, Aiden O'Connell, Tokey Ma, Etienne Eigler, Marco Zhou, Matvey Kononchuk, Sam Lorback, Stefan Bandura, Max Zhou |
| Japanese | Bart Yang, Christopher Michaelides-Nicolaou, Olly Heath, Leo Yang, Ollie Rodd, Miles Neatnica |
| Chinese | Nicholas Galinas, Aashvik Sareen, Kelly O'Brien, Archie Baines, Flynn Quill, Tom Hara, John Hall, Will Church |
| French | Jamie Giannarelli, Barnaby Heath, Lachlan Dever, Thomas Zhuang, Timothy Martin |
| Science | Lawson Hollow, Oscar Xu, Austin Vassallo, Leo Yang, Roy Gu, Tom Cozens, Barton Ballantine, Barnaby Heath, Elijah Pels, George Cozens, Timothy Martin, Hamish McCausland, Will Flanigan, Etienne Eiglier, James Lorback, Jerry Pei, Domenic Todarello, Miller Dobie, Quentin Hofmann |



From the Director of the Early Learning Centre –

 Amelia Barrow
It's beginning to look a lot like Christmas in the ELC
What a beautiful start to the week with sunshine and exciting tales about the weekend just gone. It was lovely to hear that a few of our families got away and enjoyed being outside of the Bayside community for a mini break.
This week, the boys have begun making their secret Christmas gifts and getting into the festive spirit with less than three weeks left to the school year.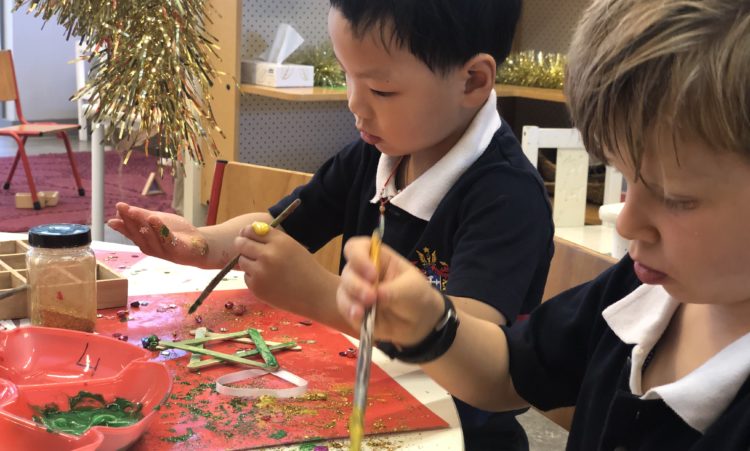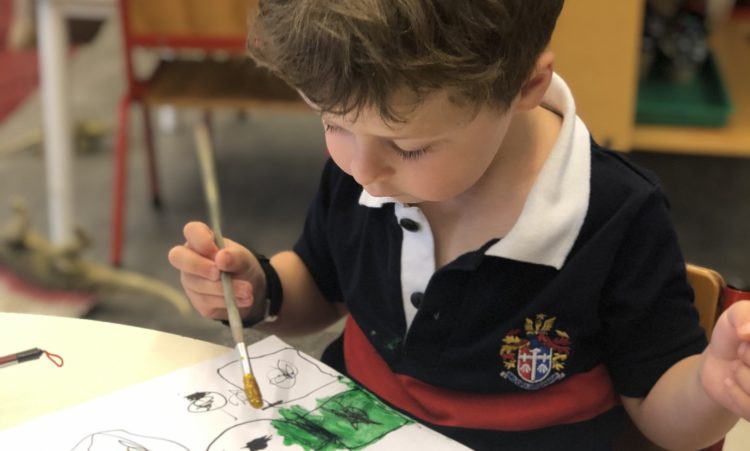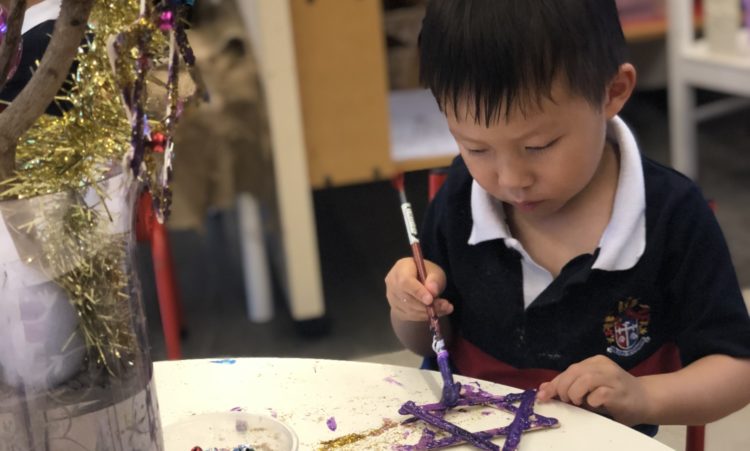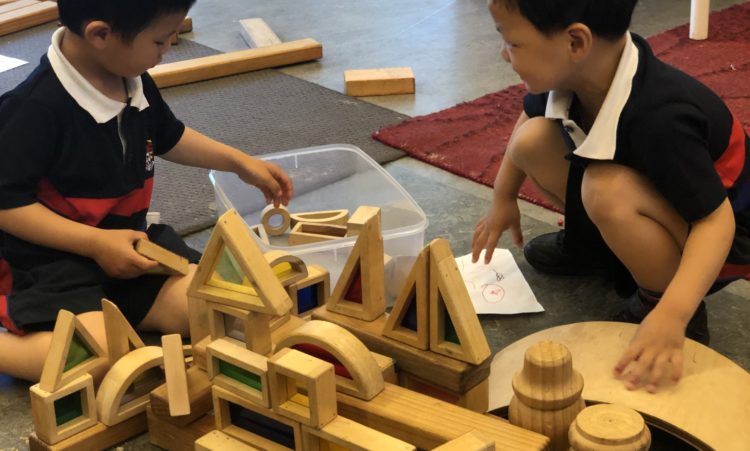 Sadly we can't celebrate with an end of year Christmas Pageant due to restrictions with group singing. For those parents who have experienced one of our performances, we know this is a huge loss but we are focusing on the positives. Without having numerous rehearsals, we have been able to spend this time focusing on extending the boys and preparing them for next year's transitions.
Our ELC4 swimming program yesterday caused excitement and enthusiasm as the boys marched over for their second lesson. It was sweet to see our ELC3 boys watching them leave and couldn't believe that they will have swimming next year in the big boy's pool.
We were all extremely proud to hear how well behaved the Bandicoot and Wallaby boys were, and how they have grown in confidence after knowing what was expected of them.
This Week's Parenting Tip
While young people can be notoriously secretive about what's on their mind, parent attitude and behaviour certainly impacts on their willingness to communicate.  See the link below for strategies to help maximise your chances of being seen as an askable parent.

Teaching & Learning
Prep Activities
The Preps certainly enjoyed exploring BGS Swim for the first time since its renovation. All boys loved completing a range of activities with their swimming coach.
Any anxiety or nerves melted away as soon as the boys dipped their toe into the water. Changing from school uniform, to bathers, to sports uniform was an interesting challenge for the boys and their teachers.
In class, the boys have been learning how adjectives and conjunctions can increase the length of a sentence and engage the reader. Boys have been changing their sentence starter and including punctuation, such as capital letters, full stops, commas and exclamation marks.
Mathematics, as always, has been very hands on with a focus on measurement. The boys enjoyed learning the skill of hefting to weigh two objects. The sandpit has allowed the boys to explore capacity and how different objects can hold differing amounts. 
Deputy Headmaster and Head of Junior School, Peter Tellefson set the boys a challenge to bring in one item each for the Ute Full of food. It was amazing to see the generosity and empathy of the Preps, with 33 Prep boys bringing in a total of 72 items!
Paul Strain
Prep Fivedale Homeroom teacher
Annandale Gym Timetable – BGS Community
We are excited to let you know Annandale Gym classes will recommence next Monday 23 November for our community members.
The timetable is now available for the remainder of 2020.  Classes will be limited in number in line with Victorian Government guidelines until further notice.
As bookings are limited, please make sure you book ahead so you don't miss out!