A Word from the Headmaster – Ross Featherston
Welcome back to Term 2. Even though last week was a little stop-start, I was glad to see the boys back in their classrooms for the first three days of the new term. Things have started apace with, among other things, Easter and Anzac Day commemorations, our first Music Concert, Junior School cross country, students and staff from Pormpuraaw here on exchange and APS Winter Sport underway.
Over the Easter holidays, you might have noticed in the Herald Sun that the Australian Curriculum, Assessment and Reporting Authority (ACARA) identified BGS as having demonstrated substantially above average gains in reading and/or numeracy achievement, as measured by our 2018 NAPLAN results. I was delighted to receive a letter of congratulations from the CEO of ACARA a few weeks ago.
Given our continued focus on the School's academic culture, this is excellent news and another indicator that we are on the right track with our approach to academics through the Effective Learner model, the Crowther Centre parent workshops, our coaching program, design of curriculum and use of data. The 2019 NAPLAN tests are not far away and I know the Years 3, 5, 7 and 9 boys will be well prepared to do their best on the 14, 15 and 16 May.
Best wishes to all in our community for the term ahead. I look forward to seeing you in and around BGS soon.
From the Deputy Headmaster, Head of Junior School – Peter Tellefson
Welcome back to what will be a busy Term 2 for the Wilson House community.  I was delighted to be back into the routine of my daily 'meet and greet' and hear of the boys' holiday adventures. 
A special welcome to the following new boys and their families to Wilson House in Term 2:  Emerson Noble (ELC3 Bilby), Lucas Zhao (ELC3 Bilby), Diesel Murphy (4 Flinders), Josh Torr (5 Melville), Matty Townsend (5 Zachariah), Alan Ji (6 Discovery) and Oliver Murphy (6 Resolution). We wish these boys and their families a long and happy time at BGS. I am sure our current boys and families will make them feel welcome. 
Generating a sense of pride in themselves, their appearance and presentation is particularly important for boys. There is an expectation with our winter uniform that boys have their top button done up and shirt tucked in. Please support us by reinforcing the expectations we have in Terms 2 and 3 when boys wear their winter uniform.  On the various days boys from Prep to Year 6 wear their Sport uniform, the expectation in Terms 2 and 3 is the tracksuit (jacket and pants) must be worn as the outer garment to and from School.
This week's House Cross Country was a character building experience for our boys. Long distance running is a challenge, particularly if you are not built for it! I was immensely proud of the boys' efforts to dig deep when it hurt, to persist and keep at it; I think all in attendance would agree that all boys who crossed the line were 'winners'.  At last week's Assembly, we challenged the boys to be strong-minded and be determined to keep persevering when they felt tired, their legs were hurting and they needed a rest.  Too often it is too easy for the boys to 'opt out', feign illness and parents can be quick to write a note to excuse their son from an event like Cross Country because they do not want to participate. This is the easy option and we have an obligation to challenge them. The endeavours of the boys, their level of support and encouragement, the House cheering, the hard work of the staff, the excellent leadership from Glenn Garland and the support from so many parents was greatly appreciated.  I was also delighted to see a number of fast finishing Year 4, 5 and 6 boys went and supported their classmates, who were further back in the pack, by jogging with them and encouraged them not to give in. Crowther House was House Champion and Armstrong House was awarded the Team Spirit Award. Congratulations to our Individual Champions and Encouragement Award winners.
Next Friday, 10 May from 8.30am all our Prep to Year 6 mums are invited to a Mothers' Day Celebration to join their sons in various classroom activities and a Mothers' Day Service at St Andrew's Church. This will be a wonderful opportunity for our community to express our appreciation to our mums. The special morning will conclude at approximately 10.30am.
Junior School happenings and reminders
Thank you to Fiona Cozens, Jo Saadie, Nada Denning, Alex Dever, the Junior Parents' Group and the Year 5 parents who organised the JPG Lunch on the last Friday of Term 1.
Many thanks to the families that donated Easter eggs to Mackillop Family Services. We received some lovely feedback from Mackillop Family Services. Click here to read.
Sports this term are volleyball, cross country and AFL. See the Junior School Sports Newsletter for further details.
Class photographs are scheduled for next Monday, 6 May. Please ensure boys are in their full winter uniform. Years 5 and 6 boys are to wear their winter uniform to School and change into their Sport uniform for PE and APS training – with the exception of 5 Zachariah and 6 Endeavour who should wear their Sports uniform to School and bring their full winter uniform.
Our Term 2 Parent Teacher Discussions are scheduled for next Wednesday 8 May and Thursday 9 May. Information in regard to bookings has been emailed to parents this week.  These Discussions will allow homeroom teachers to provide feedback on progress made and to establish areas of focus for Term 2.
This week Brighton Grammar and Firbank Grammar have hosted our Pormpuraaw visitors. The boys and girls have been billeted with Luke Connolly, Lachie Reid, Frazer Smith, Noah Walton, Charles Williams, Abigail Bracken, Mae Lynch, Chloe Stokes, Meg Noske and their families. Our visitors and hosts have been busy participating in classroom activities and visits to the MCG, National Sports Museum, Melbourne Indigenous Transition School, Melbourne Aquarium and the Eureka Tower. This weekend they will spend time with their host families. Our exchange program enables our boys and girls to foster and develop friendships, communication, understanding and developing greater respect for each other's way of life.
The Year 4 and Year 6 Outdoor Program commences this Term:
Year 4       Wednesday 1 May – Friday 3 May
Year 6     Monday 13 May – Friday, 17 May
                6 Investigator and 6 Endeavour
         Monday, 20 May – Friday, 24 May 
         6 Discovery and 6 Resolution
From the Director of the Early Learning Centre – Amelia Barrow
Ready for Term 2 – Action in the ELC
What a wonderful buzz there was in the ELC last Tuesday morning with all boys returning after Easter.
During the break, we were lucky enough to have our wonderful Holiday Program in action under the care of Kirstie McCormick and Nancy Magliano. The Program exploded with learning opportunities for our lucky boys enrolled in the 'Long Day Care – 48 Week' option.
With Term 2, the boys have happily adjusted to wearing their winter uniform (or extra jumper) and our Melbourne weather has ensured we use all layers – how lucky we were to go from a cold wintery day to warm Autumn days within the first two weeks. The boys do not require their summer hats this term; however, wet weather jackets and gumboots are a must.
This term, there are a few important dates to put in your diary. These have been sent out on School Stream and are also displayed in the ELC foyer. We will be hosting our lovely ELC Mothers' Morning on Thursday, 9 May from 9.00am–10.00am.
Our ELC4 Beach Kinder Program also started on Tuesday this week for our Wallaby boys and our Bandicoot boys are heading off tomorrow. A reminder that the boys require a small backpack with their morning tea and drink bottle. We thank our parent helpers in advance who are supporting this Program – without you we could not provide such a wonderful experience for the boys.
We are running low on spare clothes and in particular underpants. Please ensure your son has a spare set kept in his locker and any borrowed ELC spare clothes are returned.
We look forward to a wonderful term ahead.
This week's parenting tip
Please click here to view this week's parenting tip entitled Insights: The messages all boys need to hear.
Teaching and learning
Showing our respect in learning Chinese Martial Arts
Learning Chinese Martial Art with Mr Lee from the Chinese Confucius Institute has been an exciting learning experience for Years 5 and 6 boys to understand Chinese culture, how to demonstrate respect and increase their mindfulness.
Mr Lee taught the boys skills including: cross arm, straight arm, double arm grab, headlock, hooks and other self-defence manoeuvres.  Mr Wu also introduced the culture and history of Chinese Taiji and taught boys many signs of respect. These signs are used before any Kung Fu fighting takes place and are a reminder to show compassion and remain humble.
The boys were really engaged, getting into the spirit, exhibiting great rivalry with plenty of laughs. They asked lots of meaningful questions regarding the relationship between the mind and body.
There was a wonderful range of discussion topics and activities during the workshop.  The boys started to understand how martial arts can enrich their personal lives in a myriad of ways.
All boys who participated are to be congratulated. It was a great way to start this year's Chinese lessons.
Linda Chen
Mandarin Teacher (Years 5–8)
Japanese Children's Day – 5 May 2019 
The fifth day of the fifth month was traditionally called Tango no Sekku and was a festival for boys. Girls have their own festival, called Hina Matsuri (Doll Festival), held on the third day of the third month. From 1948, Tango no Sekku became a national holiday on 5 May which is now known as Children's Day.
Boys from Prep to Year 2 learnt about this annual event and looked at real 'Koinobori' (carp shaped streamers). The carp was chosen because it symbolises strength and success; according to a Chinese legend, a carp swam upstream to become a dragon.
Drama in the Junior School
The Year 1 students were recently treated to a surprise visit from a giant named 'George'. Throughout the term, Jessica Taylor's Year 1 students have been participating in process drama. Process drama is a method of teaching and learning drama where both the students and teacher are working in and out of character. The boys have been creating a story set in a small town that has sighted a giant and collectively are deciding whether the giant should be allowed to live in their town. Before the boys can reach their decision, they requested to meet with the giant. This gave Jessica the clever idea of bringing in the big boys to play – enter Jack Wyss, one of our Year 12 Drama Captains. Donning a costume that one creative boy speculated "he had taken from Robin Hood after squashing him", Jack, in character as the giant, visited the class in order to answer an array of curious questions. There was a lot of excitement in the Drama room and the boys were intrigued by the giant in front of them. Seeing the Year 1s so actively engaged in the activity was a real treat and Jack seemed to enjoy himself too. Well done to Jessica Taylor for creating such a fantastic activity.
Michael Kent
Head of Drama and School Productions (Years 7–12)
Year 4 Walkabout

The Year 4 Indigenous Australian unit culminated in a 'Walkabout' late last term where parents were invited to view work the boys had completed during their studies. The learning intention of the unit was to allow the students to better understand Aboriginal culture and to be able to recognise what life was like for Indigenous Australians before European settlement.
Walkabout brought both nerves and excitement for the boys, which only grew as they noticed how many parents were waiting outside the Year 4 classrooms. Standing steadfast next to their presentations and artefacts, the boys readied themselves for the influx of eager parents. The door was eased open and the parents enthusiastically entered the classroom. Weeks and weeks of hard work and preparation paid off and the parents were thoroughly impressed by what was on offer as they perused the area.
The Year 4 Walkabout was a great opportunity for boys to showcase their understanding through their application of tasks. The completion of group research assignments, digital question cards, artworks, Indigenous artefacts and class Dreamtime Story productions demonstrated how the boys embraced the unit of work through a variety of curricular activities.
Thank you to the Year 4 parents for being part of the boys' learning and assisting with the completion of their artefacts at home. Our thanks is extended to Pauline Anthony, Jessica Taylor and Mandy Foulds who supported the boys with their areas of expertise in Information Literacy and Technology, Drama and Art respectively.
There is a selection of the work from the Year 4 Walkabout in the Junior School Reception area. Please take the opportunity to visit the display.
Matt Barker
Year 4 Teacher
BGS Music
It's certainly busy in the BGS Music world at the moment…
Music hoodies
Show that you're part of the Music School team with a BGS Music hoodie, just in time for winter!
Order by 6 May to receive your hoodie in time for Junior School Music Camp.
Please note that the hoodie is not official School uniform.
A golden ticket raffle!
Friends of Music has been lucky enough to secure 2 VIP tickets to Roald Dahl's 'Charlie and the Chocolate Factory' musical. At Her Majesty's Theatre from August 2019, the prize includes:
2 front row dress circle Producer's Reserve seats
· Your own private lounge pre-show and interval in the Director's Box 
· A bottle of Domain Chandon on arrival in the Box
Tickets are $10 each or 3 for $25 – get yours now!
BGS Business Breakfast: Can entrepreneurship be taught?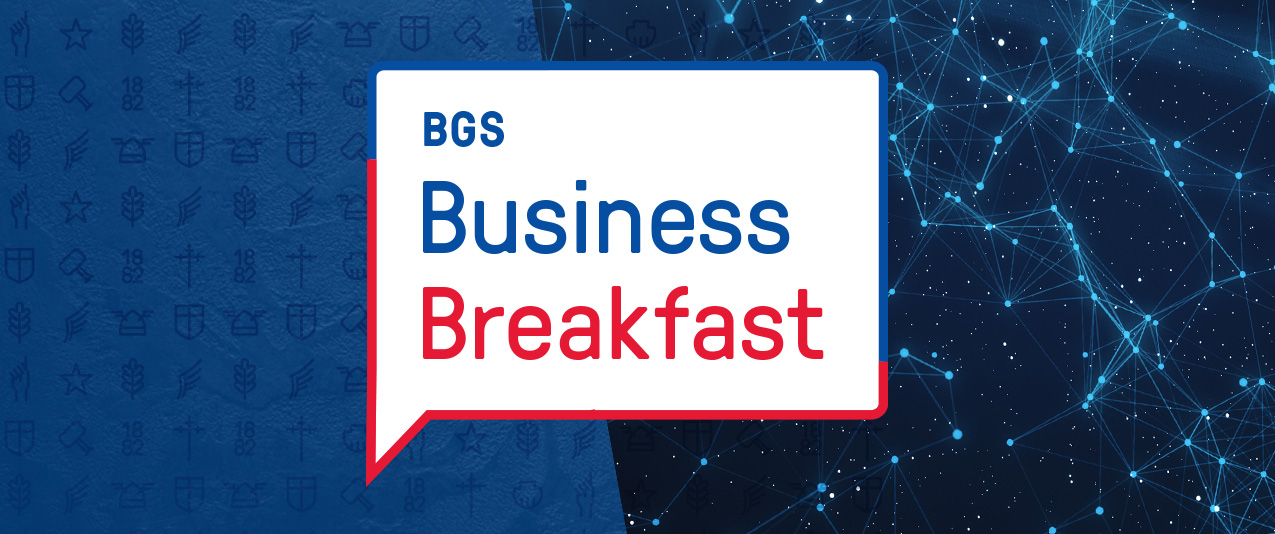 Our next Business Breakfast is fast approaching (23 May) and it's one you won't want to miss. We'll be hearing from Georgia McDonald (business leader, teacher, mentor and Director of the Wade Institute of Entrepreneurship) on the topic, 'Can entrepreneurship be taught?'
BGS is now partnering with the Wade Institute – come and hear more about how it is leading the way in the delivery of immersive education programs.
BGS Business Breakfast details and bookings.
Rev Up for Winter with Annandale Gym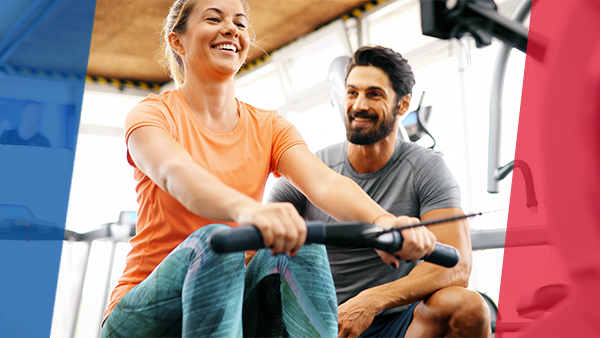 Winter is coming! The days are getting darker and there's no better time to fight the cold and get your fitness goals on track than by revving yourself up in THREE of our classes.
For Term 2, every $49 sign-up fee includes three FREE classes. That's THREE FOR FREE! Join up and you'll receive three vouchers to use for any class, along with the following benefits:
– Friendly and supportive community
– High-quality equipment
– Professional strength and conditioning coaches
– Great class options
– Convenient location
– No lock-in contracts