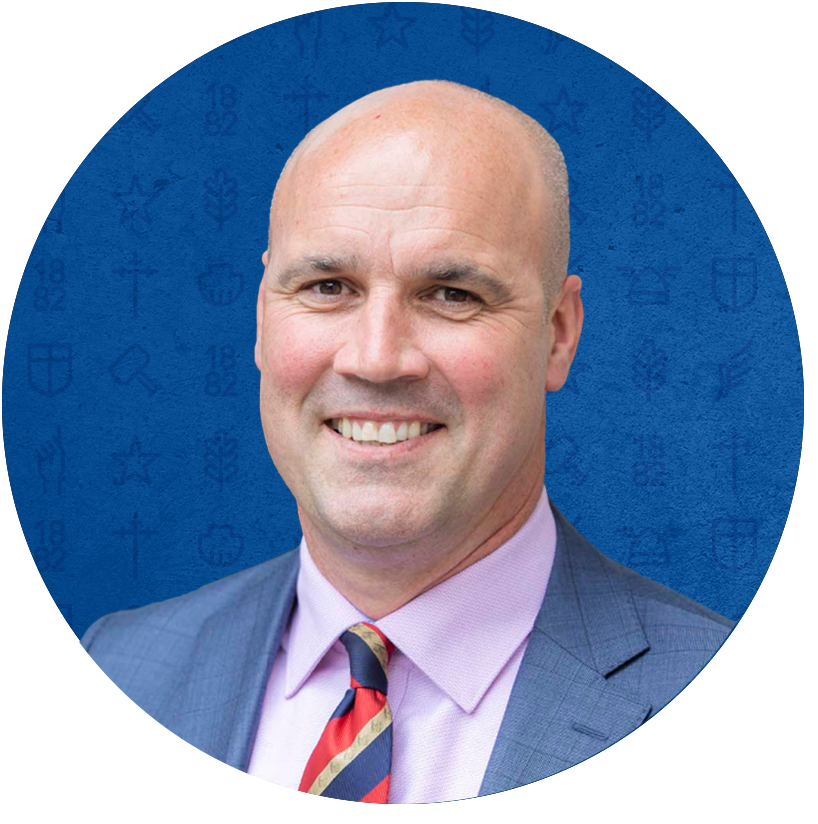 Ross Featherston
The Headmaster of Brighton Grammar School
This week, as we grappled with lockdown restrictions and concerns over availability of vaccines for our students, I was reminded of the important messages that mindfulness coach and former BGS parent Emma Murray shared with us last year.
Emma encouraged us to look forward, to remember that we are made of resilience and grit, to keep checking on our mindset and putting the filter of optimism in place, which are again good lessons for us all at this time.
Earlier in the year, Emma worked with our Year 12s and offered them strategies to put in place as they cope with the challenges of their final year. I am proud of our students as they concentrate on the positives, look out for each other, and keep looking ahead. Stay tuned for our podcast with Emma coming soon.
This Sunday is Father's Day and I hope you enjoy this short Father's Day Service and reflect on the significant male role models in your life and your son's life.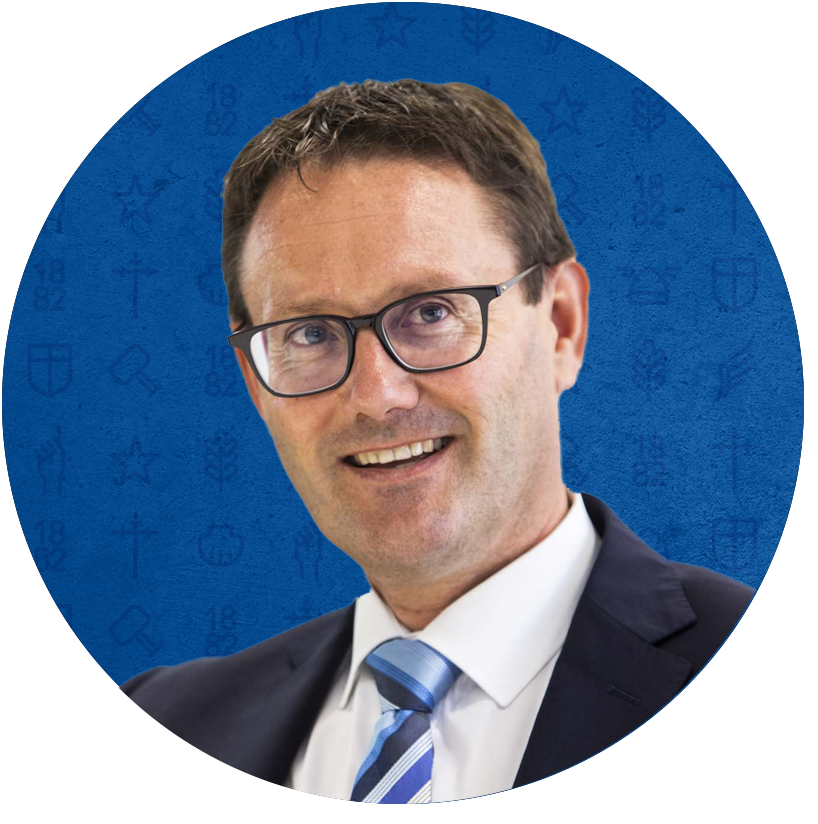 Peter Tellefson
Deputy Headmaster, Head of Junior School
In recent weeks, I have spent significant time online completing Prep to Year 6 2022 enrolment interviews. Whilst a Zoom meeting and tour is far from ideal, we adapt, soldier on and do what we need to do!
I enjoy the opportunity to chat with prospective new boys and families. I always ask the boys do they know any BGS boys and what have they heard about our School? For the greater majority, they do have connections at BGS, boys who were former classmates, are from their local neighbourhood or they connect through co-curricular commitments outside of school.  Boys will often make mention of facilities, programs and in recent times, Invicta is at the top of the list. As my conversation shifts from the boy to his parents, the feedback I often hear is not in reference to facilities and programs but the quality of teachers and in the current climate the excellent Distance Learning experiences provided to our boys.
I do appreciate the excellent support all of our Wilson House parents who are currently assisting their sons and our teachers as we navigate our way through Distance Learning.  I also appreciate the many parents who continue to be strong advocates of BGS and spread the word 'if you have a boy it is worth paying a visit to BGS'.
Thank you to our teachers, boys, dads and special friends who all had great fun connecting this week. The evenings were a great success, it was fantastic to see our boys interacting with their dads or special friend. This opportunity to connect enabled families to enjoy some time together and have some fun at a different pace. We look forward to welcoming our Year 2 dads or special friends into their classroom this afternoon.  
Best wishes to all our dads for Sunday, enjoy your day and family time.
Take care.
Student Achievements
National History Challenge
Congratulations to the students who completed a project for the National History Challenge. This year's theme was Significance: History Matters. Twenty-five boys demonstrated a high level of commitment and hard work to research a chosen topic and locate and collate information from different sources. They showed curiosity, independence, proficient inquiry skills and a willingness to work with me following the guidelines of the research competition. The topics were varied and the PowerPoint presentations and essays were of a very high standard. We look forward to feedback from the judges.
Jane Lowe
Enrichment/Extension Teacher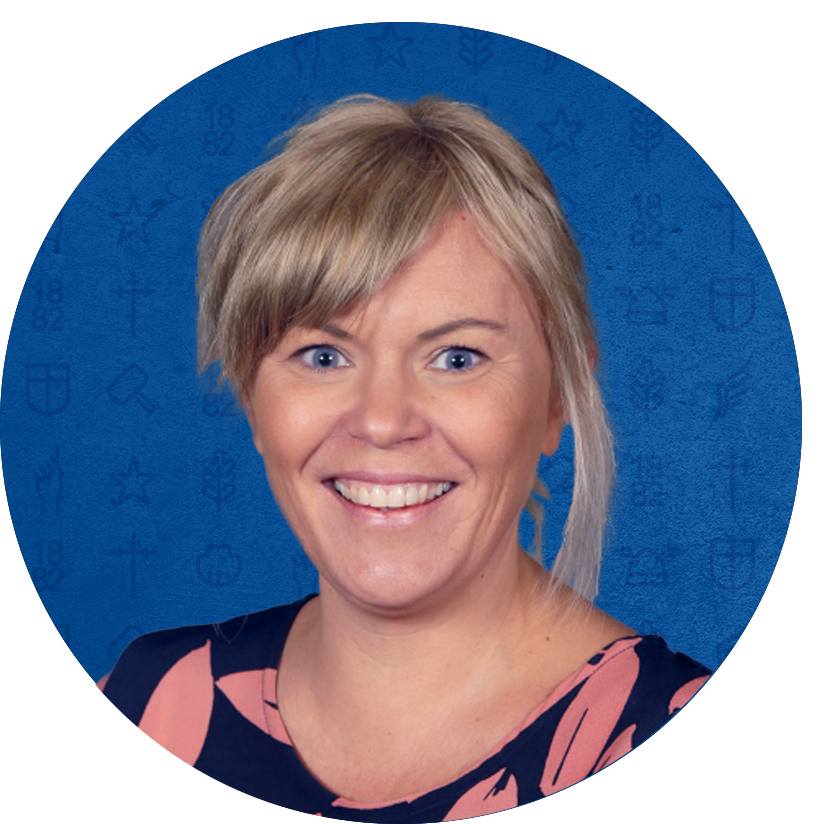 Amelia Barrow
Director of the Early Learning Centre
This week the boys have been enjoying the beautiful Spring weather by getting outdoors and releasing that energy! Whether at home or school, we have been focusing on the lead up to Fathers/Special Friends Day by creating cards, presents and fun activities. For those families supporting Distance Learning, we will ensure the boys complete their special gift once back on-site.
This week, there has also been footy fever in the air with the AFL final series now in action. It has been wonderful hearing the boys discuss their favourite teams and players, and confidently defend why their team is the best. Rivalry starts young!
An important reminder this week has been to be present and in the moment with our ongoing practice of Mindfulness with the boys. Being aware and understanding how the additional pressure of the ever-changing world can impact the lives of our 3 – 5 year olds has been crucial for us this year. As we know, communication and connection to emotions is an important skill for children and of course adults. Seeing the joy in the small moments and pausing to acknowledge them has been a highlight this week.
We are also enjoying our Zoom catch ups with the boys at home to stay connected. We just love seeing their happy faces light up. We certainly have noticed how quickly this year the boys have adapted to live sessions, which is a positive outcome to how we now connect with those near or far. Please continue to send in photos of the boys "working from home". Well done boys!
In praise of fathers: the place of the modern dad
Fatherhood has been transformed from the breadwinner and disciplinarian role of the past to a far more complex framework. Here's how:
Teaching & Learning
Creativity in Lockdown
Noah (Year 1) and his dad had the fun idea of turning the poem he's been practising for the Junior School Poetry Competition into a home movie. We hope you enjoy 'A tiny, spiny dinosaur' as much as we did! Great to see the creativity of our families in lockdown.
BGS Business Breakfast with Brendon Gale
Join us at our next online BGS Business Breakfast at 7.30am on Friday, 17 September to hear Brendon Gale, CEO of the Richmond Football Club, in conversation with our Headmaster, Ross Featherston.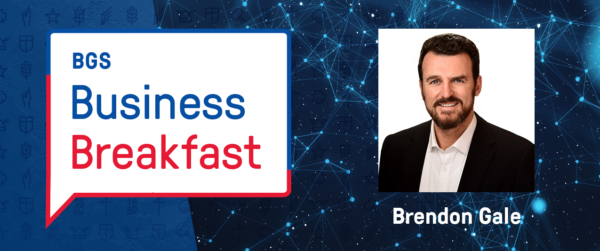 Brendon played an impressive 244 AFL games with the Richmond Football Club. After retiring from football, Brendon practised law in the banking and finance sector before being appointed CEO of the AFL Players Association in 2005.
In 2009, Brendon returned to Richmond as CEO. Under Brendon's leadership, Richmond's Punt Rd Oval headquarters has been transformed into an elite high-performance facility, the Club has achieved record consumer and commercial results and has competed in seven of the last eight AFL Finals Series, winning the 2017, 2019 and 2020 AFL Premierships.
This Business Breakfast is free to attend but registrations are required. It is one you will not want to miss and spaces are limited to 300.  Register at the Business Breakfast event page. 
Thanks to our event sponsor, Vaughan Constructions, for their generous support of our BGS Business Breakfast program.
Read other eNews from this week