A Word from the Headmaster – Ross Featherston
Holidays!
The 2019 school year has reached its halfway mark and if we look back at what's been achieved thus far, we can be satisfied that all things BGS keep heading in the right direction. Now is the time to take a break and recharge the batteries ready for an equally successful second half to 2019.
One exciting project in particular will start to take shape over the upcoming break. Builders will come onsite in the Junior School where our extension of the GB Robertson Hall will commence (we are adding two levels with new music and sport/HPE spaces), as well as our conversion of the swimming pool into an indoor facility. This project should be completed by mid-2020.
Have a great break; I hope you enjoy spending some quality time with your son/s, and remember that boredom can be a good thing. I look forward to seeing you for the start of Term 3 (boys return on Wednesday 17 July).
From the Deputy Headmaster, Head of Junior School – Peter Tellefson
I have missed my 'good morning' routine this week as I have spent the last three days with our Year 6 boys and staff in Pormpuraaw on the west coast of Cape York.  We have also had Year 6 boys and girls from Firbank visiting Milikapiti on Melville Island, 120km north of Darwin.  With our Indigenous Exchange program in the Junior School now in its tenth year, it is evident that deep learning occurs amongst our boys and their friends.  As you can imagine, the boys are faced with significant differences and challenges.  I was very proud to see the quality and genuineness of interactions between young Australians of such diverse backgrounds and life experiences. All Prep to Year 6 boys will have the opportunity to hear the various stories and experiences from our boys who travelled next term.  We look forward to hosting our friends from Milikapiti in August.
School life is busy for boys, staff and parents and it is hard to believe we have reached the half way mark of 2019. A snapshot of the last couple of weeks: Milikapiti, Pormpuraaw, Music Camp, Year 6 Debating vs Christchurch Grammar, Music Concerts, Year 6 Singing in the Rain Jr rehearsals, Prep–Year 2 Grandparents' and Special Friends' morning, Year 6 Immigration Museum and Street Art tour, Prep–Year 2 Opera Performance, House Mathematics, APS Sport, Divisional/Regional Cross Country, ELC Art Show and Year 5 trip to Sovereign Hill and the Goldfield exhibition.  This list is only three week's worth, yet it illustrates our boys' learning experiences are real and relevant to their lives.  We have certainly enjoyed a successful Term 2 and I am appreciative of the great work from boys, staff and parents.  Thank you for the role you have played in supporting our Junior School. Best wishes for the break; enjoy being out of the School routine and to those who are travelling, keep safe.
Year 6 Leadership
It is important, as our boys travel on their educational journey, that we provide them with a variety of leadership experiences. Leadership is not a given. Not all boys will be capable of leadership; leadership is not about popularity. Some key qualities we expect, particularly of our Year 6 leaders are: to be responsible and honest, to show respect, set a positive example in the classroom, on the playground and sporting field, to give their best and be willing to happily give of their time to help others. Our Year 6 boys respond very well to the formal and informal leadership opportunities: School Officers, Chapel Servers, House Captains, Monitors – Art, Library, Technology, Science, Sport, Mindfulness, Music and their role as a 'buddy'. Our Year 6 boys also do a fantastic job umpiring the various games of AFL and Soccer played on the oval over recess and lunchtime.  We will appoint additional School Officers at the commencement of Term 3.
Junior School happenings and reminders
Prep to Year 6 Semester 1 Reports will be available online from 4.00pm on Thursday 20 June via the Synportal. Parent Teacher Discussions are scheduled for early next term on Wednesday 31 July and Thursday 1 August.  Information in regards to bookings will be emailed at the start of Term 3.  Homeroom Teachers and Specialist Staff will be available to meet with parents.
Tomorrow will be our final day of Term 2. The following is an outline of the day:
9.00am –  Chapel – Prep to Year 6
9.30am – End of Term Assembly, St Andrew's Church
11.10am – Free time for the winning House
12.20pm – JPG Lunch – please note NO tuck shop orders available
1.30pm – Tabloid Sports – boys can wear their sport uniform with House polo shirt
3.20pm – Normal dismissal
Congratulations to our Prep to Year 2 boys who, over the last two weeks, have been superb hosts at our Grandparents' and Special Friends' presentations. The boys enjoyed their music performance, classroom activities and morning tea. Thank you to Hayley Blakiston for the singing and her preparation, to Samara Madden for her overall organisation as Lower Primary Co-ordinator, to Paul Strain, Victoria Fisher, Sam Kuring, Steve Lewis and Christine Marks for their classroom activities, and to the JPG for coordinating and serving morning tea.
Wednesday was our last round of APS Sport for the term. Congratulations to all boys involved in Football, Cross Country and Volleyball. Thank you to all staff who have coached and managed teams, to the many parents who support their sons on a weekly basis, and to Glenn Garland for his excellent organisation. Term 3 Sports are Soccer, Basketball, Handball and Hockey.
I was impressed with the number of boys who participated in our recent lunchtime Instrumental Concert on Tuesday. Congratulations to Kenneth Yeung, Henry Morandi, Rob Xu, Henry Barber, James Lipovetsky, Nicholas Galinas, Des McDonald and Frank Zhou and thank you to Hayley Blakiston for her organisation and to the parents who were able to support their sons.
Term 3 commences Wednesday 17 July at 8.30am; boys continue to wear their winter uniform throughout Term 3.
Student Achievements
The Year 3–6 House Maths Competition created great excitement amongst the boys last Friday. Congratulations to our Hancock team: Lucas Judah, Sid Bartlett, Bowen Ke and Matheus Judah who were House Champions and to our Year 6 Staff: Rob Bater and Cathy Box for their organisation.
Our Year 5 boys: Eli Botha and Leo Reeve competed in challenging conditions at the Regional Cross Country Championships this week. The boys' performances and sportsmanship were outstanding. Best wishes to Leo who will now represent BGS in the State Cross Country Championships next term. Thank you to Glenn Garland and Matt Barker for their management of the boys and to all parents who assisted with transportation and supported their sons.
Congratulations to the following boys from Prep–Year 6 who will be presented with Semester One Class Effort Cards at tomorrow's Assembly in St Andrew's Church at 9.30am:

Prep Fivedale – Cody Tong, Charlie Parrish, Austin Vassallo

Prep Kurrajong – Zack Blumfield, Thomas Leaman, Edward Olliver

1 Banksia – Scott Bowen, Tom Cozens, Jack Cunnington

1 Heath – Bentley Fulkoski, Alex Keenan, Zack Knipe

2 Acacia – Nathan Jones, Justin Tan, Zheyi Zhu

2 Waratah – Tyler Buckingham, Harold Liu, Charlie Xia

3 Burke – Hugo Cleret, Tiras Kasapidis, Sacha Rose

3 Wills – Xavier Bates, Jack Bulfin, Harryson Yang

4 Bass – Logan Chilcott, Ethan Davis, Ben Louw

4 Cook – Max Henley, William Tan, George Williams

4 Flinders – Henry Barber, Luke Duckinson, Hamish McCausland

5 Argyle – Jack Curwood, Matheus Judah, James Paltoglou

5 Melville – Angus Beaton, Leo Jansen, Nathan Liu

5 Scott – Will Church, Curtis Fyfe, Jerry Pei

5 Zachariah – Luke Ferdinands, Hugo Giles, Oscar Whitelegg

6 Discovery – Oscar Ettershank, Frazer Smith, Trent Vincent

6 Endeavour – Eric Lee, Sebastian Naccarella, Lachie Reid

6 Investigator – Cooper Ballantine, Lucas Barwood, Isaac Pels

6 Resolution – Ned Bailey, Luke Connolly, Luca New

Wilson House Award – Edward Mitrevski
From the Director of the Early Learning Centre – Amelia Barrow
Happy Holidays from the Early Learning Centre
Reflecting on the term always reminds us of the wonderful growth and development of each boy, and the vast learning that has been offered across all four rooms. As always, our Mothers' morning was the highlight in May as we turned the tables and cared for our Mums to say a big thank you for all that they do for us every day. Our parent participation program has been active with each room enjoying a variety of activities delivered by a parent or grandparent. We continued to celebrate our cultural diversity with our highlight on acknowledging our traditional owners of the land throughout National Reconciliation Week. Our whole centre highlight has to be our ELC Art Trail where we were able to celebrate each boy's individual creative expression in the Wellbeing Centre. Nine weeks can certainly be jammed packed in the ELC and I am sure the boys look forward to a well-deserved break.
I would like to say a big thank you to the boys, families and staff of the ELC and wish you all happy and safe holidays. We look forward to seeing you in Term 3 on Wednesday 17 July and our part time boys on Thursday 18 July. Happy Holidays!
This week's parenting tip
Managing your child's anxiety
When anxiety becomes overwhelming, it can impact on children's happiness, wellbeing and their ability to learn. Please click on the following video link for tips on what parents can do to support children and young people who are anxious.
You may also be interested in a free upcoming webinar on 25 June at 8.00pm hosted by Michael Grose. This session is aimed at helping parents better understand the nature of anxiety, equip them to recognise it in children and provide practical tools to help children and young people manage and minimise their anxious states. In order to register for the webinar, click here.
Additional instructions for registering
Click 'add to cart', then click 'view cart'. Enter the voucher code ANXIETY and click 'apply coupon'. Your discount of $37.00 will be applied to the order. This voucher is valid until 25 July 2019. If you are unable to make the scheduled time, you can simply register and access the recording later. Click 'proceed to checkout' and fill in your account details. These are the details you will use to login to your account and access your parenting material. Then click 'place order'.
Teaching and learning
Grandparents' and Special Friends' Morning
The Lower Primary classes hold a morning when boys can celebrate time with their grandparents or special friend on Grandparents' and Special Friends' Morning. This is a wonderful opportunity for the boys to recognise the importance of the connection and interaction with an older generation. Grandparents have much to offer. They have the time to pass on a different point of view and valuable information from the past – what life was like before technology! Grandparents can give guidance where needed, show support and admiration for small achievements and give unconditional love.
In Year 2, we have been working on vocabulary building with the aim of improving reading comprehension and writing. Because some boys recognised that their grandparents loved doing crossword puzzles, we thought that crossword puzzles would be an excellent activity for our special morning. We were right! Rich discussion and a lot of interaction took place about word meanings and spelling. Dictionaries were used – just to check – and queries made about difficult clues. Strategies were used too – if the clue is past tense then the answer must be past tense; if the clue is plural then the answer must be plural. The boys learnt new synonyms and antonyms along with lots of new vocabulary.
This term, the Year 2s have been studying the 3Rs and the impact that packaging has on our environment. The boys conducted an interview about The History of Packaging, asking their grandparents questions about shopping and packaging when they were growing up. The boys were able to make valuable comparisons about packaging then and now and how we must be conscious of making good choices to protect our planet.
The boys enjoyed playing host and serving their guests a delicious morning tea.
Christine Marks
Year 2 Teacher
Year 3–6 House Maths Competition
It was in the Rosstrevor Hall, last Friday, that a group of 24 of our finest maths wizzes competed for the coveted House Maths Competition Shield.  Hancock started with a strong lead, with competitors struggling to beat them on the buzzer.  The Kahoot! round saw Armstrong attempt a catch up, but the lead was too great.  Hancock finished with 28 points, ahead of Armstrong's 15, with Dixon, Crowther, School and Rofe trailing behind. The final scores were:  Hancock – 28, Armstrong – 15, Dixon – 9, Crowther – 8, School – 6, Rofe – 5.
Peter Bedford visit
What better way to cap off a memorable football season for the Year 5s than to hear from Brownlow Medallist, Peter Bedford for their final training session. He shared his passion for sport with the boys and his story of working his way to the top of competitive football and cricket. Peter imparted some pearls of wisdom including: always take front position, develop your skills on both sides of your body and the motto 'motion creates emotion' on the footy field. A highlight for the boys was that he then joined them on the training track and many could not wait to line up for a photo with the Brownlow Medal and Peter.
2019 is a Pink Dinner Year! 
Click below for full details
Annandale Gym holiday promotion
Week of FREE classes
If you're not going away these holidays and always wanted to give us a try, now's the time.
From Monday 24 June to Friday 29 June, come to any class for free. For more information see our promotion page.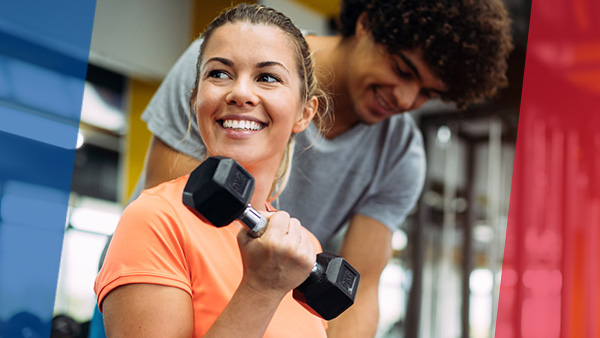 Screening of the Lion King
For 14 years, Brighton Grammar has supported Women for Women in Africa (WFWIA) and annually hold the Baraka Fair at the Junior School to raise funds to provide an education for boys and girls living in Kibera, the worst slum in Africa, located outside Nairobi, Kenya. BGS has also sponsored several Kibera boys giving them the 'prized' gift of an education.
On 21 July, WFWIA is proud to present the release of the Lion King with 100% of the profit raised going to the education of boys and girls living in the Kibera slum.
Martin Kulesza, Vice-Captain of the School, has visited Kibera on three occasions, and will introduce the movie and talk about the work of WFWIA in educating nearly 2000 students over the past 15 years.
 Tickets are limited and we would love to see many BGS families support this great event.
For enquires contact Peter Toms or 8591 2274.