A Word from the Headmaster – Ross Featherston

This is the final week of distance learning for our Prep – Year 2 and Years 10 – 12 students. We are all looking forward to welcoming these boys back to on-site teaching and learning on Monday 25 May and Years 3 – 9 boys in the following week.
Tomorrow our teaching staff return to school to prepare for on-site teaching, with no distance learning or on-site student supervision planned for the day. It provides all Prep – Year 12 boys with the opportunity to spend the day off screen and recharge (maybe with exercise) so they feel energised as we launch into Term 2 once again on-site.
It is also timely for your son(s) to consider the simple routine of keep, stop, start and reflect on his distance learning experience and what has worked for him, what hasn't and what opportunities he might want to explore on his return to school.
Once again, thank you for your patience during these challenging times. I encourage you to review the Return to School page on our website where you can find updated information for your son's year level and important guidelines for parents and boys of what to expect when they return.
Please watch this week's episode of On The Gate for another personal tour with a particular focus on our health and safety protocols that have been put in place in preparation for our return to on-site learning.
Have a good week.
From the Deputy Headmaster, Head of Junior School – Peter Tellefson
We are all excited and look forward to the boys returning to school in the next two weeks: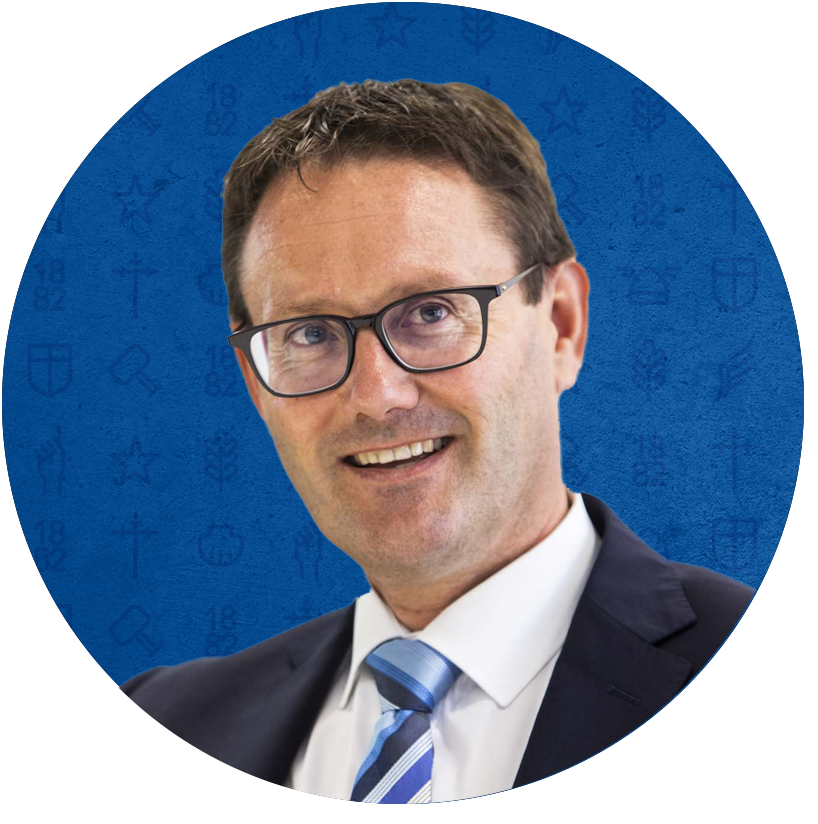 Prep, Year 1, Year 2           Monday 25 May
Year 3 & Year 6                   Monday 1 June
Year 4 & Year 5                   Wednesday 3 June
All is in readiness for our boys and staff to be back onsite with appropriate hygiene protocols and cleaning procedures in place.
The ELC has been operating during Term 2 (including the Easter holiday period) and the processes and protocols that we have put in place have ensured the health and safety of the ELC boys and staff has been our number one priority. 
We intend to adopt these processes and protocols from 'one side of the carpark to the other', as the health and safety of our Junior School boys and staff is paramount.
Thank you to all boys, parents and staff for your support and commitment during the distance learning phase.  We have all worked hard to navigate our way through these challenging times and the boys have been our main focus. 
Junior School Director of Teaching & Learning, Joanne Davies and Teacher Librarian/Junior School ICT Coordinator, Pauline Anthony, have provided excellent leadership and guidance behind the scenes to support our staff.
I look forward to meeting and greeting our youngest members of Wilson House on Monday morning via a toe tap!
Take care.
Junior School happenings and reminders
Before/After School Care will be operational for boys as they return to face-to-face learning as per normal routine from Monday 25 May.
BGS bus services will be in operation from Monday 1 June.
Tuck orders will be available and distributed to classrooms from Monday 1 June.
From the Director of the Early Learning Centre – Amelia Barrow
Bugs and beetles in the ELC
As we welcome back even more friends to the ELC who have adjusted quickly to the new structures, the boys got down to business.
The outdoor program focuses on boys exploring the environment with their imagination, and away from screen time. Getting their hands dirty, negotiating with peers, making mistakes and having to rethink ideas is what boys love.
The boys will learn more about Aboriginal and Torres Strait Islander cultures and histories in Reconciliation Week (27 May – 3 June). Our monthly program will outline our planned activities for the week.
Thank you to parents for your patience during arrival and departure times, and my thanks to our staff for the dedication and hard work behind the scenes to make the boys daily learning as seamless as possible during these times.
Please email me by tomorrow if you would like your son to return during our next intake starting on Monday 1 June. Next week, parents will be sent our procedures and protocols for the rest of the term as well as information on our holiday program.
A reminder that spare clothes and coats are being kept onsite during Term 2 and each boy should have a filled drink bottle at the beginning of their day – learning is thirsty work!
This Week's Parenting Tip
Teaching & Learning
Teddy Bears in Year 4
Distance learning didn't mean the boys missed out on the very popular Year 4 activity of creating and sewing a teddy bear.
At the start of term, each boy received a special parcel in the post, which included everything they needed to design a template for their bear, to the hessian on which they needed to transfer their pattern. Read the full article from Mandy Foulds, Junior School Art teacher.

Learning Poetry in Year 5
Throughout Term 2, the Year 5 boys have been learning about poetry, different types of poems and poetic devices. Read some examples of the boys poems from Mrs Box's class.


Physical Education Bloopers!
The Junior School Physical Education department has been busy during the Distance Learning phase creating some entertaining videos for the boys.  These are posted each week on the Junior School Red Square for boys to watch.