A Word from the Headmaster – Ross Featherston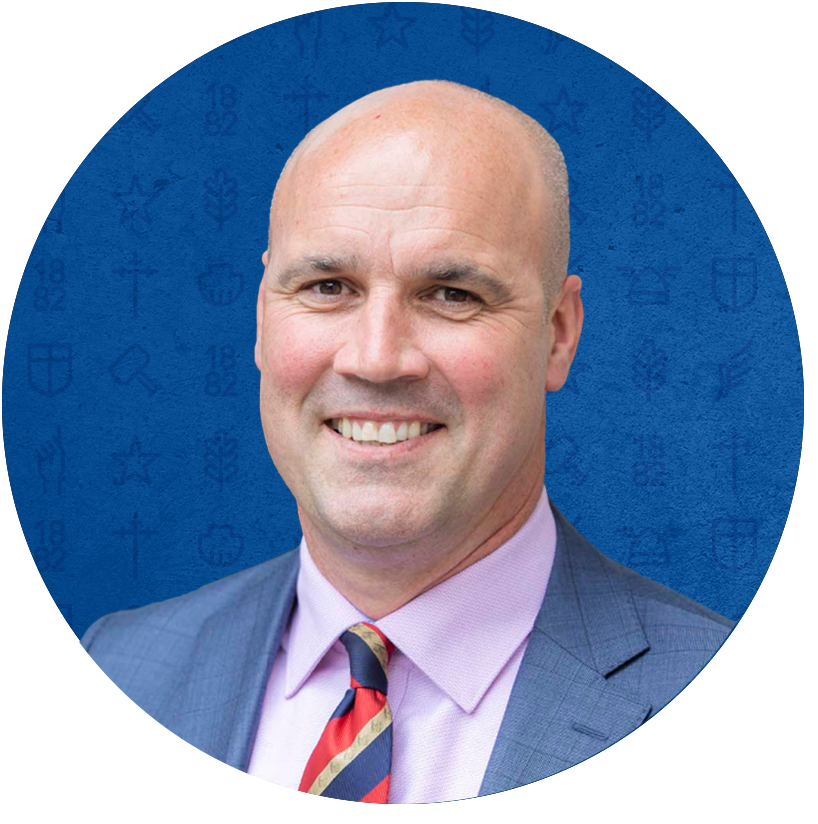 Today our Year 12 students celebrated their time as the Class of 2020 in a year that has been a challenging one for them.
I admire this group for their resilience and strength of character shown this year that will stand them in good stead for their lives ahead.
At BGS, we want the best outcomes for our boys. In pursuing these outcomes, feedback from students, parents and staff remains key for us to better understand how and where the School is functioning well, and to identify areas in need of improvement.
This is why we are again asking for your feedback by completing our annual SIT parent survey. The survey is open until Friday 6 November, so please, when you have a moment, take the time to tell us what you think.
Finally, I am pleased that we will truly be 'as one' next week with the return of our Year 8 and 9 students on-site when we can all be together again.
From the Deputy Headmaster, Head of Junior School – Peter Tellefson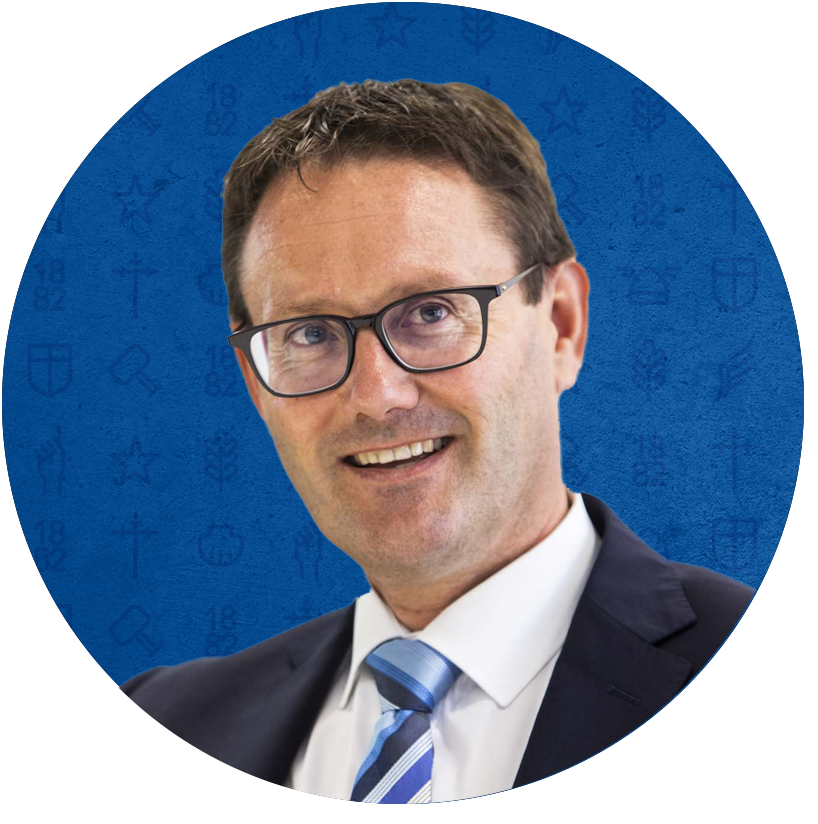 The boys have slipped back into routine seamlessly.  It is great to see them playing, chatting and laughing with their friends on the school yard and the vibe is back as our normal noise level has returned to the corridors of Wilson House.
A key requirement to our return to on-site learning that the Government requires us to implement is to ensure our boys remain in their 'class bubble' and not interact in larger groups whilst indoors.  We also have some limitations within the Music Program with Choral, Brass and Woodwind programs not in operation.
Whilst this has not had a significant impact on the day-to-day operations of the School, it restricts us unfortunately in terms of our end of year events that are always highlights on the calendar as we celebrate our boys' growth and achievements.
Due to the various restrictions, and to ensure all appropriate hygiene protocols are implemented, our approach to the various events will need to be adjusted accordingly.  The following is a snapshot of our planning thus far:
| | | |
| --- | --- | --- |
| Friday 27 November | Junior School Speech Night | Pre-recorded and accessed via link |
| Tuesday 1 December | Lower Primary Pageant | Pre-recorded and accessed via link |
| Thursday 3 December | Year 6 Farewell Liturgy | Pre-recorded and accessed via link |
|   |   |   |
Our Year 6 Musical will be pre-recorded over a number of weeks. Unfortunately, our JPG Family Fun Night will be cancelled this year.  Further details for the various events will be provided closer to the dates.
Junior School happenings and reminders
 

OSHClub Reminders – Boys access Before School Care via the Junior School Reception in the morning. Parents may access After School Care from the car park gate for pick up at the end of the day.
All boys are now wearing the summer uniform. The wearing of the broad-brimmed hat during recess and lunch is compulsory. Boys should be locating their hat for the re-introduction of our 'No Hat No Play' Policy. Our Year 5/6 boys may wear their BGS cap on Wednesdays.
Best wishes to our Year 3 to 6 boys who are completing various instrumental AMEB exams online. I appreciate the efforts of our Music staff in preparing our boys.
I have recently received a number of complaints from neighbours in Grosvenor Street, as parents are not parking appropriately and obstructing driveways, particularly at pick up time at the end of the day. I have also noticed an increase in congestion on Grosvenor Street as parents are arriving as early as 2.45pm and 'lining up' within the car park and on the street.

This makes it very difficult for ELC3 parents (2.30pm finish) and ELC4 parents (2.45pm finish) to park and collect their sons. I understand that parents who have sons in the ELC will park and wait until 3.20pm to collect older siblings but I would ask Junior School parents not to arrive before 3.00pm please.

Our system works effectively once the boys are dismissed at 3.20pm, and on most days the car park is clear by 3.30pm. I would ask for parent assistance to help ease the congestion by not arriving so early. All boys are supervised in the car park until 3.45pm which provides 25 minutes for 'pick up'.

Please note that Friday 23 October is a public holiday, due to the AFL Grand Final.
From the Director of the Early Learning Centre –

 Amelia Barrow
It has been an action-packed week, with the boys enjoying the outdoors, transition programs and footy day fun!
Our 2021 Transition Program is well underway with our ELC3 boys experiencing ELC4, and our ELC4 boys heading over to Prep programs. Once these have been completed, we will send class allocations to all 2021 enrolled children.
We have also sent home the Confidential Emergency Forms for 2021 boys to be completed and returned by Monday 9 November. Please note it is a requirement to have updated forms each year. Please contact me if you have any questions.
Today we celebrated the AFL Final Season and were excited to see the variety of footy jumpers and team colours. The boys were pumped as we jogged out onto the oval to be greeted by the Year 5 boys to help run our training drills. We took marks, kicked goals, handballed through the target, and practised our muscle-building exercises.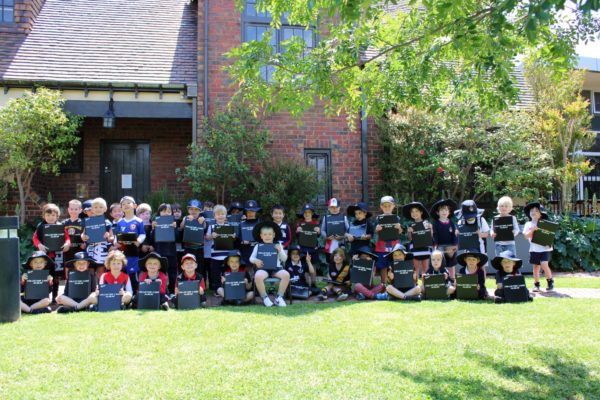 We have also enjoyed celebrating Lauren Trainor's 30th birthday today with the boys and staff. We hope she enjoyed her special day as she means a lot to us in the ELC.
Monday 2 November is a mid-term break and the ELC is operating a holiday program for our 48 LDC boys.  The boys can wear casual clothes and must have a summer hat. There will be no tuck lunches on this day.
A reminder to please email any messages through to your son's classroom teacher and me, as arrival and departure times can be extremely busy.
Have a lovely long weekend and we hope that your team wins!
Student Achievement
Congratulations to Thomas Chen, Euan McQualter, Justin Mei, Sebastian Schmidt, Anthony Tian and Eddie Tong who performed in a Virtual Instrumental concert this week.
Congratulations to Thomas Zhuang of 4 Cook who won a Science competition and was published in CSIRO's Double Helix magazine. To win, Thomas designed a vehicle powered by renewable energy. His winning design was colourful and imaginative. Thomas is looking forward to receiving his prize, a do-it-yourself science kit that uses a pump and cylinder engine to send the vehicle racing up to 50 metres.  Congratulations Thomas!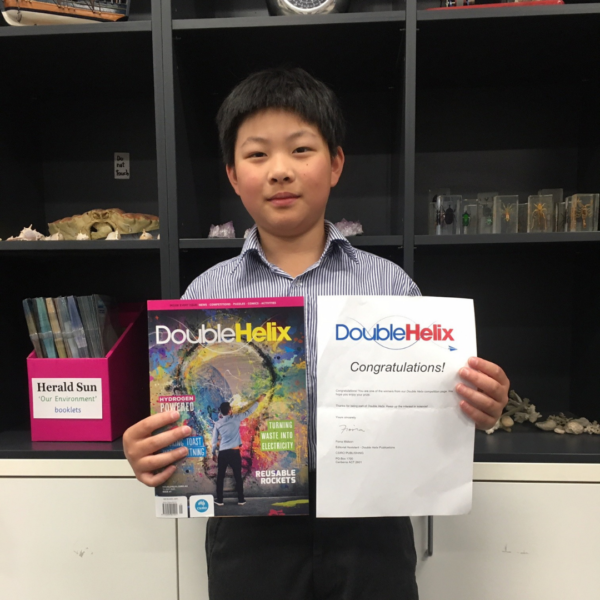 This Week's Parenting Tip
Raising Boys
Many parents will attest to the fact that most boys are active, loud, rambunctious and prone to rough play, but this should not affect how a parent acts towards their son.
Be careful not to pigeonhole your son into sex-specific behaviours or gender roles. The male brain is distinctly differently in its development and a boy's physical maturity is often at odds with his mental and brain development.
Societal beliefs about how to raise boys can sometimes influence their adult carers. Although we are not determined by our biology, it is a factor.
It is important to support boys in their natural tendencies and nurture their strengths and abilities. Teach them the skills they need for their future and to develop a healthy identity.
Boys need to have a role model they can connect with and acknowledge who they are. One of the most important determinants for a boy's development is how secure they feel growing up. Please see the link below for further information on:
How important is it for boys to have a positive male role model?
Do parents need to communicate differently to boys than girls?
What is the most effective form of discipline with boys?
What factors relating to screens and technology do we need to consider when parenting boys?
What parents can do to help boys develop positive life habits.

Teaching & Learning
Endangered Species Study
Year 3 boys are undertaking a detailed study of endangered animals to enhance their understanding of the environment, to provide them with valuable research and public speaking opportunities and to further develop their ability to plan and present a descriptive piece of writing.
The boys first studied a little known native endangered animal, the northern quoll. Through class discussion, they established a clear profile of this creature in terms of its appearance, behaviours, habitat, the reasons it is endangered and possible solutions to save it. The boys then selected a creature to research.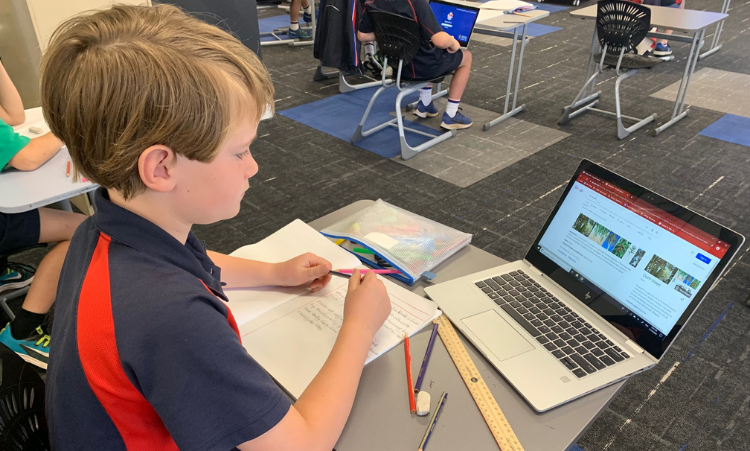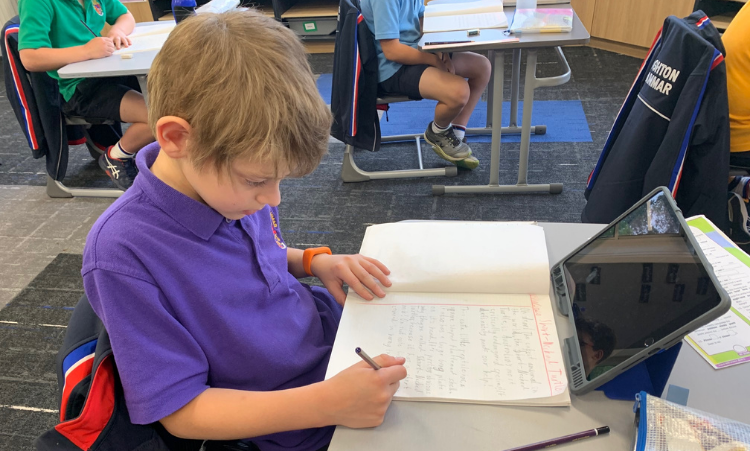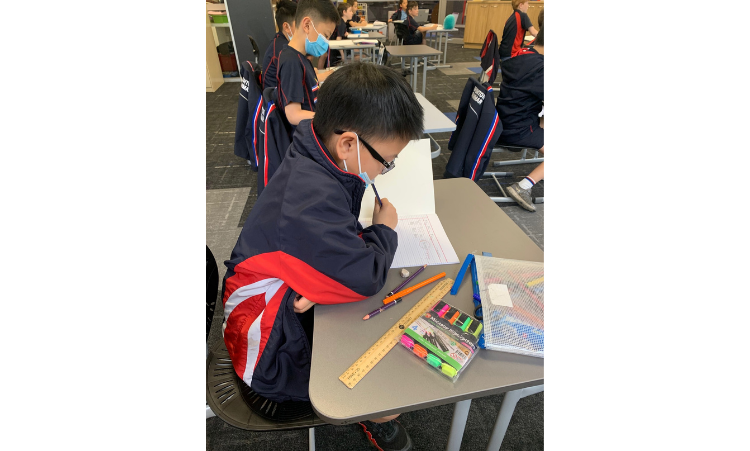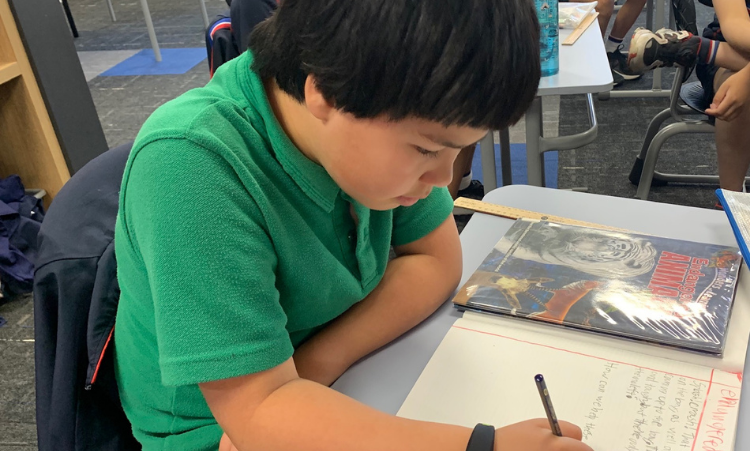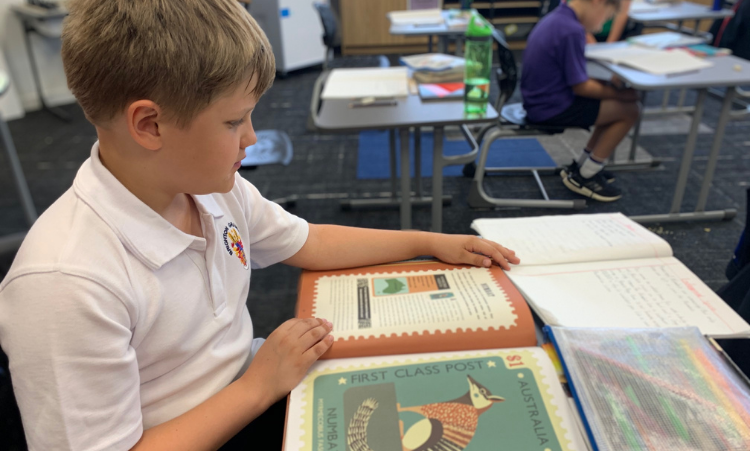 Ultimately, each student will create and share a comprehensive interactive presentation on their chosen animal, using Adobe Spark which they will learn in weekly Library Technology sessions. Boys will further enhance their public speaking skills by convincing their audience that it is imperative that their creature is saved.
The Year 3s have certainly thoroughly enjoyed and immersed themselves in the early stages of this wonderful learning experience.
Jacqui Stenniken and Brendan Rahn
Year 3 Homeroom Teachers
Read other eNews from this week